On The Come Up (2022) – Review/ Summary (with Spoilers)
---
Community Rating: 0.00% (0) - No Community Ratings Submitted (Add Yours Below)
---
This post may contain affiliate links and spoilers. Please read our disclosure policy.
---
"On The Come Up" may have the characters and plot points, but like many book adaptations, it lacks the source material's soul.
Director(s)
Sanaa Lathan
Screenplay By
Kay Oyegun
Date Released (In Theaters, Paramount+)
September 23, 2022
Genre(s)
Drama, Romance, Young Adult, LGBT+, Musical
Duration
1 Hour 55 Minutes
Content Rating
PG-13
Noted Cast
Bri
Jamila Gray
Aunt Pooh
Da'Vine Joy Randolph
Jay
Sanaa Lathan
DJ Hype
Mike Epps
Supreme
Method Man
Trey
Titus Makin Jr.
Malik
Michael Cooper Jr.
Sonny
Miles Gutierrez-Riley
Milez
Justin Martin
This content contains pertinent spoilers.
Film Summary
Following in her father's footprints, Bri, under the tutelage of her Aunt Pooh, heads to DJ Hype's "The Ring" to make a name for herself. But, as money problems at home reach a fever point, she hooks up with her dad's former manager, Supreme, and begins to realize what it takes to be monetarily successful may not match up with who she is or how she wants to be seen.
Things To Note
Why Is "On The Come Up" Rated PG-13
Dialog: Cursing, Conversations About Addiction and Sex Work
Violence: Gang violence and Gun Violence, and Malik and Bri getting their asses whipped
Sexual Content: N/A
Miscellaneous: Drinking
Character Descriptions
Please Note: This character guide is not an exhaustive list of every cast member, and character descriptions may contain what can be considered spoilers.
Bri
16-year-old Bri has been through a lot. Her dad died when she was a toddler, her mom was an addict who had given her to her grandparents because she wasn't able to care for her, and for most of her life, she has been poor. However, she was lucky enough to inherit her dad's rapping abilities, and with that, she plans to do what is necessary to get out of Garden Heights and take her family with her.
Aunt Pooh
Aunt Pooh is Jay's little sister, who is a thug. She is a Garden Heights Disciple and hopes to, through managing her niece, eventually put an end to that life. Because she knows she is hot-headed and the rival gang likes pushing her.
Jay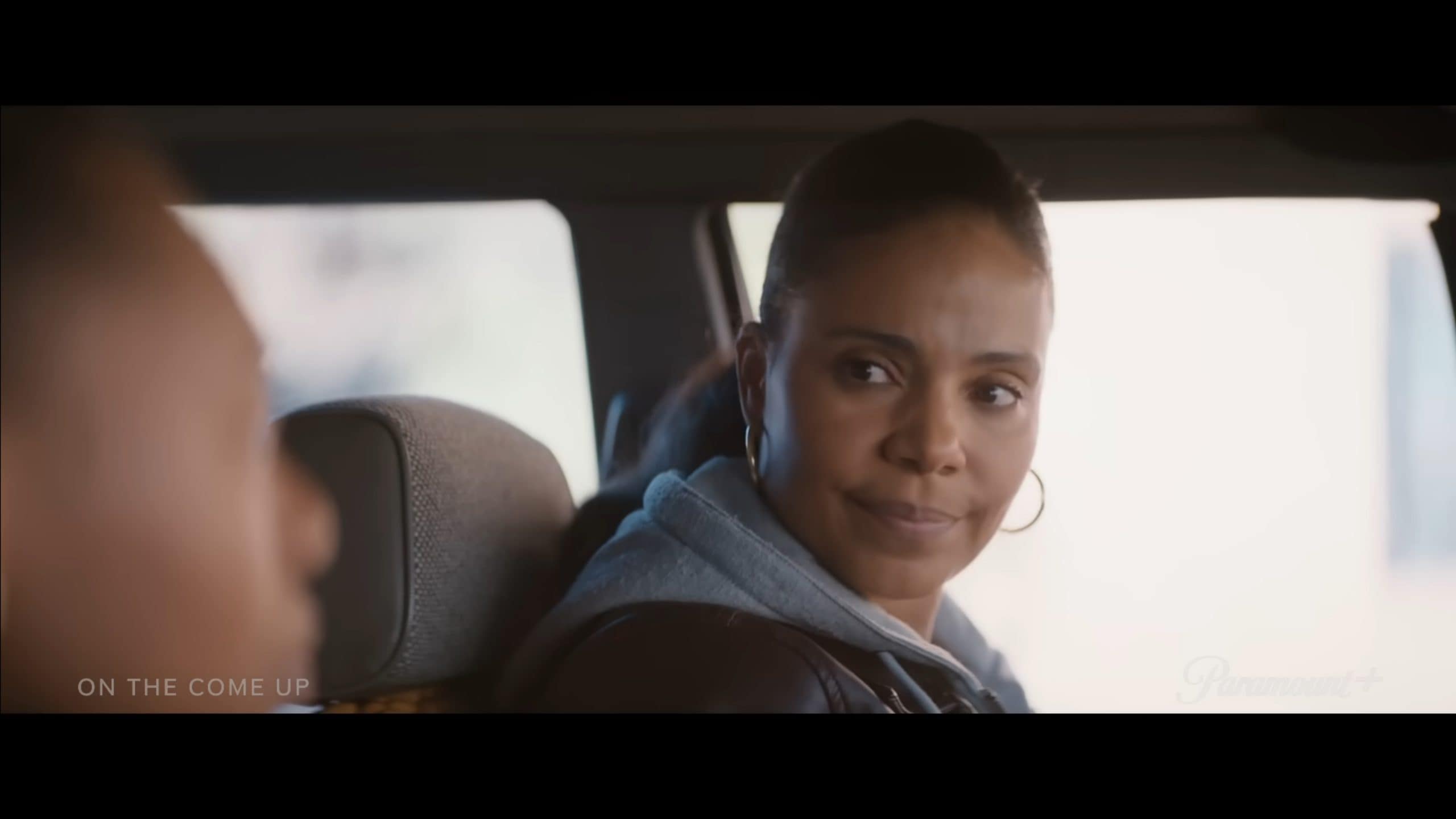 Clean for a couple of years now; Jay is personally doing better than she has ever done before. However, recent trials and tribulations threaten her sobriety, and her daughter following the path of her ex, who was murdered in cold blood, has her fearing for her daughter's life.
DJ Hype
DJ Hype runs "The Ring" and also has a radio show in which he is known to push his guests and rile them up.
Supreme
Supreme was the manager of Bri's father, Jay's ex, Lawless, and for all he did or didn't do, Aunt Pooh hates his guts.
Trey
Trey is Bri's older brother who, to help the family out financially, stopped pursuing his Master's degree.
Malik
Malik is Bri's childhood crush and one of her best friends.
Sonny
Sonny is Bri's other best friend who is out and usually aware of what's the tea.
Milez
Supreme's son who he has molded into a hit rapper whose bars are not well respected.
Review
Our Rating: Mixed (Divisive)
Highlights
Good Casting
Let me preface everything I'm about to say with I didn't finish the book. Had it for years but couldn't speed through it like "The Hate U Give." But, I will note, based on what I've read, the casting was better than the movie adaptation of "The Hate U Give." Not perfect, but everyone at least embodied the energy and persona of the characters, especially Randolph as Aunt Pooh.
Bri's Final Battle Rap Scene
As noted below, the majority of the raps are forgettable and don't have much of a punch to them. However, Bri's final rap which caps off the movie? It's the kind of stuff you would have expected to hear throughout the movie. Top-level bars, good punch lines, and the type of lyricism that makes you do a stank face as you brain processes what it heard.
Low Points
The Adaptation Takes Away From What Made The Book Good
Some of the cuts to "On The Come Up" make sense. They can't focus too much on the school, Trey, Bri's grandparents, or even make it clear Malik and Sonny exist outside of Bri's orbit much. However, you may sometimes feel Gray isn't allowed to shine because she gets eclipsed by her scene partner. This is especially true when she has to play off Randolph, who isn't trying to eclipse Gray but does just by owning all who Aunt Pooh is.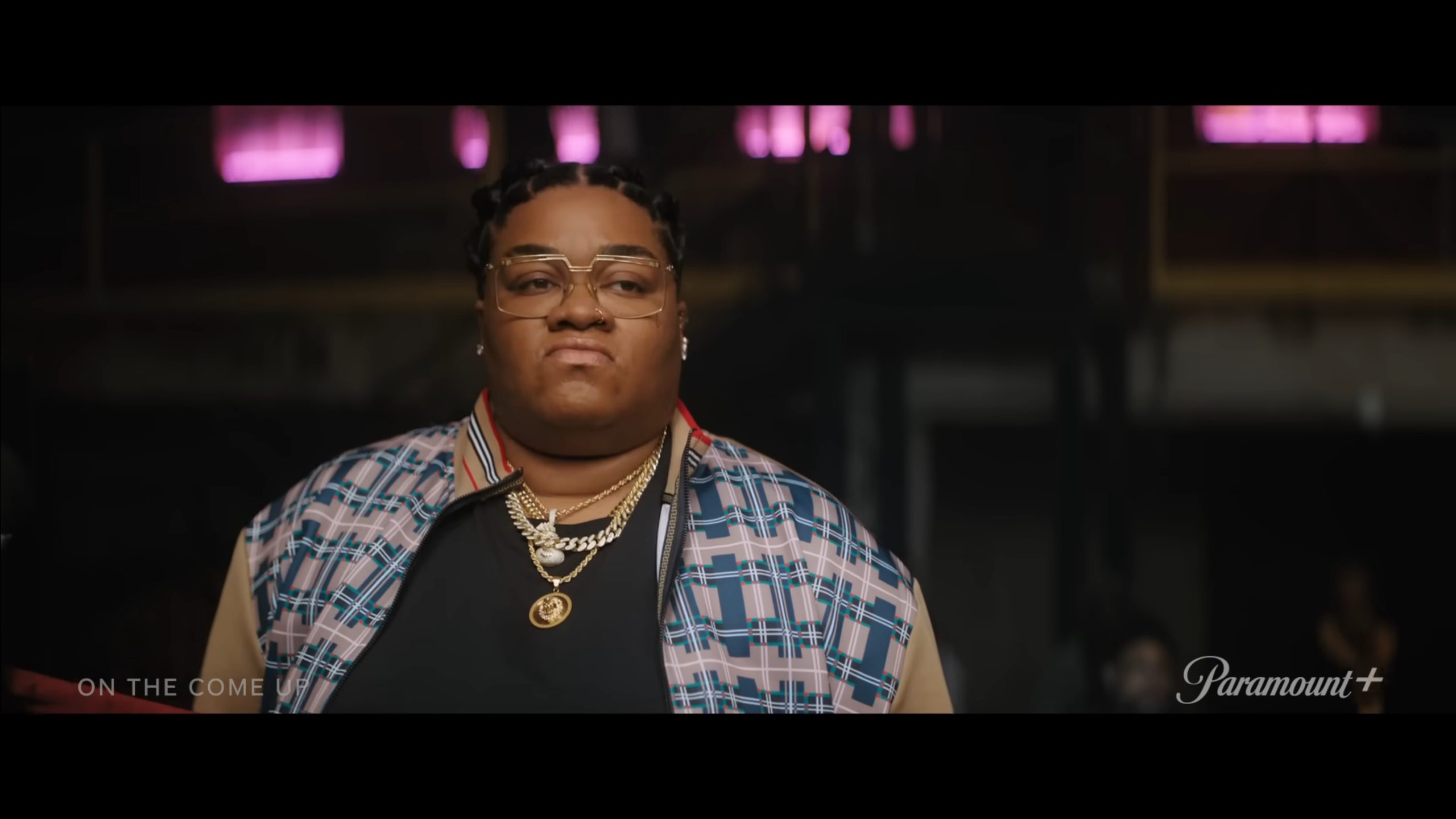 But what doesn't help is the shift in Bri which makes her "On The Come Up" song different than how the book makes it seem. Also, to get Supreme as part of Bri's life earlier, they cut away at some of what Aunt Pooh was involved in and replaced her with Supreme. Add in taking away the inner monologue of how Bri comes up with her rhymes and embracing being Lil' Law rather than trying to make a name for herself, and I question if I even want to finish the book now. For I know, ten chapters in, that finishing the book will make me mad about how the film turned out.
On The Fence
It Doesn't Feel Two Hours
What you have to give to "On The Come Up" is that you don't have the opportunity to get bored between its cast and the pace it moves at. For better, though potentially worse, it doesn't dwell or linger on any topic or moment. Bri running from a battle, her relationship with Malik or Aunt Pooh, there is rarely, if ever, a moment when you feel the film slows down.
Now, while this is to great credit for Oyegun, the side effect of this is that no moment truly feels impactful. There isn't a sense of heart in Jay losing her job and worrying what could come next. The fear that should be there from Bri getting rolled up on, isn't present. Everyone delivers their lines with passion and effort but aren't given the necessary time and tension to give audiences a moment.
Most Of The Raps Are Forgettable Or Make You Wince (In A Bad Way)
Bri's life is about rapping; she battle raps four to five people, and she produces "On The Come Up" in studio. Also, we hear Lil Yachty rap, and you don't understand why, despite how notable his character is supposed to be, why the songs and performance don't hit.
Even with Rapsody writing the rhymes, part of the problem might be that most of them don't hit hard. Whether it is the delivery, backing track, or the writing, the only rap that may affect you is the final one when Bri is tired of people using her mom, dad, or her looks for punchlines. Outside of that, you'll wish the rhymes Angie Thomas wrote were used over what was chosen for the film. Which is an odd thing to say since Thomas hasn't made a career from making music.
[ninja_tables id="46802″]
Ending Explained
Towards the end of the film, Bri learns that her dad died because Supreme encouraged him to get into gangster rap to appeal to a White audience. Like horror movies, Supreme believed that Hip-Hop/ Rap only sold if it scared and excited its audience while they were ultimately safe. Lawless took to that, and thanks to his raps talking bad about the Disciples' rivals, the Crowns, he got shot in the head.
But, without knowing how Supreme's methods got her dad killed and seeing the lights cut off and hot water, Bri was originally fine with adding some edge to her music. However, when a Crown snatched her dad's chain, put a gun to her stomach, then her head, and even beat up her and Malik? It became clear the music Supreme wanted to make, even if it was lucrative, wasn't worth it. Add in telling Aunt Pooh about what happened, and that leading to her getting shot and on the path to going to prison for being part of the shooting? The amount of sacrifice wasn't worth it to Bri.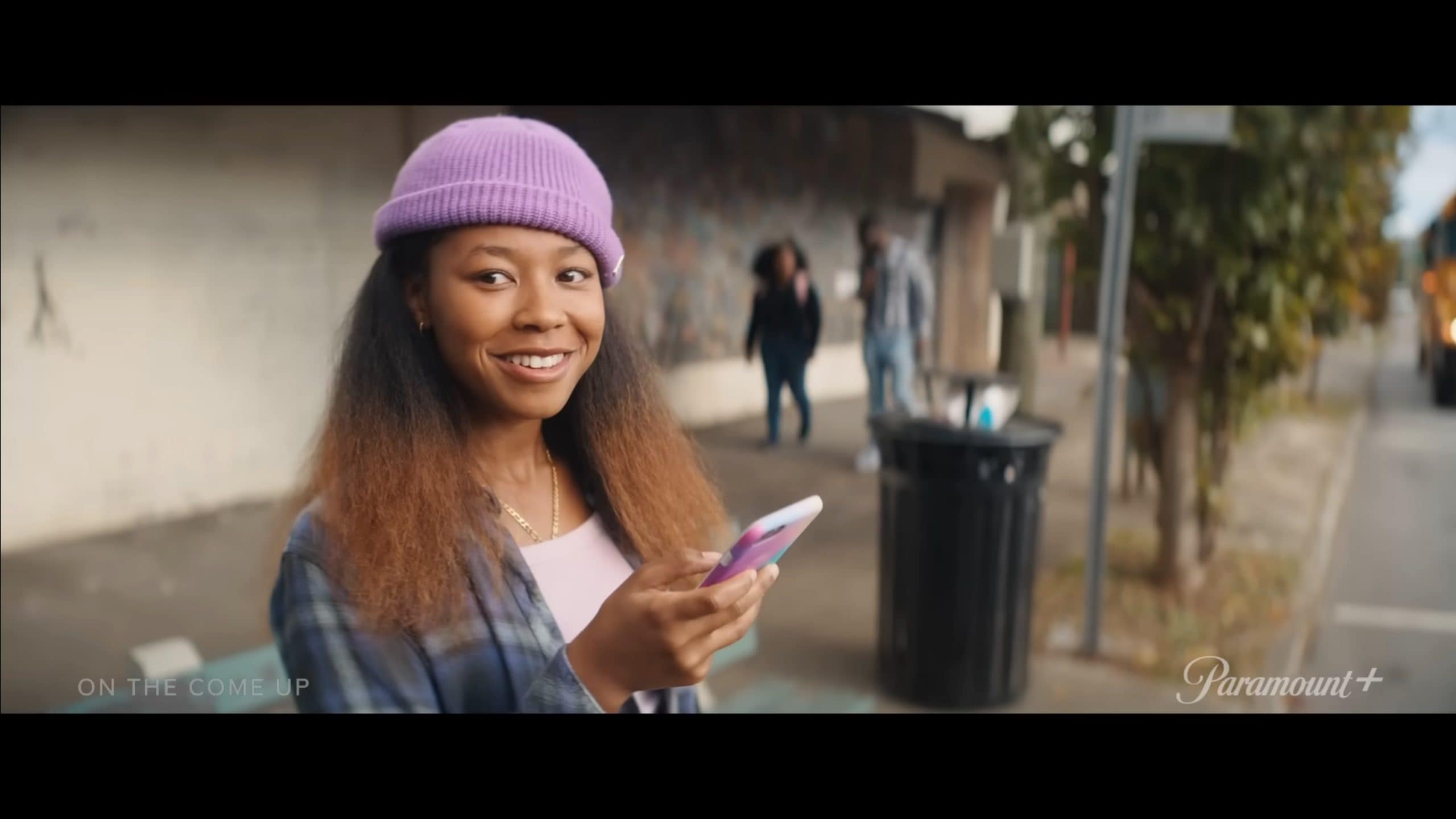 Also, with getting tired of people using her mom's addiction, her dad's murder, and her not dressing feminine or nice being involved? Battle rap lost favor with Bri, and while it isn't clear if she'll retire permanently, it is clear that her heart isn't in the rap game no more. It caused more problems than it was worth.
But, while her heart isn't in the rap game, Sonny does find a boyfriend in Supreme's son, Milez, who he hooks up with while Bri is recording "On The Come Up," the song which changed everything for the worst.
Is There Sequel/ Prequel Potential?
The next novel in the Garden Heights franchise is "Concrete Rose," which is a prequel to "The Hate You Give," so there could be another film. However, considering the quality we got from the last two adaptations of Thomas' work, it might be a pass for us unless she writes the script.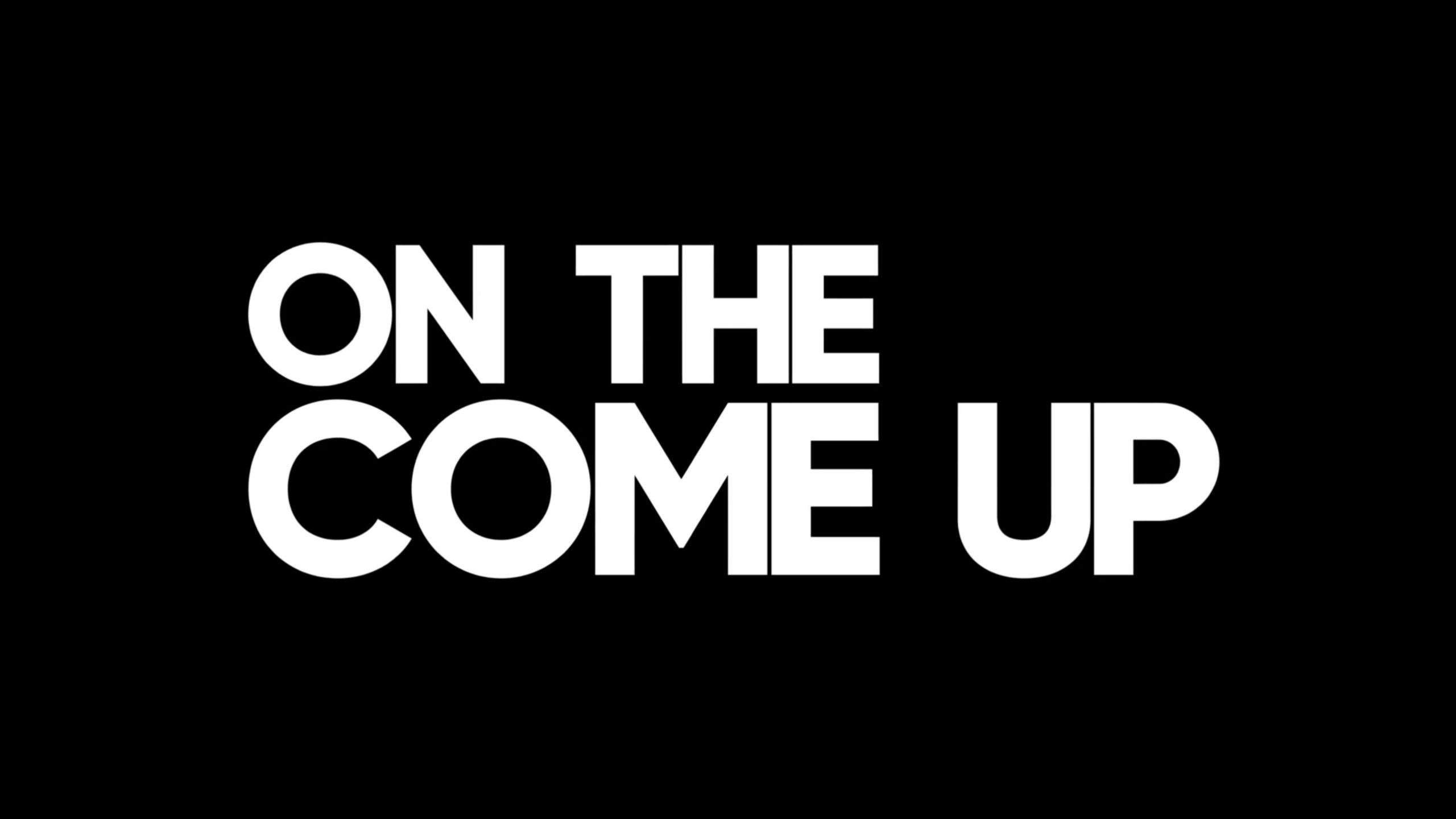 On The Come Up (2022) – Review/ Summary (with Spoilers)
Overall
"On The Come Up" is the perfect example of why authors should forbid their works to become movies and only allow them to be series or mini-series. For it is criminal how this was altered to fit within a two-hour timespan.
Highlights
Good Casting
Bri's Final Rap
Disputable
The Adaptation Takes Away From What Made The Book Good
It Doesn't Feel Two Hours
Most Of The Raps Are Forgettable Or Make You Wince (In A Bad Way)
Related Topics:
Da'Vine Joy Randolph
,
Drama
,
In Theaters
,
Jamila Gray
,
Justin Martin
,
Kay Oyegun
,
LGBT+
,
Method Man
,
Michael Cooper Jr.
,
Mike Epps
,
Miles Gutierrez-Riley
,
Musical
,
Paramount Plus
,
PG-13
,
Romance
,
Sanaa Lathan
,
Titus Makin Jr.
,
Young Adult