While Sing 2 still avoids making significant strides in developing its characters, there is no denying that it is a crowd-pleaser.
---
Director(s)
Garth Jennings
Screenplay By
Garth Jennings
Date Released
11/27/2021
Where To Watch
In Theaters
Genre(s)
Comedy, Romance, Animation, Family, Musical
Duration
1 Hour, 52 Minutes
Content Rating
Rated PG
Noted Cast
Buster Moon
Matthew McConaughey
Suki
Chelsea Peretti
Jimmy Crystal
Bobby Cannavale
Gunter
Nick Kroll
Clay Calloway
Bono
Ash
Scarlett Johansson
Nooshy
Letitia Wright
Johnny
Taron Egerton
Ms. Crawley
Garth Jennings
Rosita
Reese Witherspoon
Meena
Tori Kelly
Film Summary
Buster Moon, never satisfied with his life, decides it is time to go bigger than his father's theater and head to Redshore City (their Las Vegas)! But, the Alice In Wonderland production he makes isn't considered good enough for Suki, a talent scout, so he takes the gang to Redshore City, and while they are able to force their way into auditions for Jimmy Crystal, he doesn't like Buster's idea either.
However, he does like Gunter's and then combine that with a song by the reclusive Clay Calloway? Jimmy is sold. However, with only weeks to write a whole show and draw Clay Calloway out of his 15-year sabbatical, Buster has his work cut out for him.
Things To Note | Question(s) Left Unanswered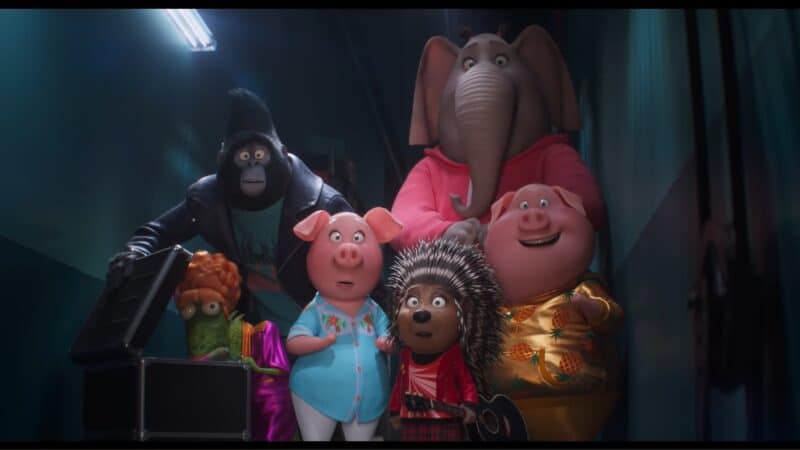 Reason(s) for Film Rating: There are many songs in the film in which the clean version is used, but if you know the lyrics, they do hint to curse words. Also, Jimmy Crystal has a violent side to him.
So with Buster planning to take his show to Redshore City, what's going to happen to the theater he fought so hard for back home?
Review
Highlights
The Musical Numbers
Once again, the musical choices are top-notch and quite diverse – whether they are covers or tracks straight from the artist. We have Cardi B's "I Like It," Elton John's "Yellowbrick Road," Ariana Grande, Billie Eilish, The Weeknd, System of A Down, Eve Featuring Gwen Stefani, Aretha Franklin, and more! All of which are masterfully interlaced in the story or put in as musical numbers, which definitely will make you bop a bit.
Clay's Storyline With Ash
While the film doesn't really try to build on the insecurities and issues of the first film, at the very least, with its new character Clay, there is an attempt. You see, Clay lost his wife, who was either his singing partner, writer or simply the one who gave him confidence. His interactions with Ash reminds you of the inspiration Buster was to many in the first movie, but with it feeling less as a selfish act and more like Ash wanting him to heal through music. Thus leading to one of the two most notable relationships in the movie.
Nooshy and Johnny's Storyline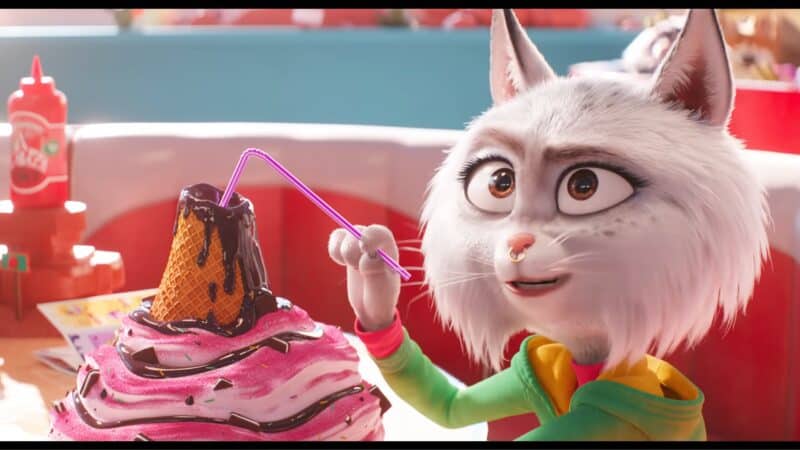 The second notable relationship is between Nooshy and Johnny. Again, like with Clay and Ash, what you see here is someone, Johnny, who just needs someone to believe in him. Especially since Buster has moved on and is focused on believing in himself, and healing his ego, so he can't be bothered building up his stars to this next level. Instead, he brings others in who seemingly don't know how to speak to his people.
Thankfully, Johnny finds Nooshy, who is patient and kind, and if this wasn't a kids' movie, you'd think she and Johnny could be something. For there is a certain level of intimacy between them which is very much platonic, yet the trust, the camaraderie, just how much she has his back, it definitely has the foundation for something more.
Low Points
We Still Barely Get To Know These Characters, Maybe Even Less Than The First Movie
Let's just begin by saying, we know this is a movie made for kids. We understand the movie is named "Sing" because that is the main focus. However, you'd think, after 4 years, we'd get something better. Yes, they toned down Buster being outright exploitative, but he is still very selfish and takes advantage of his actors. Ms. Crawley remains comic relief, through and through, and to add insult to injury, the theater that was such a strong focus in the first film is completely abandoned! It is no longer Buster's focus. He thinks he is ready for a bigger stage.
As for the rest? Some, like Ash and Johnny, as noted above, benefit from new characters. But for Rosita? Not so much. Meena and her storyline? Again, no. I mean, her having a crush was cute and all, but it didn't feel like it pushed her story forward! It was just something for her to do.
Oh, and as for the new characters not mentioned? They don't really move beyond being tropes.
Overall
Our Rating: Mixed (Divisive)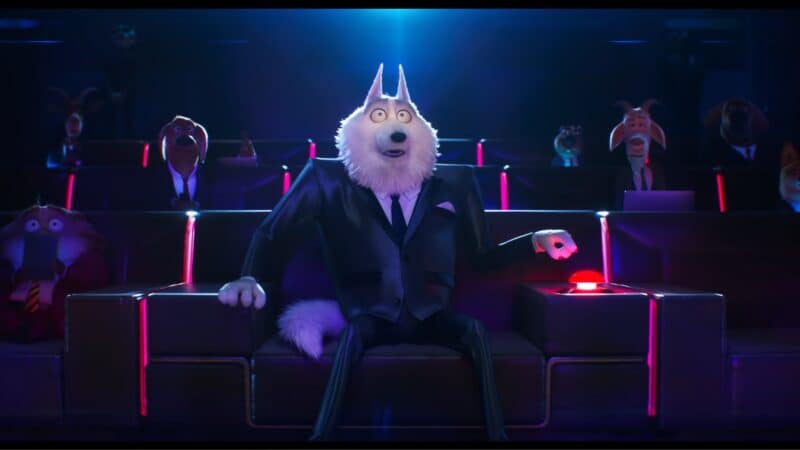 Sing 2 is mainly focused on you liking the performances and the song choices. As for everything else that could matter in the film? That's not a priority. Yes, with Clay, Ash, Nooshy, and Johnny, we do get something, a taste of what the film could do. But, unfortunately, while you can see the potential to have depth in relationships, maybe show characters capable of growth, that isn't the focus here.
Hence the mixed label. The music and comedic moments, especially from Ms. Crawley, will make it so you won't regret seeing this, but considering this is a sequel? It's strange it doesn't really improve on the original much, if at all.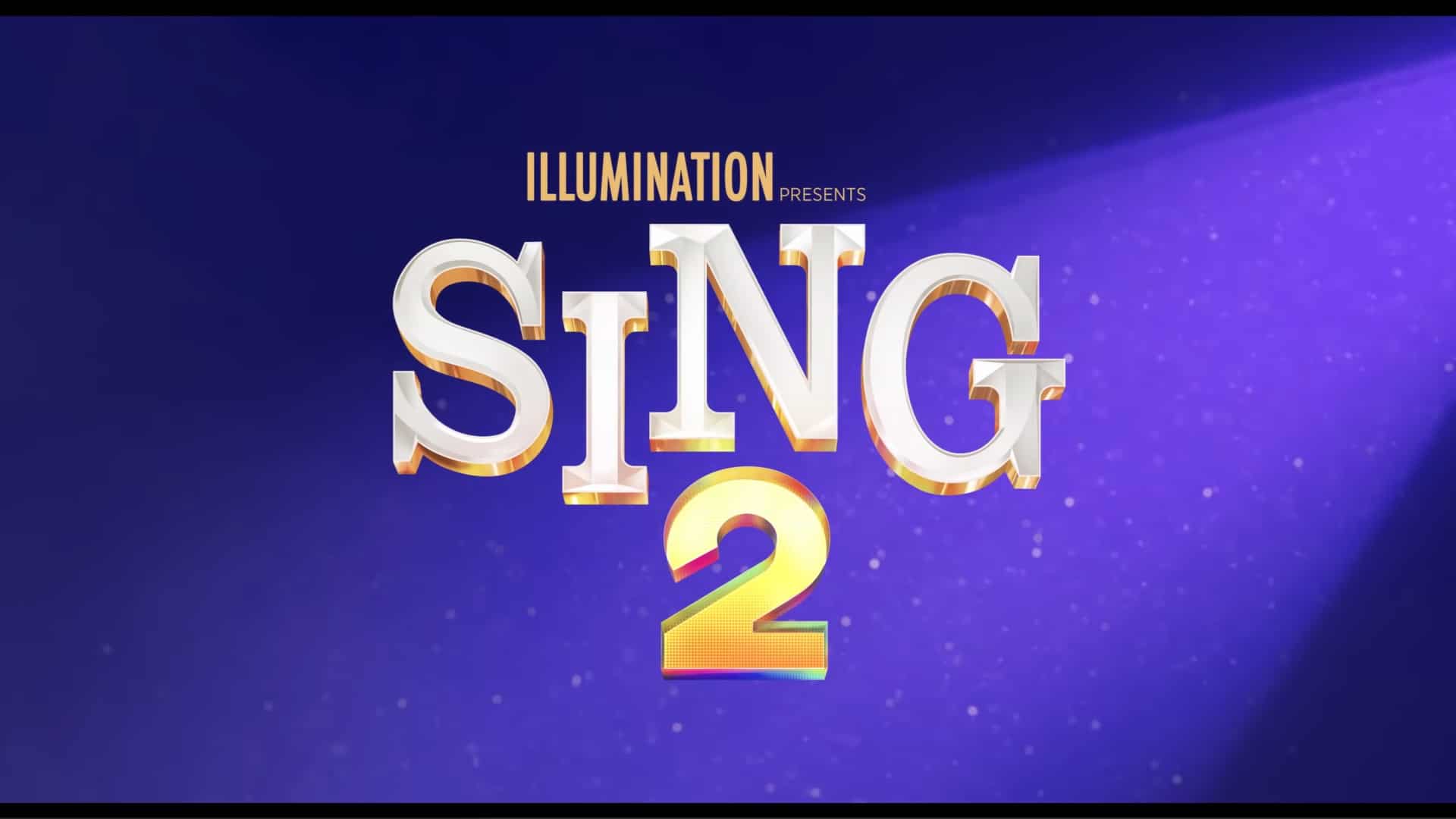 Sing 2 (2021) – Review/ Summary (with Spoilers)
Who Is This For?
Those who love chart-topping hits, animated movies but don't necessarily need too many characters with depth to them. Rather, you just need a good enough story to carry you to the next song.
Highlights
The Musical Numbers
Clay's Storyline With Ash
Nooshy and Johnny's Storyline
Disputable
We Still Barely Get To Know These Characters, Maybe Even Less Than The First Movie