Missing (2023) – Review/ Summary (with Spoilers)
"Missing," a pseudo-sequel to 2018's "Searching," is the kind of mystery/ thriller that gets your heart pumping and glued to the screen like a kid watching Cocomelon.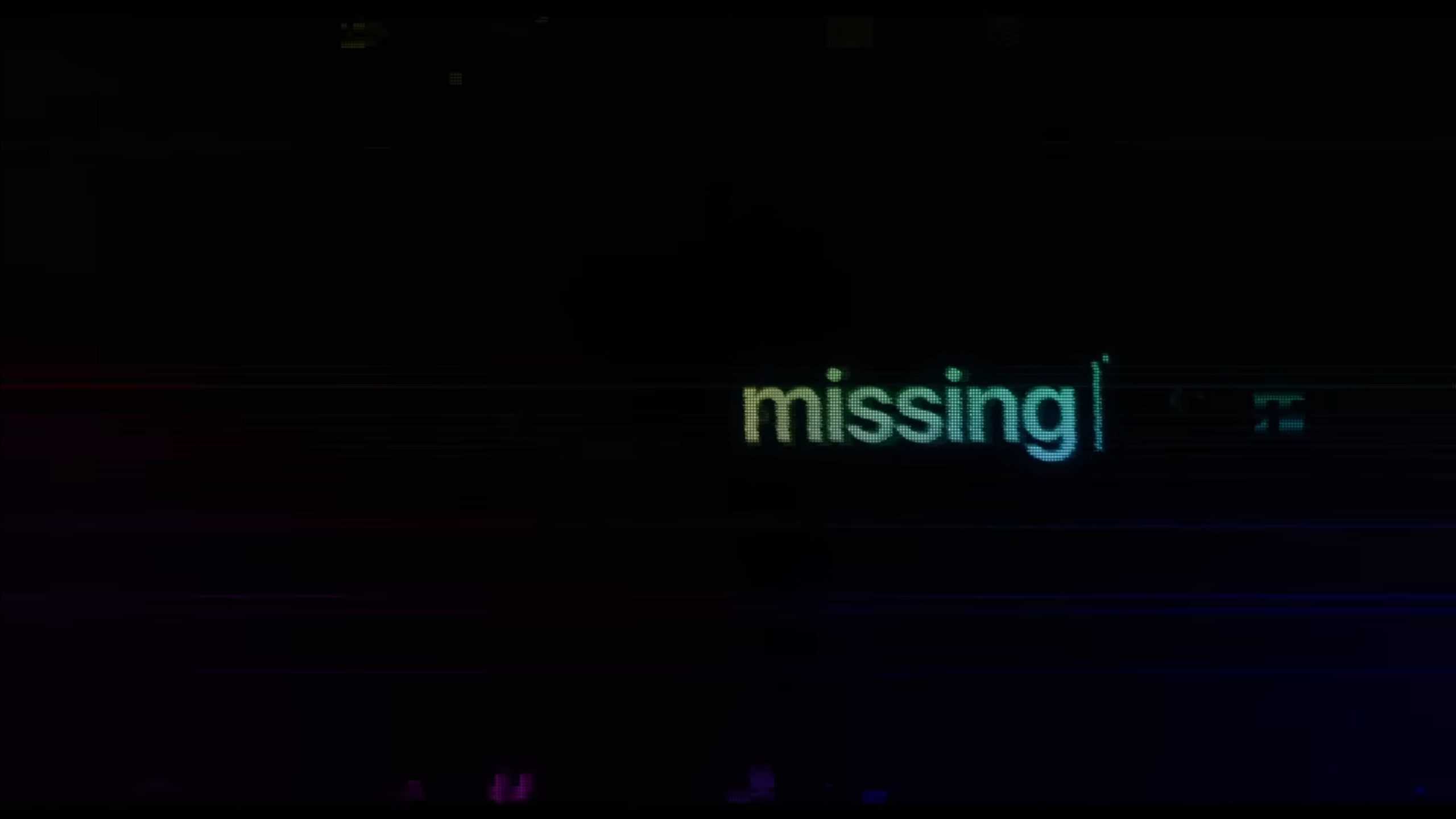 "Missing," a standalone sequel to 2018's "Searching," is the kind of mystery/ thriller that gets your heart pumping and glued to the screen like a kid watching Cocomelon.
Director(s)
Nick Johnson, Will Merrick
Screenplay By
Nick Johnson, Will Merrick
Based On
A Story By Sev Ohanian, Aneesh Chaganty
Date Released (In Theaters)
January 19, 2023
Genre(s)
Crime, Drama, Mystery, Thriller
Duration
111 Minutes
Content Rating
Rated PG-13
Noted Cast
June Allen
Storm Reid
Grace Allen
Nia Long
Kevin
Ken Leung
James
Tim Griffin
Javier
Joaquim de Almeida
Veena
Megan Suri
Heather
Amy Landecker
This content contains pertinent spoilers. Also, images and text in this post may contain affiliate links which, if a purchase is made from those sites, we may earn money or products from the company.
Film Summary
June has just turned 18, and her mom, Grace, is going on vacation to Colombia for over a week with her new boyfriend, Kevin, and with June's dad, James, long dead, it means she'll have the house to herself. Naturally, she is excited, and can't wait for her mom to leave, so she can call her best friend Veena and prep for a major series of post-High School graduation parties.
However, the fun times end as Father's Day comes, the day of June's big party, and she is more focused on drinking her blues away than having fun. Which leads to her almost missing her mom at LAX airport when she was supposed to arrive. "Supposed To" being the key words, for Grace doesn't get off the plane, and with that, June begins freaking out. She freaks out so much she goes down a rabbit hole which leads to cops, the news, and a man named Javier, getting involved as she desperately seeks to find information on what happened to her mother.
Things To Note
Why Is "Missing" Rated PG-13
Dialog: No notable amount of cursing, if there was any
Violence: There is violence – to explain what kind would potentially give the movie away
Sexual Content: None
Miscellaneous: teen drinking
Character Descriptions
Please Note: This character guide is not an exhaustive list of every cast member, and character descriptions may contain what can be considered spoilers.
June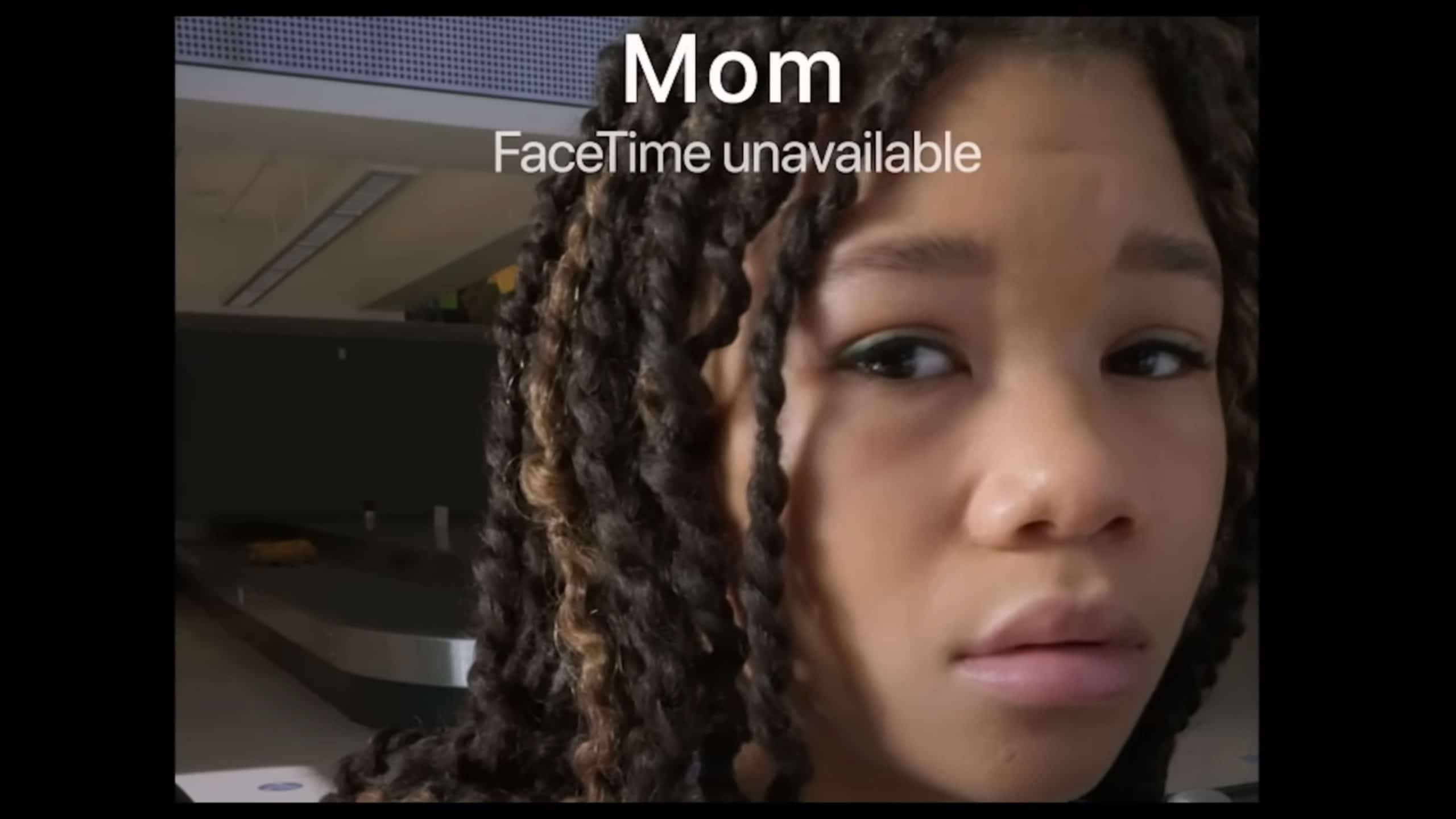 18-year-old June has been raised in a single-parent household all her life, barely remembers her dad beyond pictures and videos proving he existed and is off to college in the fall. But, while things aren't the best between her and her mom all the time, hence many an unheard voicemail, she loves her, and she is her everything since June doesn't have any family beyond her.
You May Also Know The Actor From Being: Riley Abel in "The Last Of Us," Gia Bennett in "Euphoria," and Ashley Radcliff in "Don't Let Go."
Grace
Grace is June's mom, who, for at least 12 years, has focused more so on her child's upbringing than dating. But with June turning 18 and Grace 43, she is trying to get back into the dating scene and focus on herself again.
You May Also Know The Actor From Being: Fating in the upcoming "You People," Jordan Armstong in the "The Best Man" franchise, Brandi in "Boyz n the Hood," Lisa Wilkes in "The Fresh Prince of Bel-Air," Debbie in "Friday," Nina Mosley in "Love Jones," and so many others.
Kevin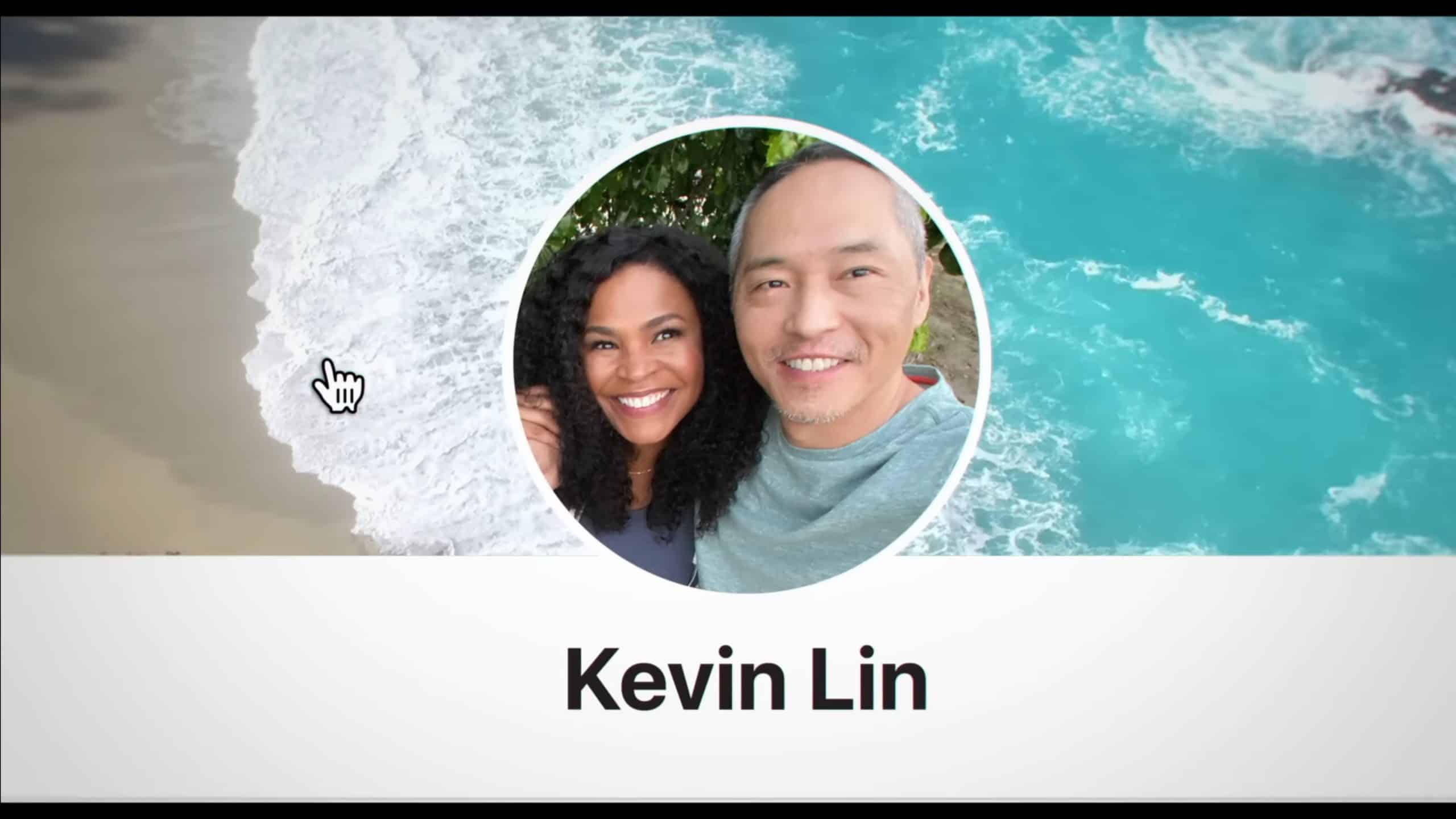 Kevin is Grace's new boyfriend, a guy who confesses he has a bit of a sordid past, but Grace sees him as a good guy, and with her back on the market, he makes an excellent person to reintroduce her to the dating world. Especially in the tough dating scene in Los Angeles.
You May Also Know The Actor From Being: Eric Tao in "Industry," Commander Zhao in the upcoming "Avatar: The Last Airbender," and Jarin in "Old."
James
James is June's father, who died when June was young due to something going on with his brain.
You May Also Know The Actor From Being: Thomas in "Night Sky," Adam Hassler in "Wayward Pines," and Detective Augie Blando in "Prime Suspects."
Javier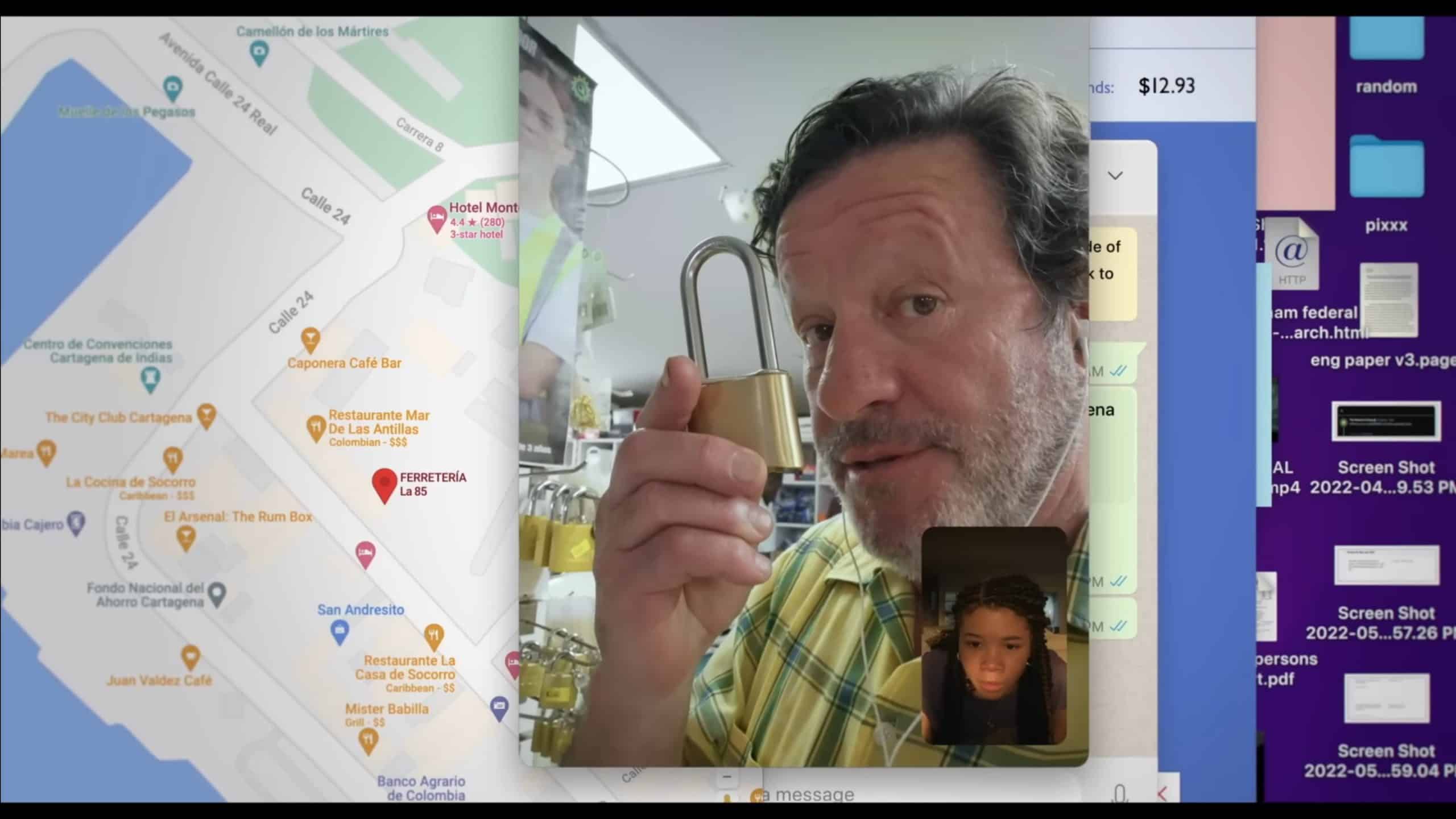 Javier, aka Javi, is a man from Colombia who finds himself being June's man on the ground as she refuses to wait for government officials, or the police, to provide her answers or reassurance.
You May Also Know The Actor From Being: Sheriff Black in the "Road House" remake, Pope Duretti in "Warrior Nun," and Don Epifianio Vargas in "Queen of the South."
Veena
Veena is June's best friend who tries to support June as she goes through the saga of trying to find her mom and people presenting dramatic theories over what may have happened to Grace.
You May Also Know The Actor From Being: An unknown role in the upcoming "Poker Face," Aneesa in "Never Have I Ever," and Quinn in "Atypical."
Heather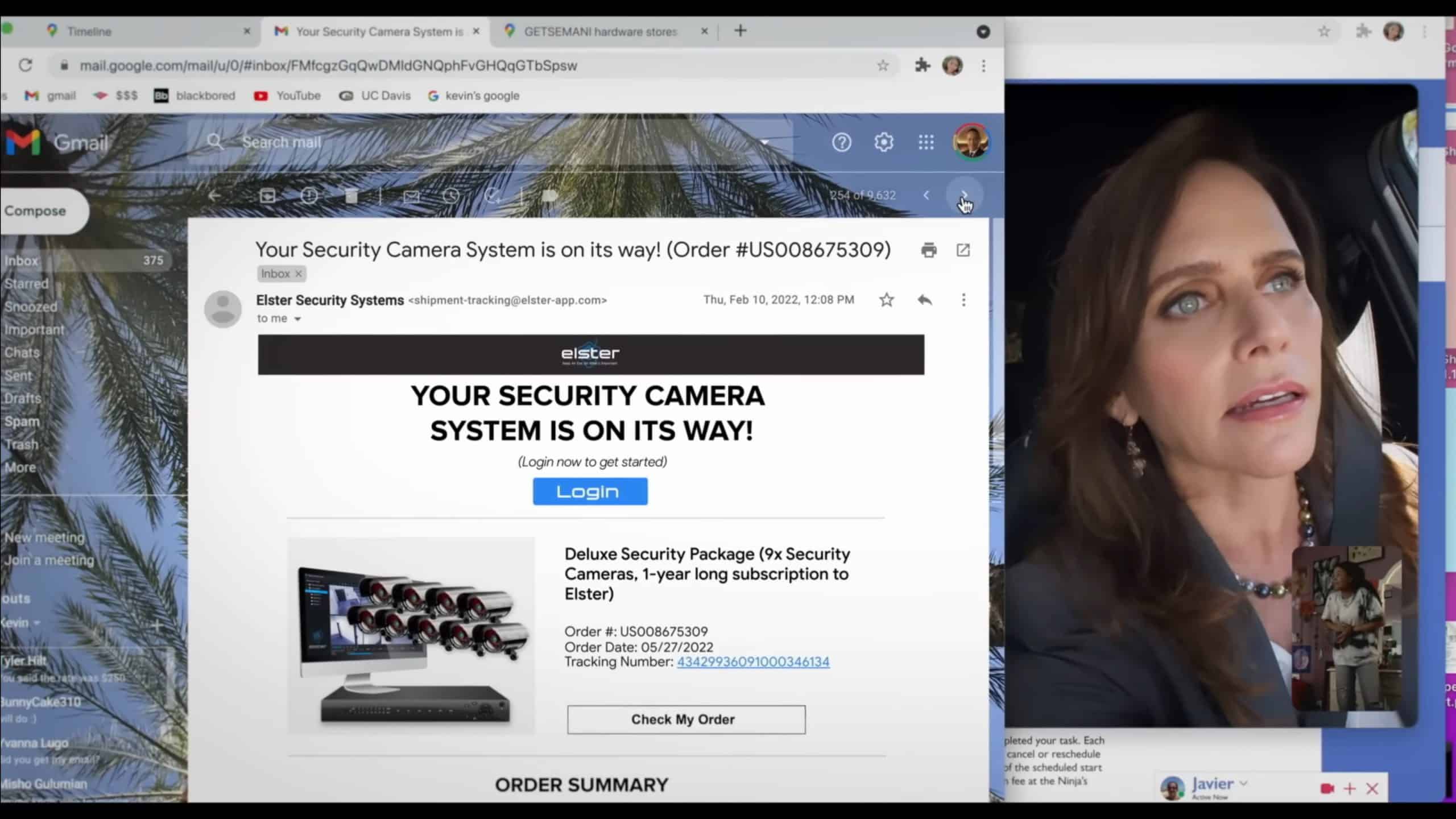 Heather is Grace's friend and a lawyer, who is trying to help June, but because she comes off a bit sketchy and may hold some secrets, June isn't sure if she is a friend or foe.
You May Also Know The Actor From Being: Brenda De Backer in the upcoming "I Wish You all The Best," Detective Nancy Costello in "Your Honor," and Sarah Pfefferman in "Transparent."
Review
---
Community Rating:
---
Our Rating: Positive (Worth Seeing) – Recommended
Notable Performances or Moments
Storm Reid
It's one thing to have a good story, but it's also necessary to be invested in the characters as well. Storm Reid delivers in this area for while she isn't delivering something Oscar-worthy, it is the kind of performance you take note of. Her transformation from a teenager with an "Okay, whatever mom" attitude to the desperation, frustration, and vulnerability you see from June as her mom goes from missing to her mom's story being completely warped, it takes you on a ride.
Also, you become so invested in Nia Long as Grace through Reid's performance. For Long isn't someone seen throughout the movie like a co-lead. She is a strong supporting role. Yet, as more comes out about Grace and June is bewildered about all she doesn't know, people's theories, and her being coerced to not investigate as she wants because then the evidence is admissible? You are put into an as dire state and need June to vicariously do something to relieve you of the mounting anxiety.
Highlights
The Twists
The way "Missing" presents its twists and turns is like a semi-truck on a rainy night, barely able to handle the turns on the road and one side sometimes lifting off the ground. Each new twist and turn leaves you questioning all you thought before as new information is presented, and just trying to get anyone's story straight is part of the thrill ride. Heck, even once the film ends, you have to let your high come down so you can fully process everyone's motive, just to make sure you firmly understand what happened and why.
Appreciation For Javier & Heather
Javier and Heather are the kinds of characters who deserve to be noted due to what they add. Javier may not add to the thriller element, but him becoming a surrogate father in a way, perhaps one of the few people offering June any reason to have hope and calm down, makes him into a lovable figure. Then with Heather, you just have to love the way she is crafted. Like Grace, there are layers to her that have to be peeled back, and it makes learning who she is, what she has done, and more part of the punch which will make you unable to focus on anything but what is happening on screen.
On The Fence
Veena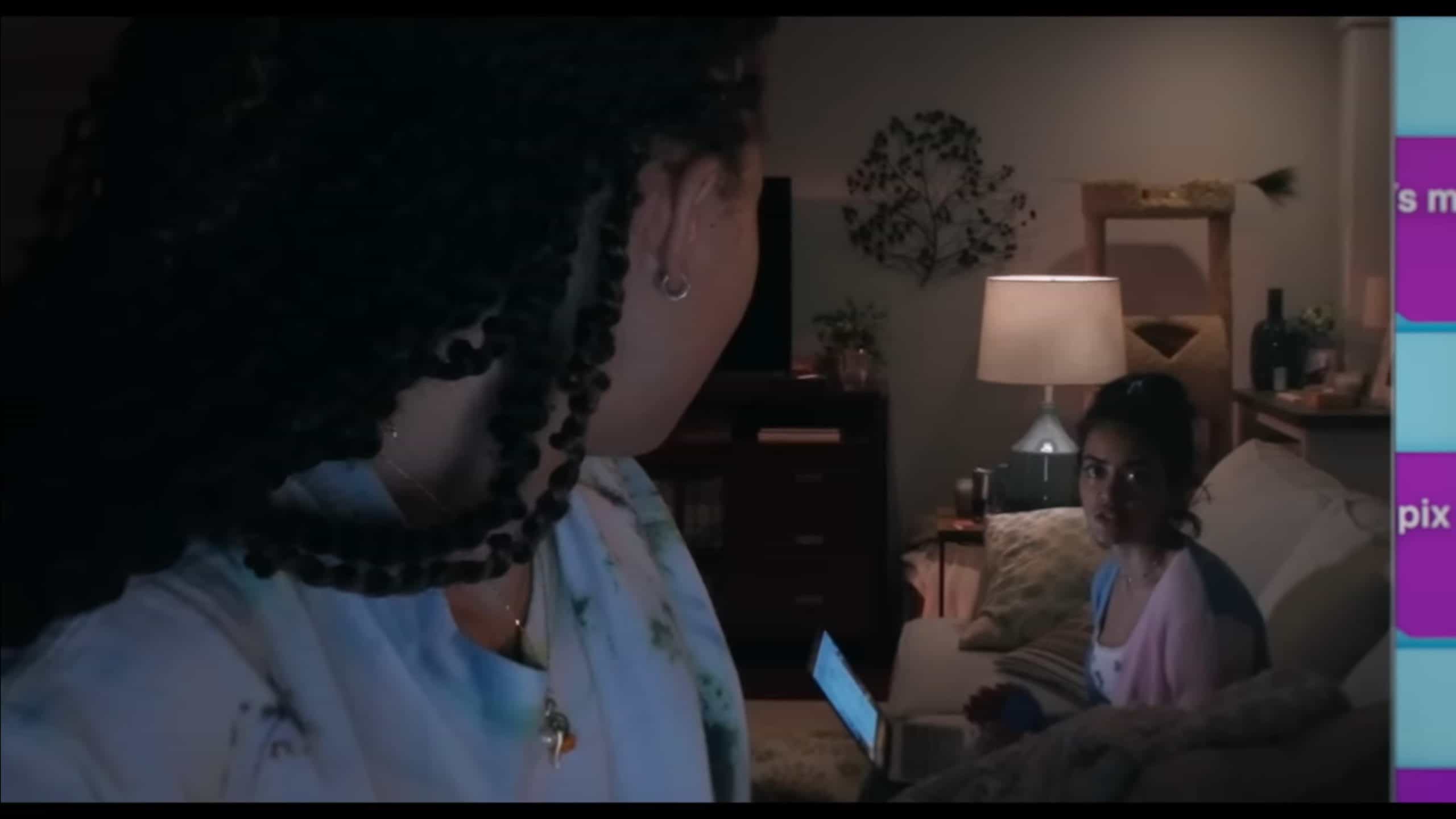 When it comes to Veena, she doesn't provide "Missing" much beyond establishing June has a best friend. She doesn't add to the twists, and she doesn't present a loving figure like Javier. She isn't even notable regarding the film's ending.
This isn't to discount her helping June find clues, Google, do some digital sleuthing, and more, but I'd submit if Veena was downplayed like the boy who June may or may not have had a crush on in High School, the film wouldn't have lost much.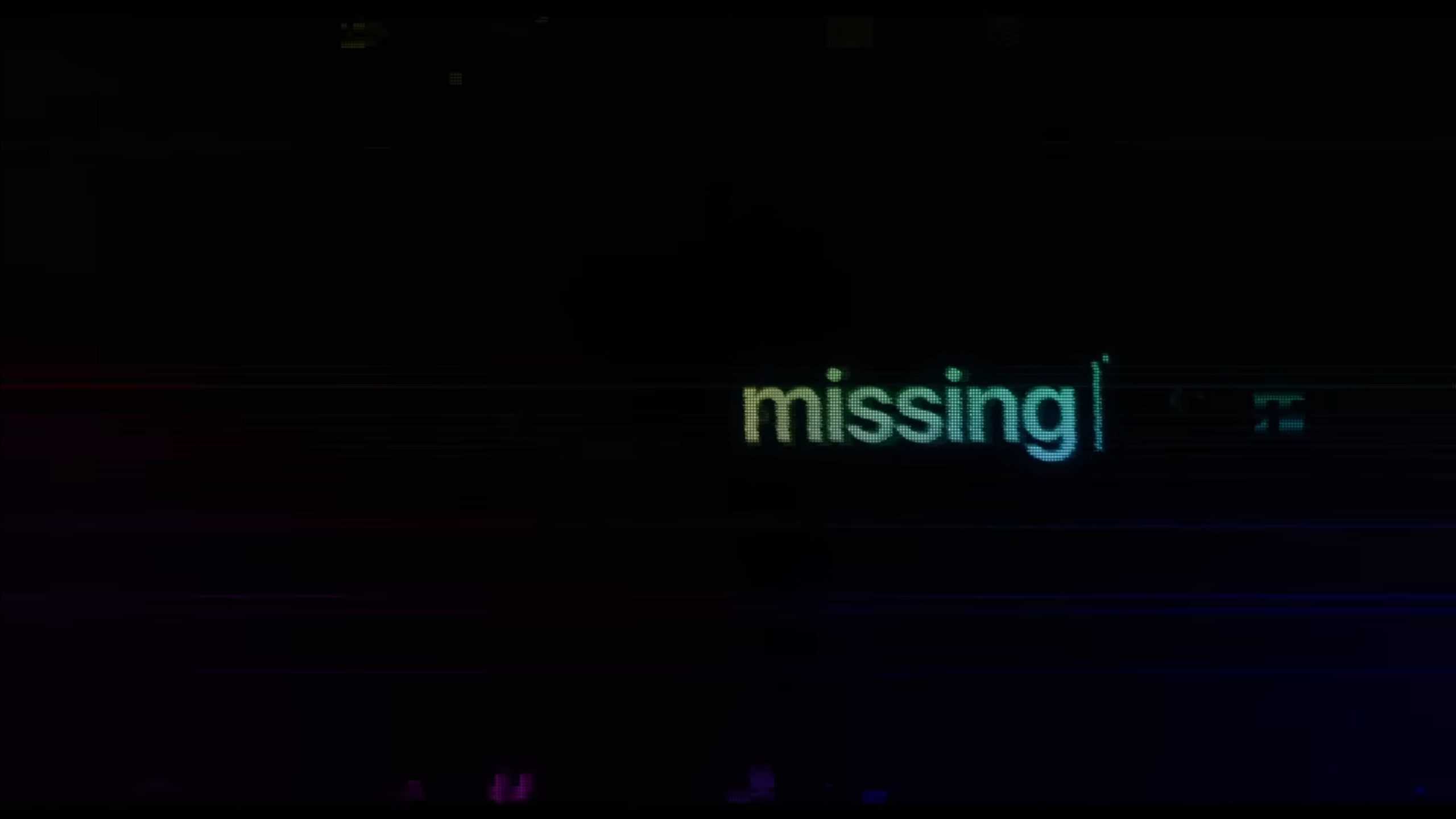 Missing (2023) – Review/ Summary (with Spoilers)
Overall
"Missing" is the kind of film that will definitely be one of Storm Reid's most notable features for quite some time. In fact, while we are potentially way too early in the year to say this, I think this may end up on many, certainly our, top films of 2023 lists.
Highlights
Storm Reid
The Twists
Appreciation For Javier & Heather
---
Follow, Like, and Subscribe
Community Rating: 57% (1 votes)