Men (2022) – Review/ Summary (with Spoilers)
Unnerving and graphic, but with an ending that lacks a punch, Men leans more towards art house than being a commercial horror.
---
Director(s)
Alex Garland
Screenplay By
Alex Garland
Date Released (In Theaters)
5/19/2022
Genre(s)
Action, Drama, Horror, Mystery, Thriller
Duration
1 Hour and 40 Minutes
Content Rating
Rated R
Noted Cast
Harper
Jessie Buckley
Riley
Gayle Rankin
James
Paapa Essiedu
This content contains pertinent spoilers.
Film Summary
After the loss of her husband, Harper decides to head out into the country, where she expects peace, quiet, and the ability to recuperate. However, in the small village, where there seems to be nothing but men, she finds herself provoked and harassed to the point of feeling tormented.
Things To Note
Reason(s) for Film Rating: Cursing (Yes), Violence (Self-harm, Gorey imagery, domestic violence, violence against animals), Sexual Content (Male nudity – front and back), Miscellaneous (Drinking)
Question(s) Left Unanswered
What are the chances Riley was pregnant with James' kid?
Character Descriptions
Please Note: This character guide is not an exhaustive list of every cast member, and character descriptions may contain what can be considered spoilers.
Harper
With just coming out of an abusive relationship, Harper wanted a change of scenery. Her home was tainted by blood stains and bad memories, so for a few weeks, she wanted to be out in the countryside, work remotely, take walks, and heal beyond the physical.
Riley
Riley is Harper's best friend and is her go-to for venting.
James
James is Harper's ex-husband, who was on a downward spiral that led to Harper believing maybe they are no longer good for one another. Thus leading him to be dangerous to himself and Harper.
Review
Highlights
The Horror Element
Men operates as a psychological horror on multiple levels. It does so in a general way through creepy characters, violent imagery, and the use of music which heightens the moment. However, the real horror is you getting into the mindset of Harper, or women who are heterosexual and understanding the fear, the frustration, and the exhaustion which comes from dealing with men.
When it comes to James, who is either mentally ill or just plain old manipulative (maybe both), you see how draining and fearful it can be to be in an emotionally abusive relationship. One where there is no trust, the person threatens to kill themselves and wants to break you by burying you in guilt.
Following that, there is finding more and more men who either don't take your boundaries seriously or who push you to question yourself. In that aspect, you can see how the film wants to be a psychological horror as the men push Harper to feel crazy, paranoid, and feel guilty over what essentially was James' own decision. And with them finding a crack in her armor, you see them rush in and try to amplify her fear and guilt and force her to accept how they perceive her. Which is the Eve who bit the apple and damned man for having a sense of autonomy.
On The Fence
The Ending
After a certain point, you'll see more than enough graphic imagery to become desensitized. This leaves just the heart of the story, and that is Harper processing the trauma from James' decision and the voices of men in her head who push her to accept guilt for James' actions. In some ways, this is fine, and how the film ends deals with Harper no longer trying to run or hide from her guilt but face it.
However, the ending hits levels of bizarre that once Harper is no longer frightened but seems bored of it all, you feel the same. And when you see MEN in big letters, there is the vibe that Garland thought he presented a notable, conversation-worthy ending, but I'd say that's disputable.
Overall
Our Rating: Positive (Worth Seeing)
In many ways, Men is an ode to women who have ever had toxic relationships with men, or dealt with men who are so wrapped up in their own perspective, that they utterly lack empathy. Whether it is them as individuals or men in general, they need or must be the victims. They are the ones misunderstood, and it is because of women and what they do in relationships, and men in general, which is to blame. Women are the ones who make men lose control, and they should take responsibility for it.
It's all pretty wild to watch, especially in a way that isn't an awards bait type of drama. But, after a certain point, as much as you may praise what Garland wanted to do here, it seemed like he wasn't sure how to end things in a satisfying way, so he left the door open for the audience to have conversations. Which by the time the film ends, it honestly feels like there is nothing left to say or talk about.
[ninja_tables id="46802″]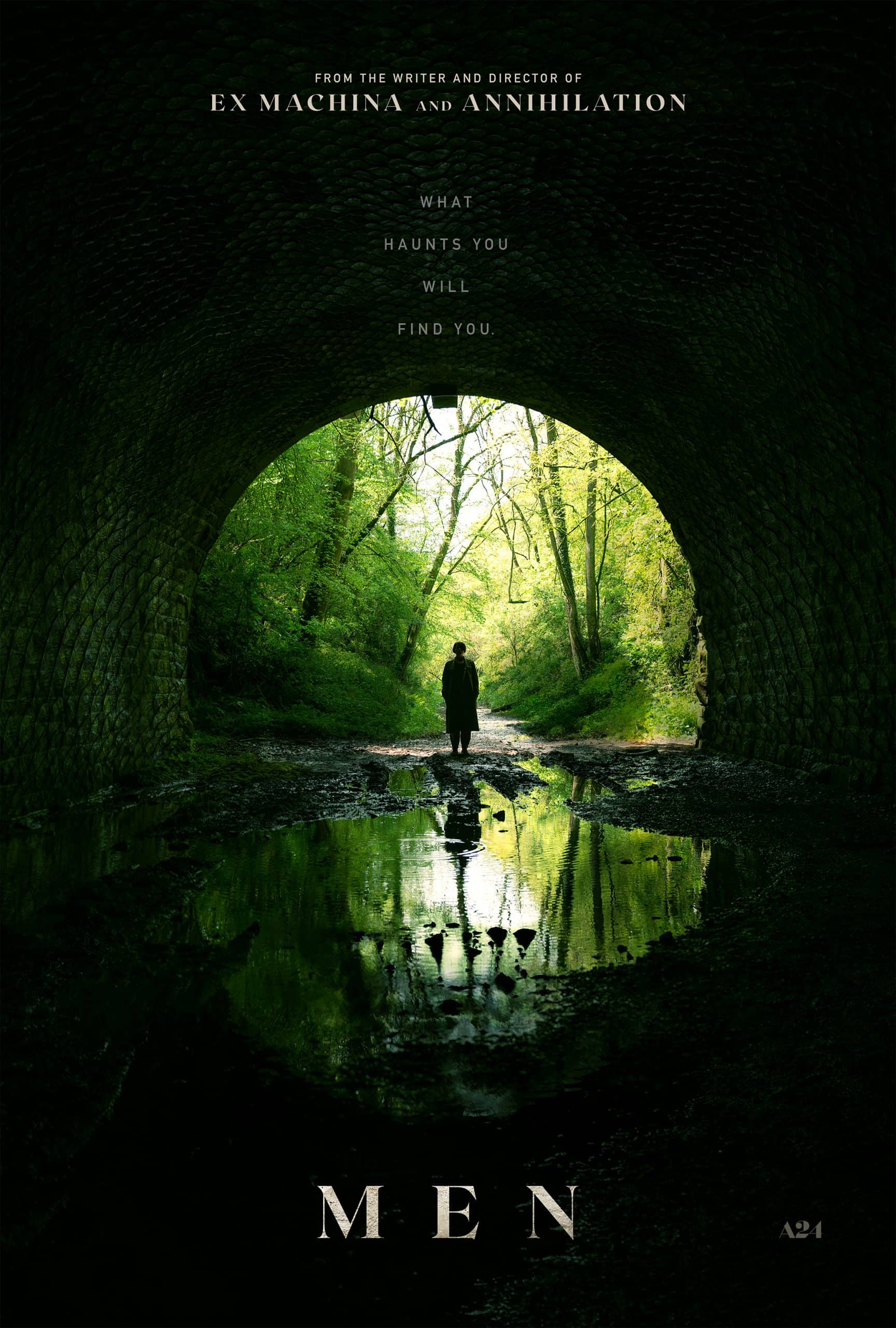 Men (2022) – Review/ Summary (with Spoilers)
Who Is This For?
Horror fans who love gore and don't mind men, just in general, being portrayed as villains.
Highlights
The Horror Element
Related Topics:
Action
,
Alex Garland
,
Drama
,
Gayle Rankin
,
Horror
,
In Theaters
,
Jessie Buckley
,
Mystery
,
Paapa Essiedu
,
Rated R
,
Thriller