"Lyle, Lyle Crocodile" knows what the heart of the film could be, yet it refuses to stick to it and thus becomes a forgettable movie hoping to cash in due to lack of competition.
Director(s)
Josh Gordon, Will Speck
Screenplay By
Will Davies
Based On
The Lyle the Crocodile Books By Bernard Waber
Date Released (In Theaters)
10/6/2022
Genre(s)
Adventure, Comedy, Fantasy, Family, Musical
Duration
1 Hour 46 Minutes
Content Rating
Rated PG
Noted Cast
Mr. Primm
Scoot McNairy
Josh Primm
Winslow Fegley
Mrs. Primm
Constance Wu
Hector
Javier Bardem
Lyle
Shawn Mendes
Mr. Grumps
Brett Gelman
This content contains pertinent spoilers.
Film Summary
Mr. and Mrs. Primm have just moved to New York City due to Mr. Primm getting a job teaching math at a local school. He is excited, but his son, Josh Primm, is anything but. His anxiety is flaring up, and he is showing all the signs he is a suburban kid. He isn't alone, though, in struggling with this adjustment. Mrs. Primm, a published author focusing on cooking books, is trying to find her new groove and isn't sure what direction to go in life.
Enter Lyle, a singing crocodile with stage fright, and his eccentric owner, Hector, who loves show business but has yet to have an act or moment that would allow him to be a breakout star. More than a year ago, he thought Lyle could be that for him, but Lyle choking up on stage led to Hector losing a lot of money and having to go on the run, thus leaving Lyle in the attic of Hector's family home. Only to be discovered by the Primm family, who, naturally, freak out a bit when they meet Lyle, but as he lights up their life, they find their NYC groove.
And no sooner than that happens do they find their basement tenant, Mr. Grumps, ready to find a way to use the evil HOA by-laws, and New York City codebook, to get rid of Lyle, if not the Primms as well.
Things To Note
Why Is "Lyle, Lyle, Crocodile" Rated PG
Dialog: Nothing raises a red flag
Violence: The biggest red flag for some might be watching Lyle get taken by wildlife protection, alongside Hector get threatened by "wild" crocodiles
Sexual Content: There is a moment of implied nudity with Hector
Miscellaneous: Hector gets tipsy multiple times in the movie
Question(s) Left Unanswered
How did Mrs. Primm and Mr. Primm meet?
Character Descriptions
Please Note: This character guide is not an exhaustive list of every cast member, and character descriptions may contain what can be considered spoilers.
Mr. Primm
A math teacher, and former high school wrestler, Mr. Primm is the reason the family moved, and he is trying to stay optimistic, despite his family not being in the same mindset.
You May Also Know The Actor From Being: Walt Breslin in "Narcos: Mexico," and Gordon Clark in "Halt and Catch Fire."
Mrs. Primm
Mrs. Primm is a famous cookbook author who has started to stray from what she has formerly did, as she learns more about ingredients, and now finds herself not completely sure what to write about next, considering the journey she has been on.
You May Also Know The Actor From Being: Rachel in "Crazy Rich Asians," Jessica Huang in "Fresh Off The Boat," and soon to be Daphne in the "Velma" TV Series on HBO Max
Josh Primm
Josh does not like they left a nice, quiet, safe, suburban town for New York City. Since they left, he has been noting why this is a bad idea, and his mind doesn't change once they move into their brownstone. Add in not fitting in at school and the initial struggle to navigate NYC's transit system, and he is not a happy camper.
You May Also Know The Actor From Being: Timmy Failure in "Timmy Failure: Mistakes Were Made"
Lyle
Lyle was but a baby crocodile, illegally kept and sold in some run-down shop. But under Hector, he learned to dance and appreciate good music, and there was a hope he'd be able to perform and return Hector's financial state to something better than it is. Alas, Lyle has serious stage fright and doesn't like performing in front of strangers.
You May Also Know The Actor From: Making "Treat You Better," "There's Nothing Holdin' Me Back," and "Señorita" with Camila Cabello
Hector
Hector longed to be a famous entertainer who was world renowned and wanted, whether it was music, song, or magic. However, while ambitious, he wasn't considered talented. But, being a man with a dream, Hector has been willing to go into debt in order to make his dreams come true.
You May Also Know The Actor From Being: Anton Chigurh in "No Country for Old Men," Silva in "Skyfall," and Juan Antonio in "Vicky Cristina Barcelona."
Mr. Grumps
Mr. Grumps is the basement tenant, who appears to have a past with Hector, who just wants peace and quiet. Hence him learning all the codes, laws, and even what the HOA requires, so he can live in New York, with suburban privileged.
You May Also Know The Actor From Being: Murray Bauman in "Stranger Things" and Martin in "Fleabag."
Review
Our Rating: Mixed (Divisive)
Highlights
The Cover Songs
When Shawn Mendes is singing along Elton John or Stevie Wonder, it is a wonderful moment. You can imagine a sing-a-long version of "Lyle, Lyle, Crocodile" with kids learning classic songs and jamming to Mendes' vocals. For line the "Sing" franchise, which Lyle could fit into well, the nostalgia removes your defenses, skepticism, and your need or desire to be critical.
The Special Effects
While Mr. Grumps' cat had the kind of special effects that was kind of weird, you have to appreciate what was done with Lyle. Whether he was moving about in the house, dancing with Mrs. Primm or Hector, if not going about through New York City and dumpster diving, the visuals were good. It wasn't James Cameron "This is next level!" type of good, but that wasn't necessary for this film.
The Heart Of The Film
At the heart of the film are the Primms and Lyle being unable or unwilling to fully embrace themselves. Lyle loves to sing, but because Hector is too aggressive about commercializing that, he can't sing in front of people he doesn't consider family or friends. Mr. Primm can't control his class, for he doesn't own his space, like he was taught when he was a wrestler (an Olympic style sense).
Then, for Mrs. Primm, with two hit books, how to produce a third is difficult to fathom, mainly because she has strayed away from experimenting and wants to have sure things. Then with Josh? He just has anxiety in general, and between a new home, a new school, and new people to deal with, he is overstimulated.
But Lyle, through helping them, finds the support he has long needed, but Hector couldn't give him since Hector's need for money clouded his understanding of what Lyle wanted. And if the film stuck to this, people getting out of their heads and rediscovering themselves, this could have been a touching film that could have led to genuine tears.
Low Points
In The Pursuit Of Following A Formula, It Loses What Could Have Made It Special
However, then comes the original songs, the hijinks, Mr. Grumps, and everything you'd expect from a movie that can come off desperate. For right now, there aren't any new kids movies coming out in theaters, and it seems Lyle, wanting to capture that audience and have legs, decided to tick off every box required for someone to have a hit kids movie. Talking animal? Check. New kid with anxiety who lacks confidence? Check. Song and dance numbers with some shiny material? Check.
The list goes on, and you can see with each time "Lyle, Lyle, Crocodile" aims to be quintessential, it loses what could have made it special. For, as noted above, there is a heart that beats when you see the Primms rediscover what they love to do and aren't shrinking themselves or just trying to make it. When they bring who they are and aren't the least bit embarrassed or fearful, you see not only the lesson but entertainment.
But, then Hector cracks jokes, there are original songs that aren't of the same caliber as the classics the film has, and thus "Lyle, Lyle, Crocodile" loses what could have made it stand out.
On The Fence
The Original Songs – Or When Shaun Isn't Singing A Bit Time Song With A Backing Track
The main issue with the original songs is that you can't put Stevie Wonder's "Sir Duke" and Sir Elton John's "Crocodile Rock" in the same movie with original songs that aren't of the same caliber. It's cruel. And while Shaun Mendes can sing and is a hit music artist, with some of his own hits in the film, he is at a different tier musically. So while you can appreciate his voice, at the same time, you can recognize the lyrics and music weren't good enough to justify him having original songs to stand aside the greats.
Movie Directory
On The Radar
---
Ratings
---
Special Categories/ Tags
---
Affiliate Link(s)
Links contain affiliate links which, If you make a purchase, we'll earn a commission from the company.
New Movie Releases
- Amazon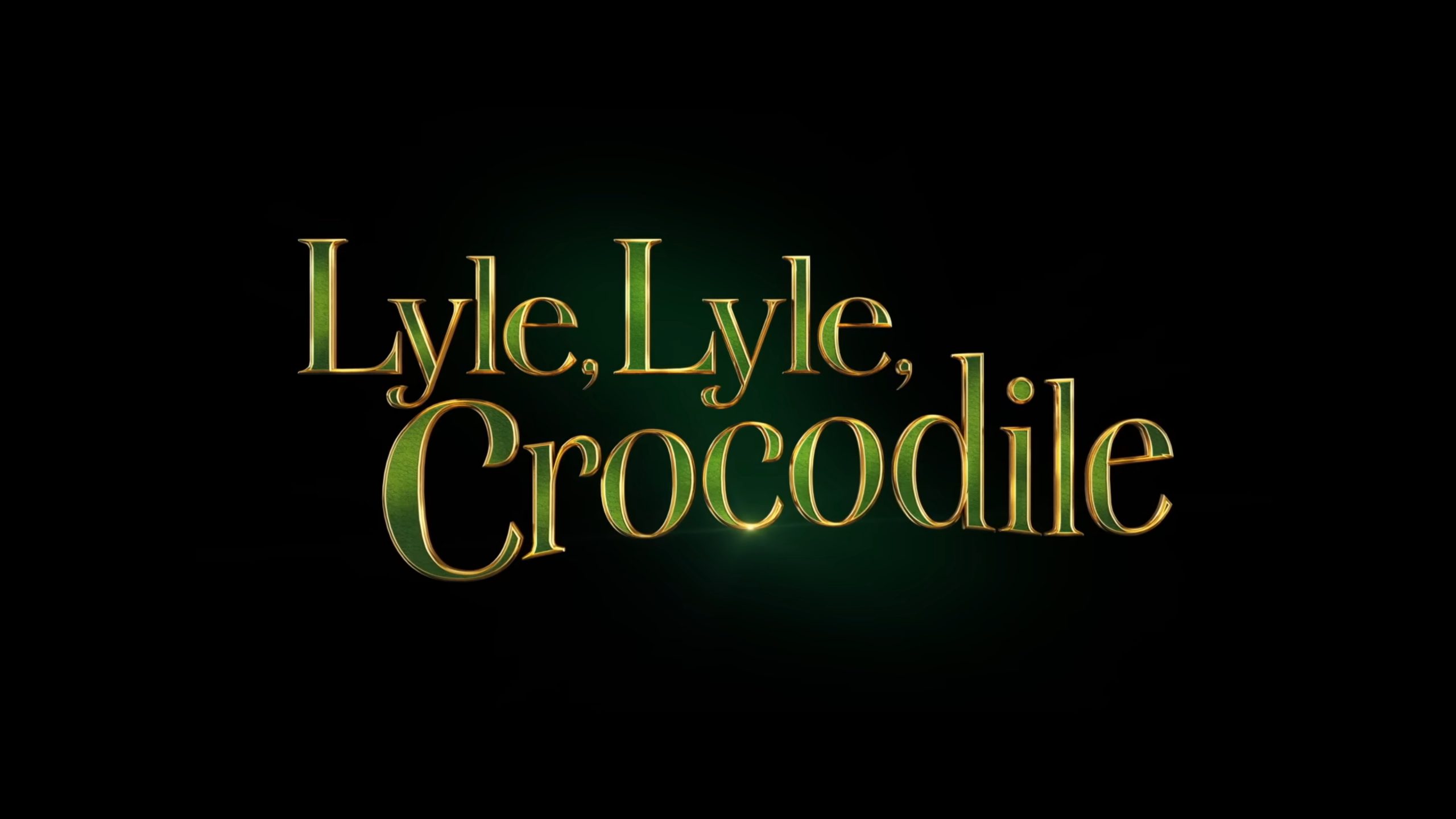 Lyle, Lyle, Crocodile (2022) – Review/ Summary (with Spoilers)
Overall
"Lyle, Lyle, Crocodile" had the ability to be good, but in the pursuit of pandering to kids and families, it lost what could have made it special, and to make matters worse, it loses it multiple times in the film.
Highlights
The Cover Songs
The Special Effects
The Heart Of The Film
Disputable
In The Pursuit Of Following A Formula, It Loses What Could Have Made It Special
The Original Songs – Or When Shaun Isn't Singing A Bit Time Song With A Backing Track