For The Love Of Money (2021) – Review/ Summary (with Spoilers)
---
Community Rating: 94% (1 votes)
---
This post may contain affiliate links and spoilers. Please read our disclosure policy.
---
For The Love Of Money may not stand out amongst crime dramas, but the storyline and performances keep you from getting bored.
---
Director(s)
Leslie Small
Screenplay By
Timothy Allen Smith, Zadia Ife, Leslie Small
Date Released
11/24/2021
Where To Watch
In Theaters
Genre(s)
Action, Crime, Drama
Duration
1 Hour, 38 Minutes
Content Rating
Rated R
Noted Cast
Greg
Jason Mitchell
Gigi
Keri Hilson
Ashley
Jazzy Jade
Dalia
LisaRaye McCoy
Brian
Cedric Pendleton
Bobby
D.C. Young Fly
Tre
Rotimi
Pastor G
Katt Williams
This content contains pertinent spoilers.
Film Summary
[adthrive-in-post-video-player video-id="0CvmRVBG" upload-date="2022-03-25T11:56:05.000Z" name="For The Love Of Money_1.mp4″ description="" player-type="static"]
At one time, Greg and Gigi were a happy couple, raising their daughter Ashley together, with the help of Gigi's mom Dalia. However, once their marriage collapsed, Greg got petty and made Gigi's life difficult – specifically when it came to money. So now, with private school bills, amongst all the bills to keep the house, Gigi is overwhelmed, and selling memberships at a gym and working at a local club isn't cutting it.
So, when the guy who sexually harasses her, Brian, and his partner, Bobby, get caught slipping, she realizes their operation could make her some money. So she talks to them, their boss named Tre, and links them with her connect, Pastor G. But, as always, it only takes one idiot given too much responsibility and power to ruin the plan.
Things To Note | Question(s) Left Unanswered
Reason(s) for Film Rating: Gun violence, blood, nudity, sexual situations, cursing, and police brutality
If you are mainly coming to see this for Katt Williams, know he is not might be front and center on the poster but maybe is in a quarter of the movie.
Review
Highlights
You Never Get Bored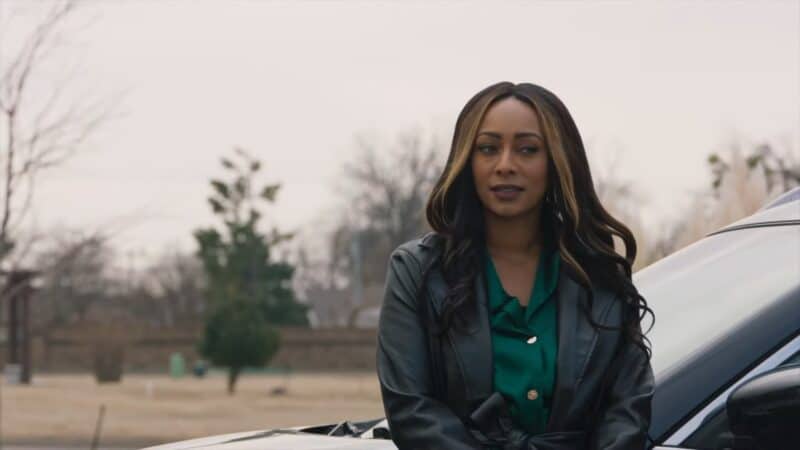 The way For The Love Of Money is handled, there is no end to Gigi's drama. As a single mom, she has her petty ex, Greg, a federal agent, always looking for ways to punish her for how their relationship ended. At work, she has Brian and Bobby getting on her nerves, and even when she starts working with them professionally, Brian is still a creep, and Bobby? Well, Bobby is played by DC Young Fly, and while he tones down the persona you know from Wild N' Out, he still brings that charisma and comedic appeal to the role. Add in what Katt Williams brings as a pastor with gang ties? Oh, you'll definitely feel like the writers knew how to tap into everyone's strengths.
But, it isn't just the crime element that will entertain you. Ashley, who is at the center of family drama, leads you to believe that if they just focused on Greg, Gigi, and Ashley alone, they could have made her the anchor or star attraction. She sings at church, gets into trouble at school because she excels, and is a pawn in the fight her father won't let go of. She has a lot going on, and while it is reined in, it remains a notable part of the film.
So, let's just say you got options.
Katt Williams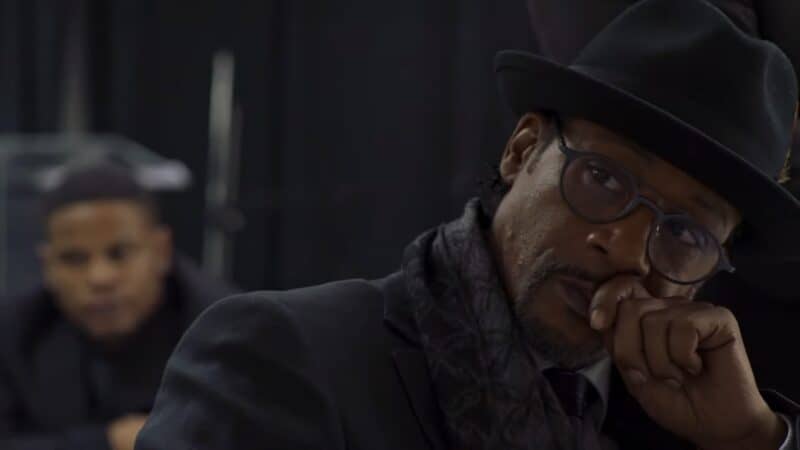 Katt Williams playing cool, calm, collected, with someone as an enforcer, is the most hilarious thing to watch – and the man doesn't tell one joke. I'd even say, if this was made into a series, like True To The Game, he'd have to be a focal point.
On The Fence
It Does Have Run Of The Mill Gangster Film Vibes
While you have to appreciate the story and characters, the overall film might feel a bit generic. It keeps the crime element simple, with us not really knowing what is happening beyond money laundering. Tre lacks complexity as a gangster, and his lackeys in Bobby and Brian might be comical at times, but they'll also make you roll your eyes. And even when it comes to Katt Williams as a Pastor, like most of this movie, if you don't appreciate these kinds of films, you may not enjoy what Katt or anyone brings.
Simply put, For The Love of Money knows its niche and focuses on appealing to that niche. Plain and simple.
Overall
Our Rating: Positive (Worth Seeing)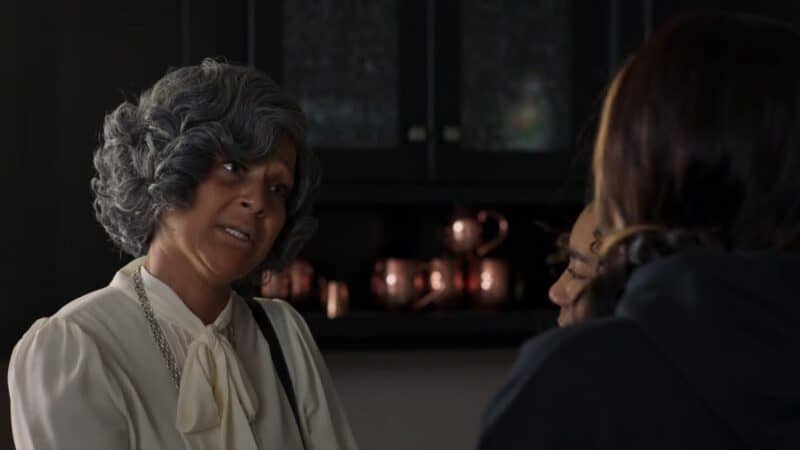 If you're someone who likes seeing the famous faces of the 90s and early to mid-00s show that they still got it? Then, on top of that, some light gangster s***, with an undercurrent of quality performances and storylines? Then For The Love Of Money is for you. For while it may not shake up the crime drama genre, if you needed your hood film fix, this will take the edge off.
[ninja_tables id="46802″]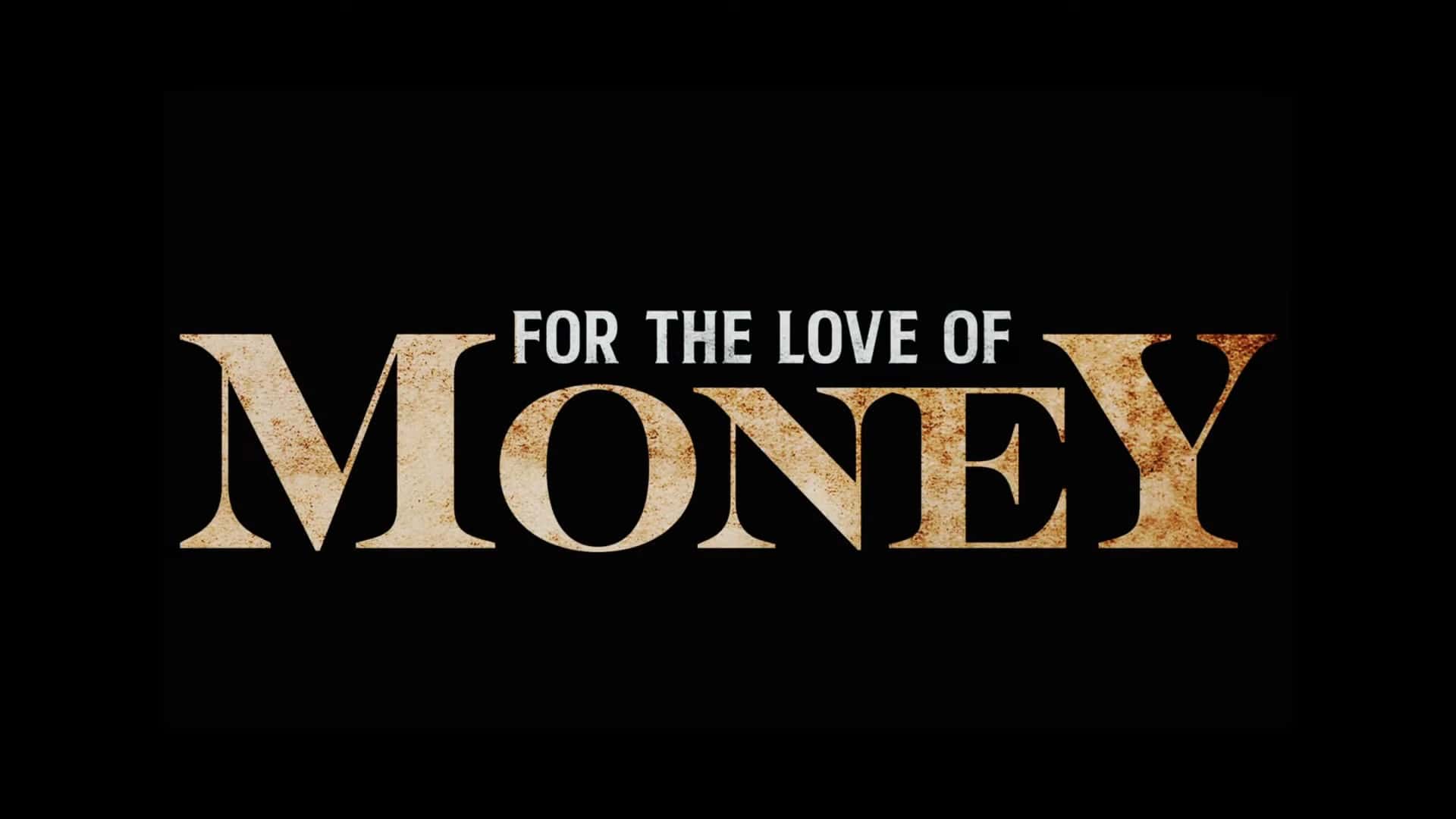 For The Love Of Money (2021) – Review/ Summary (with Spoilers)
Who Is This For?
Those who love Hood Films, even though For The Love Of Money mainly takes place in suburbia.
Highlights
You Never Get Bored
Katt Williams
Disputable
It Does Have Run Of The Mill Gangster Film Vibes
Related Topics:
Action
,
Cedric Pendleton
,
Crime
,
D.C. Young Fly
,
Drama
,
In Theaters
,
Jason Mitchell
,
Jazzy Jade
,
Katt Williams
,
Keri Hilson
,
Leslie Small
,
LisaRaye McCoy
,
Rated R
,
Rotimi
,
Timothy Allen Smith
,
Zadia Ife