Dogfriend (2022) – Review/ Summary (with Spoilers)
What was supposed to be a fun sexual encounter with a little romance turns into an unwanted conversation about race.
---
Director(s)
Maissa Lihedheb
Screenplay By
Lamin Leroy Gibba
Date Released (Film Festival – Tribeca Film Festival)
6/8/2022
Genre(s)
Drama, Romance, Young Adult, LGBT+, Non-English (German)
Duration
18 Minutes
Content Rating
Not Rated
Noted Cast
Malik
Lamin Leroy Gibba
Phillip
Til Schindler
This content contains pertinent spoilers.
Film Summary
Malik has been waiting to see Phillip for some time. He ghosted him before, but now he has arrived at his apartment, and after making out and having some light conversation, they do what was desired. But, something bothers Malik. Phillip keeps looking past him, and after having sex, issues with a pair of handcuffs lead to an uncomfortable conversation about race in Germany and how being in an interracial relationship affects them.
Things To Note
Reason(s) for Film Rating: Cursing (Minimal or Non-Existent), Sexual Content (Nudity – No Visible Private Parts)
Question(s) Left Unanswered
Did these two meet on an app or in real life?
Character Descriptions
Please Note: This character guide is not an exhaustive list of every cast member, and character descriptions may contain what can be considered spoilers.
Malik
Excited to meet up and using sage to cleanse his place, all goes well until Phillip makes it clear he can't stay overnight because he has a dog.
Phillip
Phillip works with immigrants, seemingly part of a legal team, and while he enjoys having fun with Malik, between a case in the morning and his dog, Malik isn't high up on his priority list once they're done having sex.
Review
Our Rating: Mixed (Divisive)
On The Fence
You Get What It Wants To Say, But Can Tell Malik Doesn't Want To Waste his Breath
Going by the logline on the Tribeca Film Festival's site, you'd think this would be an 18 or so minute breakdown of the complicated nature of interracial romance, especially between queer people, in Germany. Unfortunately, you have to take expectations down several notches. "Dogfriend" does touch upon race, politics, and history, as promised, but not in a way that may deliver what you expect.
Mostly, what you get is a well-meaning Phillip trying to have an inopportune conversation Malik isn't in the head space for, after Phillip says something which can be taken offensively. Also, it doesn't dive deep into German life beyond invoking the word "Nazi," and while you can understand Malik's frustrations with Phillip, and white men in general, it doesn't get to the depths you may hope for or expect. It's not a cathartic release but maybe more so a personal feeling or moment acted out. One in which you get Malik's point, but it doesn't drive you to wish this was longer for him to expand.
[ninja_tables id="46802″]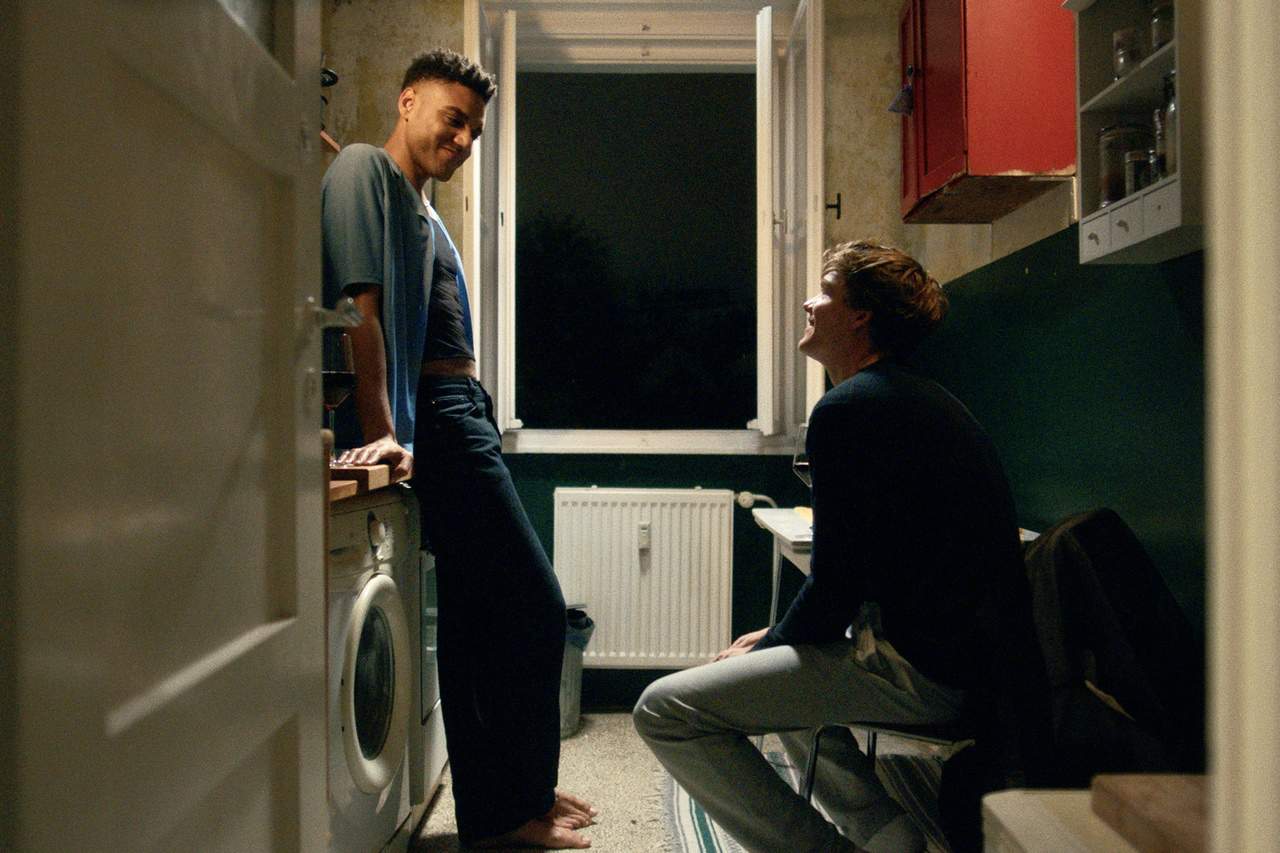 Dogfriend (2022) – Review/ Summary (with Spoilers)
Overall
"Dogfriend" isn't going to be the production that really breaks down racism and the sometimes complicated dynamics of being in an interracial relationship. It's a potential conversation starter but not the best one you'll find.
You Get What It Wants To Say, But Can Tell Malik Doesn't Want To Waste his Breath
76
Disputable
You Get What It Wants To Say, But Can Tell Malik Doesn't Want To Waste his Breath
Related Topics:
Drama
,
Film Festival
,
Lamin Leroy Gibba
,
LGBT+
,
Maissa Lihedheb
,
Non-English (German)
,
Not Rated
,
Romance
,
Til Schindler
,
Tribeca Film Festival
,
Young Adult