Coda (2021) – Review/Summary (with Spoilers)
Coda might be one of the few must-see movies on the Apple TV+ platform and perhaps one of the best films focused on a family unit we've seen in a long time.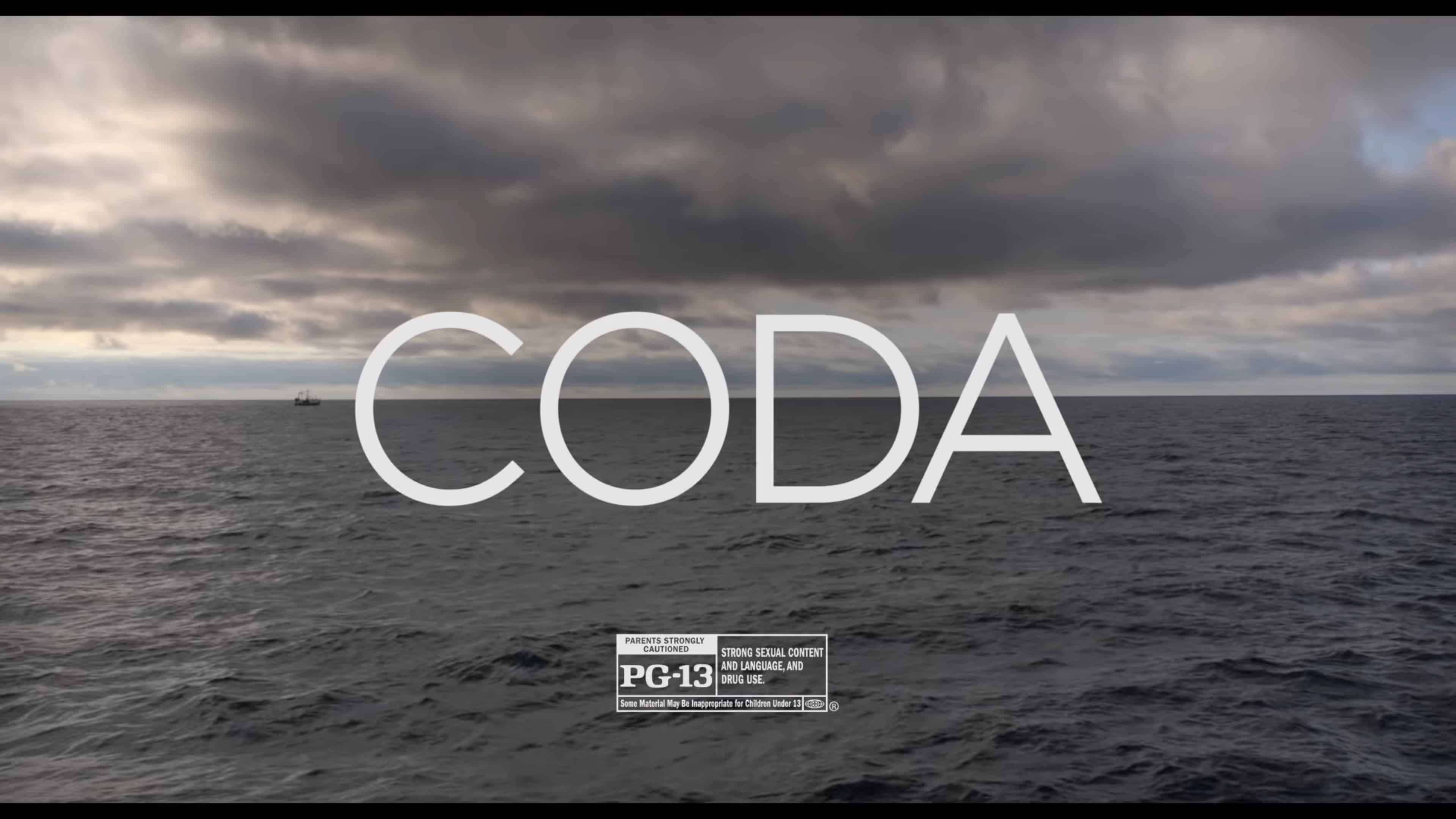 Coda might be one of the few must-see movies on the Apple TV+ platform and perhaps one of the best films focused on a family unit we've seen in a long time.
---
Director(s)
Siân Heder
Screenplay By
Siân Heder
Date Released
8/13/2021
Where Can You Watch?
Apple TV+
Genre(s)
Drama, Romance, Young Adult, Family, Musical
Duration
1 Hour, 51 Minutes
MPAA Rating
PG-13
Noted Cast
Ruby
Emilia Jones
Jackie
Marlee Matin
Frank
Troy Kotsur
Mr. V
Eugenio Derbez
Leo
Daniel Durant
Miles
Ferdia Walsh-Peelo
Film Summary
Ruby has lived most of her life as her family's interpreter. For as the only hearing member, it seemed her parents, Jackie and Frank, expected this of her. However, as she comes to the end of her high school year and a teacher named Mr. V presents the idea that her singing talent can get her into college, that complicates her life.
How? Well, she has mainly focused on working with her dad and brother, Leo, on their fishing boat, and recently her family has tried to execute plans for fairer wages and business practices and need her. So to go off to college and deal with self-imposed guilt, alongside that which her mom pushes, will be a challenge. But, after so many doctor's appointments, meetings, family dinners at restaurants, and more in which she had to work as an interpreter and couldn't fully enjoy being with her family, it might be time.
Things To Note | Question(s) Left Unanswered
Reason(s) for Film Rating
Cursing, smoking, it being strongly implied characters are having sex, and drinking
Question(s) Left Unanswered
Jackie mentions a rough relationship with her mom, and Frank says two generations of Rossi men being fishermen – where are these people they mentioned? Never mind other extended family members?
Review
---
Community Rating:
---
Highlights
Ruby's Plight
When you are a child forced into some role of responsibility for your family, it wears on you. Be it taking care of your siblings because your parents don't have their life together or, in Ruby's case, being forced into grown-up conversations because the world doesn't accommodate your family. For as much as it can be awkward or funny watching Ruby interpret for her dad that he has an itch that sounds like crabs, imagine what that does to a person.
Heck, just consider her family not hearing all the things said about them while Ruby absorbs that and feels the need to protect them from all they don't hear. Yet, at the same time, as much as she loves and wants to protect them, she is forced to admit to herself how they shackle her as well.
Granted, part of that is her own doing by not letting her older brother step up, as he wants to, and enabling her parents, who have come to use her as a crutch. Yet, it's family, and from what it seems, they are all Ruby has. And because of how the family unit is, what may seem like enabling or being a crutch from the outside, from the inside is you contributing to the household and keeping the bills paid.
And watching Jones as Ruby struggle with wanting to live her life as an individual yet struggling with separating from the unit she has such close ties with makes you tense and emotional.
The Family Connection
Especially because Coda pushes the idea that Ruby, Jackie, Frank, and Leo are a family like any other. Yes, they communicate mainly through sign language, but otherwise, they are like any other family. Hell, maybe better since Frank and Jackie treat each other as equals and are still in love and having sex.
Leo, who wants to step up and fulfill the role of big brother, may call his little sister many names but still cares for her and wants her to live her dreams. He doesn't want what we can see Frank did to him and have Ruby accept a fate that shouldn't be hers. She can hear, sing, and be smarter and more social than she thinks she is. The last thing he wants is for her to treat him and their parents as the rest of the world do.
The Feeling Of Being A Outsider
I should note, though, it isn't all about Ruby. One particular bit worth noting is Frank's struggle with seeing people praise and get emotional over his daughter's singing, yet he can't hear her voice. Just typing that out floods me with the memories of the scenes and gets me teary-eyed, for it's heartbreaking to see. You are made aware of how talented your child is, yet you can't experience it firsthand.
So as you see him trying to find a way by having her sing with his hand on her vocal cords, trying to feel her sing by pressing near her clavicle, it really makes it so you can't help but to shed tears.
On The Fence
At Times, It Gets A Little Slow
While Coda features a cute little romance between Ruby and one of her peers, Miles, and employs Eugenio Derbez as potential comic relief, this is not a moderately-paced movie. It feels like it is nearly two hours and may not necessarily be easy to finish in one sitting at home. Now, what makes it feel so slow? Well, it is because it is a drama featuring romance, young adult issues, music, and a strong sense of family. But no matter how much is sprinkled about, it is a drama, and no matter what curse words are used, or outbursts, it doesn't necessarily have anything that kicks things into high gear.
Rather, Coda pursues the honest route and doesn't look for bells and whistles. It expects you to have been interested enough to start the film and will stick by it till the end because of its quality. This isn't common, so it's something you have to get used to.
Overall
Our Rating: Positive (Worth Seeing) – Recommended
Despite sometimes having the kind of pacing which may remind you of a period piece, Coda is definitely worth seeing, and we'd even recommend it. Mainly due to it presenting one of the most admirable, loving, and sometimes comical families in cinema. Add in Ruby's struggle with how integral she sometimes is for her parents, compared to wanting to seek out something for herself, it gets you in your emotions.
Then when you add in her father wanting to experience the same joy and feelings everyone else does when his child sings? Coda goes beyond giving you the perspective of Ruby, Frank, and their family. It helps you understand what life is like when the world has little desire to accommodate you and what makes you different.
[ninja_tables id="46802″]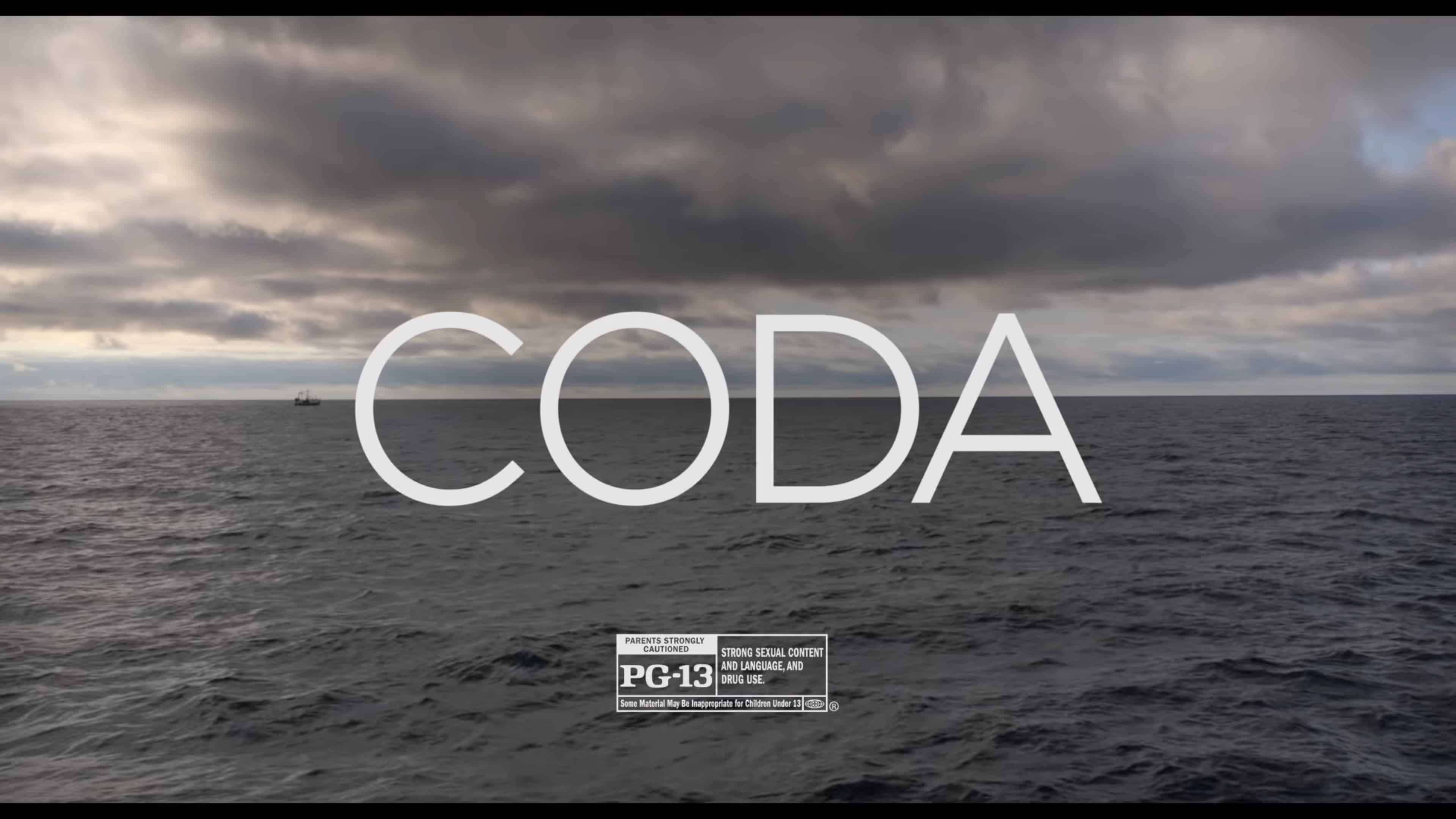 Coda (2021) – Review/Summary (with Spoilers)
Who Is This For?
Those who love family drams that don't pursue a family arguing, excommunicating each other, and drama of that nature. Rather, they want to see a family who have become so closely bonded and reliant on each other that one of the members separating from the rest is difficult to fathom, hard to endorse, but because of the love they share, they will themselves into accepting that each individual needs to survive outside the unit.
Highlights
Ruby's Plight
The Family Connection
The Feeling Of Being A Outsider
Disputable
At Times, It Gets A Little Slow
---
Follow, Like, and Subscribe
Community Rating: 0.00% (0) - No Community Ratings Submitted (Add Yours Below)