The Kissing Booth 3 – Review/Summary (with Spoilers)
One of Netflix's most identifiable franchises has come to an end, and while some imperfections of past entries remain, fans will be satisfied by the conclusion.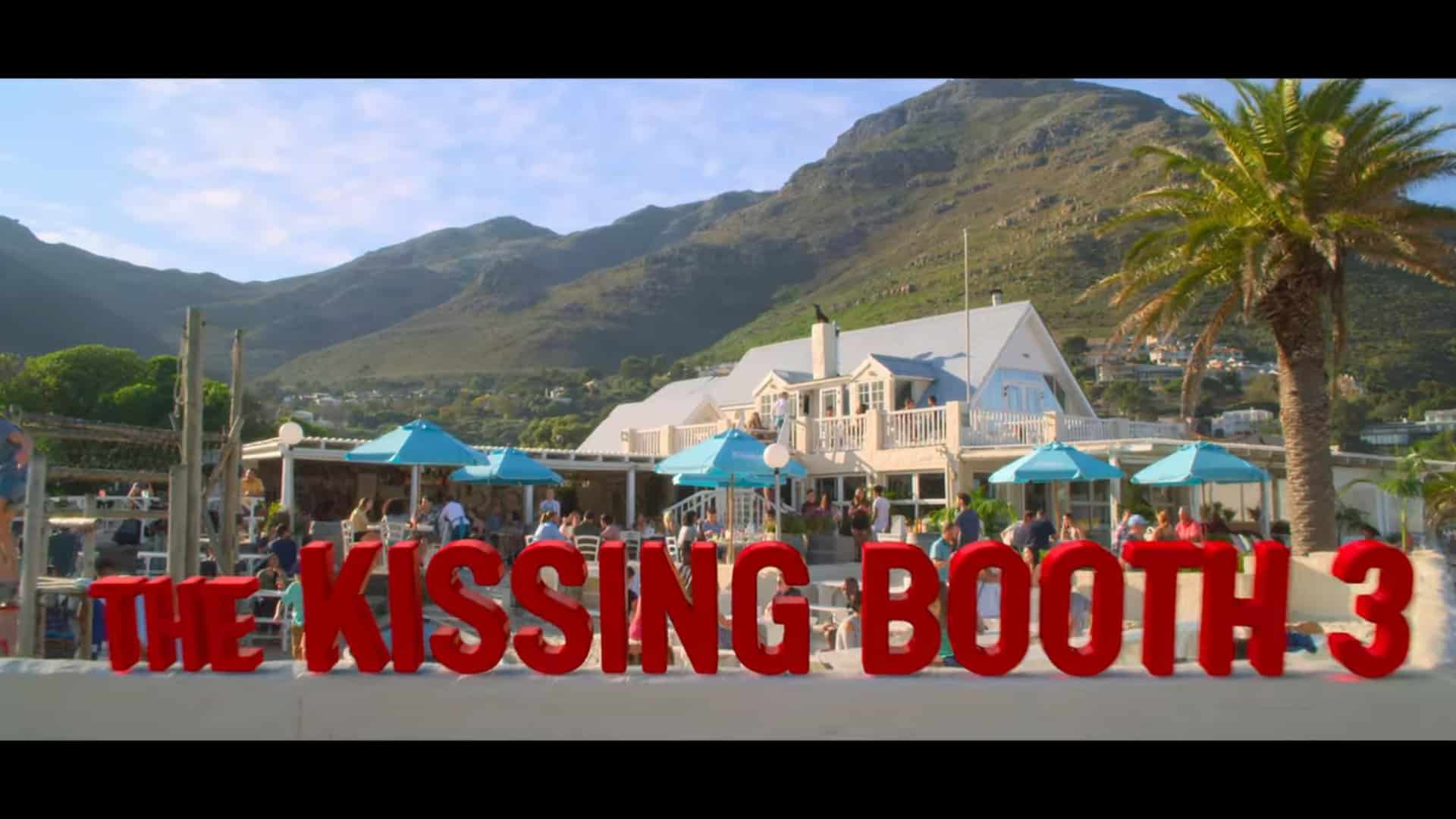 One of Netflix's most identifiable franchises has come to an end, and while some imperfections of past entries remain, fans will be satisfied by the conclusion.
---
Director(s)
Vince Marcello
Screenplay By
Vince Marcello, Jay Arnold
Where Can You Watch?
Netflix
Date Released
8/11/2021
Genre(s)
Comedy, Romance, Young Adult
Duration
1 Hour, 53 Minutes
Rating
TV-14
Noted Cast
Elle
Joey King
Lee
Joel Courtney
Noah
Jacob Elordi
Chloe
Maisie Richardson-Sellers
Rachel
Meganne Young
Mrs. Flynn
Molly Ringwald
Marco
Taylor Zakhar Perez
This content contains pertinent spoilers. Also, images and text may contain affiliate links, which, if a purchase is made, we'll earn money or products from the company.
Film Summary
The Kissing Booth 3 picks up where The Kissing Booth 2 left off with Elle having to decide between Berkeley and Harvard, which for Elle means choosing between Lee and Noah. Because of the immense guilt over her decision, she tries to make this a summer to remember with Lee, but in the process of trying to be a good girlfriend, a good best friend, getting a job, and seeing if she can be friends with Marcus, Elle's life blows up. But, you know what they say, sometimes your old life has to blow up in order to start a new one.
Things To Note | Question(s) Left Unanswered
Reason(s) for Film Rating: Cursing and underaged drinking
Review/ Commentary
---
Community Rating:
---
Highlights
Elle Thinking About Herself, In The Best And Worst Ways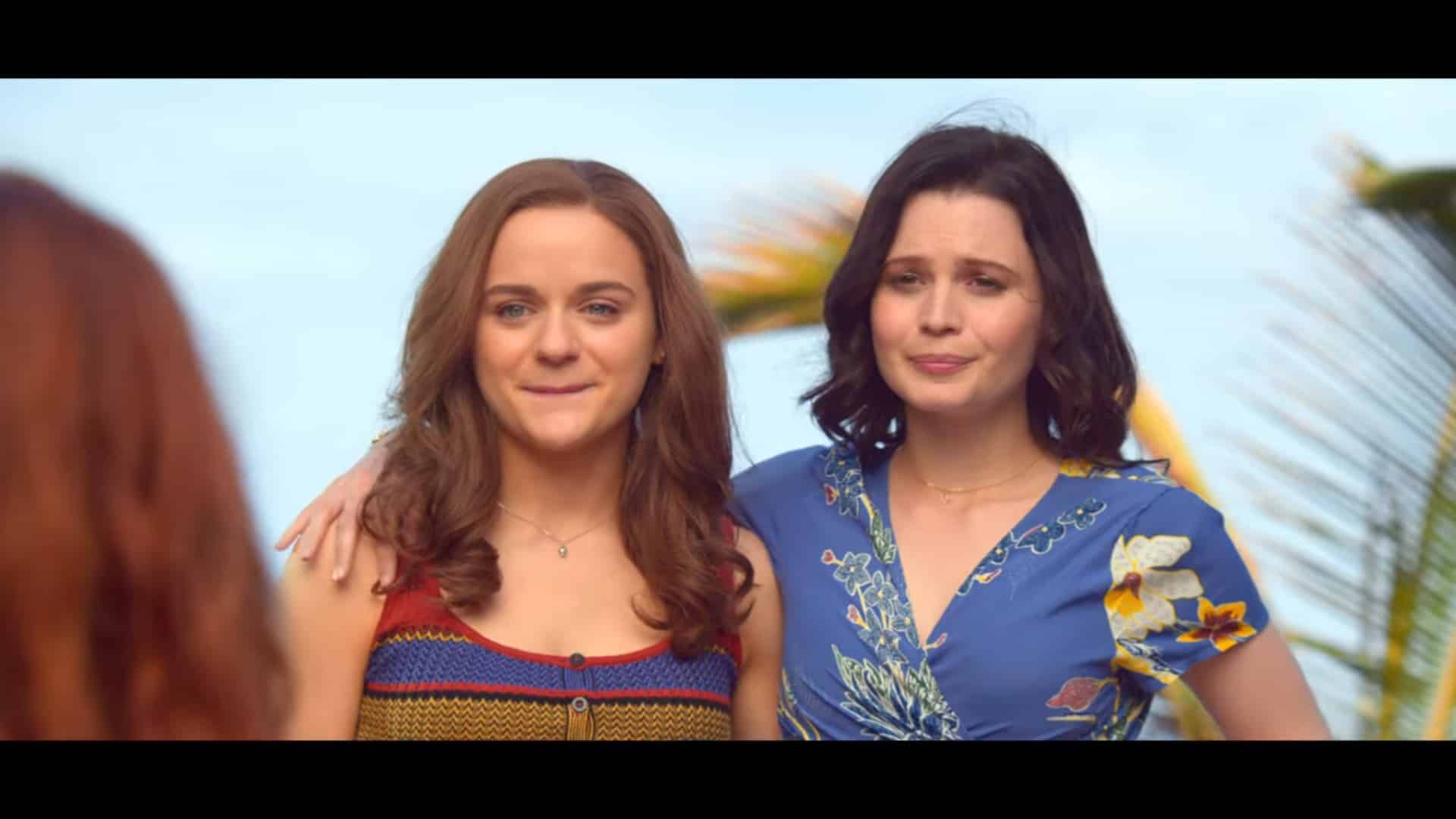 Since the first movie, it has been established that Elle may love Noah and Lee, but the way they return it was toxic. Both held a certain level of possessiveness over Elle, to the point Noah would get violent, and Lee would manipulate Elle by guilt-tripping her. In a way, nothing changes in the third movie, besides Elle deciding to no longer stand for her boys acting this way.
In this film, Elle finally decides it isn't about appeasing the two brothers but making herself happy. Watching this, after her dealing with all their drama, presents the kind of growth you like to see. Heck, it even makes you recognize the changes the industry is under as bad behavior from males isn't rewarded. This isn't to say Elle cuts the boys off but at least advocates for a change in their dynamic that is long overdue.
But we should note, while she does start thinking and advocating for herself, it isn't just with the boys but when it comes to her dad dating again too. This leads to him telling her off when she gets overtly rude to his new girlfriend, just because she doesn't want someone remotely doing what her mom formerly did.
It'll Make You Cry
The Kissing Booth 3 doesn't contain an ellipsis – it is the end. Writers Marcello and Arnold make that clear, and in one scene, when you see the younger versions of Elle say goodbye to the younger versions of Lee, it is like all their memories are leaving with the person who was half of them. And for those who ever lost a best friend or your group due to distance, the moment will leave you in tears.
On The Fence
Chloe and Rachel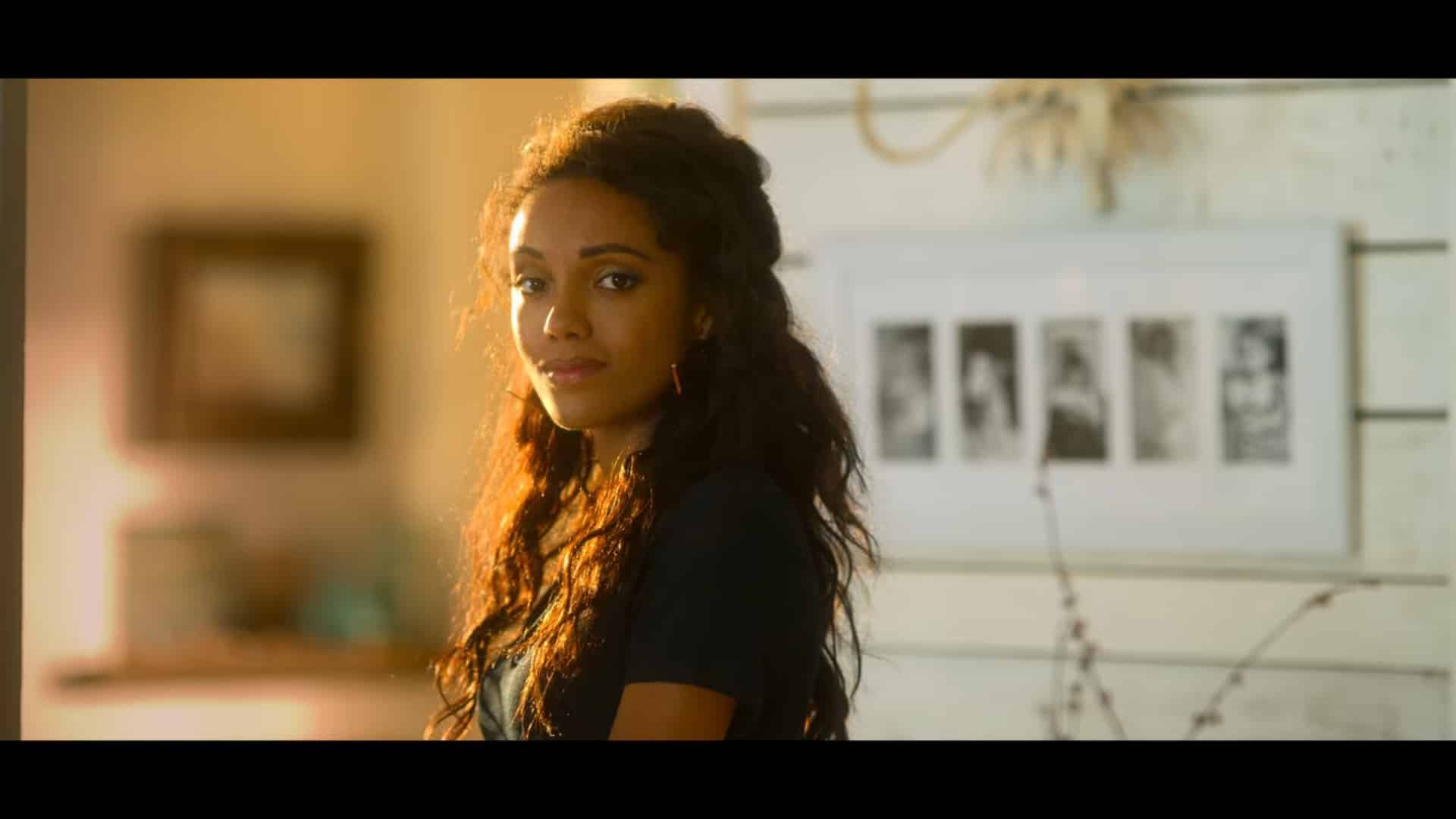 On the one hand, you may want to praise Chloe for having some semblance of a storyline outside of Noah due to her parents divorcing. Yet, on the other hand, it isn't like she is given a full life outside of Noah. Then, with Rachel, she is pretty much Lee's girlfriend, point blank – period. One who, yes, we do learn where she plans to go to school, but it's a blink, and you miss it kind of moment.
Thus making it seem nearly all of the girls and women in the film are ruled by what the men in their lives feel, want, or need, with Elle not breaking away until the end, and Mrs. Flynn, who is not heavily featured, being one of the few consistent women with an independent arc.
The Relationships Feel More Routine Than They Do Romantic
Perhaps it is more real to not have butterfly-inducing relationships? That baggage from more than a decade of knowing each other means limited pizzazz? It's not something you often see in teen or young adult romances, but maybe it should?
But, that feeling gets ruined by Marco, who returns and continues to seem like a good partner for Elle. Yet, familiarity seems to win over someone who is new, exciting, and perhaps a little more stable. At least, until they give Marco some of Noah's negative traits, so you are less likely to ship Elle with him. Which seemed like a cheap and petty move.
Overall
Rating: Positive (Worth Seeing)
If you are a fan of this franchise, this is the kind of finale you want from trilogies you have committed to. It gives a definitive goodbye, has familiar faces pop in, and even gives an epilogue, so you get an idea of where everyone went and is going. Hence the positive label and a hope they don't try to ruin the franchise with a spin-off or continuation.
[ninja_tables id="46802″]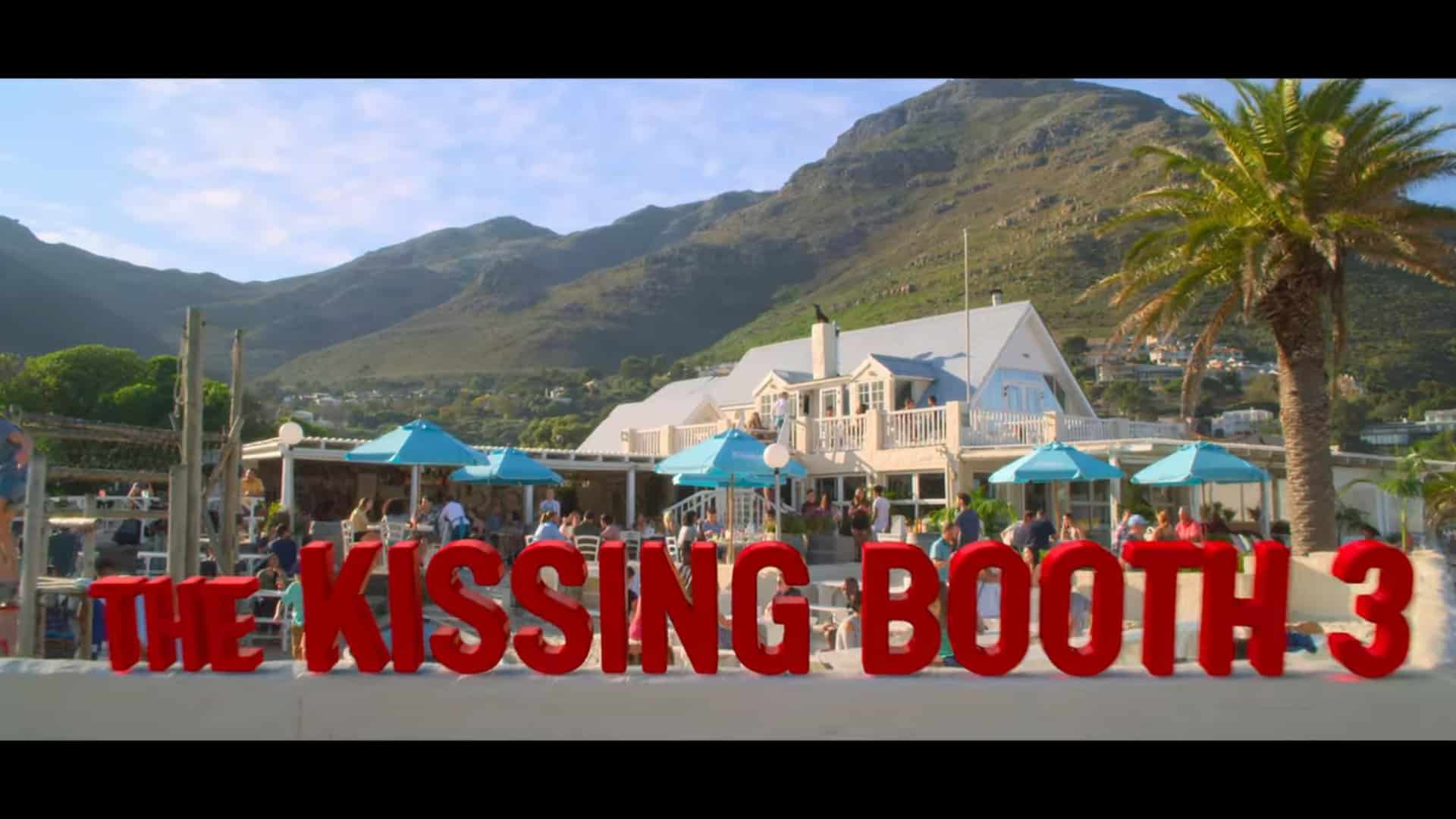 The Kissing Booth 3 – Review/Summary (with Spoilers)
Who Is This For?
Fans of The Kissing Booth or those who like cheesy romantic comedies that veer towards a dramatic edge at times.
Highlights
Elle Thinking About Herself, In The Best And Worst Ways
It'll Make You Cry
Disputable
Chloe and Rachel
The Relationships Feel More Routine Than They Do Romantic
---
Follow, Like, and Subscribe
Community Rating: 0.00% (0) - No Community Ratings Submitted (Add Yours Below)