If you ever wondered what a woman may think when dating a man, both the positive and negative, "Cat Person" is here to illuminate you.
Director(s)
Susanna Fogel
Screenplay By
Michelle Ashford
Based On
A Short Story By Kristen Roupenian
Date Released (Film Festival – Sundance Film Festival 2023)
1/24/2023
Genre(s)
Drama, Horror, Romance, Young Adult
Duration
1 Hour and 58 Minutes
Content Rating
Not Rated
Noted Cast
Margot
Emilia Jones
Taylor
Geraldine Viswanathan
Robert
Nicholas Braun
This content contains pertinent spoilers. Also, images and text in this post may contain affiliate links which, if a purchase is made from those sites, we may earn money or products from the company.
Film Summary
Margot is a sophomore in college who, as much focused on her studies, also desires a social life. Not one like her best friend Taylor, which is mainly in online discussions, but real-life interactions, which include dating. Enter Robert, a guy 13 years Margot's senior, who she meets at her job at a local movie theater, and she decides to give her number. From that point, we watch the highs and lows of Margot dating Robert, but without a rom-com tone to it. Mainly because "Cat Person" decides to explore both Margot romanticizing Robert's eccentricities while recognizing the stuff she is downplaying could be a red flag. The kind that, with Margot ignoring the worst-case scenario, could cost her life.
Things To Note
Why Is "Cat Person" Rated Not Rated
Dialog: Cursing throughout, but not gratuitously
Violence: Towards the end of the movie
Sexual Content: Sex scenes with no nudity, Imagined rape scene
Miscellaneous: Drinking
Character Descriptions
Please Note: This character guide is not an exhaustive list of every cast member, and character descriptions may contain what can be considered spoilers.
Margot
20-year-old Margot is a sophomore in college from an upper-class family who spends her days in class, at work at a local movie theater, assisting one of her professors, or hanging out with her best friend, Taylor.
You May Also Know The Actor From Being: Kinsey Locke in "Locke & Key," Ruby Rossi in "CODA," and Reality Winner in the upcoming "Winner."
Taylor
Taylor, known by her online persona "BitchPerfect," isn't that social. When she and Margot are invited to places, she is the first one who wants to leave, and because of her beliefs, which lean towards being a toxic feminist, when it comes to the subject of men, even outside dating, she is very caustic.
You May Also Know The Actor From Being: An unknown role in an upcoming Ethan Coen project, various characters in "Miracle Workers," and Rita in "7 Days."
Robert
Robert is a 33-year-old nurse who is a huge Harrison Ford fan and just the era of macho, old-school action heroes in general, but doesn't fit the persona of those he idolizes.
You May Also Know The Actor From Being: Greg Hirsch in "Succession," Derrek in "Zola," and Cameron Jones in the "10 Things I Hate About You" series.
Review
---
Community Rating:
---
Our Rating: Positive (Worth Seeing)
Notable Performances or Moments
Anytime You See Margot Run Through The Worse Case Scenario Or Reflects On How She Truly Feels – Without The Rose Colored Glasses
Margaret Atwood's quote, "Men are afraid that women will laugh at them. Women are afraid that men will kill them," is what begins the film, and as you see Margot go back and forth between hoping for the best and prepping for the worst, you are reminded why dating is a such a frightening thing. Each time Margot goes out with Robert, there is a mix of excitement for what can be while her mind races to prepare for her to be killed, raped, or other scenarios of her wildest nightmares.
And it is in watching them you begin to realize how creepy the most subtle thing can be and how easily it could go left. I mean, as shown in "Cat Person," this person learns where you live, where you work, where you go to school, has your phone number, and learns your schedule. This is all just within the talking stage before you even feel compelled to say you love them. Yet, the continuation of the human race relies not only on him being a good guy but, if he isn't, you having the intuition and survival skills to escape alive.
So in watching Margot try to give Robert grace through various assumptions, you see how many women likely justify having a lackluster partner. Especially if he is tall, has something going for him, and has potential. Mind you, on the flip side, as much as he has the potential to be better, he could be worst, but as we see with Margot, you can't let one bad experience, or guy, stop you from getting what you want. Even with knowing the worst-case scenario.
Highlights
Taylor Grows On You & Helps You See The Other Extreme
It's very easy to not like Taylor when "Cat Person" begins. It seems she is possessive of Margot and wants her to potentially be as fearful, alone, and miserable as her as she is. Especially regarding men, based on how she puts down Robert – which she does get called out for.
Yet, as Robert starts to say and do all the things which doesn't make Taylor a toxic feminist but the canary in the coal mine, you learn to appreciate her. She becomes the person who tries to get Margot to take off her rose-colored glasses and see Robert for who he is. And while she may never fully leave her mantras behind, at the very least, you are given more than enough to understand why she holds onto them for more than to justify why it is better to be single. It's because there are men like Robert out there who make it too dangerous to date due to their insecurities and entitlement.
Understanding How There Is The Desire To Give Grace And Understanding, But Then Things Go Left And Become Threatening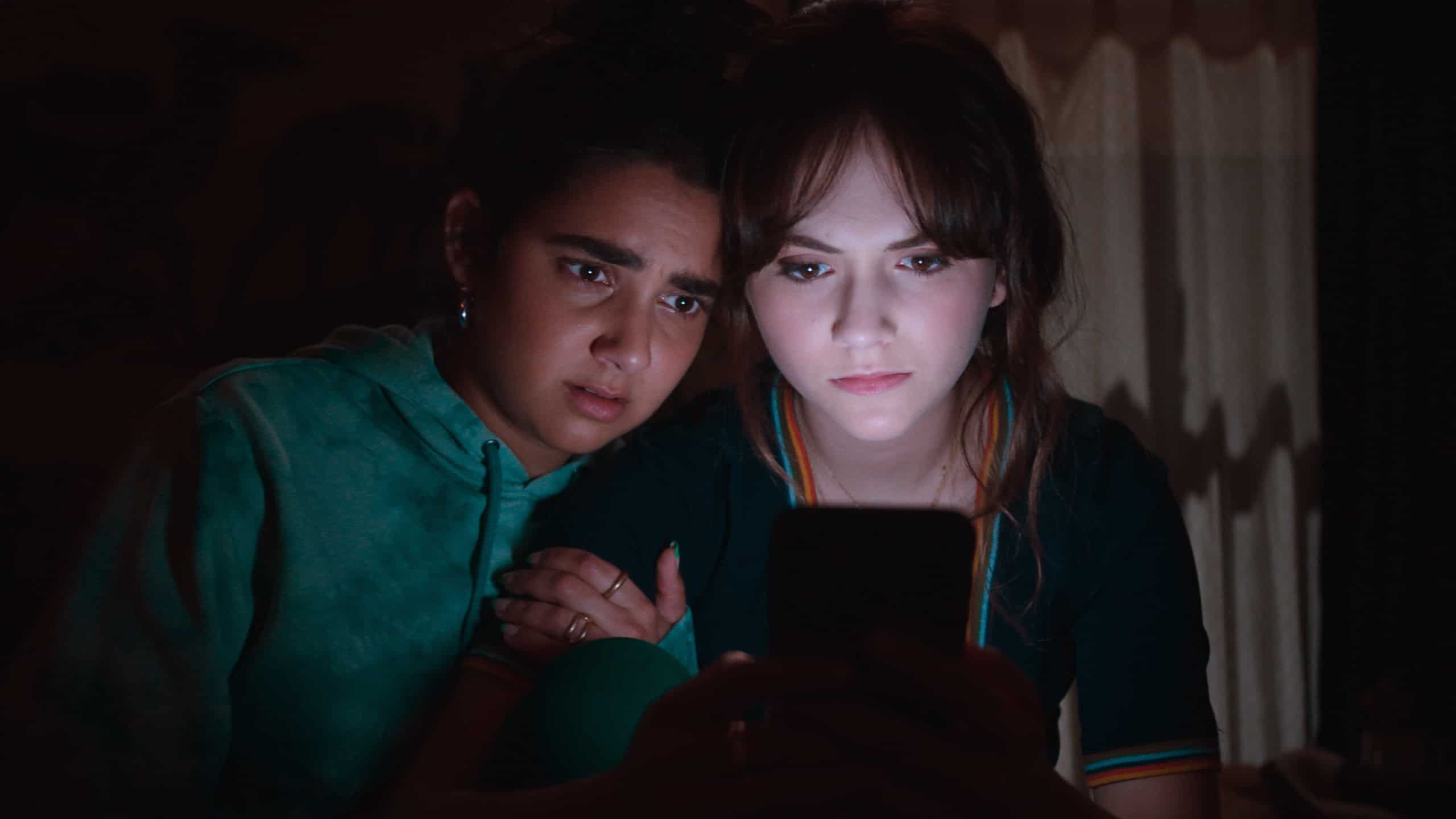 When it comes to Robert, he is the epitome of "You were doing so well, but you just kept talking." For when he expresses himself, there are times when you want to give him grace and understanding, and you can see why Margot is willing to ignore potential red flags. But then he makes the kind of jokes which show his insecurities, his lack of empathy, and just how weird he is. Which leads you to wonder, how thick do those rose-colored lenses have to be, paired with selective hearing, to let what men say, in general, slide?
Low Points
It Gets So Dramatic In The End
"Cat Person" ends theatrically. I'd submit it even takes away from what writer Michelle Ashford built throughout the movie regarding how much miscommunication, assumptions, and lack of communication are the root of issues between the sexes. For, up until the ending, you get it. Robert not communicating about his lack of experience, insecurities, and maybe even his age messed with what could have been.
But, at the same time, Margot not revealing she was losing interest, didn't want to have sex with him, he wasn't a good kisser and more prolonged things to the point Robert could get emotionally invested. And yes, holding Margot accountable for Robert's feelings is unfair and ridiculous, especially since she has to worry about being physically hurt vs. him just being emotionally. However, you get a sense that the idea is there needs to be a balance between being upfront with someone and not cruel about it. For as much as it is acknowledged Robert is capable of great violence, all that he could do has been something you conjured in your head, and you knowing the potential of him becoming a monster, shouldn't disregard him still very much being human.
Which is why the ending feels unnecessary as it is. In some ways, you could submit "Cat Person" ends things with a major bang and shows how the human race continues to procreate, despite all the ways things could go wrong. But when you consider the situation Margot triggers, in which she creates a self-fulfilling prophecy? It will make you wonder the reasoning behind having things go so far? Even if the idea could be that maybe Margot is a bit more capable of being the monster than Robert ever was.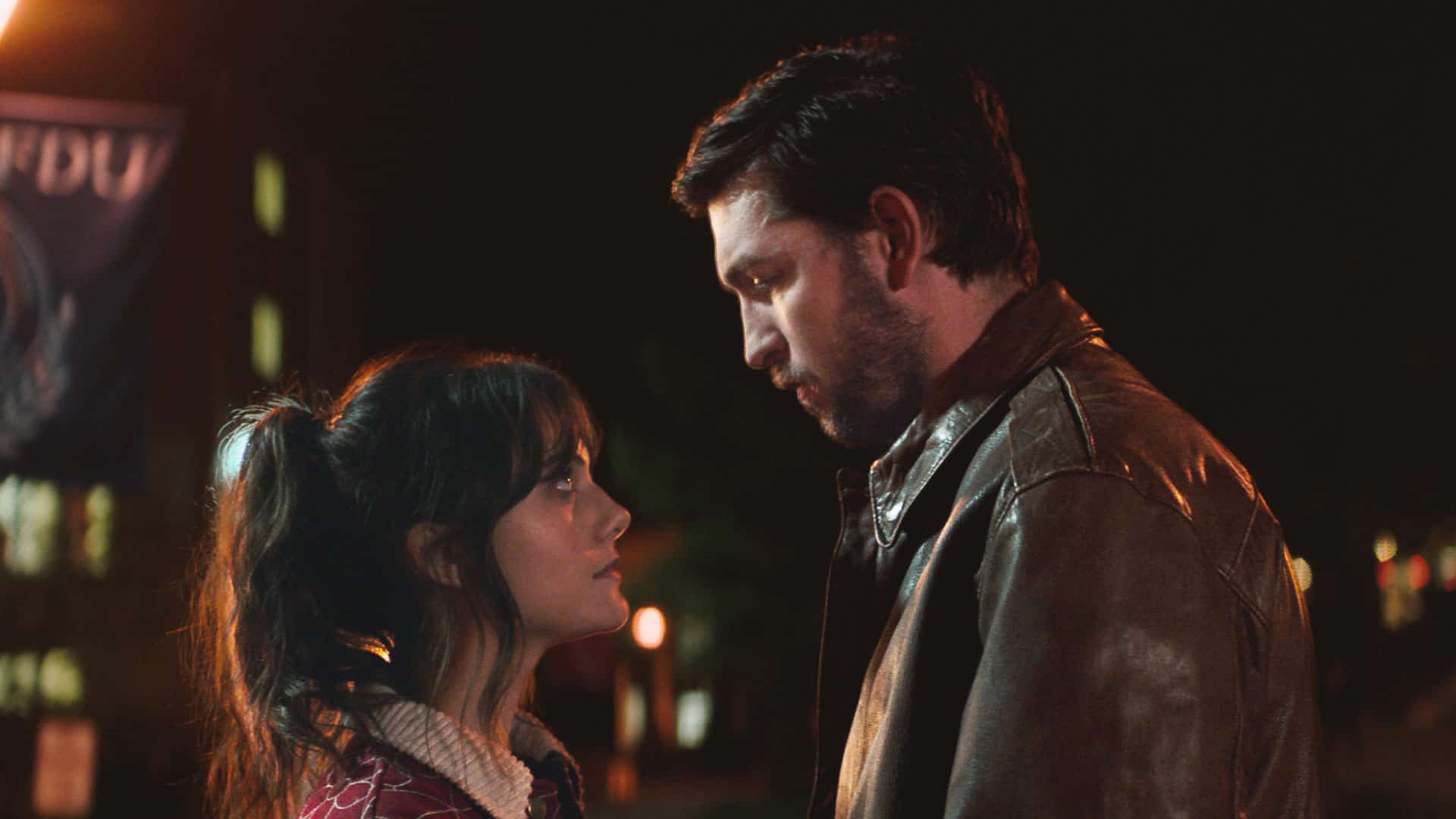 Cat Person (2023) – Review and Summary
Overall
"Cat Person" ends up mirroring its male lead Robert by doing so well until it doesn't realize it should just stop while it is ahead.
Highlights
Anytime You See Margot Run Through The Worse Case Scenario Or Reflects On How She Truly Feels – Without The Rose Colored Glasses
Taylor Grows On You & Helps You See The Other Extreme
Understanding How There Is The Desire To Give Grace And Understanding, But Then Things Go Left And Become Threatening
Disputable
It Gets So Dramatic In The End