In depicting the awkwardness of coming out and exploring in your 30s, in this generation, Am I Ok? brings you a coming-out story far different than what we're usually given.
---
Director(s)
Tig Notaro, Stephanie Allynne
Screenplay By
Lauren Pomerantz
Date Released
1/24/2022
Where To Watch
Film Festival (Sundance Film Festival)
Genre(s)
Comedy, Romance, Young Adult, LGBT
Duration
86 Minutes
Content Rating
Not Rated
Noted Cast
Lucy
Dakota Johnson
Jane
Sonoya Mizuno
Danny
Jermaine Fowler
Brittany
Kiersey Clemons
Kat
Molly Gordon
Film Summary
At 32, Lucy hasn't really enjoyed sex with men, and dating has never really been her thing. So upon the reveal her best friend since high school, Jane, kissed a girl, so comes conversations about maybe Lucy being bi or even a lesbian and Jane's quest to help her best friend find out – especially since Jane is about to take a new job in London, far from Lucy.
Cast & Character Guide
Please Note: This is not an exhaustive list of every cast member.
Lucy
A 32-year-old artist who just doodles at this point, Lucy has put her life on pause as she figures some things out. But between her co-worker, Brittany, coming onto her, her best friend, Jane, leaving for London, and so many other stimuli, she realizes it is time to get back to what she loves.
Jane
After immigrating to the United States at 16 from London, Jane befriended Lucy, and they have been close ever since. However, the introvert/extrovert dynamic they have is starting to wear on their relationship, especially as Jane preps to leave and wants to make sure her friend's life doesn't become stagnant in her absence.
Danny
Danny is Jane's long-term boyfriend, who is a writer, and occasionally says misogynistic things.
Brittany
Brittany is a masseuse at Lucy's job who is very touchy-feely and leads Jane to think she can potentially be Lucy's first lesbian experience.
Kat
Kat is Jane's co-worker who is very social media-obsessed, and on top of being a bit weird, she is also someone Lucy doesn't like.
Other Noteworthy Information
Reason(s) for Film Rating: Sexually suggestive language and situations,
Review
Highlights
Dakota Johnson's Chemistry With Her Co-Stars
One of the benefits of watching an actor who generally plays themselves, but with a different background, is that it makes it so if there is chemistry, it feels genuine. Such is the case with Johnson, whose bond with Mizuno and Clemens characters seems sweet, appealing, and appropriate given the situation we're introduced to.
Jane really does come off like she has been Lucy's friend since high school, and they are going through something since Jane is no longer going to be there to push Lucy out of her comfort zone. When it comes to Brittany and Lucy, you get that sense of being curious, experimental, and longing for being touched and reciprocation as you venture into the unknown with another human being.
Coming Out Past Your Twenties
It has become accepted and expected for the twenties to be a tumultuous period of unlearning and re-education as your officially become an adult. This is when you learn how the world really is outside of what was taught by your various schools and what your parents tried to indoctrinate you with. Also, that personality you formed gets tested in real-world situations like at work, in dating, and in trying to maintain long-term friendships.
This is why you can understand Lucy's fears as a 32-year-old just realizing she might be gay. At this point, she is at that age where she should know better and have some skills, yet she is a baby gay in an adult woman's body. She doesn't know what she likes, what she is good at, and even if she is gay or potentially asexual.
Add on that, increasingly, the whole concept of coming out feels dated and annoying to present? Especially since it's a private realization for some, not something they see as a huge part of their identity, and you get it. Lucy helps you see that, while it is wonderful to know yourself and explore different facets of what it means to be same-gender-loving, it doesn't mean being "different" should be a big deal – even though you know the world will see it as such.
It Doesn't Overstay It's Welcome
At 86 minutes, it gets in, introduces everyone and their relationships, addresses everyone's individual problem, explores their obstacles, gives us resolutions, including some without happy endings, and gets out. Am I OK? doesn't have any bloat whatsoever. It's a rare thing to say as, somehow, 2+ hour movies have become increasingly normalized, and 90 minutes treated like shorts, but thankfully, Am I OK recognizes its premise doesn't need extended time. It just needed to get its point across.
Danny and Jane's Relationship
The beauty of Danny and Jane's relationship is that we're allowed to see them beyond when Lucy is around. We get to see Danny celebrate Jane's birthday, console his girlfriend when Jane and Lucy aren't getting along, and get the kind of relationship that could easily be the film's focus.
On The Fence
What Kat Brings to The Film
Kat is straight-up comic relief, potentially in the worst way. She's random, weird, and seems to be the kind of character written into a movie out of fear the lead characters and their story might be too dull for an audience. So, to liven things up, they throw in someone who goes beyond eccentric and taps that border that would venture towards annoying as they mention hammock retreats and their incessant need to post moments on social media.
Overall
Our Rating: Positive (Worth Seeing)
Am I OK taps into the idea that, just because it is 2022, it doesn't mean coming out is as easy as people think it is, even if you live in a liberal area with support. It is still a very difficult personal journey, not just due to the decision you make yourself to explore new feelings, but deal with the perceptions that come with it. Add in Lucy doing so in her 30s and missing what some may see as her prime time to experiment and get some things down pact, and you get a film that speaks to the late bloomers who often are made to feel weird for not knowing their sexuality when they were 9.
Movie Directory
On The Radar
---
Ratings
---
Special Categories/ Tags
---
Affiliate Link(s)
Links contain affiliate links which, If you make a purchase, we'll earn a commission from the company.
New Movie Releases
- Amazon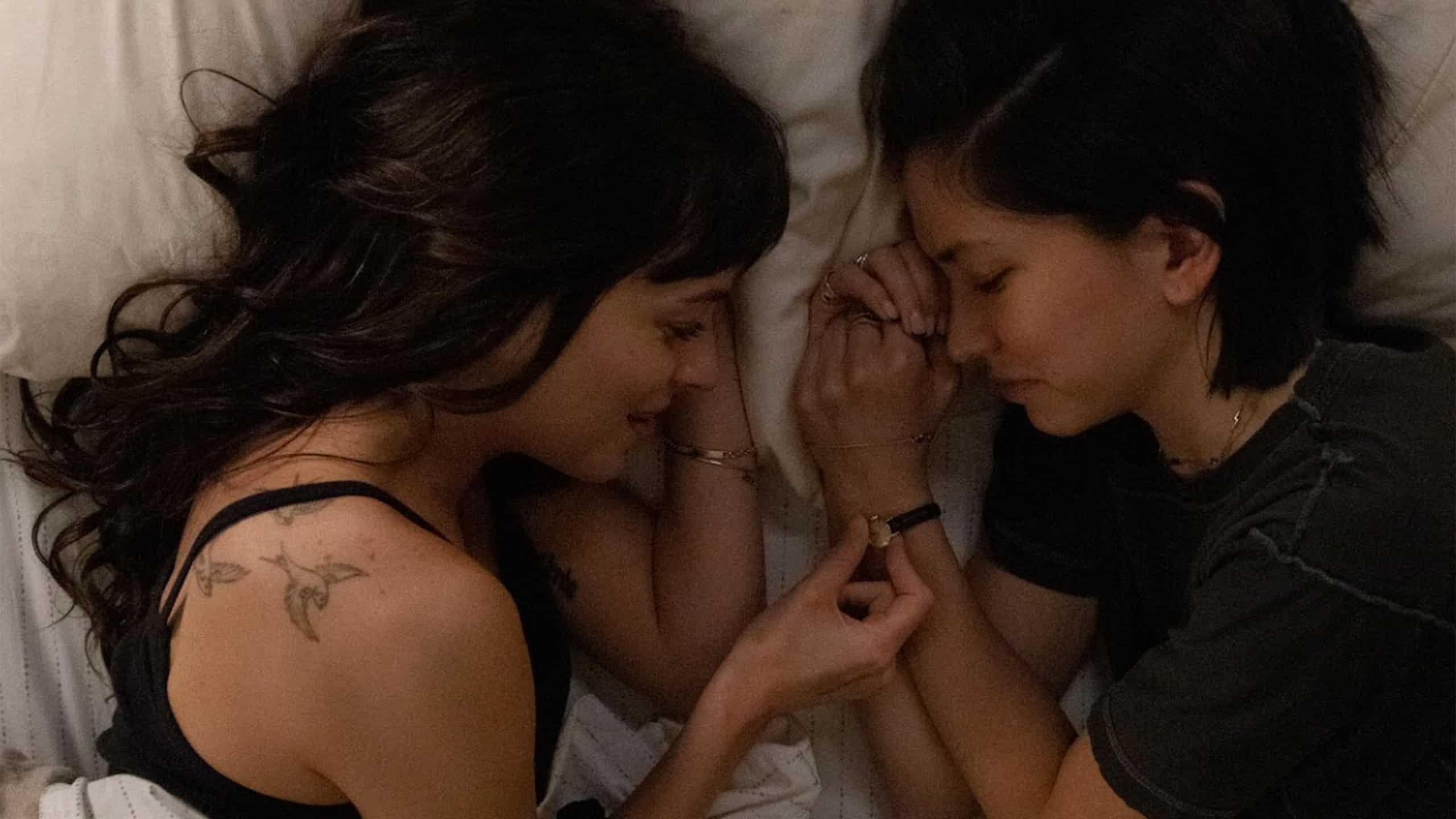 Am I OK? (2022) – Review/ Summary (with Spoilers)
Overall
Those who want to know it is okay to discover what you like, or who you like, beyond your 20s. Especially when 9-year-olds come out and don't rescind their position.
Highlights
Dakota Johnson's Chemistry With Her Co-Stars
Coming Out Past Your Twenties
It Doesn't Overstay It's Welcome
Danny and Jane's Relationship
Disputable
What Kat Brings to The Film