Grey House (2023) – Play Review
Strange, startlingly, but never horrifying, "The Grey House" may have some kinks to work out, but it is a welcome change for premiering shows on Broadway.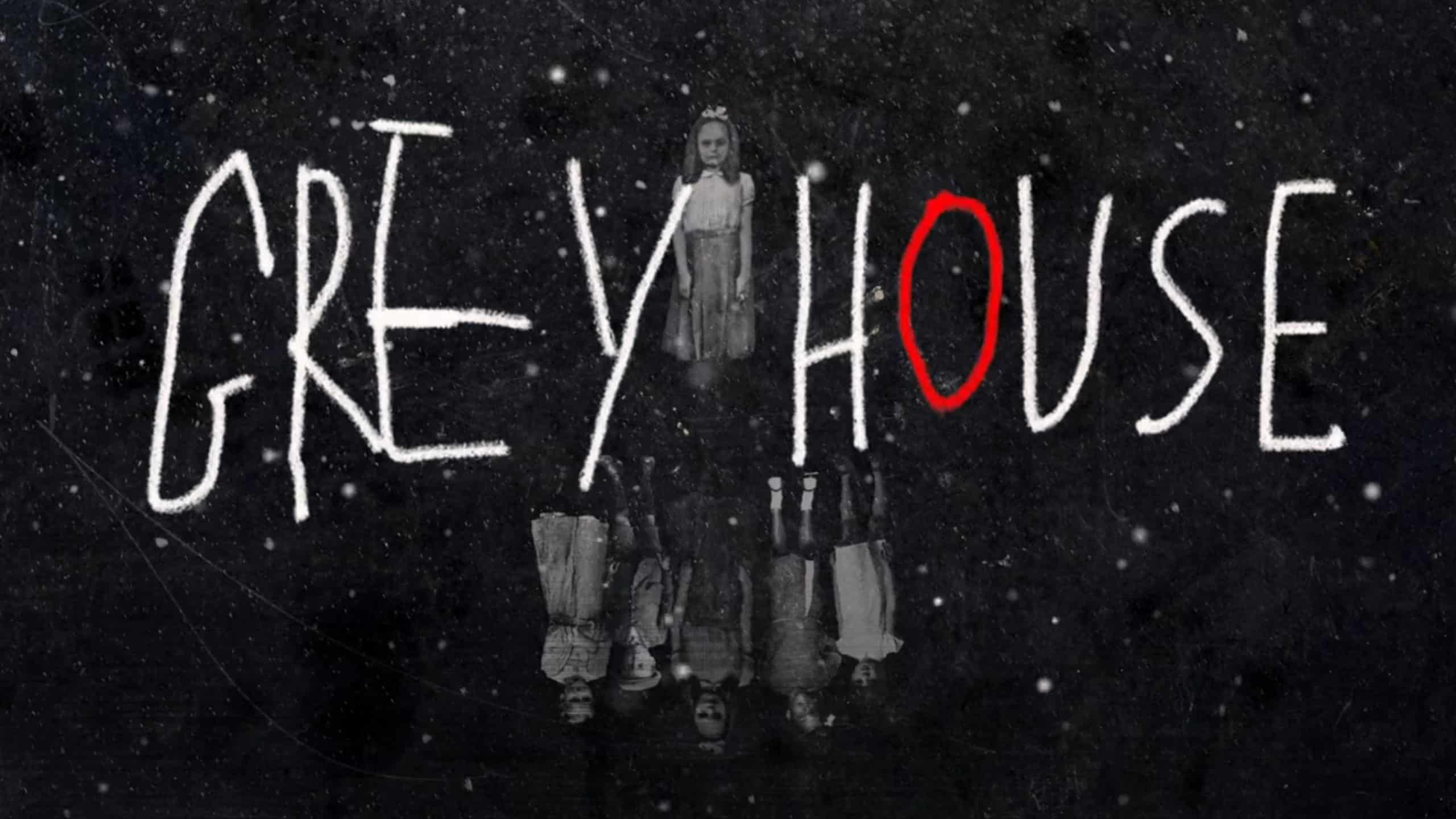 Strange, startlingly, but never horrifying, "The Grey House" may have some kinks to work out, but it is a welcome change for premiering shows on Broadway.
Director(s)
Joe Mantello
Writer(s)
Levi Holloway
Organizer(s)
Tom Kirdahy, Robert Ahrens
Attendance Type
Offline – In Person
Event Status
On Schedule
Venue or Network (Lyceum Theatre)
149 West 45th Street, New York, NY, USA
Performance Date
April 29, 2023
First Performance At This Venue
April 29, 2023
Opening Night Performance
May 30, 2023
Last Performance At This Venue
September 3, 2023
Language
English, American Sign Language
Venue URL
https://shubert.nyc/theatres/lyceum/
Tickets Starting At
$49.00
Genre(s)
Play, Comedy, Horror, Mystery
Duration
100 Minutes With No Intermission
Noted Performers
The Ancient
Cyndi Coyne
Raleigh
Laurie Metcalf
Squirrel
Colby Kipnes
A1656
Alyssa Emily Marvin
Bernie
Millicent Simmonds
Marlow
Sophia Anne Caruso
Henry
Paul Sparks
Max
Tatiana Maslany
Mister Man (The Boy)
Eamon Patrick O'Connell
Summary
Max and Henry, in 1977, get into a car accident while on the way to Max's dad's house. Max is shaken up, but Henry's ankle is broken, and there isn't a town for miles. Luckily they find shelter in a isolated cabin with four girls, Marlow, Bernie, A1656, and Squirrel. There is also a boy, Mister Man, whose name changes as Marlow, the leader, sees fit.
It should be known, though, while Marlow seems to run things, Raleigh is called mother, or treated like a mother, by everyone. However, between "Show and Hell" and the other oddities of the house, it increasingly is clear that while Raleigh does the cooking and cleaning, it is Marlow, and perhaps the house in extension, in charge. Which with a blizzard raging outside, this means Max and Henry have to learn to adapt to their hosts if they want to survive.
Things To Note
Dialog: Cursing Throughout, And Stories Dealing With Children Being Killed Or Molested
Violence: Violence Against Animals And Light Gore (Pulling Out Entrails of An Animal and depiction of a human wound)
Sexual Content: Implied Nudity
Miscellaneous: Smoking, Drinking, And Vomiting
Character Descriptions
Please Note: This character guide is not an exhaustive list of every cast member, and character descriptions may contain what can be considered spoilers.
Max
Alongside Max being Henry's wife, she was the driver and cause of the accident as they were going to her father's house to clean it up before selling it.
You May Also Know The Actor From Being: Jennifer Walters/ She-Hulk in "She-Hulk: Attorney at Law," Various Characters in "Orphan Black," an unknown character in "Green Bank" and Vera Orlov in "Invitation to a Bonfire."
Henry
Henry is Max's husband who finds himself surrounded by kids who act like they haven't seen a man in ages.
You May Also Know The Actor From Being: John Breem in "Physical," Thomas Yates in "House of Cards," and Howard in "Sweetbitter."
Marlow
Marlow is the leader of the children, who has a complicated relationship with her name and a voluntary hard time calling people by their given name.
You May Also Know The Actor From Being: Sophie in "The School for Good and Evil," Lydia in "Beetlejuice," and Brigitta in "The Sound of Music Live!"
Bernie
Bernie is the deaf sister who, because Max's own sister was deaf, she has some communication with. However, there is something to Bernie that makes it seem her hand and arm movements may not be for communicating with the living exclusively.
You May Also Know The Actor From Being: Regan Abbott in the "A Quiet Place" franchise, an unknown role in "Ballerina Overdrive," and Libby in "Andi Mack."
A1656
Sweet as can be, yet as mischievous as the others, A1656 is smack dab in the middle of her teens and has as sad of a backstory as any of her sisters.
You May Also Know The Actor From Being: Cathy in "Trevor: The Musical"
Mister Man
Quiet, usually either playing by himself or attached to an adult, Mister Man might be the only boy in the house but isn't pushed to be the man of the house.
You May Also Know The Actor From Being: An unknown role in "Mother's Instinct."
Squirrel
Squirrel is an odd one. At 8 years old and having grown up in the mountains, while she can talk, do tasks, and even enjoys human interaction, she can sometimes come off as feral. Partly for her own amusement, other times as an act of rebellion.
Raleigh
The woman known as "Mom" is Raleigh, though it increasingly becomes clear that she likely is more a maternal figure than the girls' biological mom.
You May Also Know The Actor From Being: B in "Three Tall Women," Nora Helmer in "A Doll's House," Jackie Harris in "The Conners" and "Roseanne," Marion McPherson in "Lady Bird," and Laurie Freeman in "Norm."
The Ancient
Not much, if anything, is said about "The Ancient." They are simply a being who moves about the house, haunts some of Henry's dreams, and is a mostly silent figure.
Review
---
Community Rating:
---
Our Rating: Positive (See Live)
Highlights
Marlow
While Raleigh can be comical, and Squirrel brings a certain level of "What the f***?" to "Grey House," Marlow brings it all together. She is the one who begins to pick apart the idea that the house is a normal home. She is the one who initiates "Show or Hell" and forces Max to be honest in ways no stranger would ever be with a boundary-pushing teenage girl, and pretty much everything everyone delivers as a specialized talent, Marlow does as one.
To note, she isn't just a provocateur. Like any teenager, especially introduced to new stimuli, especially in the form of a person who can threaten their position, she just wants the path to getting comfortable to be as quick as possible. So every button pushed, every forced confession, is about knowing who you are without having to learn after getting comfortable. For life has been hard enough to add additional surprises.
The Horror Element
"Grey House" isn't like most American horror productions. Yes, there are a handful of jump scares (maybe 2), there is imagery that can creep you out, the closer you are to the stage, and young girls who grew up isolated from civilization make the perfect eccentric and off-putting characters. However, it doesn't just rely on the basics.
In regards to the story, whether it be the occult elements or the various hints that something nefarious has happened and continues to go on, you remain engaged, leaning forward even, despite it doing little to help you see what's going on. Also, the set, with creaking doors, places for characters to disappear or suddenly appear, and it borderline being its own character, just without dialog, helps set an inviting tone for those who enjoy the horror genre that doesn't need to pursue grandeur moments.
But best of all are the characters. Some are self-aware, like Henry, about what they walked into, but let it be clear "Grey House" isn't paying homage or poking fun at any horror production in particular. It is original. And it is through Marlow as a ring leader, Raleigh as a tired old woman, who has mostly given up a sense of authority and mainly vents, that you get laughter, eyebrow-raising moments, and then with the other girls? Be it Squirrel or this being known as "The Ancient," you get a certain creep factor.
And no one is limited to an assigned role. Bernie and A1656 may usually play sweet and innocent, but they also participate in haunting nursery rhymes and "Show and Hell," in which lies cause pain to people. Heck, even "Mister Man," as quiet and shy as he can come off, there is always a lurking potential of a dark side to him. So combine that with each given a backstory which makes them more than some spooky kids and their caretaker, you get what can be a satisfying horror tale – to some.
On The Fence
Despite Its Length, It Doesn't Give All The Details, And Some Of What It Gives Will Push You For Clarification
There are times throughout "Grey House" that mess with the pacing. Whether it is extended times of Raleigh cooking or the initially nonsensical dreams of Henry, you're left to assume this is all about setup, beyond what can be done when the lights suddenly go out throughout the play. So whether it is someone getting into position, swapping out the items in the ever-changing refrigerator, or getting to the basement or upstairs area, you get it in some ways. Heck, there might be times when, if you are sitting in the balcony, you may think these extended periods are meant for even the nose bleeds to get a jump scare.
Yet, as the play goes on, you may wish these times were truncated or better used, for there are times when it can seem you are lacking information or, worse, between your fellow theater patron, the sound system, or lack of annunciation, you miss something. For "Grey House" doesn't repeat either its hints or its vignette of what led to everyone ending up at that house.
Some are easy to catch onto, like A1656 and Bernie, because either their name or Bernie being deaf sticks out, so you can connect the dots when all is revealed. However, for others? You may know a story, but understanding who it connects to isn't made clear. Never mind, between "The Ancient" and what makes this house, somewhere up in the mountains, so special, is not dove into.
Now, if this was a horror movie or show, that wouldn't be so bad since you'd pay $20 and likely could rewatch to catch all you missed. However, with prices starting at $49.00, not including how much you paid to get there, the time it took, and the fact the only premium part of the experience is the performances, surely not the seating? To be left almost needing to ask someone did they catch something feels like a disservice. Especially since, while the Lyceum Theatre's ticket partner, Telecharge, may say tickets start at $49.00, yet you'd be hard-pressed to find any below $79.00. Which is far too much for a second viewing to pick up on whatever you may have missed and be left SOL.
[ninja_tables id="61104″]
Our Rating
---
Community Rating:
---
Marlow - 87%
The Horror Element - 83%
Despite Its Length, It Doesn't Give All The Details, And Some Of What It Gives Will Push You For Clarification - 74%
You have to applaud any play for taking chances, especially in the very expensive Broadway district, for having something that is a horror, without a musical element, is a risk. Luckily, for the most part, it pays off for "Grey House" and while it isn't perfect, some of its flaws strictly are about patrons luck of the draw regarding seating, and only a few, fixable issues, are about what the playwright and actors deliver.