Collected Quotes For The Month of October 2022
9-1-1 Episode 3 The devil wears a familiar face and tricks you with his lies. — Athena Dropouts Podcast "Cheating and Credit History are kinda the same. Past performance predicts future occurrences and the only way to gain that trust back is time." — Nick Viall Hope is something is something you want about future…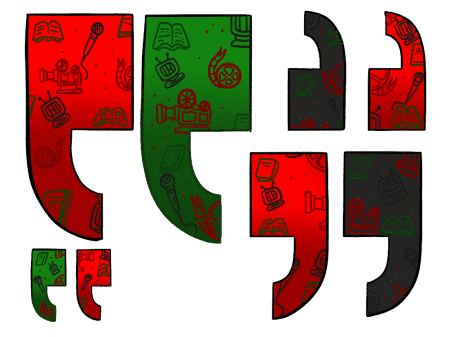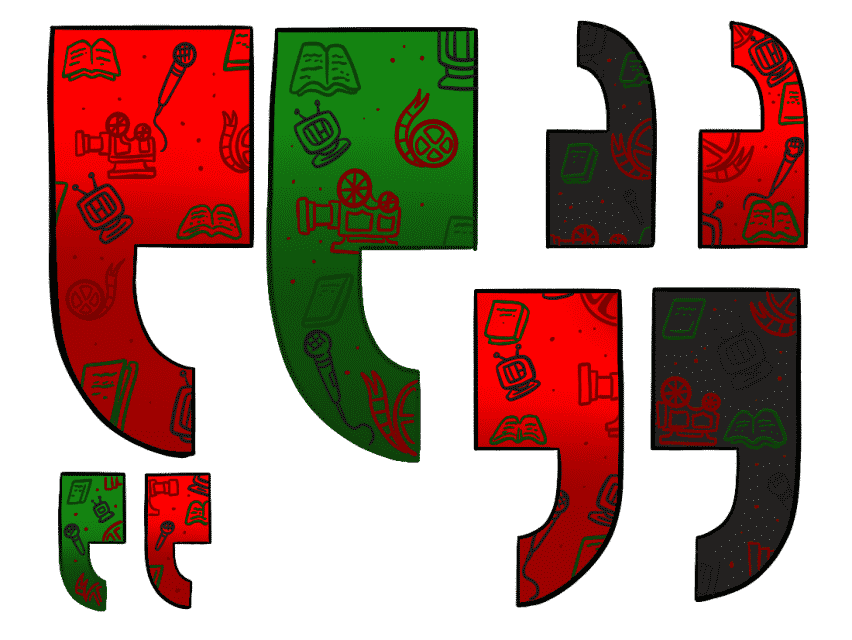 9-1-1
The devil wears a familiar face and tricks you with his lies.
— Athena
Dropouts Podcast
"Cheating and Credit History are kinda the same. Past performance predicts future occurrences and the only way to gain that trust back is time."
— Nick Viall
Hope is something is something you want about future things. Hope isn't something you want in a relationship.
— Nick Viall
[…] Hope is signaling an unfulfilled desire.
— Nick Viall
A lot more people have bandaids than weapons.
— Talking Our Break Up w/ Nick Viall – Dropouts #119
Cherish The Day
Don't you love it when someone can take something that's accessible to everybody and just complicate it, in the best way.
— Randy
I need the front to treat 'em right, the back to feed 'em right and together we're all gonna be all right.
— Sunday
"Can't fix nothing if we don't talk about it."
— Ellis
CNBC
"I work to make hope possible rather than despair convincing."
— Why U.S. Seas Are Underfished
Interview With The Vampire
I didn't want this. But I have a capacity for enduring.
— Lestat
We leave the damage so that we never forget the damage.
— Claudia
Better ugly than blind.
— Claudia
Reason is a set of leg irons.
— Lestat
Memory is a monster. We forget, it doesn't.
— Daniel
Hasan Minhaj: The King's Jester
Life gets very real when "don't Want" becomes "Can't have."
House of the Dragon
Hope is the fool's ally.
— Lord Corlys
We may not rule, but we may guide the men that do.
— Alicent
You desire not to be free, but to make a window in the wall of your prison.
— Rhaenys
There is no power but what the people allow you to take.
— Mysaria
Lucky Fish
I'd rather be selfish than miserable.
— Celine
Queen Sugar
Freedom looks different for each of us.
— Aunt Vi
We'll let the good times heal the bad times.
— Nova
You know, sometimes we get so caught up striving for our dreams that we forget we're living inside of them.
— Aunt Vi
[…] there's a difference between passion and purpose and posturing and pretending.
— Lorna
If you wanna grow, you have to tend to your roots on the ground.
— Rid
I'm not being generous, I'm being greedy.
— Nova
I've got the ascended on my side, now I just have to convince the living.
— Nova
Red Table Talk
It's almost like I had to give in to protect myself.
— Constance Wu
Tell Me Lies
You're only out of options because you've decided that you are.
— Diana
Don't come fishing for things if you don't want me to be honest.
— Charlie
The Breakfast Club
They used to throwing rocks, but they ain't used to getting hit.
— Roland Martin
The Equalizer
[…] if every woman going through tough times lost the right to parent, we'd all be orphans.
— Robyn
The Midnight Club
Startled isn't the same as scared.
— Spence
Reasonable Doubt
Melanin over money all day.
— Jax
[…] we choose what we believe and what we give energy to is up to us.
— Damon
Style Like U
My therapist said that, me being condescending is me not choosing violence.
— Amanda Seales
Yvonne Orji: A Whole Me
What got you to success, will not sustain you in it.
Either way we're gonna figure out if you have it or how much more further you have to go.
Is it that you're lazy or is your body just finally at rest.
[…] when you don't know that you're you, you let things slide that you shouldn't. You give away a lot more of your power than you should. And you let people create a version of you that's most comfortable for them at your expense.
---
Follow, Like, and Subscribe
Community Rating: 0.00% (0) - No Community Ratings Submitted (Add Yours Below)