The family is brought back together, thanks to time and Louis' persistence, but while Claudia doesn't recognize Lestat as her father, the similarities make it hard for them to co-exist.
Aired (AMC+)
10/30/2022
Episode Title
Like Angels Put In Hell By God
Director(s)
Levan Akin
Writer(s)
Coline Abert
Introduced This Episode
Young Daniel
Luke Brandon Field
Antoinette
Maura Grace Athari
This content contains pertinent spoilers. Also, images and text in this post may contain affiliate links which, if a purchase is made from those sites, we may earn money or products from the company.
Recap
Louis Healing From Lestat's Abuse – Louis, Claudia, Lestat
It is quite a thing to watch Claudia take on the role of caretaker. While physically 33, she is still seen as a child, and is relatively a baby in terms of being a vampire. After all, like Louis, she wasn't aware vampires could "float" or have "The Cloud Gift." But, Lestat holding secrets isn't new but expected. As is his feigned attempts to call, drop off presents, whatever it takes to at least win back Louis. Claudia? That is a much harder task as she is stubborn and has an undying loyalty to Louis as her father, even if he isn't her maker.
Lestat Being Told What's Required To Come Home & Claudia's Last Stand – Claudia, Antoinette, Lestat, Louis
But, after 6 or so years, Lestat is let back into the fold with some rules put in place. Some are simple, like not lying, but others are a bit more complex, like Louis having to feed on people or the death of Antoinette. Which, originally, Lestat agrees, but ultimately he just removes one of Antoinette's fingers and makes it appear she is dead. The truth is, Lestat can't do without her at this point.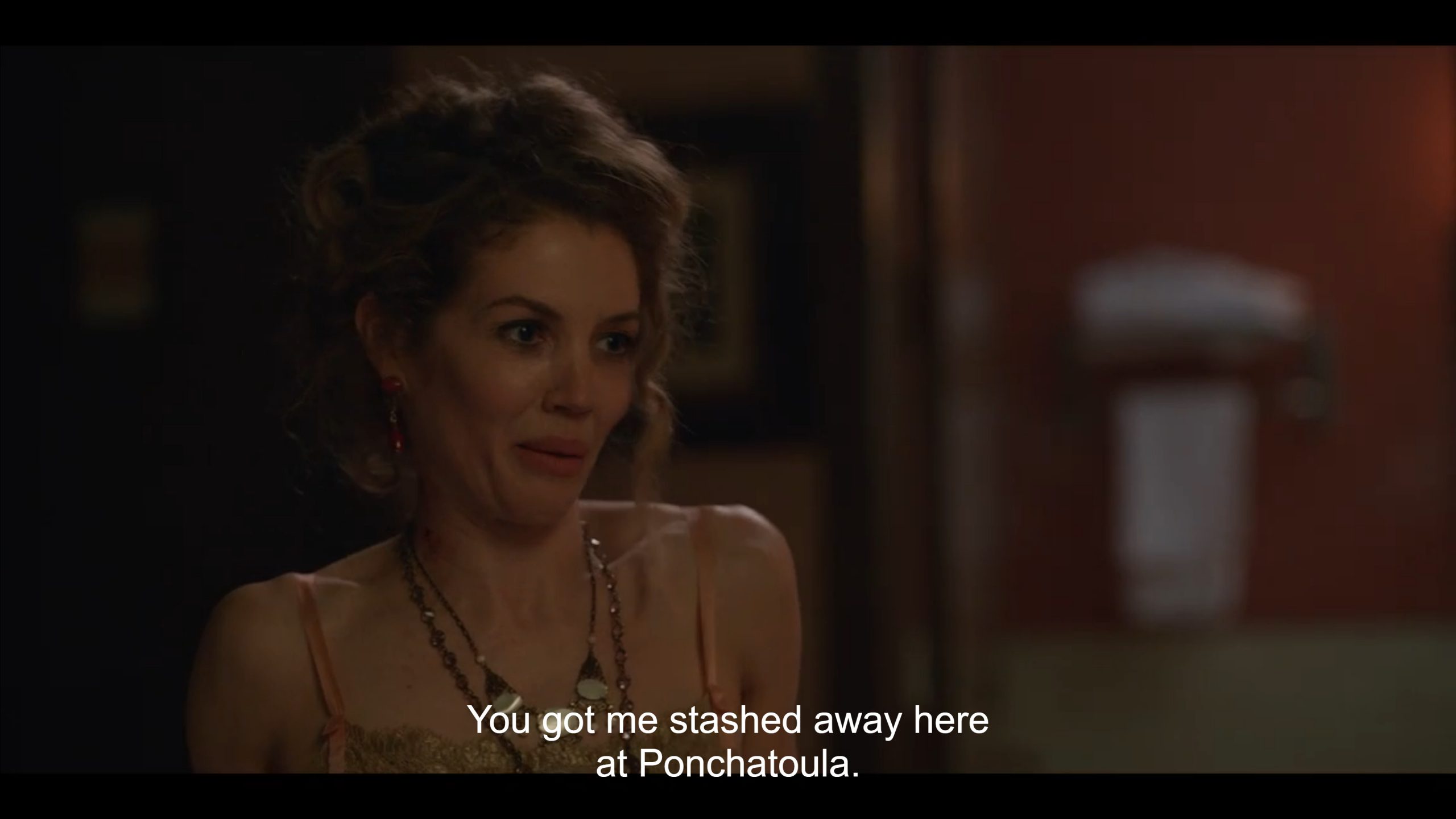 Why? Well, Louis might be warming back up to Lestat, but Claudia is always in his head and has now taken it upon herself to hold Lestat accountable. A babe compared to Lestat questions his every move, whether the truth of his origins, regarding Magnus, are embellished, and other insults. So Antoinette is Lestat's escape from Claudia's callous nature towards him, and Louis making excuses for her. Case in point, Lestat reveals, when prompted to, the cruelty of his maker creating him, locking him away, teaching him nothing, and leaving him wealth, yet Claudia is not moved.
But, while there is no love lost between Lestat and Claudia, he realizes she is the key to Louis' joy, so he doesn't do anything untoward. They get into verbal altercations and use chess to fight one another, but no hand is laid on Claudia. Though with Lestat preventing Claudia from leaving to travel the world again, knowing how much of a mess that will leave Louis, he breaks the agreements of their cold war, and Claudia decides to take this slight as a call to action – One that will lead to Lestat's death.
Daniel Dreams Of San Fransisco – Daniel, Rashid, Louis
As Lous talks, Daniel gets treatment and finds himself drifting off to San Francisco when the two first meet. Not much of note happens beyond seeing Louis with a fro, but then the arrival of Rashid leads to a notable need to question, is he a vampire?
Things To Note
Question(s) Left Unanswered
What are the chances Lestat sent Bruce after Claudia?
Is Rashid a vampire or other mystical being?
How does Louis have a credit card, considering he has no proof of existence?
What Could Happen Next
The death of Claudia and shift to Europe might be in season 2 unless they want to end season 1 with a bang.
Collected Quote(s)
I didn't want this. But I have a capacity for enduring.
— Lestat
We leave the damage so that we never forget the damage.
— Claudia
Better ugly than blind.
— Claudia
Review
Highlights
Lestat v. Claudia
What is fun to watch between Lestat and Claudia is the student surpassing the master. Louis' push has always been for equality, since he saw Lestat as a partner in life. On the other hand, Claudia saw Lestat as an uncle, and at worst, a master who she had to free herself from. So, with her take, learning from Lestat wasn't about looking out for him and protecting one another. It was about usurping him and stealing Louis, who was chained by the heart.
And in seeing the two battle it out in chess, Claudia show herself more clever than given credit for, and Lestat downplay, undermine, and even taunt her by bringing up Bruce, it's easy to find yourself taking a side. Never mind getting the Lestat many love to hate as it becomes clear that he is inflicting trauma because he knows it so well and refuses to not have the upper hand.
On The Fence
Delaying Heading To Europe
It isn't clear where season 1 may end. However, with only 8 episodes, it seems clear Claudia will live to see season 2. But, while we are appreciative of there being no rush to get to the end of the source material, I must admit, the more we watch the family drama between Lestat, Louis, and Claudia, the show loses its luster.
Note, it is understood this is necessary for us to understand why Claudia attempts to kill Lestat, never mind how and why Louis would take part after a 20-year relationship. But, as we focus on new material for the show and hold off on some of the excitement from Claudia and Louis leaving for Europe, it is hard not to feel like we're getting some level of filler.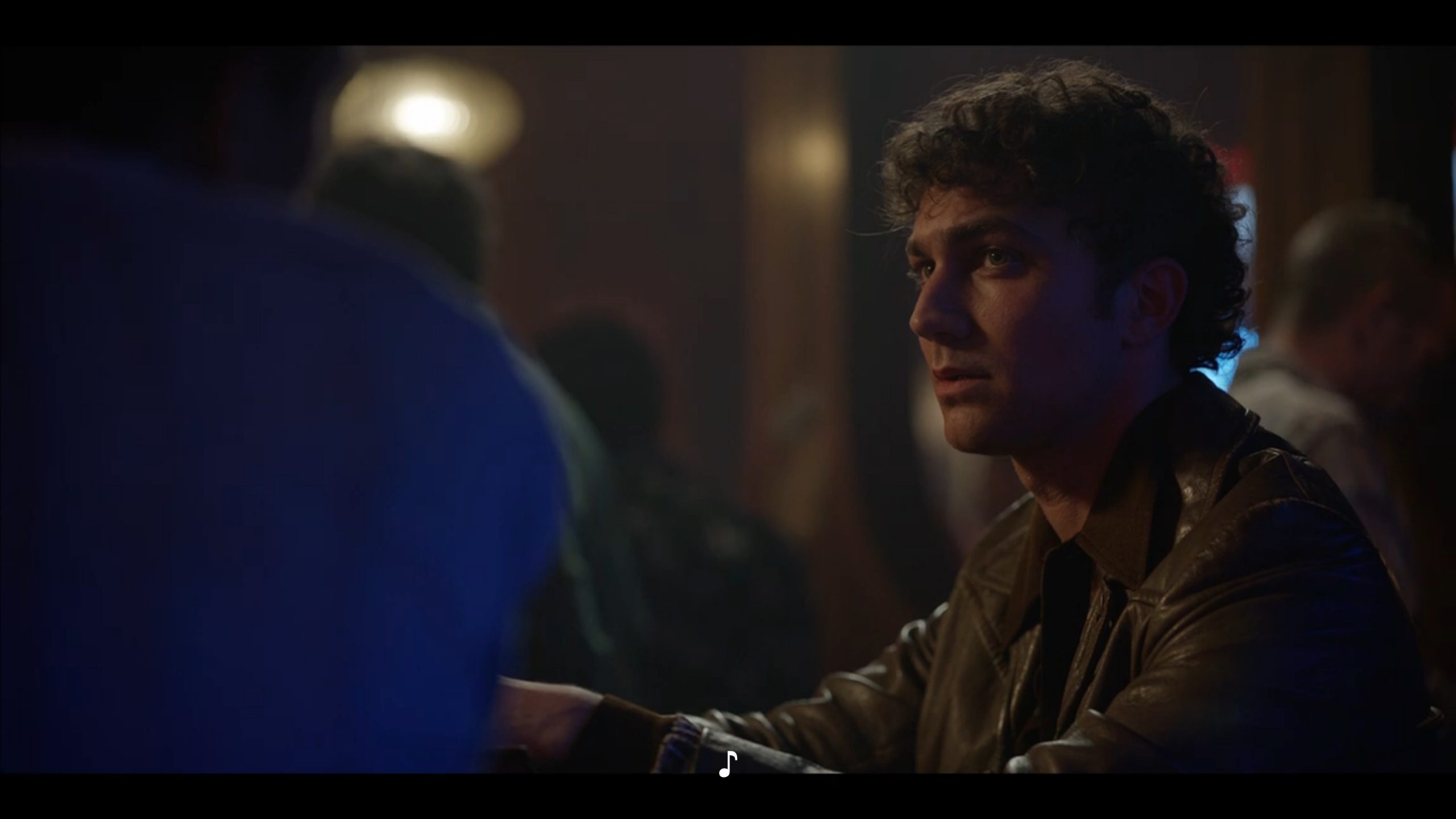 I'd even add seeing Daniel in the past, when he originally talked to Louis, feels unnecessary in a way. Yes, it establishes Rashid might be a vampire, but Rashid has been someone to be curious about, not who you want a notable amount of information on.
Interview With The Vampire Directory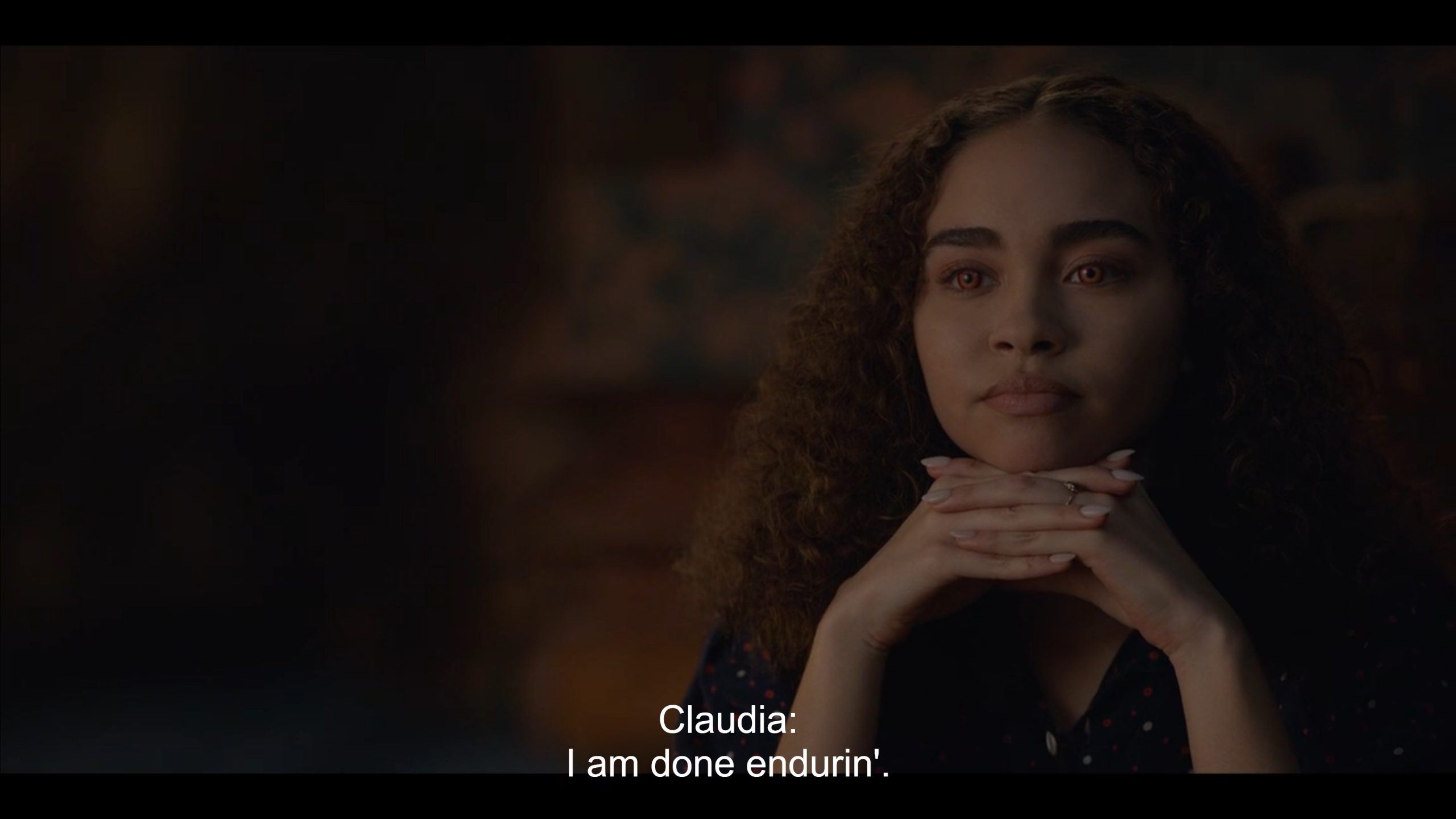 Interview With The Vampire: Season 1/ Episode 6 – Recap/ Review (with Spoilers)
Overall
As we approach the final episodes of the season, "Interview With the Vampire" begins to find itself scrambling to keep up the pace set before. Which may lead to some good scenes between Lestat and Claudia, but it is hard to not feel we got some filler before the grand finale of Louis and Claudia attempting to kill Lestat.
Highlights
Lestat v. Claudia
Disputable
Delaying Heading To Europe