House Of The Dragon: Season 1/ Episode 9 "The Green Council" – Recap/ Review (with Spoilers)
With Viserys' death comes the question are the Hightowers all as trifling as they appear to be, or will at least one consider Viserys' wishes for decades regarding Rhaenyra?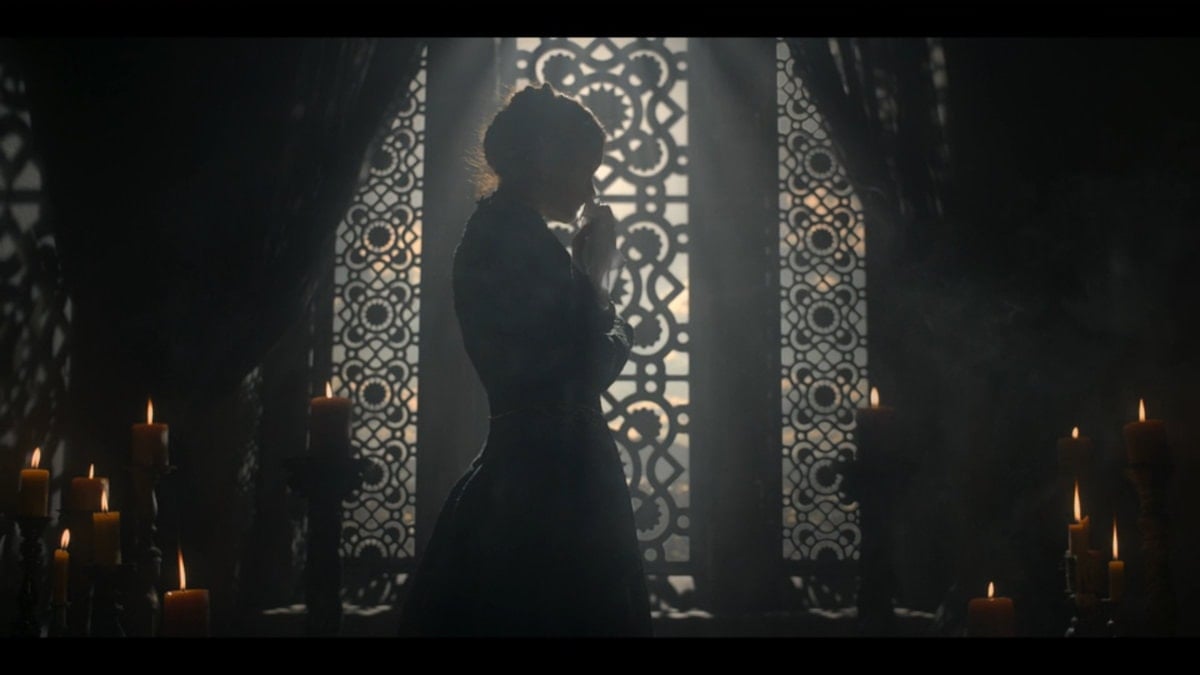 With Viserys' death comes the question are the Hightowers all as trifling as they appear to be, or will at least one consider Viserys' wishes for decades regarding Rhaenyra?
Aired (HBO)
10/16/2022
Director(s)
Clare Kilner
Writer(s)
Sarah Hess
Introduced This Episode
Erryk
Elliott Tittensor
Jayne
Nina Barker-Francis
This content contains pertinent spoilers.
Recap
Time Is Of The Essence – Otto, Alicent
Before Viserys is ever wrapped up or buried, Otto is on the move. Alicent says Viserys said he wanted Aegon to be king, no need to question it. That makes things easier and goes with the plan. Thus leading to people having to swear loyalty or be killed. Meanwhile, Alicent, stunned at it all, is trying to get her bearing and catch up to what her father is planning, since his version of how this could all go includes violence.
The Search For The Prince – Criston, Aegon, Aemond, Alicent, Otto, Ser Erryk, Mysaria, Jayne
While Otto and Alicent have plans, the common denominator of their plans, Aegon, is nowhere to be found. So, both send someone to find him, and two separate goals are presented. Otto wants Aegon, and sends Ser Erryk since the more control he has over the situation, the better. As for Alicent, she sends Criston and Aemond since she is hoping this succession can be peaceful and no harm need to come to Rhaenyra, and with Aegon in her care, she hopes she can get her father's word.
Granted, his word doesn't mean a damn thing, but there is hope there is something decent there. Heck, that is why Mysaria, now known as the "White Worm," sent Jayne to help Ser Erryk when he was looking for Aegon and coaxed Otto to meet with her to reveal his location. While she is well aware those in power care very little for those without notable titles, Aegon is the key to all of their plans, and if all she can do is ban having children made into beasts for the entertainment of others, it is something.
And with Otto agreeing to it, Ser Erryk is able to find Aegon first, but because of Aemond and Criston outdoing him in swordplay and Aegon trying to run from his responsibilities, Alicent ultimately wins this battle and gets the concession she wanted from her father.
You Asked Where My Loyalty Lies – Rhaenys, Alicent, Aegon
All the drama is something that those in power have been trying to keep on the hush-hush until they secured enough lords so that a rebellion wouldn't have to be considered. Now, despite their attempts to keep Viserys' death and Aegon being pushed to be king quiet, some, like Mysaria, far from the Red Keep, found out since they have little "spiders" who can trace everything back to a central point.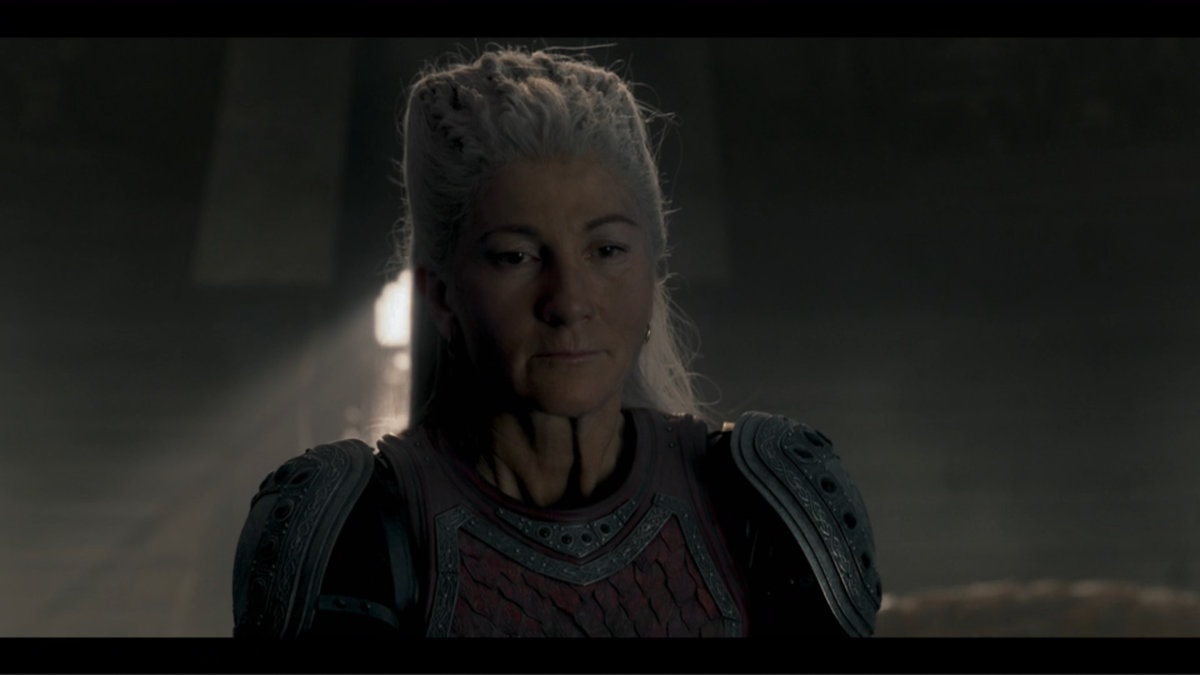 But, one person who didn't make their allegiance clear is Rhaenys. With her being a skilled dragon rider, Alicent tries to negotiate with her, including giving Driftmark to her and her biological grandchildren. However, Rhaenys has been here before. Rhaenyra also, in a moment of desperation, has pleaded and offered Rhaenys something she likely desires. However, as then and now, all Rhaenys sees is someone who has immense power but not only lacks ambition but doesn't deserve it. And maybe it is her being the Queen who never was, which makes watching Alicent try to make a deal insulting?
Either way, as she is given an opportunity to escape, she gets her dragon and interrupts Aegon's crowning ceremony, and at that moment, she could have wiped out Alicent and Aegon and cleared the way for Rhaenyra to come to the Iron Throne unchallenged. Heck, she could even avenge her granddaughter having her mother's dragon stolen from her.
Yet, instead, Rhaenys rides away, seemingly to warn Rhaenyra of what has happened, despite being able to handle the situation for Rhaenyra or even make a play for the crown herself. After all, in the Game of Thrones, who do you think between Rhaenys and Rhaenyra has not only the better reputation but could easily secure more allies.
Things To Note
Question(s) Left Unanswered
Why did all the knights pretty much set up the entire royal family to die by trapping them with a dragon?
Based on the previews, did Rahenys not kill the royal family solely because Alicent touched her heart?
What Could Happen Next
Daemon and Aemond, the second sons, having an epic battle. For I think Aemond understands Daemon's frustrations at this point in life, and though Aemond is far more skilled at politics, maybe combat, there is an understanding that could lead to good chemistry in a fight.
The Dance of Dragons begins
Collected Quote(s)
We may not rule, but we may guide the men that do.
— Alicent
You desire not to be free, but to make a window in the wall of your prison.
— Rhaenys
There is no power but what the people allow you to take.
— Mysaria
Review
---
Community Rating:
---
Highlights
Alicent Being A Better Person Than Given Credit For
At the end of the day, the only person with Hightower blood worth a damn is Alicent and her daughter, who doesn't do or say much (so her name isn't worth mentioning). For as much as Alicent knows the drama she is stirring up by romanticizing a dying man's last breath, at the very least, she is one of the few who isn't calling for blood.
Now, was Otto wrong to say that this likely deals with residual feelings from their friendship? No. Rhaenyra and Alicent just made up days or weeks ago. But, even if Alicent is doing Rhaenyra dirty, at the very least, there is some desire to make it clear this is what is going to happen and the request for Rhaenyra to get on board, one way or the other. That is, as opposed to what Otto wanted, which sounded like an assassination.
And mind you, I'm not forgetting Alicent sent Larys to kill Mysaria for knowing too much of the crown's business. Thus showing she only makes exceptions for those high-born. However, all things considered, Otto would have likely made an example of Mysaria, rather than made her death potentially look like an accident.
The White Worm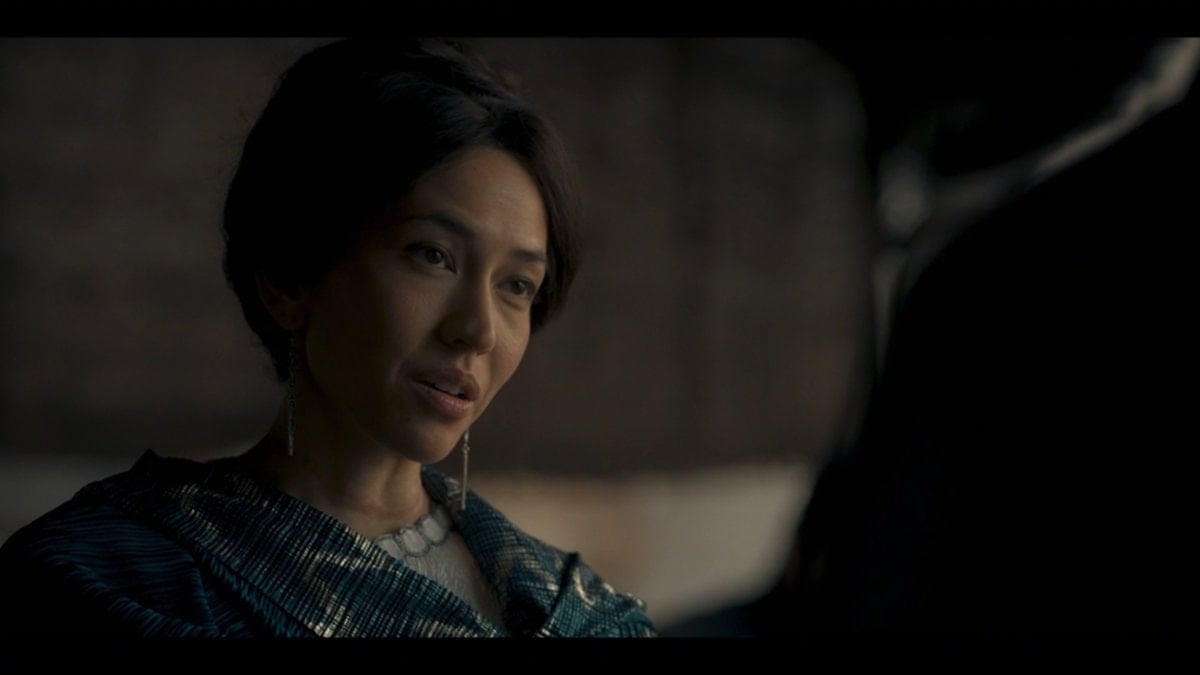 While it isn't clear if Mysaria is dead or not, as we didn't see a body, just a burning home, you have to applaud her come up over the years. She went from a common whore, to Daemon's favorite, got discarded, and worked her way up to the point of likely being one of the most powerful people without a title bestowed by the crown.
Add in she was able to kidnap a prince with no one knowing and able to get the Hand of the King to come to her? That's power. The only thing which would have made it sweeter is if Otto knew who she was before she became the White Worm.
Low Points
So Rhaenys Could Have Ended The War Before It Begun?
I don't get it. Yes, Alicent was there, and she seems sweet, but in a civil war, far more innocent people will die. So why let this one woman stop you? Never mind, in what looked like an act of betrayal, every single knight was more than willing to make it so the royal family had nowhere to run. You could have wiped out Viserys' entire line and all those who could have stood in Rhaenyra's way. Hell, if Rhaenys really wanted to be a bastard, she could have killed the Hightowers, and Viserys' sons, then went to Dragonstone and killed Rhaenyra, Daemon, and claimed the Iron Throne for herself.
The Queen who never was, could have taken control of her story. Now, would that be a messy plot? Hell yes. But, considering Rhaenys had the chance to end the war before it began, and didn't do so, and instead of being loyal to Alicent for the sake of her grandkids, she seemingly decides she will join Rhaenyra? Well, I can see why Rhaenys wasn't chosen to be Queen, and despite her talking to Alicent like she lacks ambition, Rhaenys isn't much better.
Lack Of Excitement For The Dance of Dragons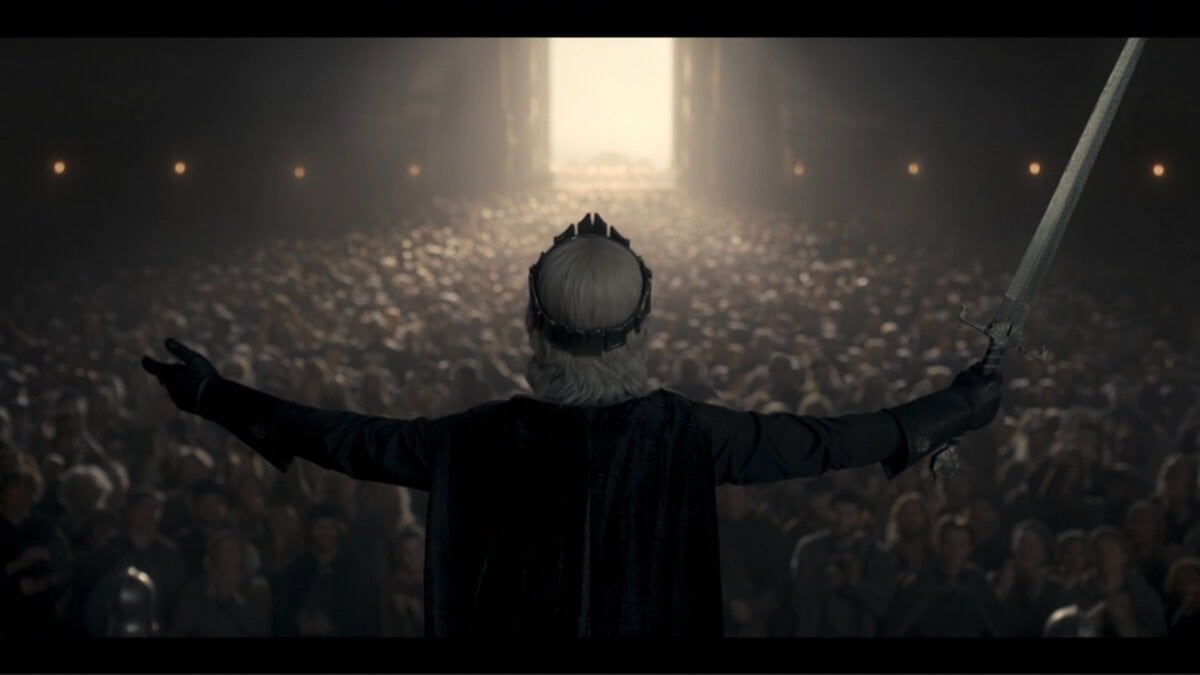 One of the biggest problems "House of the Dragon" has is that it lacks notable build-up. The time jumping and swapping of characters has made Otto, Daemon, and Rhaenys the only living constants. All characters who aren't necessarily the leads, and two of the three, are just trying to assert their influence enough to remain relevant.
So for us to be expected to enjoy Rhaenyra going to war with her siblings and her children joining her, I don't see how that is supposed to work. "Game of Thrones" has the precedent of the Battle of the Bastards, amongst many other fights, which were brutal because they were close contact and without dragons. So, how in the world is all the CGI-laced fights supposed to draw notable interest? Considering the leads and their children lack a notable hook, how are you supposed to get excited?
Honestly, as much as I recognize Rhaenyra's claim, I can't say I'm rooting for her or think she deserves the crown. After all, what work has she done to earn it? Her potential reign still seems like it was all about a slight towards Daemon and a means to apologize for having her mother killed in pursuit of a son. And as for Alicent's kids? Aegon is a whore, Aemond an ass, and watching a bunch of unremarkable people go at each other, even with dragons, is just not what a show like "House of the Dragon" needs.
[ninja_tables id="69249″]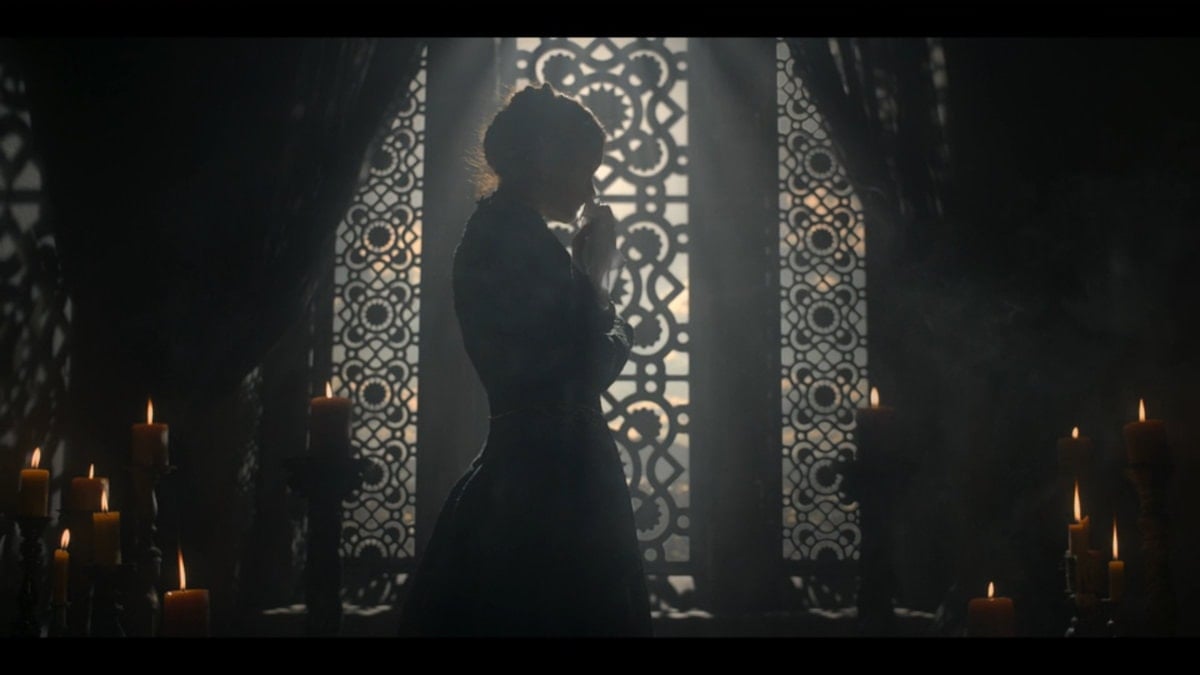 House Of The Dragon: Season 1/ Episode 9 "The Green Council" – Recap/ Review (with Spoilers)
Overall
"House of The Dragon," as it comes upon its season finale, still firmly remains in the shadow of "Game of Thrones." For while you can celebrate this entry into the franchise having diversity, at the same time, it plays it so safe and lacks character who force you to have a notable reaction to the point it feels like it is flailing.
Highlights
The White Worm
Alicent Being A Better Person Than Given Credit For
Disputable
Lack Of Excitement For The Dance of Dragons
So Rhaenys Could Have Ended The War Before It Begun?
---
Follow, Like, and Subscribe
Community Rating: 0.00% (0) - No Community Ratings Submitted (Add Yours Below)