The Cast and Characters of SyFy's Deadly Class
The cast and characters of the SyFy program Deadly Class and a brief description of each character and their story (with spoilers).
The cast and characters of the SyFy program Deadly Class and a brief description of each character and their story (with spoilers).
---
Characters description and pictures used are changed as notable information is presented and better screenshots are taken.
[ninja_tables id="31226″]
---
Benjamin Wadsworth Plays Marcus
Who Is Marcus
Marcus is a half-Nicaraguan (by his father) orphan who is accused of arson. You see, at the age of 9, his parents were killed by a mental patient, Barbara Salinger, who jumped to her death and squashed his parents upon impact. Since that time, he was in the system and found himself at Sunset Boys Home. According to Marcus, the place was a sweatshop where they abused him (he has the physical and mental scars to prove it).
However, while it is noted he didn't kill the staff and children of the home, he does kill a homeless man in the pilot.
Noteworthy Facts & Moments In The Series
---
Benedict Wong Plays Master Lin
First Noted In
Who Is Master Lin
Master Lin is the current headmaster of King's Dominion and we learn he is continuing the legacy of his great-grandfather. A man who immigrated to America for a better life yet found the same debauchery and callousness her thought he escaped from. Because of that, he started the King's Dominion to train creative problem solvers – mostly in the form of creating those who disrupt the system. Something Master Lin continues in the form of teaching, recruitment, and more.
Other Noteworthy Facts & Moments
Master Lin had a daughter and wife at one time but they died when a freight liner hit them. That driver and their boss were Master Lin's first kills.
---
Lana Condor Plays Saya
Who Is Saya
The princess of the Kuroki Syndicate and, according to Billy, the valedictorian/ prom queen of King's Dominion is a bit of a mystery. She is one of the first to take note of Marcus, even is the one who successfully on boards him. However, it isn't clear whether it was out of friendship, a crush, or solely because Master Lin assigned her to. Leaving you to wonder what are Saya's goals and as a princess of the Yakuza, what is waiting for her once she graduates?
Other Noteworthy Facts & Moments
It seems Saya may have lost her parents as well, or at least she did her homework and made it seem that was true to lure Marcus in.
For reasons not yet known, Master Lin has coerced Marcus' fate to be tied to Saya's. Which, considering she may have genuine feelings for Marcus, isn't too bad for her.
She practices Bushido.
Saya is part of the Kuroki gang in Tokyo and didn't leave Japan on good terms.
Her sword is her prized possession since it was the last gift of her father's and the only thing from her family that she values.
---
María Gabriela de Faría Plays Maria
Who Is Maria
A member of the Soto Vato, Maria is a bit of a femme fatale. One which tries to use Marcus to kill her ex-boyfriend Chico, who is either abusive or just annoying. However, there might be some genuine interest in Marcus. But, taking note King's Dominion is like the Hogwarts of assassins and everyone likely has their specialties, Maria's might be more than knives and Marcus maybe but a fly in a Black Widow's trap.
Noteworthy Facts & Moments In The Series
Maria takes pills, Valproate for her bipolar disorder.
Despite being treated as a legacy, it is revealed Maria is actually a rat. It is just, with being used repeatedly by Chico's people to make people vulnerable enough to attack, she earned her place as a legacy.
She is an orphan.
---
Michel Duval Plays Chico
Who Is Chico
Chico is the head of the Soto Vato and is known as a "legacy" kid because he is the son from a big name cartel. He is known for stabbing people, even his own cousin, for looking at Maria the wrong way.
Noteworthy Facts & Moments In The Series
Chico knows Maria tried to have him killed but since he has loved her since his childhood, plans to marry her and have kids with her, she is forgiven.
He formerly had a little brother, but he was killed.
---
Liam James Plays Billy
Who Is Billy
Like Marcus, Billy has no connections to a major crime organization, government agency, or anything of note. He is a nobody that got lucky and luckily found a community of goths, punks, and other outcasts to give him some form of protection. Something that he offers Marcus access to and thus Billy becomes Marcus' first friend at the school.
Noteworthy Facts & Moments In The Series
Billy has a crush on Petra.
Has a little brother named Teddy, and the reason he is at King's Dominion is due to his father being in debt to the mob. So, to pay off that debt, he sold his son to them to become an assassin. Leading to the mob sending Billy to King's Dominion to be trained.
---
Luke Tennie Plays Willie
Who Is Willie
Willie is someone who is a legacy but really is not about the family business. While his mom is an OG, he considers himself a pacifist. Yet, to keep up his cred, and stay alive, he fronts like he is hard and gangster. Something he confesses to Marcus who might become his new friend.
Noteworthy Facts & Moments In The Series
Willie gained his reputation from allegedly killing some gang members who broke into his home. However, the truth is, while he did kill the gang members he also killed his dad in the process. His mom covered for him by saying Willie's kills were out of revenge. Thus explaining why Willie is a pacifist for in trying to kill others he ended up causes collateral damage.
---
Jack Gillett Plays Lex
Lex is one of Billy's best friends, but also a bit of an ass. Like Marcus, he isn't a legacy kid but comes from a blue-collar family. Something which he is either a bit ashamed of or has other problems with.
Noteworthy Facts & Moments In The Series
---
Isaiah Lehtinen Plays Shabnam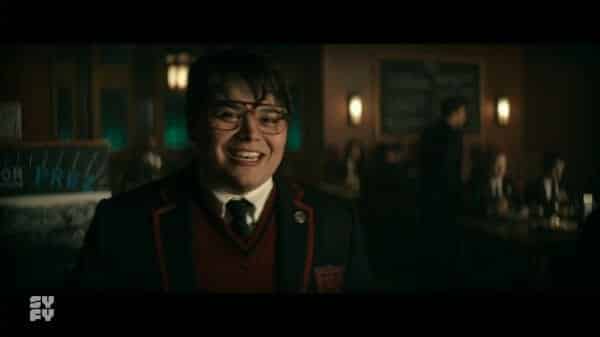 Shabnam is a legacy kid, through parents working for the US government, and is one of the first non-rats that Marcus befriends. He is also part of the "Goop Patrol" and is bullied by other legacy kids.
Noteworthy Facts & Moments In The Series
---
Ryan Robbins Plays Rory
Rory is Marcus' first kill and the person who used to run a local homeless village – with an iron fist and fear.
Who Is Rory At The End of Season 1
A dead man.
Noteworthy Facts & Moments In The Series
 There was a time Rory had a family, but then he went off the deep end and left them behind.
---
Henry Rollins Plays Mr. Denke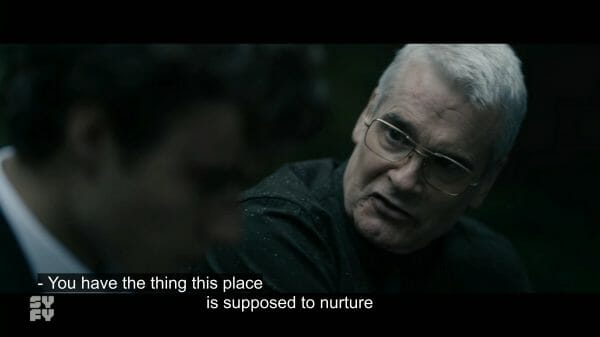 The instructor for the poison lab, Mr. Denke, like Master Lin, sees promise in Marcus. Also, with Mr. Denke either being queer himself, or having friends in the community, he supports Marcus wanting to kill Ronald Reagan.
Noteworthy Facts & Moments In The Series
---
Sean Depner Plays Viktor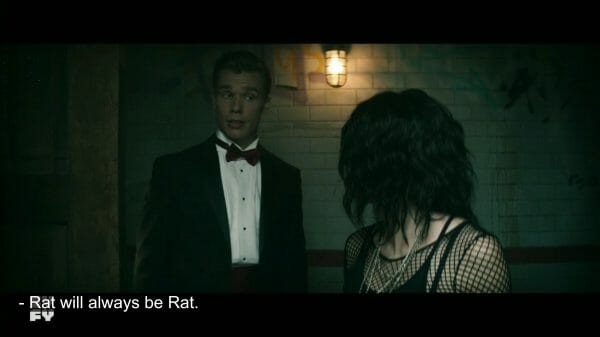 A KGB legacy kid, Viktor has his moments of seeming unlike the rest of the legacy kids and maybe someone who is just happy to be aware from home, and doesn't understand American customs. However, with duping Petra and leaving her to Brandy's torture, he proves he is just like the rest.
Noteworthy Facts & Moments In The Series
---
Siobhan Williams Plays Brandy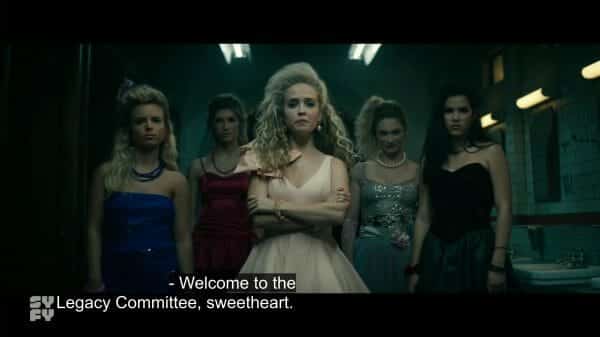 Princess of some kind of Dixie Mafia, Brandy is all kinds of crazy but usually her temper only flares up when provoked.
Noteworthy Facts & Moments In The Series
Brandy notes she killed her brothers to rise up in the Dixie Mob and take her rightful place as next in line.
---
Taylor Hickson Plays Petra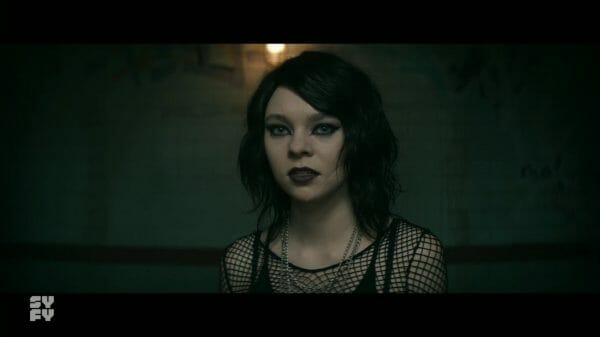 Raised in a religious cult, Petra has experienced quite a bit of trauma but in King's Dominion, she has found some normalcy. Between Billy and Lex, she has two friends who sometimes are like brothers to her and once Marcus joins, they create what is almost like a family. One which comes to her aide after Viktor violates her feelings.
Noteworthy Facts & Moments In The Series
---
Sam Jin Coates Plays Yukio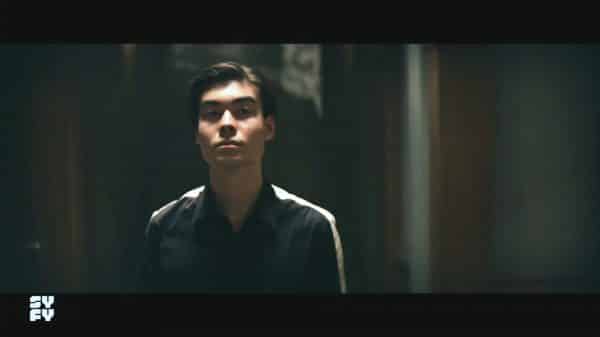 The only thing we know about Yukio, currently, is that he is tasked with trying to get Saya back to Japan.
Noteworthy Facts & Moments In The Series
---
Tom Stevens Plays Chester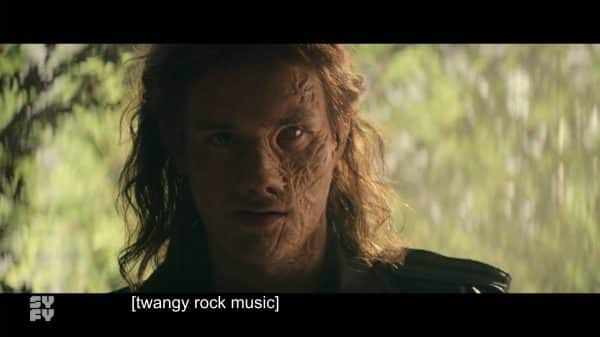 Chester is an associate of Marcus, from back in the orphanage days, and is also Shandy's brother. We're led to believe he is the one who actually burned down the orphanage.
Noteworthy Facts & Moments In The Series
---
Brian Posehn Plays Shandy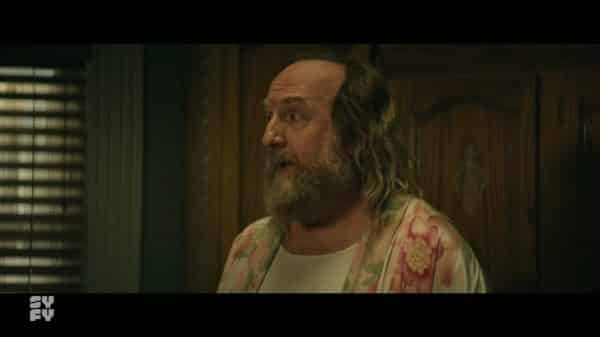 A small-time drug dealer, and a bit of a loser depending on who you ask, Shandy probably isn't the most ambitious guy you'll ever come across. However, he appears to be far nicer than his brother Chester.
Noteworthy Facts & Moments In The Series
---
Who Plays Gabrielle: Kelcey Mawema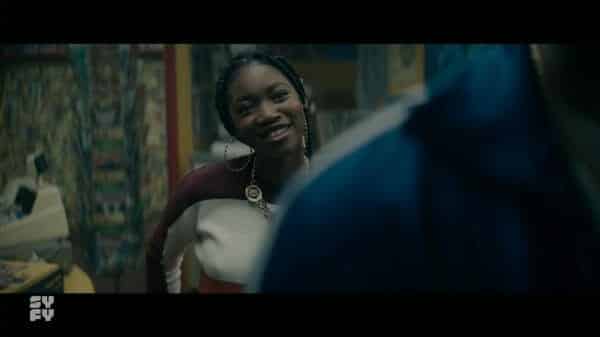 A comic book fan, Gabriella meets Willie at the store where Marcus works and tries to chat him up. At first, he is rude as hell to her but after being corrected by Marcus, it seems Gabrielle could become Willie's girlfriend. If not someone sent to kill him.
Noteworthy Facts & Moments In The Series
---
Who Plays Gao: Olivia Cheng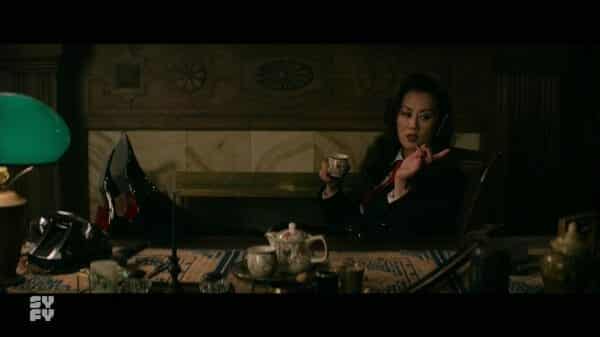 Sister to Master Lin, seemingly the enforcer of  The Guild, underground organization rules and procedures, Master Gao presents herself as someone who should not be messed with.
Noteworthy Facts & Moments In The Series
Viva Lee As Nahia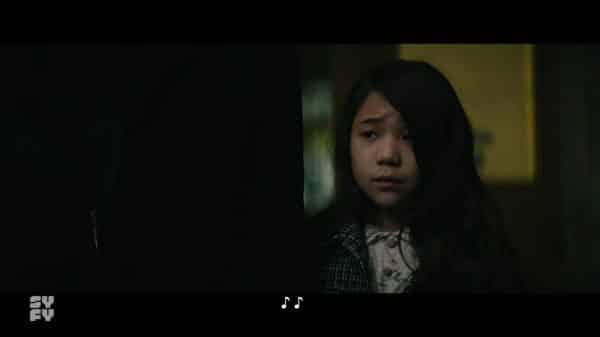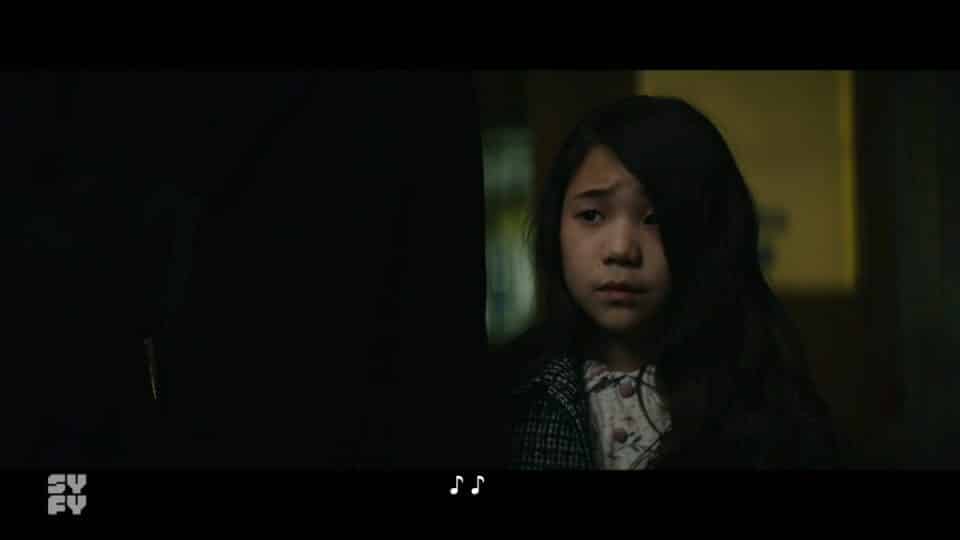 Character Introduction
Nahia is Master Lin's daughter who he faked the death of, alongside her mother.
Additional Information About
French Stewart As Scorpio Slasher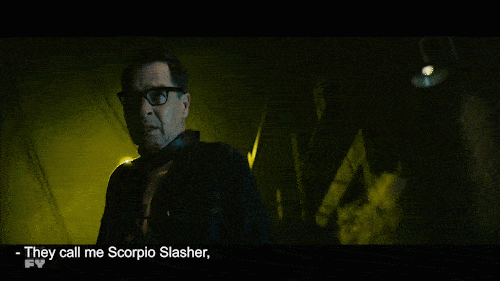 Character Introduction
Scorpio Slasher is a serial killer, sometimes instructor, who formerly was held in King's Dominion. His go-to were teen couples who, after Marcus likely let him escape, now need to worry about him again.
Additional Information About
David Zayas As Diablo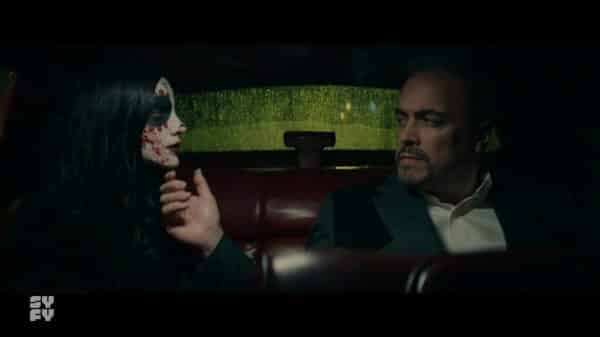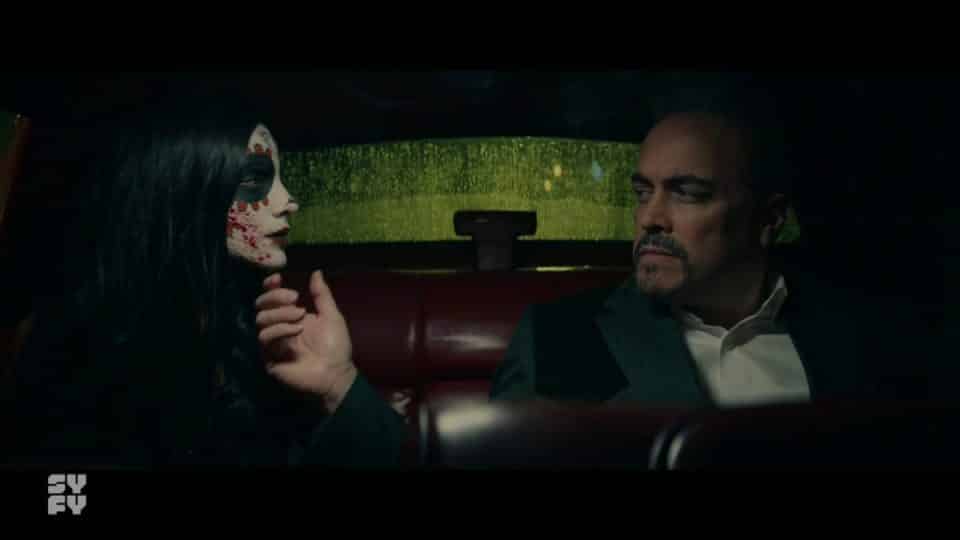 Character Introduction
Diablo is Chico's father and the reason Maria is an orphan. Her father allegedly stole from him and because Diablo really believes in escalation, he killed her entire family, including her pregnant mother. Maria would have been next but Chico saved her life. Leading to her relying on his for safety and him taking full advantage of that.
Additional Information About
Juan Grey As Juan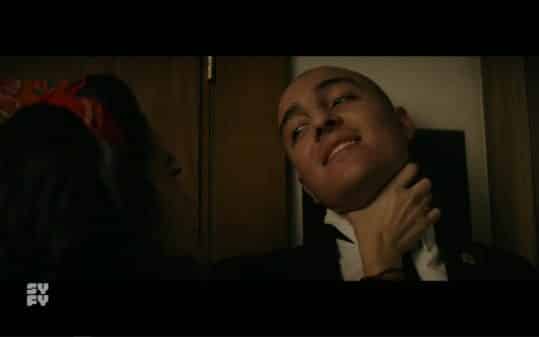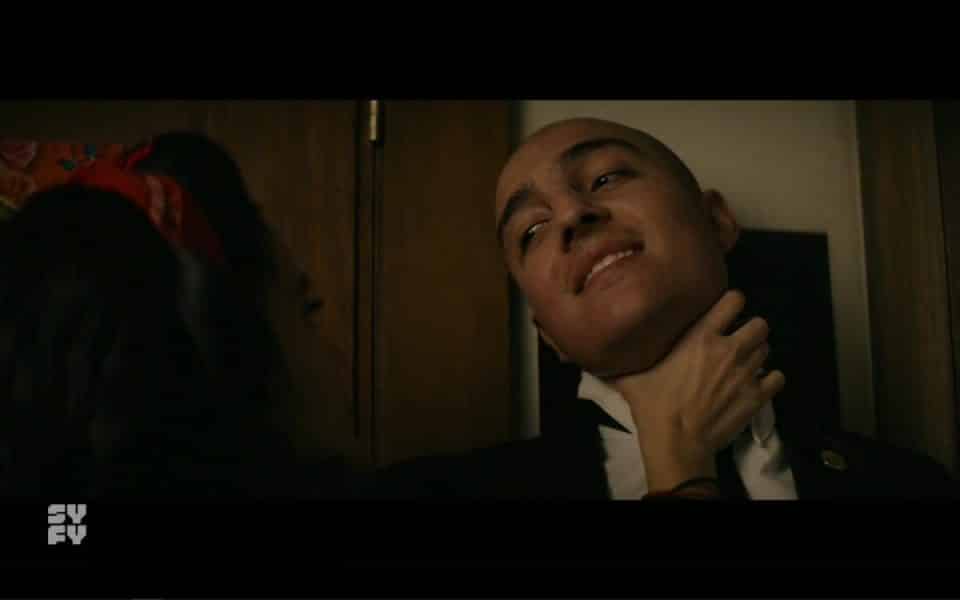 Character Introduction
The way it appears, in the Vato power structure it was Chico, Maria, and then next in line was Juan. However, after Chico's death, Juan found himself moving up quickly, if not becoming the leader as Yukio gets accused of killing Chico.
Additional Information About
Doralynn Mui As Riku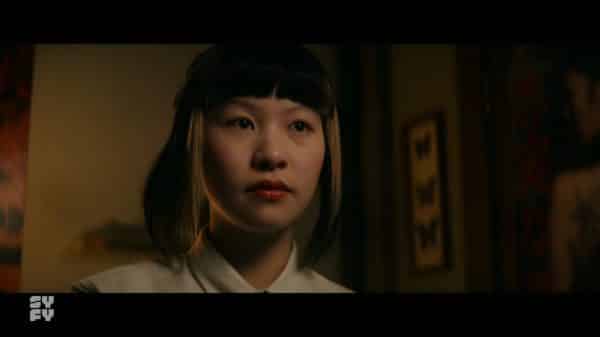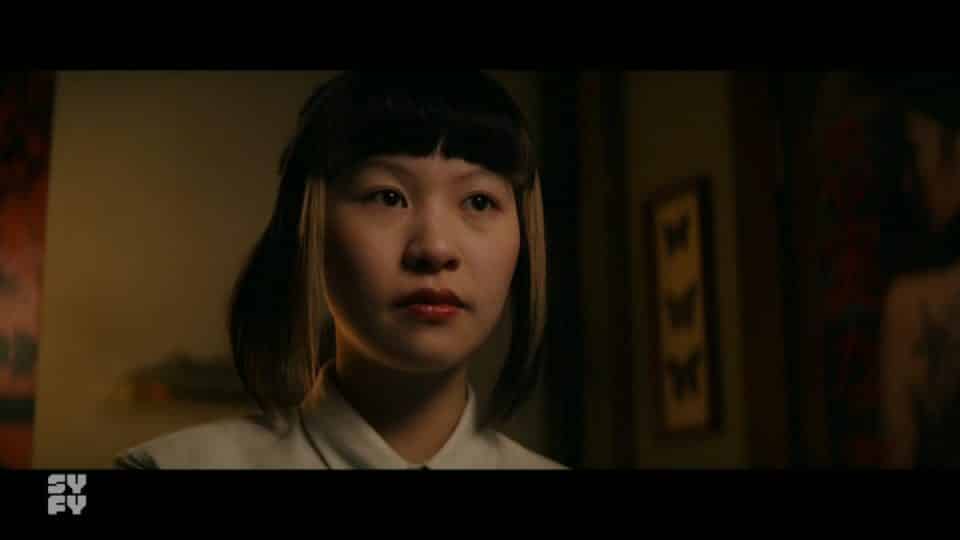 Character Introduction
Yukio's childhood friend, Riku, pushes Saya to do something about his death and when she takes too long, she becomes the Juan of the syndicate.
Additional Information About
---
Follow, Like, and Subscribe
Community Rating: 0.00% (0) - No Community Ratings Submitted (Add Yours Below)