Yellowjackets: Season 1/ Episode 1 "Pilot" [Series Premiere] – Recap/ Review (with Spoilers)
---
Community Rating: 0.00% (0) - No Community Ratings Submitted (Add Yours Below)
---
This post may contain affiliate links and spoilers. Please read our disclosure policy.
---
Split between 25 years, we explore the lives before, during, and after a traumatic plane accident that left a New Jersey town soccer team doing what they had for survival.
---
Aired
11/14/2021
Network
Showtime
Created By
Ashley Lyle, Bart Nickerson
Directed By
Karyn Kusama
Written By
Ashley Lyle, Bart Nickerson
Genre
Drama, Romance, Young Adult, LGBT, Mystery
Introduced This Episode
Jackie
Ella Purnell
Shauna (1996)
Sophie Nélisse
Shauna (2021)
Melanie Lynskey
Jeff
Jack DePew
Taissa (1996)
Jasmin Savoy Brown
Taissa (2021)
               Tawny Cypress
Allie
Pearl Amanda Dickson
Van
Liv Hewson
Laura Lee
Jane Widdop
Natalie (1996)
Sophie Thatcher
Natalie (2021)
Juliette Lewis
Jessica
Rekha Sharma
Misty (1996)
Samantha Hanratty
Misty (2021)
Christina Ricci
Charlotte
Courtney Eaton
This content contains pertinent spoilers.
Plot Overview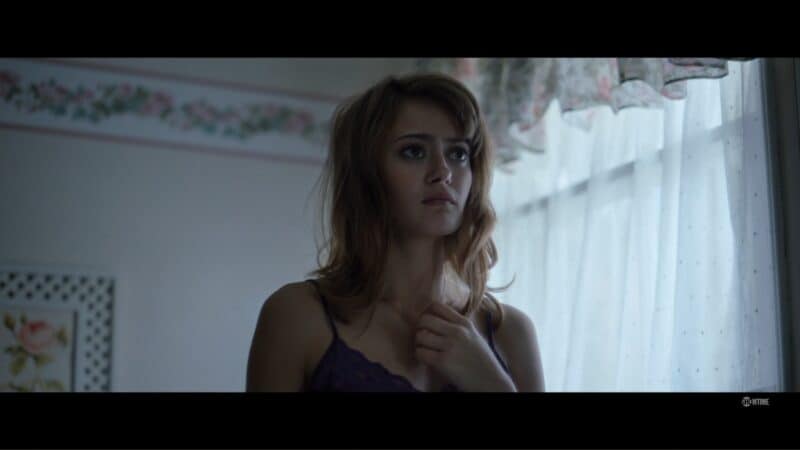 In 1996, the Wiskayok, NJ Yellow Jacket girls soccer were undefeated and going to nationals. This would have been a joyous time if it wasn't for the bubbling drama within the group. Jackie, the leader, didn't know her best friend, Shauna, was sleeping with her off and on boyfriend Jeff for who knows how long. Natalie, the black sheep of the group, found herself being the only one willing to stand up to Taissa, the sole Black girl, who effectively ended a teammate's athletic career since said teammate, Allie, didn't take going to nationals seriously enough.
But despite all their issues, when the plane Charlotte's (Lottie's) father got them to head to Seattle goes down, they bond together with other teammates, Van and Laura Lee, to survive. But, fast forward 25 years later, and you can tell something happened in the woods for the 19 months everyone was stranded that changed the ladies forever. The main one we see, Shauna, tries to hold it together, but as a reporter named Jessica starts asking questions, it seems it is time to get the team back together.
This couldn't have worse timing, though. Natalie is fresh out of rehab, Taissa is making a run for the New Jersey state senate, and Misty, an assistant to the coach, is trying to have some form of normalcy in her life. Yet, with Jessica pushing for the truth the ladies have buried in secrecy amongst them, they collectively agree they'll have to handle that situation.
Things To Note | Question(s) Left Unanswered
Things To Note
There is vomiting and someone's bone protruding from their shin.
Question(s) Left Unanswered
Considering the necklace we saw on the person killed in the beginning, could it be that the person we think is Shauna isn't Shauna? It was Jackie's necklace that she gave to Shauna on the plane, and Jackie is missing from the present day. But considering the 1996 version of Shauna matches up well with the 2021 version, that wouldn't make sense. Unless Jackie, or Shauna, gave that necklace with a heart to someone else.
What Could Happen Next
I fully expect us to see who got murdered while up in the woods and the ladies in modern times to kill someone – potentially Jessica.
Review
Highlights
Equal Interest In The 1996 Ladies As Well As A Their 2021 Counterparts
When any production splits its time between the younger and modern-day versions of a character, there is the need to question if there is balance? Luckily, with having familiar faces on both sides and developing both the 96 and 21 versions of characters, you are drawn into the past and present. Now, granted, some people in the past we haven't seen in the present and are pushed to assume were killed.
For example, Jackie, Van, and Laura Lee's 2021 counterparts were not presented, and Charlotte wasn't either. But considering Shauna pushes the idea that most girls don't talk in the present day, who is to say they didn't leave Jersey and tried to never look back? But even outside the murder, there is Shauna sleeping with her best friend's boyfriend, Taissa, somewhere down the line, coming out as a lesbian; and considering how disturbed Natalie and Misty seem? It should be interesting to see what they did after the plane crashed and whether they are cracking trying to suppress all of that.
The Mystery Element
What happened to Jackie, Van, Laura Lee, Charlotte, and the many others on that plane is a mystery. That and, considering the weird cult stuff we saw, how did that come about? Said mystery draws you more into the 1996 version of the characters, but it seems something odd will also hit the 2021 characters as well. Either someone who was there wanting to share their guilt, a family member who wants the truth to come out, or maybe a complete outsider who is tired of the rumors and wants the whole story?
It Isn't Overtly Reliant On Sex Or Violence, But Rather Focus On The Characters and Their Story
Is there sexual content? Yes. Is there violent imagery? Also, yes. However, while most shows rely on shock value or nudity to keep their audience engaged, Yellowjackets isn't lazy. It has cast quality actors, so they put them to work. Shauna comes off likable but is made to be a bit unnerving. Never mind her sleeping with Jackie's boyfriend, but take note she survived 19 months in the wilderness, and considering how she killed that bunny like it was nothing, it makes it so you have to give her the side-eye. Add in you know cannibalism went down in the woods, and the girls may be hunted each other? You see the rare example, especially on a premium station, of utilizing their ability to be graphic without using it as a crutch.
Initial Impression
I'm back to paying for Showtime. On Hulu, if you have the base product, there is a discount that will make it 3.99 a month for Showtime (I'm sharing this mainly to save you money, not because I got an affiliate link here). Discount aside, what I love about Yellowjackets is that it seems to be both story and character-driven, and though it could do more visually, it holds back rather than does the most to cause a stir. I respect that, I appreciate that, and it leaves me wanting more than feeling overwhelmed or like the people involved were doing too much.
So as long as it keeps this up, it might be one of the first seasons we recommended in a while.
[ninja_tables id="61523″]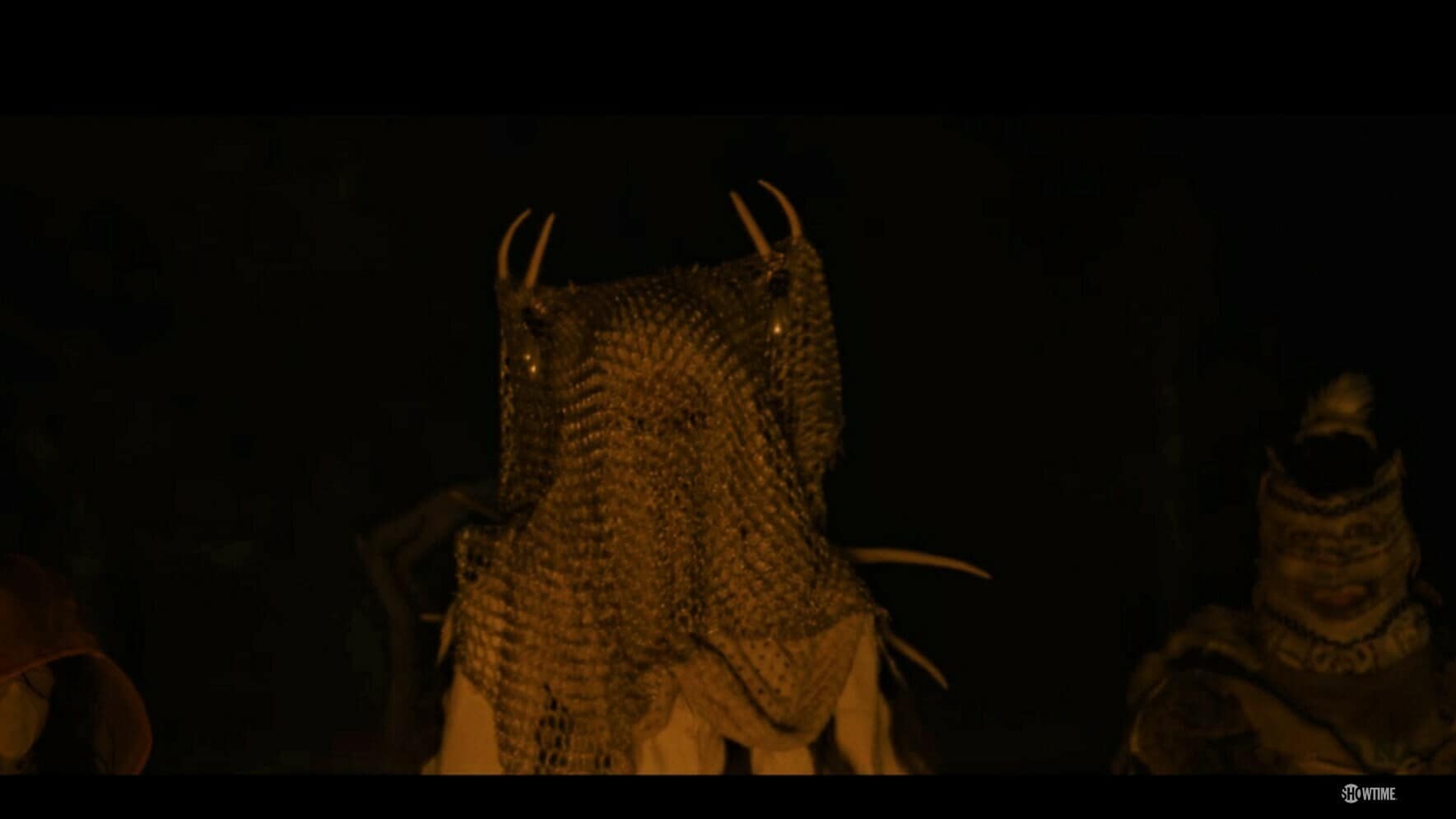 Yellowjackets: Season 1/ Episode 1 "Pilot" [Series Premiere] – Recap/ Review (with Spoilers)
Who Is This For?
People who like quality mysteries featuring characters who are likable but also very f***ed up in the head.
Highlights
Equal Interest In The 1996 Ladies As Well As A Their 2021 Counterparts
The Mystery Element
It Isn't Overtly Reliant On Sex Or Violence, But Rather Focus On The Characters and Their Story
Related Topics:
Ashley Lyle
,
Bart Nickerson
,
Christina Ricci
,
Courtney Eaton
,
Drama
,
Ella Purnell
,
Jack DePew
,
Jane Widdop
,
Jasmin Savoy Brown
,
Juliette Lewis
,
Karyn Kusama
,
LGBT+
,
Liv Hewson
,
Melanie Lynskey
,
Mystery
,
Pearl Amanda Dickson
,
Rekha Sharma
,
Romance
,
Samantha Hanratty
,
Showtime
,
Sophie Nélisse
,
Sophie Thatcher
,
Tawny Cypress
,
Yellowjackets
,
Yellowjackets: Season 1
,
Young Adult