Years and Years: Season 1, Episode 1 [Series Premiere] – Recap, Review (with Spoilers)
Years and Years may potentially be one of the most memorable shows of the summer, if not the year.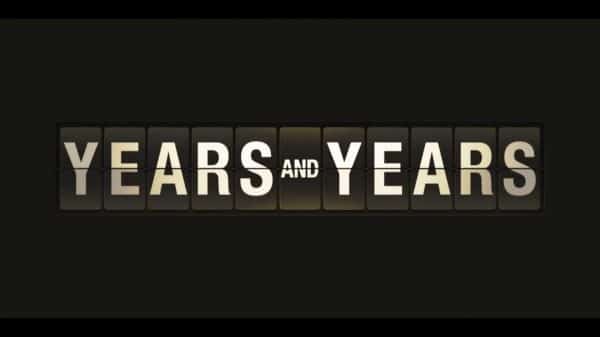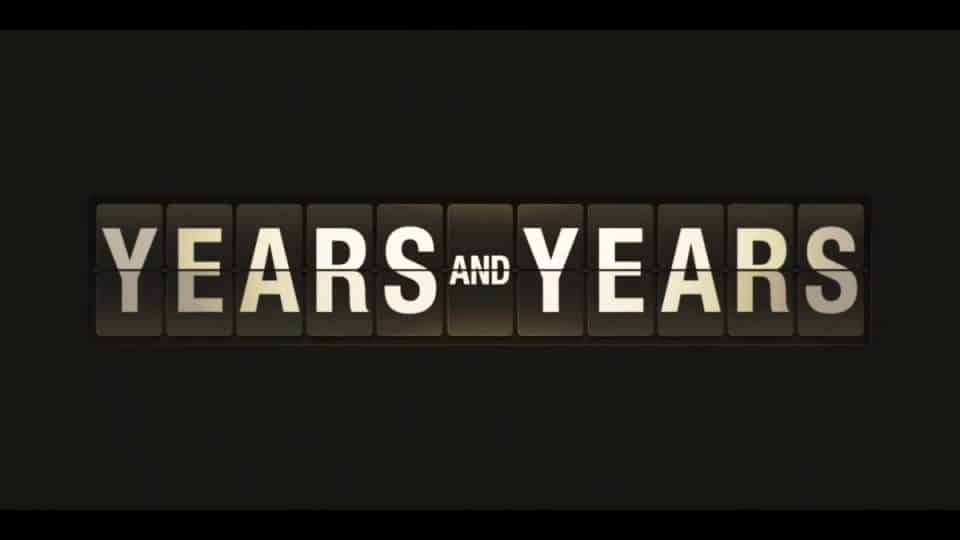 Years and Years may potentially be one of the most memorable shows of the summer, if not the year.
---
Network
BBC One/ HBO
Creator(s)
Russell T Davies
Director(s)
Simon Cellan Jones
Writer(s)
Russell T Davies
Air Date
5/14/2019
Genre(s)
Drama, Comedy, Sci-Fi
Good If You Like
Seeing How The Present Becomes a Dystopic Future

Shows Focused On A Family Vs. A Bunch Of Disconnected Characters

Political Satire

Isn't For You If You
Want To Watch Something Optimistic About The Future
Introduced This Episode
Rosie
Ruth Madeley
Daniel
Russell Tovey
Stephen
Rory Kinnear
Lincoln
Aaron Ansari
Celeste
T'Nia Miller
Bethany
Lydia West
Ruby
Jade Alleyne
Vivienne
Emma Thompson
Ralph
Dino Fetscher
Muriel
Anne Reid
Edith
Jessica Hynes
Lee
Callum Woolford
Images and text in this post may contain affiliate links which, if a purchase is made, we'll earn money or products from the company. Affiliate links and external links include an upward facing, superscript, arrow.
The Introduction
Years and Years begins around May 13th, 2019 which is the day Rosie, the sister of Daniel and Stephen, goes into labor and gives birth to her son Lincoln – a half Chinese, half English child. One whose father has long left for Beijing and likely isn't to return. Yet, with older brother Stephen, his wife Celeste, and their children Bethany and Ruby, she'll have support. Also, with her brother Daniel, and his partner Ralph, not having kids, she'll have more than enough help when it comes to Lincoln and her other son Lee.
But when it comes to Lincoln's early years, we fly past those and land in the year 2024. By this time Donald Trump has won a second term, Ralph and Daniel have become married, and a woman named Vivienne, a political commentator who once failed to become an MP, is mounting a return to politics. As that happens, Celeste and Stephen are dealing with Ruby having a graphic sex education class, which includes viewing porn, and their other daughter, Bethany revealing she is trans. However, not trans as in transsexual but transhuman. All around them both being 13.
As for the others? Well, Rosie is learning she will have to compete with robots to have sex, but at least her boys are alright. Then, when it comes to Daniel and Ralph? Well, things are getting rough. Ralph is beginning to believe conspiracy theories like germs not existing and the Earth is flat. As for Daniel? Well, with him being in charge of a housing compound for Ukrainian refugees, he isn't around much, and when it comes to one refugee, Viktor, it seems he is gaining interest.
Oh, but we're missing two, technically three, family members. One being Daniel, Stephen, and Rosie's dad, who rarely is talked about – for reasons not made explicit. On top of that, there is their grandmother Muriel, who is a piece of work, and butts heads with Celeste all the time. Then there is Edith. She is a world traveler, usually in the form of activism, and the last we see of her is when Trump decides to send a nuclear weapon to attack an alleged nuclear base owned by China. One in which she is within eyesight of the mushroom cloud.
Question(s) Left Unanswered
What did the dad exactly do to not just be disliked by Muriel, but nearly the entire family? Also, where is the mother of the kids (Daniel, Stephen, Edith, and Rosie)?
Highlights
How Terrifyingly Realistic It Is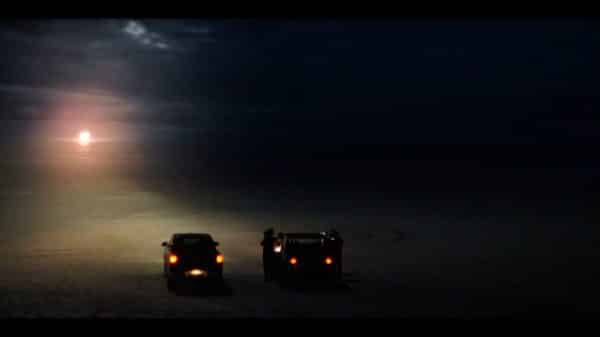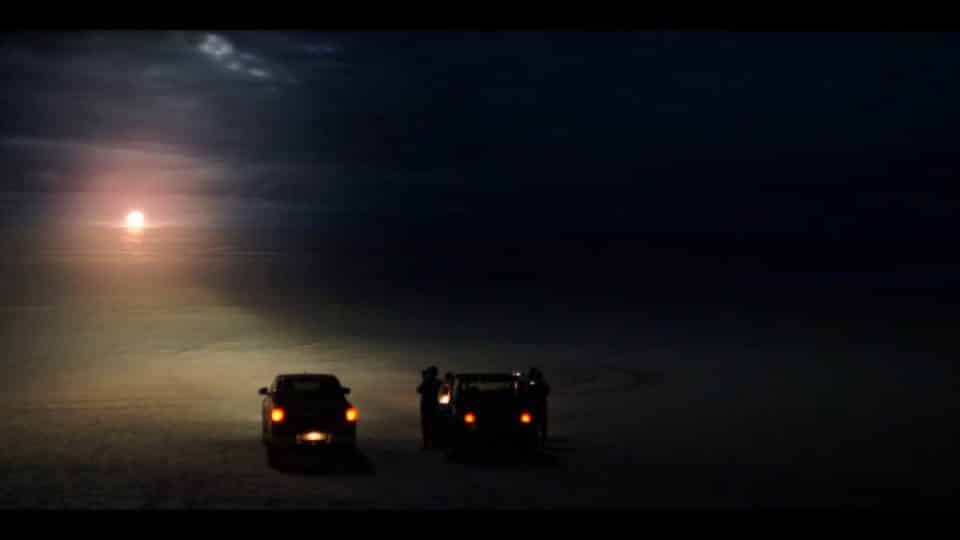 The best kind of horror is what can be believable. So while the whole nuclear war thing doesn't come until the end of the episode, and it being unknown what could happen next, it plays on a very real fear. One which takes this odd family drama to new heights and creates a sense of immediacy beyond Vivienne's rise in politics and the Ukrainian refugee crisis.
The Way It Handles Its Cast
Ensemble casts can sometimes be a bit overwhelming. For example, remembering who is who can be hard when some characters, like Stephen, we barely hear the name of, don't know the occupation of, and we rely on other characters to understand their importance. Same goes for Ralph who, outside of him believing in conspiracy theories, may not stand out. Luckily, thanks to their spouses, who are far more interesting, we experience some sort of hook so that, later on, these characters could be developed and be worth you investing in.
There Will Be More Than One Character You'll Become Invested In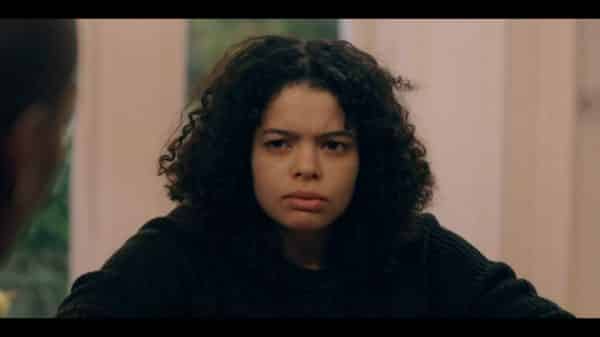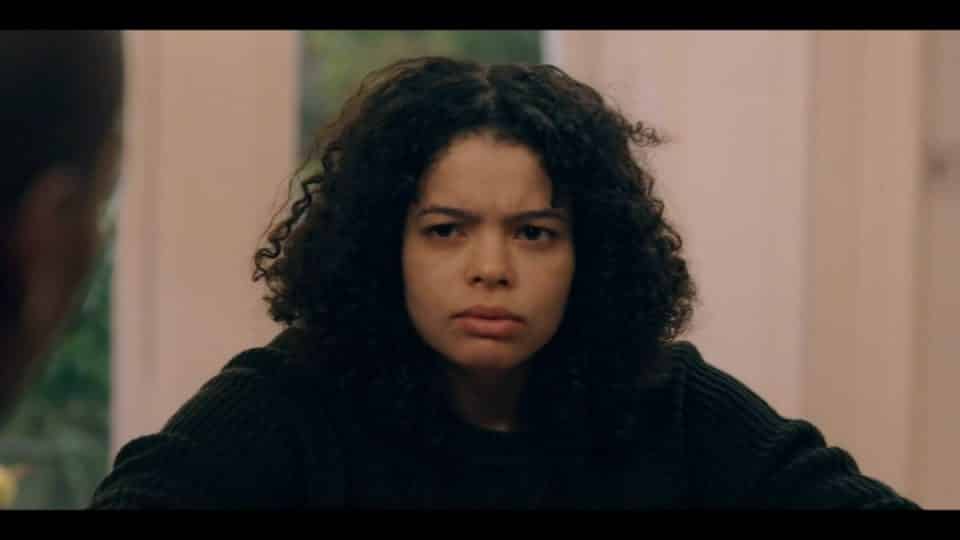 Speaking of investing, when it comes to Celeste, Daniel, Bethany, Rosie, and Edith, there is so much there you can't help but want more. Take Celeste, how is she able to deal with Muriel and her prejudice, alongside fitting in a family which she seems to mostly isolate herself from – outside of her kids, who feel like they have to schedule time with her? Then, taking note of said kids, the idea of being transhuman is interesting considering how much we see people connected to the online world, so how that evolves with Bethany could be of much interest.
Switching to Rosie, the representation of people who use a wheelchair isn't that high. Heck, even with the amount of TV and movies I watch, YouTube as well, outside of Ali Stroker, I can't think of another actor who uses a wheelchair that isn't doing so just for a role. So to see Rosie have a life, children, and be a bit aggressive in her dating habits not only brings a sense of being seen but also erasing expectations. Add in her using a wheelchair is probably a bigger thing for the audience than the characters, and it even pushes you to confront your own perceptions.
Leaving Edith.  Being that she is an old school activist, one which travels and physically makes her presence known, and is prominent in the show's world, it makes you put her under a microscope. Especially since she seems willing to put herself in dangerous situations and can disappear for months, if not years, at a time. Add in her last scene is her seeing the nuclear bomb explode, it pushes you to wonder what seeing such destruction, with your own eyes, does to a person. That is, rather than in archival footage.
---
Community Rating:
---
I feel like I'm not selling the strength of this show enough. But it is one of those things which is better to experience than overanalyze. Not to make it seem like a "Guilty Pleasure" in the form of being so bad it is good, but more so if you cut it up into segments, you lose the big picture. Because Years and Years, in the pilot, seems like the kind of show which can hold up against scrutiny yet in scrutinizing it, you lose the appeal and entertaining bits.
Though, despite saying that –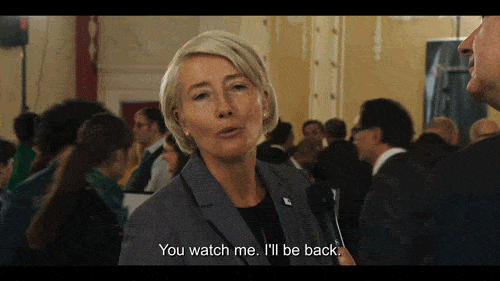 Follow Wherever I Look on Twitter, Like us on Facebook and Subscribe to the YouTube Channel.
[ninja_tables id="35606″]
How Terrifyingly Realistic It Is - 95%
The Way It Handles Its Cast - 85%
There Will Be More Than One Character You'll Become Invested In - 84%
---
Follow, Like, and Subscribe
Community Rating: 0.00% (0) - No Community Ratings Submitted (Add Yours Below)