The unique spin of Reservation Dogs focusing on the indigenous gives it a unique hook – but that's not the only reason you'll wanna stick around.
---
Episode Name
F*ckin' Rez Dogs
Aired
8/9/2021
Network
Hulu
Created By
Sterlin Hario, Taika Waititi
Directed By
Sterlin Hario
Written By
Sterlin Hario, Taika Waititi
Genre
Comedy, Crime, Drama, Young Adult
Introduced This Episode
Elora
Devery Jacobs
Bear
D'Pharaoh Woon-A-Tai
Willie Jack
Paulina Alexis
Cheese
Lane Factor
Mose
Lil Mike
Mekko
Funny Bone
This content contains pertinent spoilers. Also, images and text may contain affiliate links, which, if a purchase is made, we'll earn money or products from the company.
Plot Overview
Elora, Bear, Willie Jack, and Cheese all are looking to get out of Indian Territory, Oklahoma, and head to California. Elora especially wants to go for after the death of Daniel, one of their friends, she is done with "The Village" and wants out! But with minimal opportunities to make good money fast, the group who become the Reservation Dogs steal to make cash.
However, as Bear gains a conscious, and a group calling themselves the NDN Mafia tries to take over, so comes a tear in the group between wanting to leave and defend their hometown.
The (Potential) Hooks
Bear and Elora having very different intentions on where to take the group, and their relationship not having this "will they or won't they" vibe.
Willie Jack – purely based on personality
The battle between the NDN Mafia and Reservation Dogs
The rap stylings of Mose and Mekko
Commentary/ Review
---
Community Rating:
---
Highlights
While A Different Perspective Is A Hook, The Show Presents More Than That To Stick Around For
When it comes to Indigenous People, their representation is nil. But, while Reservation Dogs has the benefit of being one of the few, if not only shows about Indigenous people, it doesn't hold on tight to that and use it as a gimmick. As noted in detail below, as honest as it wants to be, this doesn't mean it doesn't want to pursue the strange and comedic situations that can happen. It doesn't mean it wants to hone in purely on what a modern Indigenous person goes through. Like nearly every other culture, there is a desire to not be a monolith while presenting what some may find a shared experience.
For what needs to be appreciated about Reservation Dogs is that it doesn't want to be on a pedestal and represent what it is like to be an Indigenous American. It just wants to tell the story of these kids who are Indigenous. Not in a "just so happen to be"way, since that culture is part of what formed them.
The Comedy
I wouldn't say Reservation Dogs is the funniest show I've ever seen, but it's comical. It pokes fun at the Indigenous stereotypes you can think of, while presenting comedic moments which have nothing to do with being Indigenous and are purely about personality. Take Mose and Mekko, a rap duo who are kind of corny but have huge personalities. While not a lot is done to develop them as full characters, they are the kind of comic relief you always hope pop in to make a comment on what is going on.
Heck, add in moments like the kids getting shot up by paintball guns and being overly dramatic about it? The show presents a multitude of ways to get at least one laugh out of you.
End Game Goal Established
Many shows ask you to come for the ride without giving you an idea of where you're going. With Reservation Dogs, you get a few clear goals. Elora wants out and desires to head to California while, thanks to the NDN Mafia, Bear wants to stay and defend his home. It isn't clear if one may give in to the plan of the other yet, but at the very least, you know what you are sticking around for beyond random hijinks.
Willie Jack
There is something about Willie Jack that stands out. It could be that they have the lines that you need to pay attention to, and feel rewarded for doing so. Heck, it could be the swag that Bear and Elora don't have. Either way, like Mose and Mekko, Willie Jack is a potential scene-stealer, but with there being a chance we'll get to know them, I got high hopes.
Initial Impression
What makes Reservation Dogs worth checking out is so much more than seeing a reservation or how this set of Indigenous people live. It's the personalities, the comical scenarios, and getting a sense that, as much as this is labeled a comedy, sometimes s*** will get real. It's just a question, are you ready for the adventure being proposed and all that Bear, Elora, Cheese, and Willie Jack are going to put you through on it?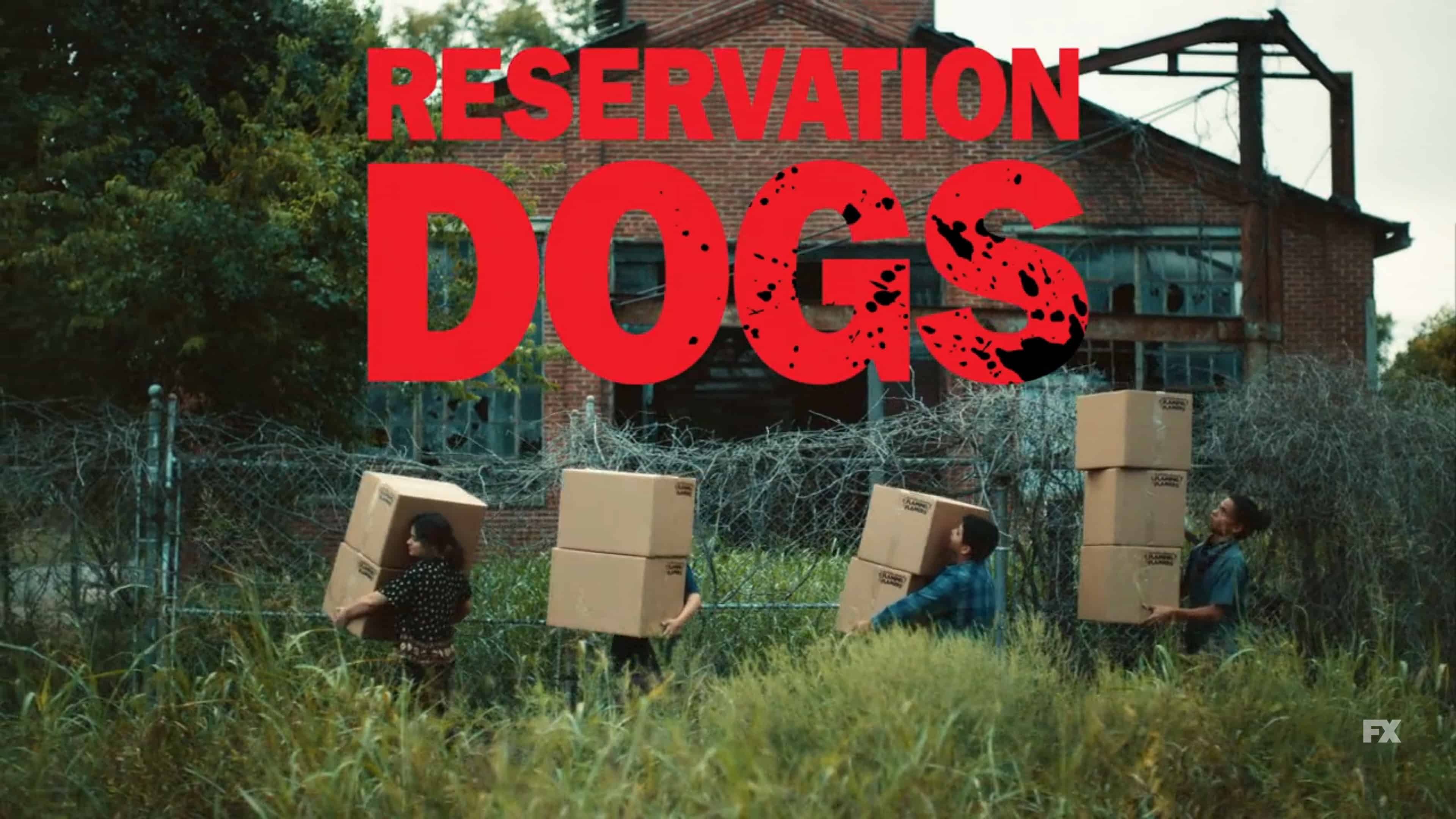 Reservation Dogs: Season 1 Episode 1 [Premiere] – Recap/ Review (with Spoilers)
Who Is This For?
Those who like teen dramedies that skew towards the comedy end and want a different kind of take on what it is to be a teen on the cusp of adulthood.
Highlights
While A Different Perspective Is A Hook, The Show Presents More Than That To Stick Around For
The Comedy
End Game Goal Established
Willie Jack