P-Valley: Season 1 – Recap/ Review (with Spoilers)
While P-Valley takes a while to get its groove, and has misplaced focus with its characters, by the end you're hooked.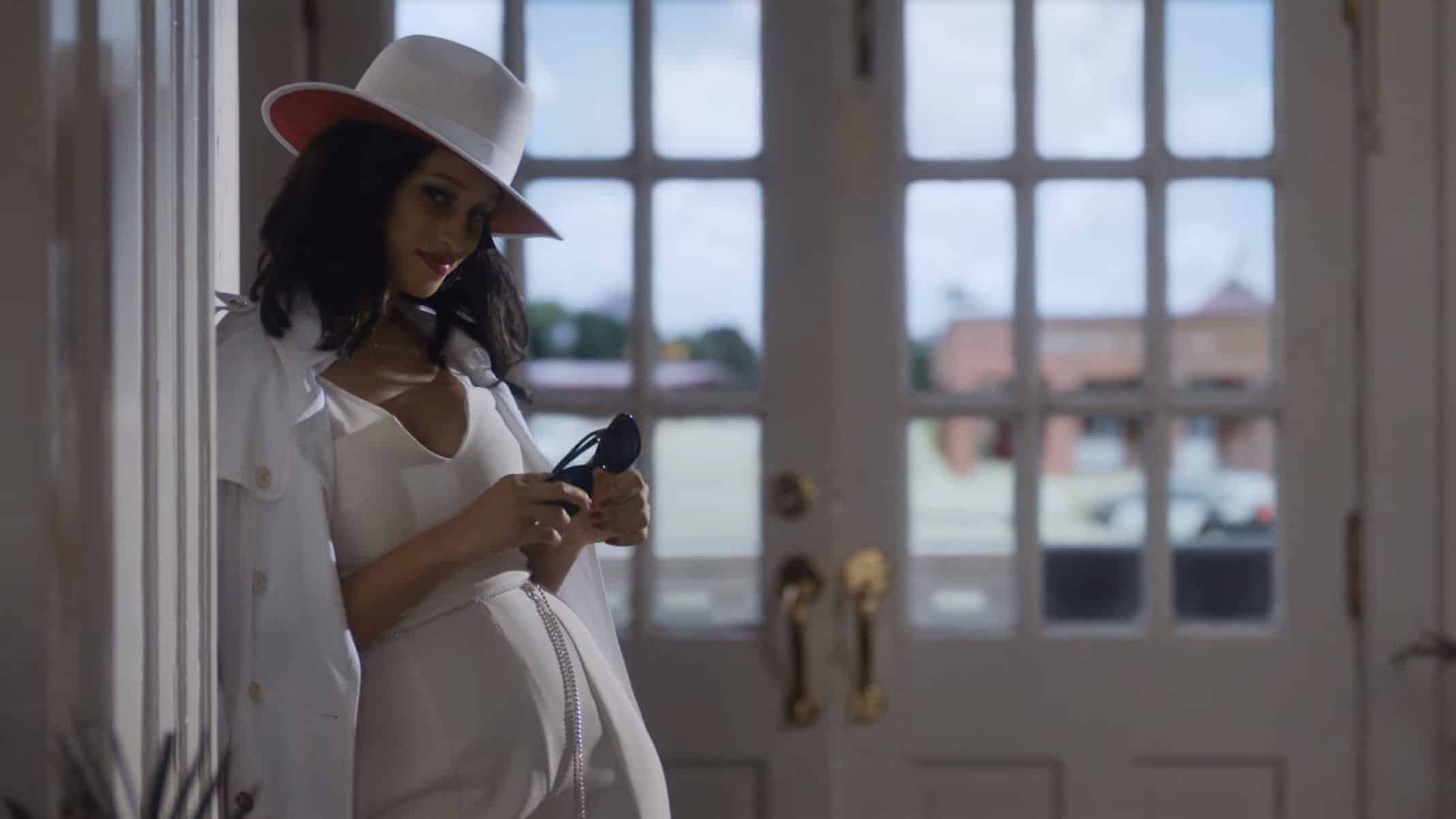 While P-Valley takes a while to get its groove and has misplaced focus with its characters, by the end, you're hooked.
---
Network
STARZ
Creator(s)
Katori Hall
Aired
7/12/2020 – 9/6/2020
Genre(s)
Drama, Mystery, Romance, LGBT
Noted Cast
Uncle Clifford
Nicco Annan
Mercedes
Brandee Evans
Hailey
Elarica Johnson
Mayor Ruffin
Isaiah Washington
Andre
Parker Sawyers
Lil Murda
J. Alphonse Nicholson
Grandmuva Ernestine
Loretta Devine
Patrice
Harriett D. Foy
Terricka
A'Zaria Carter
Montavius
Cranston Johnson
Gidget
Skyler Joy
Keyshawn
Shannon Thornton
This content contains pertinent spoilers.
Season Summary
In a small town named Chucalissa, there aren't too many places like The Pynk – a local strip club. It's owner, Uncle Clifford, despite their name, presents themselves in a feminine manner and is gay. But, to all the women who work with them, from top dollar girl Mercedes to the new girl Hailey, his employment is a godsend.
However, when it comes to others, Uncle Clifford's establishment is a blight on the community, and between Mayor Ruffin and his godson Andre, there are plans to take the land right from under Uncle Clifford to build a casino. But Uncle Clifford is a survivor and isn't going down without a fight.
Question(s) Left Unanswered
What led Uncle Clifford to turn the club his grandmother owned into a strip club?
Review
---
Community Rating:
---
Highlights
Uncle Clifford – 88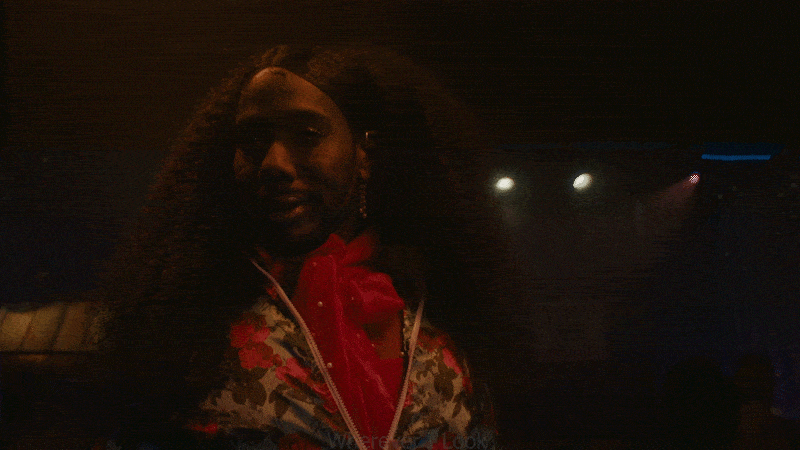 In many ways, P-Valley feels like a classic Trojan Horse kind of show which presents the familiar only to give you the underrepresented. Case in point, Hailey might be the lead, but the combination of Uncle Clifford, a dark skin gay effeminate man, and a Black woman without ambiguous features are the main selling point.
Focusing on Uncle Clifford first, from their style to sass, there is no denying Uncle Clifford should be seen as the male lead. For whether you're talking about Uncle Clifford's role at The Pynk, butting heads with the mayor and city council, their relationship with Lil Murda, a local rapper, and then their grandmother? Someone who is played by Loretta THE Devine! This rundown simplifies all the great contributions of Uncle Clifford.
But to go into detail, what you have to love is how clear Uncle Clifford makes it that they are a survivor, and for the girls at their club, the goal isn't to exploit them and spit them out. As seen by Mayor Ruffin's current secretary, The Pynk is a ends to a means, and not only does Uncle Clifford know it, but advocates for it.
Then, when it comes to Lil Murda, you have to appreciate how Uncle Clifford reminds you, despite how they walk around and the life they live, they're privileged – believe it or not. However, when it comes to love and relationships? Any and all tolerance for their existence is stripped, and Uncle Clifford is quick to mention the many who died thinking times have changed in the valley. Thus reminding you that this ain't another big city story but is country. Not southern, but progressive in some ways, like Atlanta, but straight up, conservative, rural, say or be the wrong thing, and that's your life.
Yet, despite that, seeing Uncle Clifford be who they are and playoff who they do, it brings interest to characters like Lil Murda. For someone loving them despite what others think, and wanting to be public, it's revolutionary. Never mind, Lil Murda is a rapper, and while the rap game has made minor moves towards being more diverse for men, we have yet to see an out rapper, male especially, make it big.
Switching things up, we also have Uncle Clifford's grandmother, who is something else. Between her being vulgar, the history she knows, and her love for Uncle Clifford, Grandmother Ernestine reminds you the value of Loretta Devine and makes you hope that, with this show already renewed for a second season, we'll be seeing more of her as we get more of Uncle Clifford.
Mercedes – 87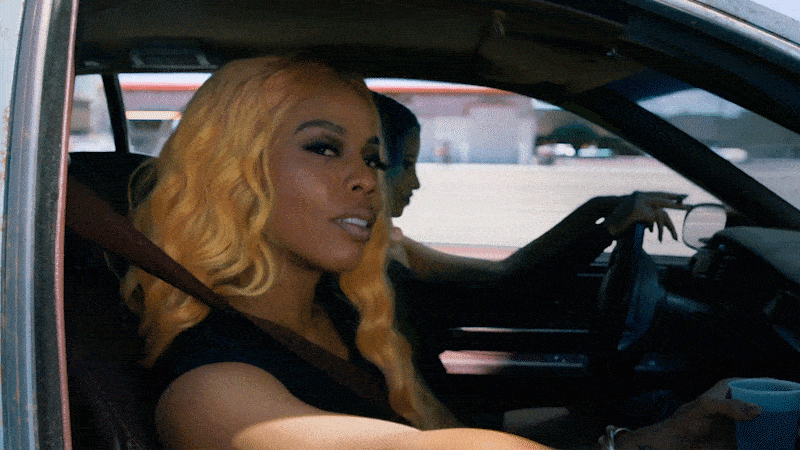 Just as Uncle Clifford should have been the male lead, as in the actor being male, not Uncle Clifford, Mercedes should have been the female lead. For whether you are talking about her dreams of opening a dance studio to legitimize herself and get her daughter back, to her relationship with her mother Patrice, a lot was going on. Yet, it often felt like we got but a taste of what could come rather than a full course meal.
Take Mercedes' relationship with Patrice. Are we told Patrice ruined the girl's credit and put her in dangerous situations? Yes. However, we don't get flashbacks to flesh out the trauma Mercedes went through. Then, when it comes to her daughter Terricka, understanding what led to Mercedes getting pregnant and getting to understand her struggle to earn her daughter back could have been something.
Mind you, as with Patrice, we're given enough for a foundation to be laid. It's just, there is this constant feeling that things could have gone farther if it wasn't for the rather uninspiring storylines Hailey had.
Low Points
The Montavius Storyline – 65
Prime example, Hailey's past, specifically with Montavius, it does little to nothing for the show. First off, Hailey comes off like a basic light-skinned girl. Someone who does have a nice body, but it seems her skin tone and body is made to compensate for what little else they have to offer. Mind you, Hailey drops some hints that there is more to her than it seems. However, when it comes to her running from Montavius and him being this gangster? Honestly, it's hard not to roll your eyes and think of all the good Uncle Clifford, and Mercedes could have done with the screentime dedicated to this storyline.
On The Fence
Hailey, Until She Got Close To Mercedes – 74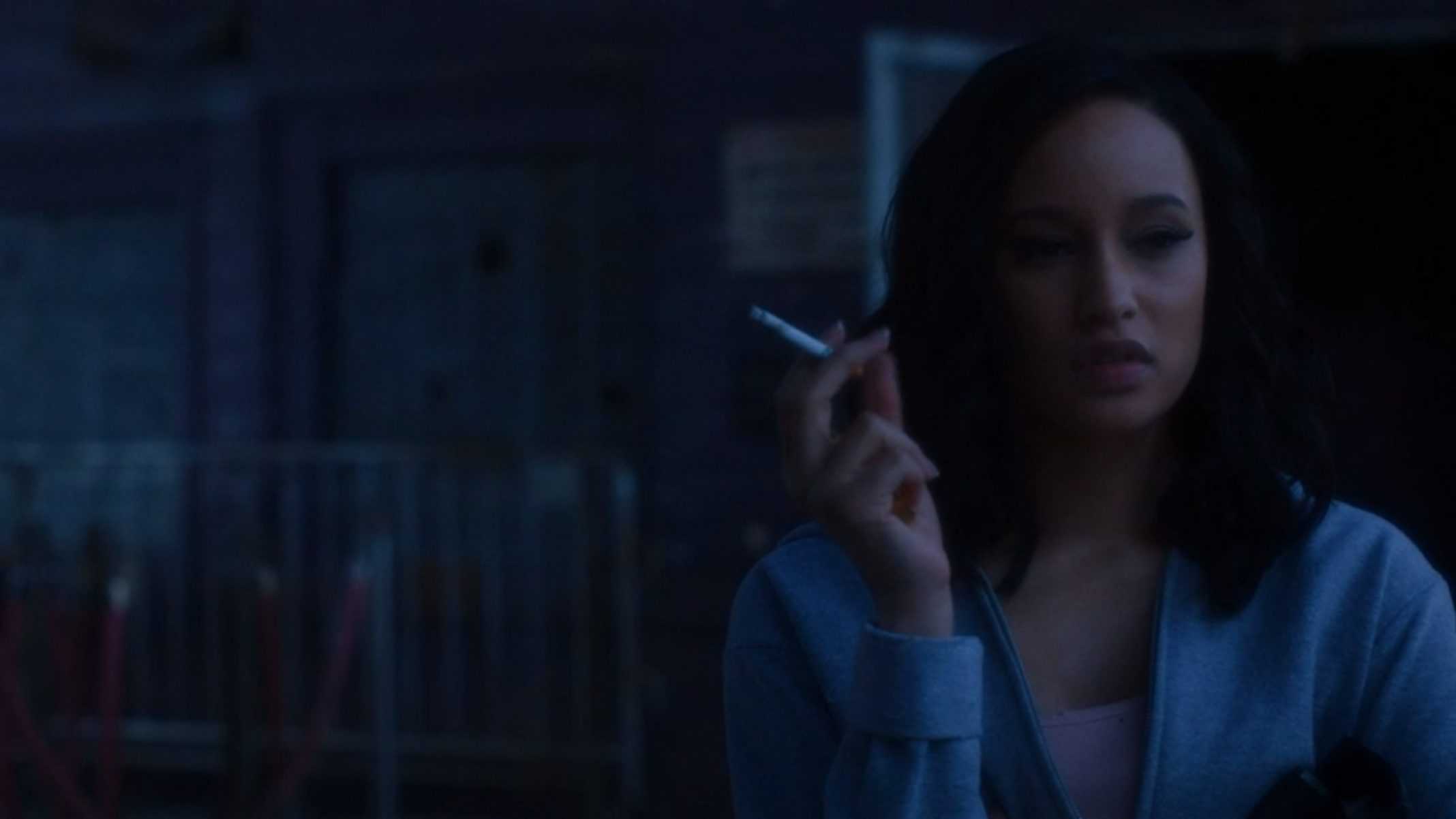 And even outside of the Montavius stuff, Hailey mourning her child and alcoholism, it sapped whatever energy this show had and felt like the conversations we see in an action movie so that the spectacle of the shootouts and car chases you don't build up a tolerance to. Making Hailey long feel like a liability until they paired her with Mercedes.
Once that happens, you begin to see a shift for Hailey starts to serve her purpose. She becomes that Trojan Horse she is meant to be and takes any and all focus that would be on her and brings it to the far more interesting Mercedes—thus allowing this show to end its first season on a higher note than you'd expect in the beginning.
Andre & Mayor Ruffin – 75
When it comes to heterosexual men on this show, generally speaking, they're boring. Andre, who is willing to cheat on his wife, ain't nothing about him which makes you hope he returns for a second season. Then with Mayor Ruffin, the only thing he is good for is an outright adversary. For with Patrice, who can also be seen as a villain, she is complicated, and you want her to reconcile with Mercedes. Mayor Ruffing? You want to see him backed into a corner and wild as he fights the city council, Uncle Clifford, and gets a few licks in.
So here is hoping, assuming Andre went back to Atlanta, Mayor Ruffin absorbs his screentime.
The Majority Of The Strippers at The Pynk – 72
Whether you are talking about Gidget, Keyshawn, or the other girls who barely made any impact at all, to the point their names are hard to fathom, a lot of the strippers feel underdeveloped or like background characters. Gidget, for example, one of, if not the sole white girl, while we learn her mom was a stripper, past her prime, and she is dating a drug dealer, beyond that? We don't know much about her.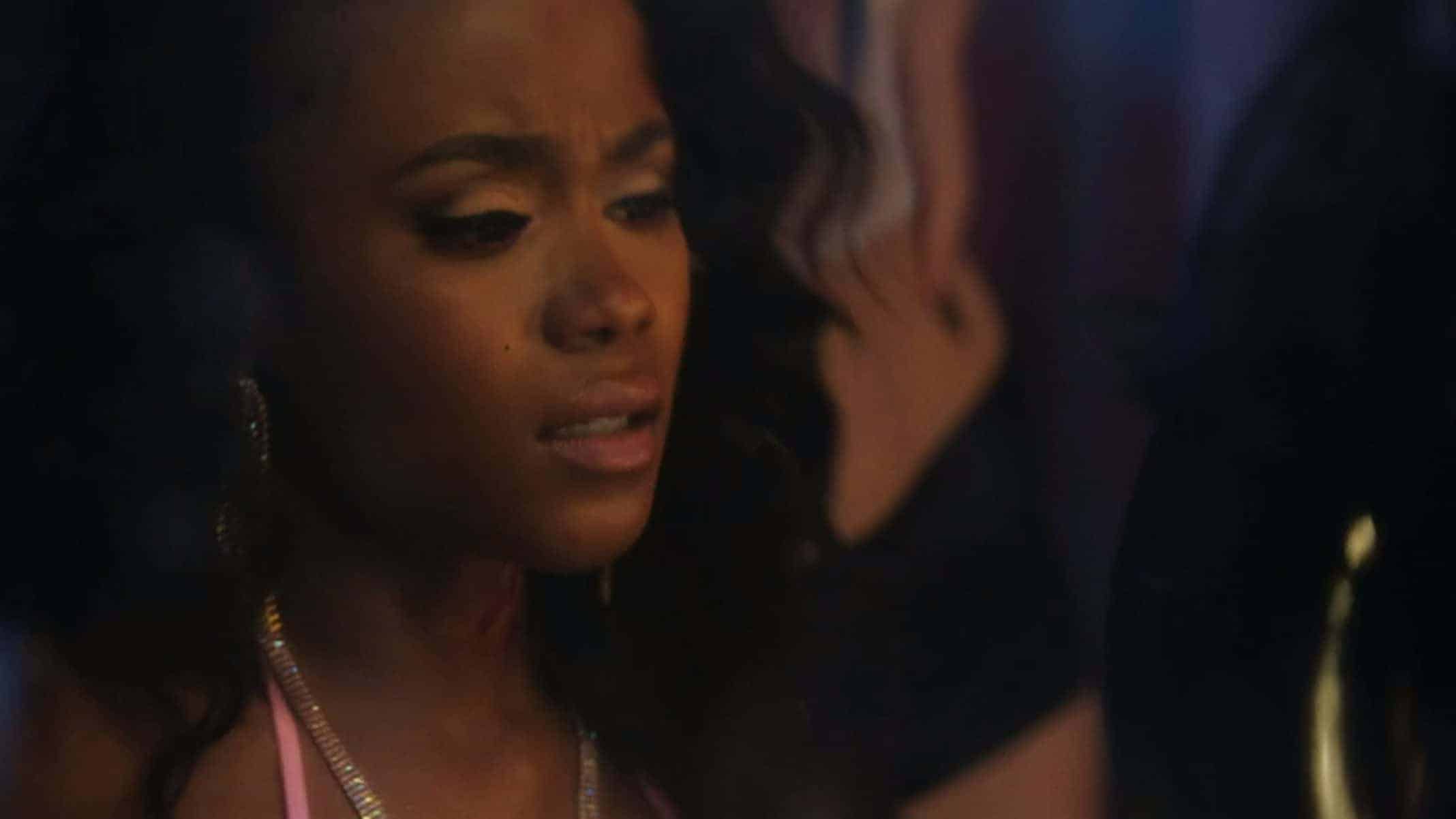 Then with Keyshawn, I'd submit just as she started to become someone more than Mercedes' replacement at The Pynk, the season finale hits. Leaving her whole storyline on the type of cliffhanger that will make her journey likely feel disconnected.
Overall
There is a lot of good things going for P-Valley but like so many shows, rather than put the best and most interesting characters front and center, they don't. Instead, you get what we're used, someone with an overdone look and storyline as the central character. And while, increasingly, they are just used to bring a sense of familiarity as those who traditionally haven't gotten to shine get their spotlight, it's hard not to get tired of this method of casting and writing.
Hence the mixed label. P-Valley gets better as Hailey loses his star status, but considering how much time was dedicated to her, and clearly could have been used on better characters, it's hard not to get frustrated.
Things We'd Like To See Next Season
I'd love to see and learn about Uncle Clifford and Mercedes growing up. We don't see or hear much about Uncle Clifford's parents, and with Mercedes, her relationship with Patrice is explosive and deserves further exploration.
Hailey's life as a corporate accountant and mother – not in large doses, but enough to build up to the eventual arrival of Montavius' goons.
Mercedes growing closer to her daughter
Keyshawn continuing to outgrow her boyfriend and, eventually, leaving him.
Hailey stepping away from stripping and bumping heads with Big L and Uncle Clifford over the club's financials – especially as Big L's drug deals come in and Montavious' people come to Chucalissa.
Andre not return.
Seeing more of Mayor Ruffin's battles with the locals, as well as the City Council.
Mercedes truly not return to the pole and find a life outside of The Pynk.
Uncle Clifford - 88%
Mercedes - 87%
The Montavius Storyline - 65%
Hailey, Until She Got Close To Mercedes - 74%
Andre & Mayor Ruffin - 75%
The Majority Of The Strippers at The Pynk - 72%
P-Valley gets better as Hailey loses his star status but considering how much time was dedicated to her, and clearly could have been used on better characters, it's hard to not get frustrated.
---
Follow, Like, and Subscribe
Community Rating: 0.00% (0) - No Community Ratings Submitted (Add Yours Below)