In The Dark: Season 1, Episode 1 "Pilot" – Recap, Review (with Spoilers)
I won't say In The Dark seems like it'll last past 1 season but, if it does, it has the potential to be a cult classic.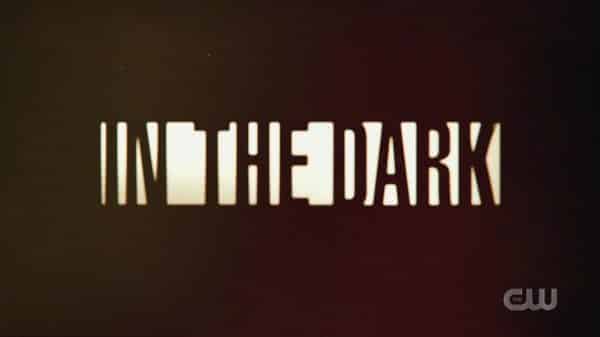 I won't say In The Dark seems like it'll last past 1 season but, if it does, it has the potential to be a cult classic.
---
Network
CW
Creator(s)
Corinne Kingsbury
Director(s)
Michael Showalter
Writer(s)
Corinne Kingsbury
Air Date
4/4/2019
Genre(s)
Drama, Mystery
Good If You Like
Underrepresented People Who Aren't Sweet And Kind

Lots of Sarcasm

Murder Mysteries

Isn't For You If You
Sob Stories Which Explain Why Someone Is Such An Ass
Introduced This Episode
Murphy
Perry Mattfeld
Joy
Kathleen York
Hank
Derek Webster
Tyson
Thamela Mpumlwana
Dean
Rich Sommer
Jess
Brooke Markham
Felix
Morgan Krantz
The Introduction
Since Murphy was 14, she has been blind, and because of that, among many other things, she is a very unhappy young woman. One who is only employed, if you want to call it that, because her adoptive parents, Joy, and Hank don't want to see her homeless. Yet, considering she blacks out at work from drinking the night before, or maybe the amount of morning-after pills she takes, they are probably keeping her employed just to keep an eye on her.
But before you go writing her off as a thankless woman-child, there is one person who brings out the best in her. This kid she has known for two years named Tyson, who may or may not be a local dealer, who she talks to daily. That is until he suddenly disappears and from thinking she found his body to discovering his phone abandoned beneath an underpass, Murphy gets worried. Yet, with her being drunk most of the time, and a bit mean, she finds the cops unhelpful, her roommate Jess not the best partner in her search, and thus she plans on finding the truth alone.
Well, unless Dean, an actual cop, really takes the case seriously and helps.
Other Noteworthy Facts & Moments
Murphy's actress, Perry Mattfeld, is not blind in real life.
Question(s) Left Unanswered
Did Murphy's biological parents give her up or was she taken from their care?
Highlights
The Balance Between Being An Ass**** Yet Someone You Want To See More Of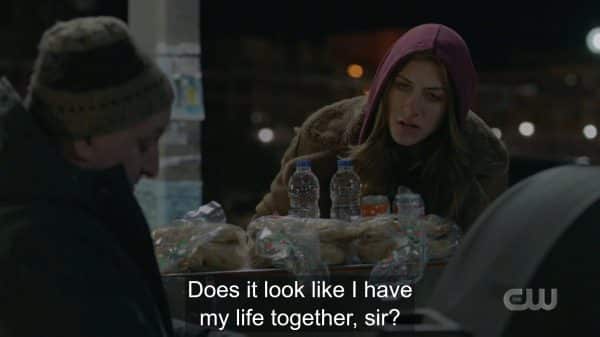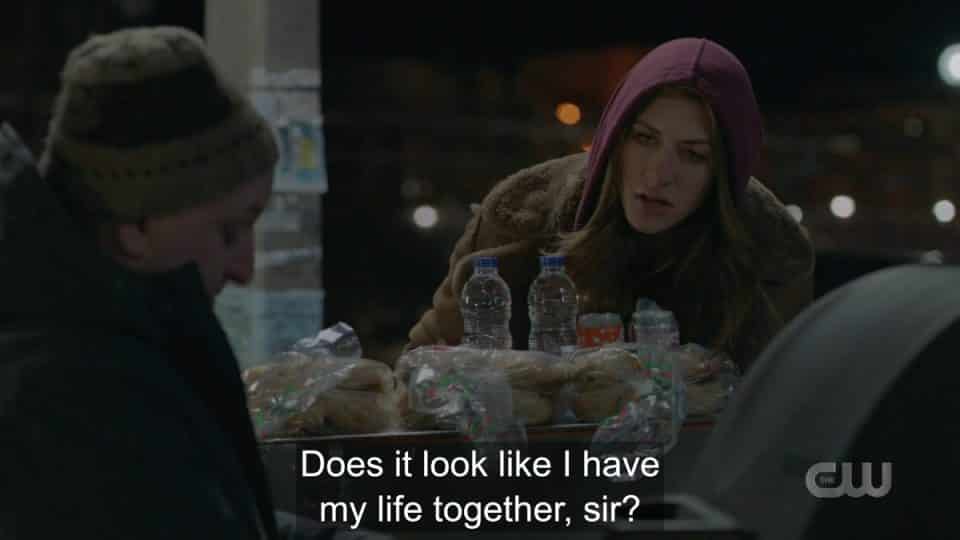 Anytime an underrepresented person, be it Black women, heavyset people, or those like Murphy who are blind, aren't sweet, kind, and adorable – it is such a beautiful thing. For while those segments, and many others, need and should be seen, also be shown as human, making characters likable also makes them dull. They have to be complicated, get mad, not always be put in the position of the victim and that's what Murphy gives us.
I mean, can you feel bad for her? Absolutely. Yet, she has no issues sleeping with someone's husband, is neglectful to her dog, takes advantage of nearly everyone she knows and doesn't really have redeemable traits. And I say that taking note of her motivation being to find what happened to this 17-year-old kid who she has bonded with. For let's face it, her doing so is a selfish decision. He is the only person, besides her dad, who likes being around her, perhaps wants to be around her, and she doesn't feel the need to chew them up and spit them out.
Making you lowkey wonder if she just gets along with people of color more than anyone else.
Murphy's Relationships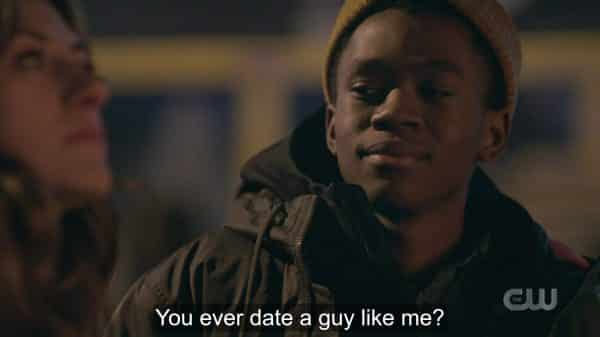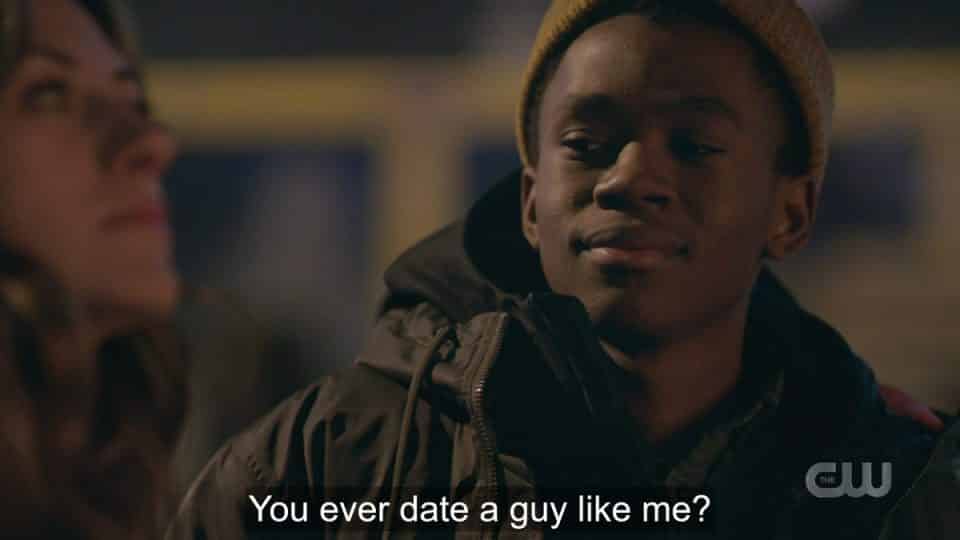 Speaking of Murphy's relationships, that will probably be the driving force of you staying. Not to say her being the blind detective won't bring some interest but she isn't Veronica Mars. Granted, her sarcasm definitely hovers near Veronica's level, but the wit and sleuth stylings aren't here. Yet, her relationship with Tyson, Hank, even her brother/sister relationship with her co-worker Felix, that is what you'll find yourself investing in. Especially as her story unfurls and you begin to wonder if Tyson's death or disappearance could mean new life?
On The Fence
This Seems Like It Would Make A Awesome Mini-Series But Instead Was Designed For Multiple Seasons
One of the things you have to appreciate about CW is that, with it seemingly accepting its underdog status within the network TV landscape, it experiments like it is a cable station. Granted, some experiments, like when they were going to do a show about a trans or non-binary person, they don't see the light of day. However, there are also shows like In The Dark that could exist on USA, TNT, maybe even Netflix, yet they don't for whatever reason.
The only problem is, being that CW is a network show, it means that shows which aren't of the DC universe or have a built-in audience like Riverdale, they often get cancelled. Leading to the wish that they'd just invest in mini-series and like Big Little Lies, just suddenly come up with a season two after what could be seen as a proper ending. For while this has 13 episodes booked, with this show producing the second lowest ratings for a series premiere for the last few seasons, that's a major red flag. One which leads you to wonder if it is worth getting invested for while CW isn't known for pulling shows early, with there being so much choice, do you really want to watch a show which may end on a cliffhanger?
---
Community Rating:
---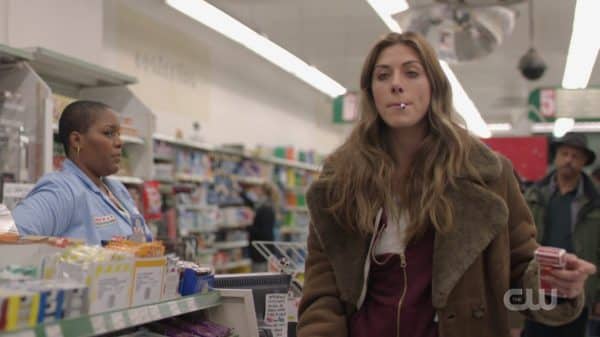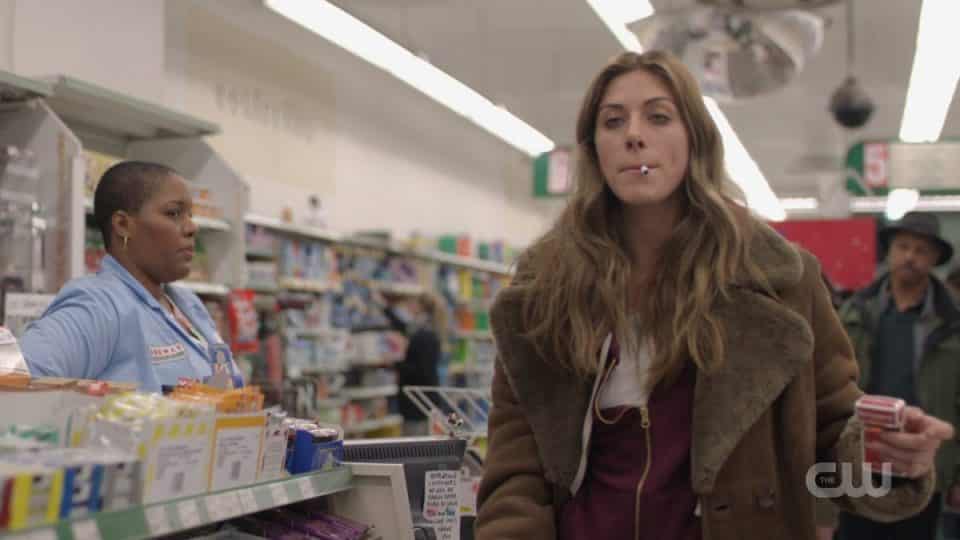 Network tv, especially CW, always makes me hesitant since I hate getting really into something and then it either suddenly is pulled or is left on a cliff hanger. Yet, there is something about In The Dark that is like an adorable, but kind of annoying, kid who keeps poking at you. Despite how much you may want to hope it won't keep trying to get your attention it won't stop. So I'm just hoping this doesn't get dropped.
But, fears aside, the reason this is being labeled positive is because the baseline of the relationship dynamics is past saying "good enough" and the detective aspect feels like it can grow stronger. Also, Mattfeld as Murphy seems like a good match and the way she balances Murphy being a sarcastic ass with a person who just isn't accustomed to social niceties isn't perfect, but is flawed perfection. Making for a potentially addictive series which hopefully CW doesn't make you go cold turkey from when the season is over.
Follow Wherever I Look on Twitter, Like us on Facebook and Subscribe to the YouTube Channel.
---
Find Other Recaps/Review Of TV Shows & Specials On The TV Series Master List Page
---
Affiliate Links
---
Follow, Like, and Subscribe
Community Rating: 0.00% (0) - No Community Ratings Submitted (Add Yours Below)