UMC's newest show For The Love of Jason has everything it needs, except enough episodes to not feel a bit rushed.
---
Network
UMC
Creator(s)
Trell Woodberry
Aired
11/19/2020 – 12/24/2020
Episodes
6
Genre(s)
Comedy, Drama, Romance, Young Adult, LGBT
Noted Cast
Jason
Trell Woodberry
Carmen
Kalilah Harris
Erick
Kareem J. Grimes
Bryan
B.J. Britt
Lisa
Jessica Quintero
Alicia
Christol Lartey
Alex
Brely Evans
Lacy
Laila Odom
Patricia
Jackée Harry
Marva
Melanie Mosley
Lola
Beverly Todd
Sam
Carl Gilliard
This content contains pertinent spoilers.
Season Summary
Jason is 34 years old, has been single for a year, and struggles to find someone he clicks with enough to seriously date. Mind you, not because he is hung up on his ex Carmen, but after 3 years, she has set a precedent. But while Jason is struggling with being single, he isn't alone. One of his friends, Lacy, freshly divorced, is also having a bit of a hard time as she tries to get her career back on track.
As for their friends, Erick and Bryan? Well, Erick is freshly married to Lisa, who wants better for them so that it could match what she grew up with – which puts pressure on Erick. Then with Bryan? Well, when it came to Jason and Carmen, he ended things to not waste Carmen's time. With Bryan, he gave his girlfriend, not fiancée, Alicia, a ring to make her happy, but then avoided setting a date.
Oh, and lest we forget, Jason's sister, Alex, also has her own issues since she is a queer woman from that generation when coming out wasn't a norm and with a mother like Patricia, Jason, and many others may know, but their mom may never know.
Review
Highlights
How Characters Are Made To Be Likable But Flawed
From Jason to Lacy, Erick to Bryan, there is something that can hook you with each character. Jason, especially if you are 30 something and single, represents that difficult time of watching your friends getting married while you are out here in the struggle. Never mind, when it comes to watching some like Bryan, see them force women to take on baggage just because they refuse to be honest with themselves or them.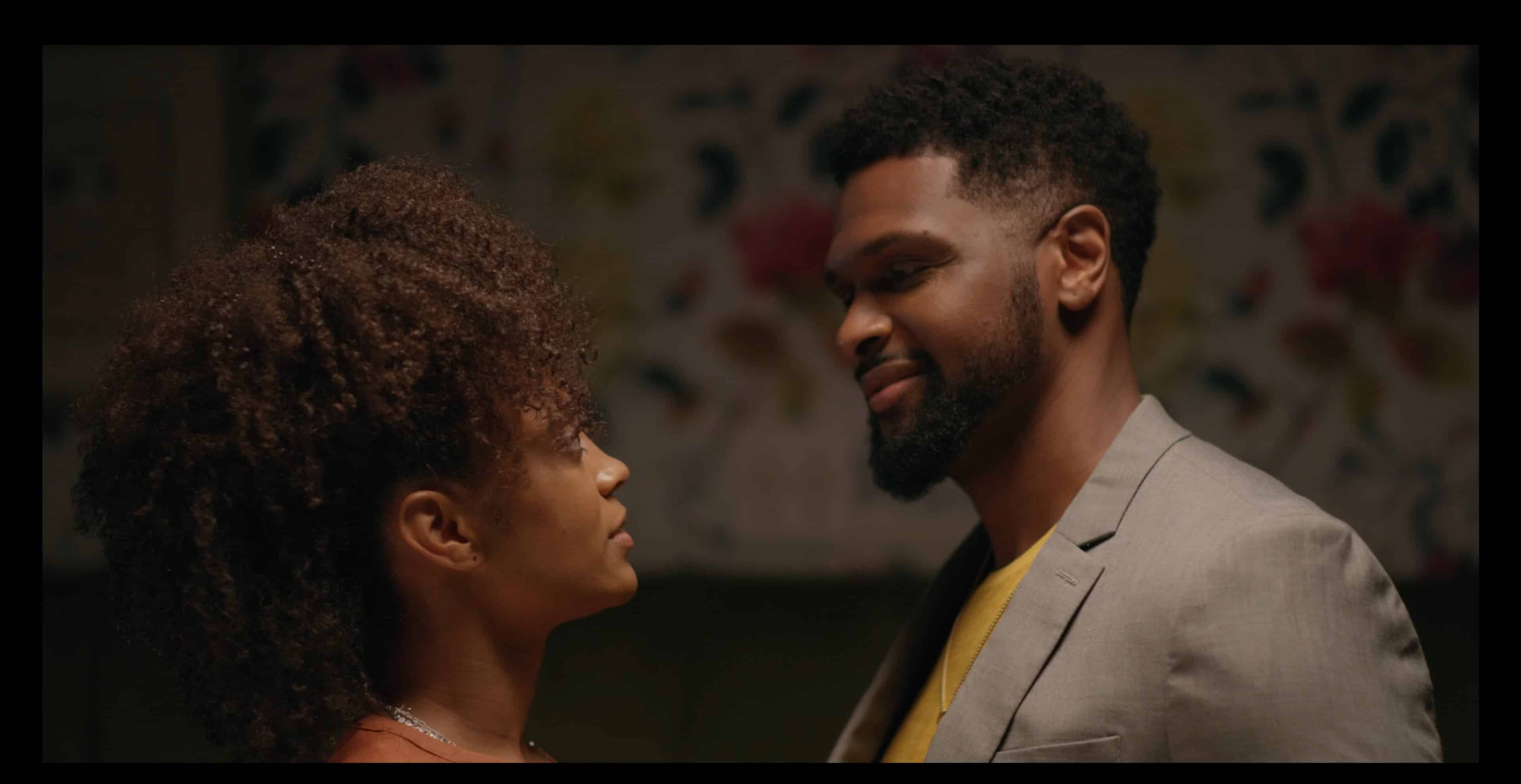 Yet, this isn't saying Jason is a saint. When it comes to Carmen, he clearly has flaws dealing with his inability to commit to potentially being the kind of guy who may willingly gaslight someone. Never mind, considering how the season ends, with Carmen pregnant, either is using the pull out method, relying on her to handle things or may not be the best with condoms – since her pregnancy came as a surprise.
Switching to Bryan, yes, he is always stepping on the line between cheating and just being flirtatious, but he's hilarious about it, right? He's just that trash friend who you can see doesn't want to be lonely yet doesn't necessarily pair well with who he has. Then with Erick, honestly, he might be the least flawed. In fact, he might be an overall good person.
So let's go to Lacy. As gone into further below, she is hilarious, but also clearly needs to go to therapy more than the few times we see Jason go. But to be fair, she is a child star who is now a fully grown adult and is struggling financially and emotionally. Her ex ruined her credit and seemingly drained her accounts, legally, which has left her a bit scarred. But that is the beauty of her and most of the characters. You can see each one has baggage, even Erick, who used might have been a sugar daddy at one time, and yet they are all given a certain amount of grace to remind you they are just struggling with what it means to be human.
So Many Moments You Can't Help But To Actually Laugh
I would mostly credit this to Lacy, especially when she is bickering with Bryan. For while most characters may get a comical line, like when Jason breaks the fourth wall, the only one who is consistent and guarantees a laugh is Lacy. Be it when she sees her ex on the street, feels uncomfortable at a swanky brunch, or is at the bar dealing with patrons getting on her nerves.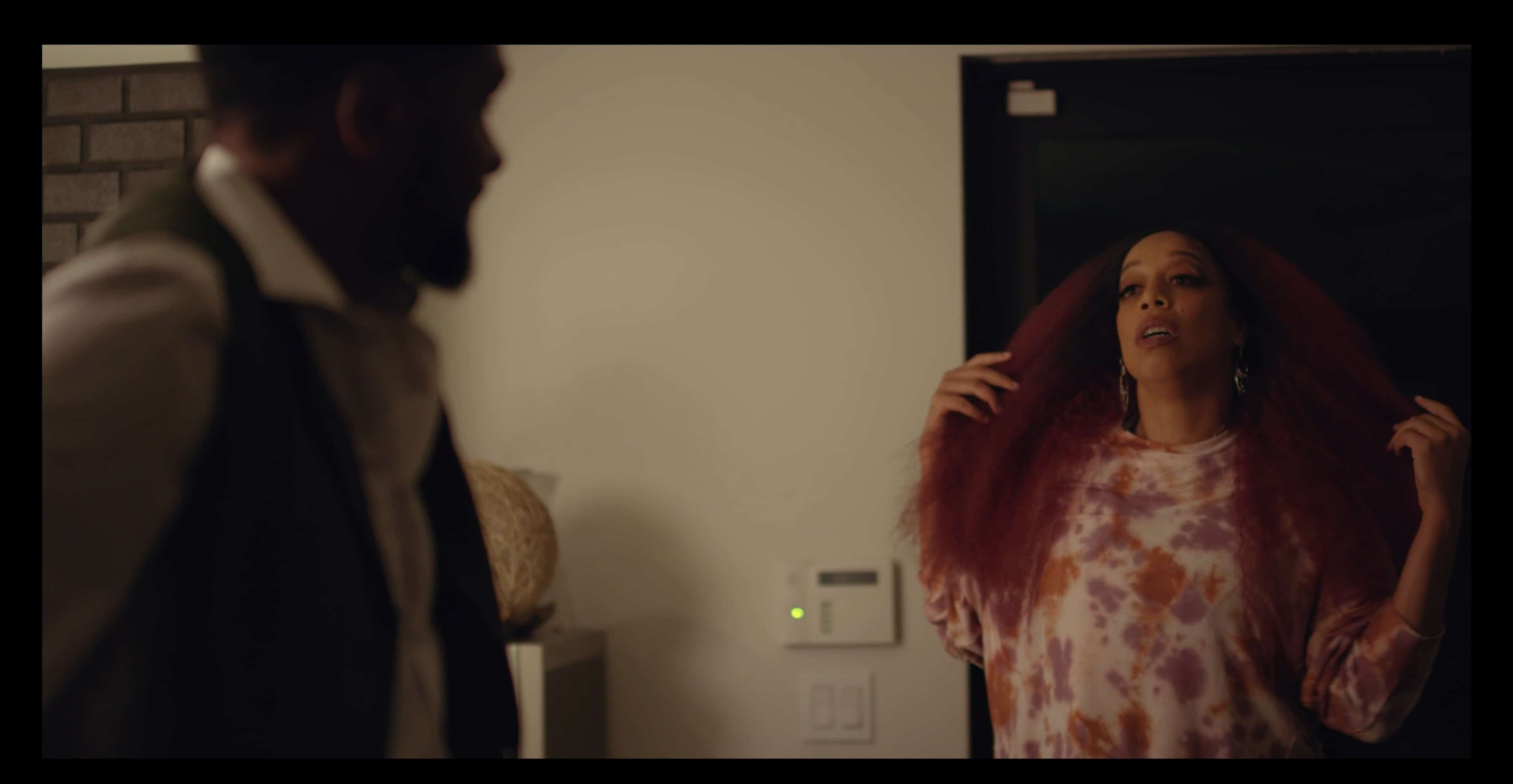 However, there are other characters, such as the one episode Marva, who leave an impression on you. Mainly since she comes off like a modern-day Sheneneh, but actually played by a Black woman.
It's Not All About The Young Folk
While there isn't an equal mix between the seasoned and barely out of the oven (is there a term for 30 something-year-olds), you do have to appreciate the characters of Sam and Lola. Starting with Lola, she Is a client of Jason's agency, and just her story makes her riveting to watch. Heck, you could even submit that, with so few shows focused on people of a certain age, it could have set up a backdoor pilot.
I mean, can you imagine a Black, Academy Award-winning actress making a comeback? One after losing her high school boyfriend due to betrayal and him ruining her career? I don't know about you, but that is certainly something different.
Then with Sam, Erick's dad, what we get is that rarely seen politically incorrect character who isn't that way due to willful ignorance or for the sake of a joke. Rather, Sam seems to just have lived in a bubble, but with Lisa coming into his life, he is trying to catch up on what he doesn't know, which seems to be that Caribbean and Latin culture is very diverse and isn't summed up in speaking Spanish and being pros at landscaping.
On The Fence
It'll Feel Entirely Too Short
While 6 episodes would have been minimal if this was an hour series, each episode of For The Love of Jason is only a half-hour. So it may feel like it ended just as you have gotten comfortable with who is who and their dynamics. Add in many episodes felt like they spent a bit more time introducing new characters than fleshing out the ones who were established in the pilot, and it furthers the shock when you realize episode 6 is the last.
For when it comes to some characters like Alex, it'll feel like they were left behind and just show up for a scene or two to remind you they are still part of the cast. Meanwhile, we meet Erick's parents and they get developed, Jason's client, Lola, and his co-worker, and eventually you almost feel like many get their chance to shine, but not burn as bright as they could. And while this is the first season, so introductions should be the main focus, it ultimately feels like we end things just as everyone's character foundation is laid out. Making the growth we see for a few seem like it mostly happened while they were off-camera since we rarely get to see the work, we just hear the conversations about what they are planning to do and the results thereafter.
Overall
In a way, For The Love of Jason, taking note it is on a growing network, and this is the first creation of its lead, almost feels like what a lot of YouTube series would be like if they got the funding they needed early on. Especially for creators who had the right vision, the right cast, just everything perfect except for the budget. Because, frankly, the only thing For The Love of Jason is missing is the episode order it deserves. Beyond that, everything about Woodberry's first outing is not only entertaining but also relatable.
Hence this being noted as something you should watch. For The Love of Jason moves us out of the 20 something drama and brings a male perspective, a Black male perspective to be specific, which isn't necessarily over tapped. And when you add in Jason's friends and their personalities, their flaws, their struggles, it makes for a show that gives many who may not find voices elsewhere a place to feel seen, heard, and laugh through what they are past.
Season Reviews & TV Specials
Summary
How Characters Are Made To Be Likable But Flawed - 86%
So Many Moments You Can't Help But To Actually Laugh - 85%
It's Not All About The Young Folk - 84%
It'll Feel Entirely Too Short - 75%
frankly, the only thing For The Love of Jason is missing is the episode order it deserves. Beyond that, everything about Woodberry's first outing is not only entertaining but also relatable.