Training Wheels (2022) – Review/ Summary (with Spoilers)
In this awkward comedy, a socially inept woman decides to call on an escort to help her understand what
---
Director(s)
Alison Rich
Screenplay By
Alison Rich
Date Released
1/20/2022
Where To Watch
Film Festival (Sundance Film Festival)
Genre(s)
Comedy, Romance
Duration
15 Minutes
Content Rating
Not Rated
Noted Cast
Enid
Alison Rich
Ricky
George Basil
Film Summary
Due to a lack of experience in dating, Enid wants to prep for a date she has soon by having someone to practice with. Enter Ricky, an escort, who she uses as training wheels to know how to dress nicely for a guy, have a conversation, argue, and more. All with the hope that, after 48 hours, maybe she'll catch up on the life experience she lacks.
Cast & Character Guide
Please Note: This is not an exhaustive list of every cast member.
Enid
Between being scarred because of someone she thought was an ex, combined with her work, Enid doesn't get out much and struggles with social situations. But, while she may not be good at interacting with most people, never mind dating, she hasn't given up! All this has done is make her want to study and be ready for when the right one comes around, and she thinks he has.
Ricky
By the time Enid books Ricky, it seems he is at the tail end of his career. He isn't able to really live up to the adventurer persona and isn't the youngest and hottest guy anymore. However, he seems safe, nice, and because of that, Enid chooses him to help her understand the groove of being with someone.
Other Noteworthy Information
Reason(s) for Film Rating: Sexual situations and suggestive language
Review
Highlights
The Kind Of Comedy Rooted In Realness
When you first meet Enid, she does have an almost Miranda Sings-type persona to her, in that she can seem like a spoof or exaggeration. However, then you come to realize that Enid isn't someone made to laugh at but potentially relate to. As Ricky notes, many struggle not just with being in a relationship but starting one, and for some like Enid, it can often feel like you missed the basics in school on how to obtain what often is portrayed as a normal part of adult life.
Now, this isn't to say the short veers towards a Debbie Downer, poor Enid, type of scenario. Rather, between Ricky and Enid, you see holes poked into the expectations of what relationships are like when someone has lived as an outside. Arguments aren't fun exchanges. They are confrontational, leave you feeling vulnerable and defensive. Sleeping with someone, especially if they are all over the place, snore, and more, isn't romantic – it's hell. And from one aspect to another, you see Enid get out of her head a bit, and even though she remains a hot mess, she seems to be a hot mess who accepts everyone is. It's just some are able to accept that of themselves and others better.
Overall
Our Rating: Positive (Worth Seeing) – Recommended
I want a mini-series. Enid's story, from deciding to book an escort and her journey to find love, pushes you to want more from Rich and her take on people like Enid. For as you can see a almost teasing involved, as we get deeper into Enid's feelings, she develops the best kind of comedy: The kind which switches from you laughing at the lead to laughing with them. All while showing, while their situation may seem foreign, especially in movies and shows, it is far more relatable than most of what we see put on the big or silver screen. Hell, streaming services as well.
Hence the recommendation: I'm not sure how you may get to see this once Sundance is over, but if you can make a way, take it and enjoy seeing a character who is imperfect without trying and relatable without feeling like they are placating you.
[ninja_tables id="46802″]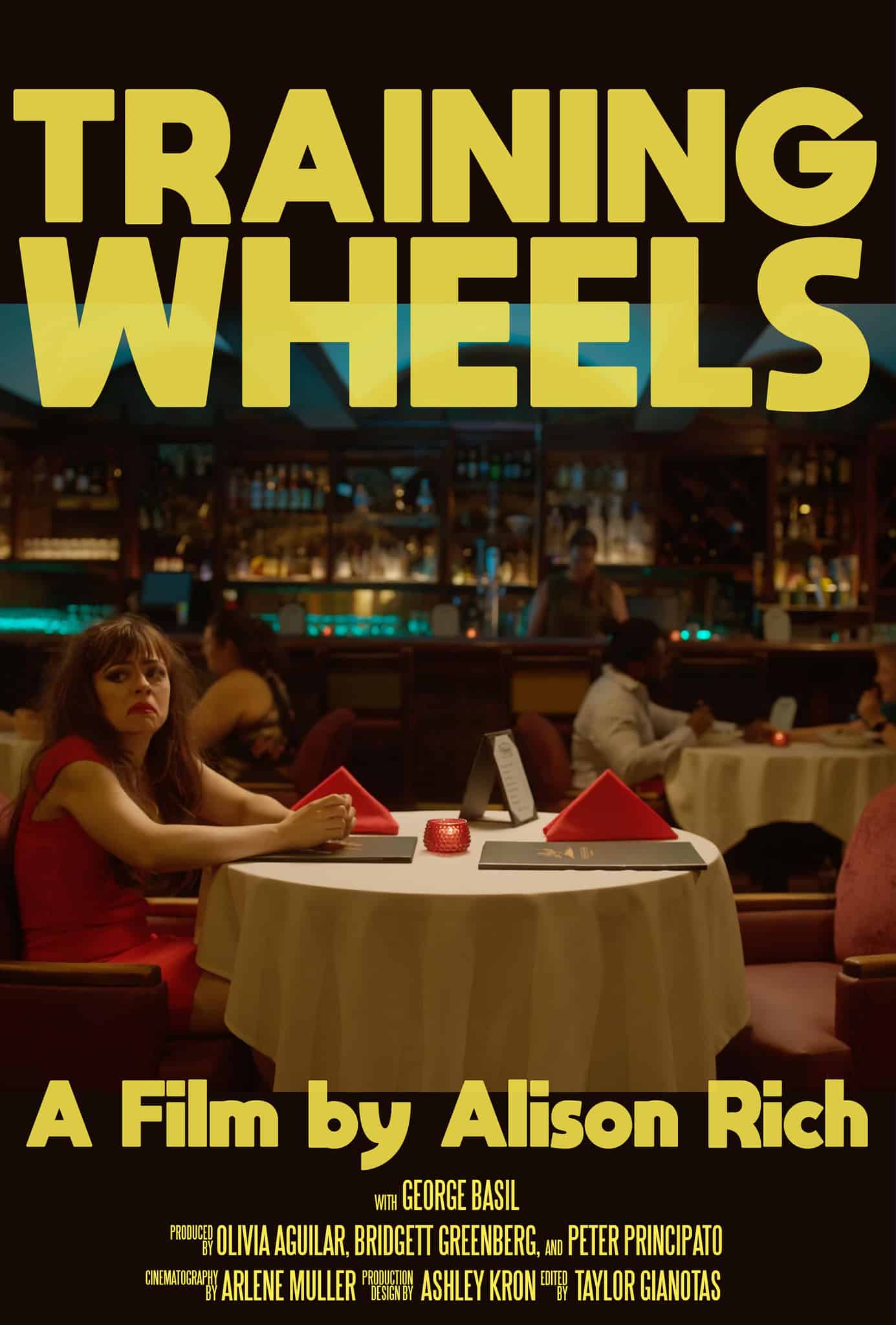 Training Wheels (2022) – Review/ Summary (with Spoilers)
Who Is This For?
Those who want to laugh with and relate to its lead, especially if relationships are foreign or difficult for you.
Highlights
The Kind Of Comedy Rooted In Realness