The Fallout (2022) – Review/ Summary (with Spoilers)
---
Community Rating: 0.00% (0) - No Community Ratings Submitted (Add Yours Below)
---
This post may contain affiliate links and spoilers. Please read our disclosure policy.
---
In the aftermath of a school shooting, we see varying ways those affected deal with it as they try to create a new normal.
---
Director(s)
Megan Park
Screenplay By
Megan Park
Date Released
1/27/2022
Where To Watch
HBO Max
Genre(s)
Drama, Romance, Young Adult, LGBT
Duration
1 Hour 36 Minutes
Content Rating
Rated R
Noted Cast
Vada
Jenna Ortega
Mia
Maddie Ziegler
Quinton
Niles Fitch
Nick
Will Ropp
Amelia
Lumi Pollack
Anna
Shailene Woodley
Film Summary
After six minutes of absolute terror, Vada, Mia, Quinton, and so many others were deeply traumatized. For Quinton, he lost his brother in the shooting. Mia? Her desire to leave the house, ability to sleep, that was stolen from her. Then Vada? Whether it is her friendship with Nick, her relationship with her sister Amelia, and the trust her parents had in her? It was shot to hell as she began to either cut people off, experiment with different ways to deal with life, or search for new people and relationships.
Cast & Character Guide
Please Note: This is not an exhaustive list of every cast member.
Vada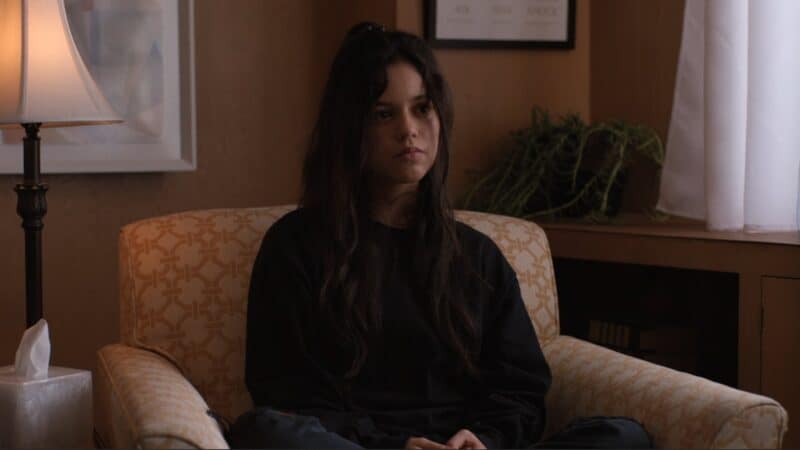 16-year-old Vada, when we meet her, is her little sister's best friend, a smart kid who always has intriguing questions in class and is Nick's go-to when it comes to life. However, after the shooting? She is numb, often in bed, but thanks to Mia, that might change.
Mia
An accomplished dancer whose career has led it to her not having too many close friends, Mia does more than trauma bond with Vada but forms an actual friendship. One that makes her dads away a bit easier to bear, especially since they put no rush on returning, even after what their daughter goes through.
Quinton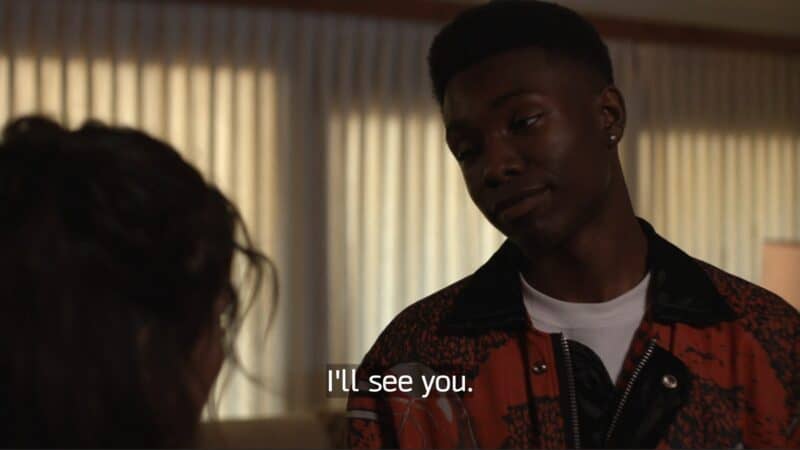 Before the shooting, like Vada, Quinton was an older brother. However, afterward? His quiet, observant, and sweet brother was dead, and he had to deal with people seemingly being uncomfortable with his brother's existence, or the now lack thereof.
Nick
After the shooting, Nick became an activist, similar to David Hogg of the Stoneman Douglas High School shooting. A stressful task that he felt compelled to do after experiencing the most frightening moments of his life.
Amelia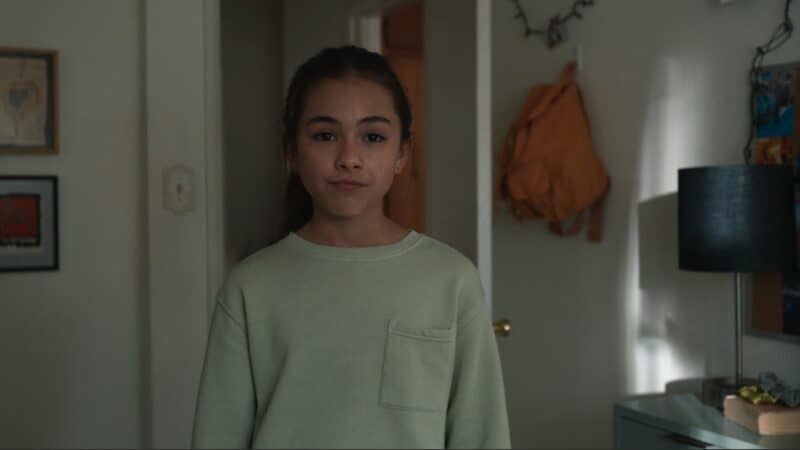 Amelia is Vada's little sister, who adores her sister and hates the distance caused by Vada's trauma.
Anna
Anna is a therapist Vada is coerced to see in order to stay out of school longer than her parents feel comfortable with.
Other Noteworthy Information
Reason(s) for Film Rating: School shooting (sounds of gunfire), blood (no view of dead bodies), cursing
Like the Stoneman Douglas shooting, the shooting in The Fallout only lasted 6 minutes per characters in the film.
Question(s) Left Unanswered
Why did the shooting happen?
Collected Quote(s) & .Gifs
Review
Highlights
Amelia and Vada's Relationship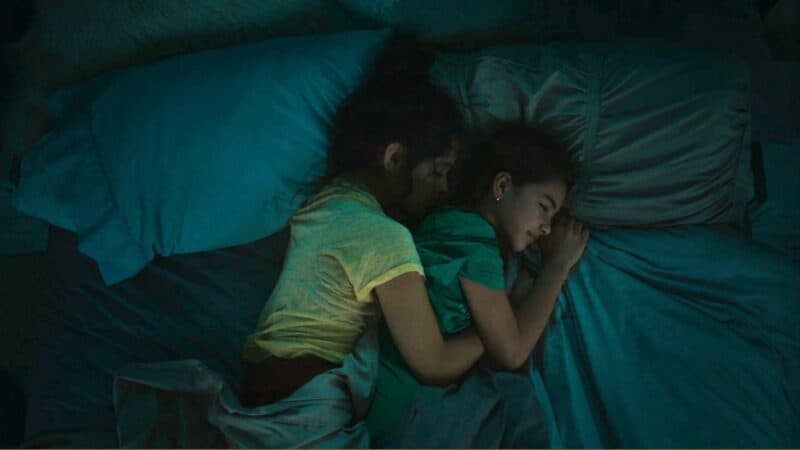 The most beautiful thing about this film was Amelia and Vada's relationship. As the older sister, Vada was Amelia's closest friend, and the love between them is beyond cute but makes you emotional. For if it isn't Amelia freaking out over her period and calling Vada, it is a scene towards the end, when Amelia expresses how she feels about Vada withdrawing from her and her expressing why she thinks that is. In that moment, I broke down. It was the most impactful scene of the entire movie, and this is despite Amelia not directly being a part of the moment which changed everything.
The Shift In Vada and Nick's Friendship
Trauma response for everyone is different. Nick saw it as a call to action, and for Vada, she decided to shut down and recover. By us getting both, it normalizes that not everyone is made or built to become an activist after something major happens in their life. Which is a notable and beautiful thing to see since there is a sad expectation that just because of your background or experience, you should be marching, protesting, and making your voice heard.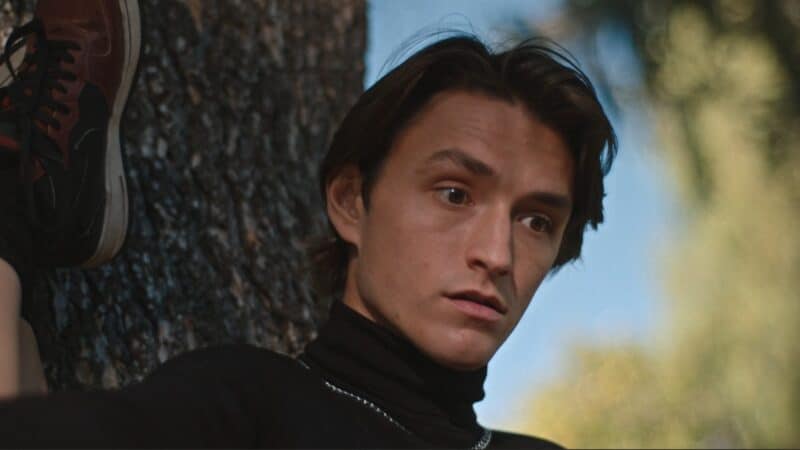 However, not everyone is built for that. Some people don't want to dwell on the worse that has happened or could happen and invite more trauma, hatred, and potentially scarring moments. Some people just want to figure out how to close that chapter and start a new one, and there should be nothing wrong with that.
This isn't to say Vada's lack of desire to be an activist damaged her relationship with Nick, for it was more so feelings of abandonment, but also a lack of empathy on both sides. Something Quinton helps illuminate when he speaks with Vada.
Vada's Desire To Trauma Bond With Mia and Quinton
For many people, finding someone, or even a group, who gets it, is when the healing can begin. In learning that you aren't alone, fate, God, bad luck, what have you, didn't especially choose just you to screw up, it just happened, there is some solace in that. So with seeing Vada bond with Mia, to the point their intimacy became physical, as does Quinton, you get it.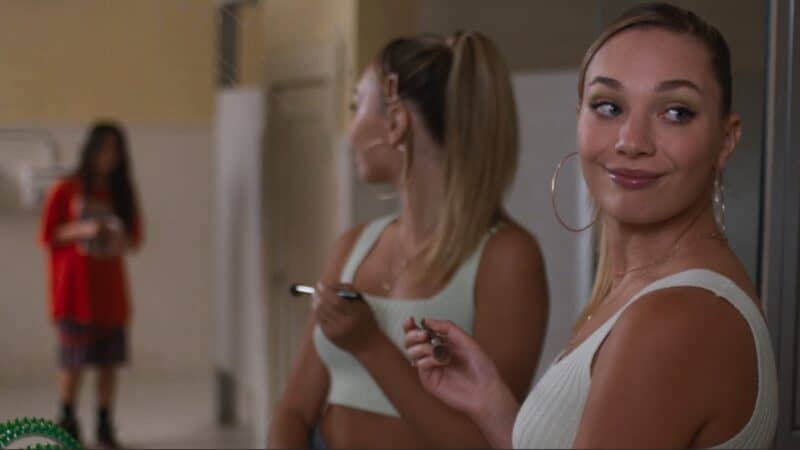 When you feel as numb as Vada did, finding people who bring you joy, calm, maybe mania, and bring you comfort in being vulnerable, can be hard. And with losing that feeling as soon as you're not with them anymore, it makes you want to secure that relationship, for it is your only escape.
I mean, Vada tried other ways, like taking drugs and drinking, but she isn't that kind of girl – this isn't Euphoria. What Vada needed was people who didn't know her from before, who didn't remind her of the girl who she used to be but could know, love, and accept this new her. You know, so perhaps she could come around and start loving that person too.
It's Never-Ending
The way this film ends is traumatic for Vada. As she settles into a new normal, there is another shooting, and it forces her to realize there is no such thing as normal. Now, granted, it doesn't seem to be in her area, and her sister's life isn't threatened. Yet, even with being physically separated from the event, it doesn't mean it doesn't create an emotional trigger that reminds you of how six minutes upended 16 years of friendships, familial relationships, and more.
The Shooting and Shooter Are Barely Focused On
Would we like to know why the shooting happened and more about the shooter? Yes. However, as the multitude of school shooting movies we've seen have shown, it's very easy to infantilize or accidentally humanize someone who committed an act of violence and create pathways to justify their actions. If not do the kind of work which excuses their actions.
So you have to applaud The Fallout for making the boy who shot up the school not seen once, and their name may be uttered less than 5 times. For it isn't about him. It's about what he did and the people whose lives were forever altered because of it. Because, in the long run, they are the ones who mattered, who will truly have to deal with the BS he caused and will either potentially crumble or find themselves thrust into action.
Low Points
The Therapy Sessions With Anna
A part of me feels that maybe we should note that all therapy scenes shouldn't lead to emotional breakthroughs? That therapy scenes shouldn't lead to quotes you recite throughout your life, save on social media, and sometimes, therapy is just a dull conversation.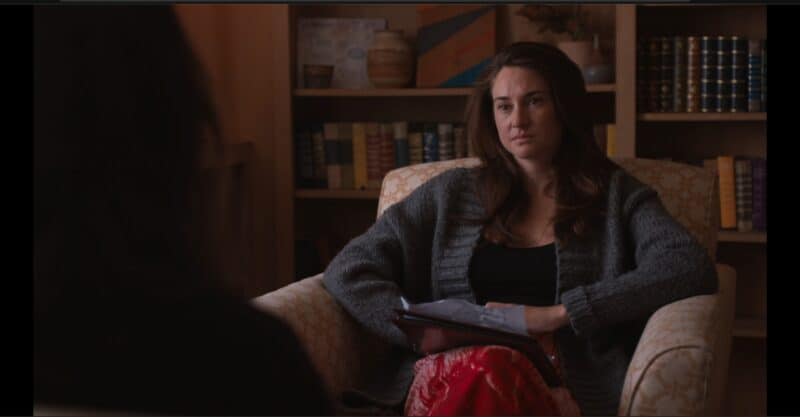 But I don't know. It is hard to not want and expect more considering what we see throughout the movie. Never mind, with the rapport that Anna and Vada originally had, you could see something coming from that. Yet, maybe one of the points was that therapy, while a useful tool, isn't always going to be the best one for people to mentally and emotionally heal?
On The Fence
It Might Lose You For A Bit, 45 Minutes In
When Vada starts going off the deep end and is looking into drugs and going a bit nuts, the movie might lose you a bit. In those moments, you see a well-treaded road, and while Ortega tries to put her own spin on it, considering how Vada was written previous to that moment, you'll likely wonder if the best parts of the film are behind you and the descent has begun.
Luckily, that isn't the case, but throughout the 10+ minutes you watch Vada high out of her mind, you will be deeply worried.
Overall
Our Rating: Positive (Worth Seeing)
Jenna Ortega is just utterly phenomenal in The Fallout. As shown, every single highlight involves her character, and while it is so hard to gauge what is a breakout role anymore, at the very least, you can say her role as Vada is one that will be placed on a pedestal. It will be one of the roles to show what she is capable of as an actress, especially in dramatic roles, never mind a lead actress tasked with carrying a film and giving as good as she gets from her co-stars.
Hence the positive rating. While the therapy sessions fell flat and the obligatory drug binge piece did the same, everything else about The Fallout delivers an emotional experience that avoids sensationalizing the act of a school shooting and rather focuses on the people left behind.
[ninja_tables id="46802″]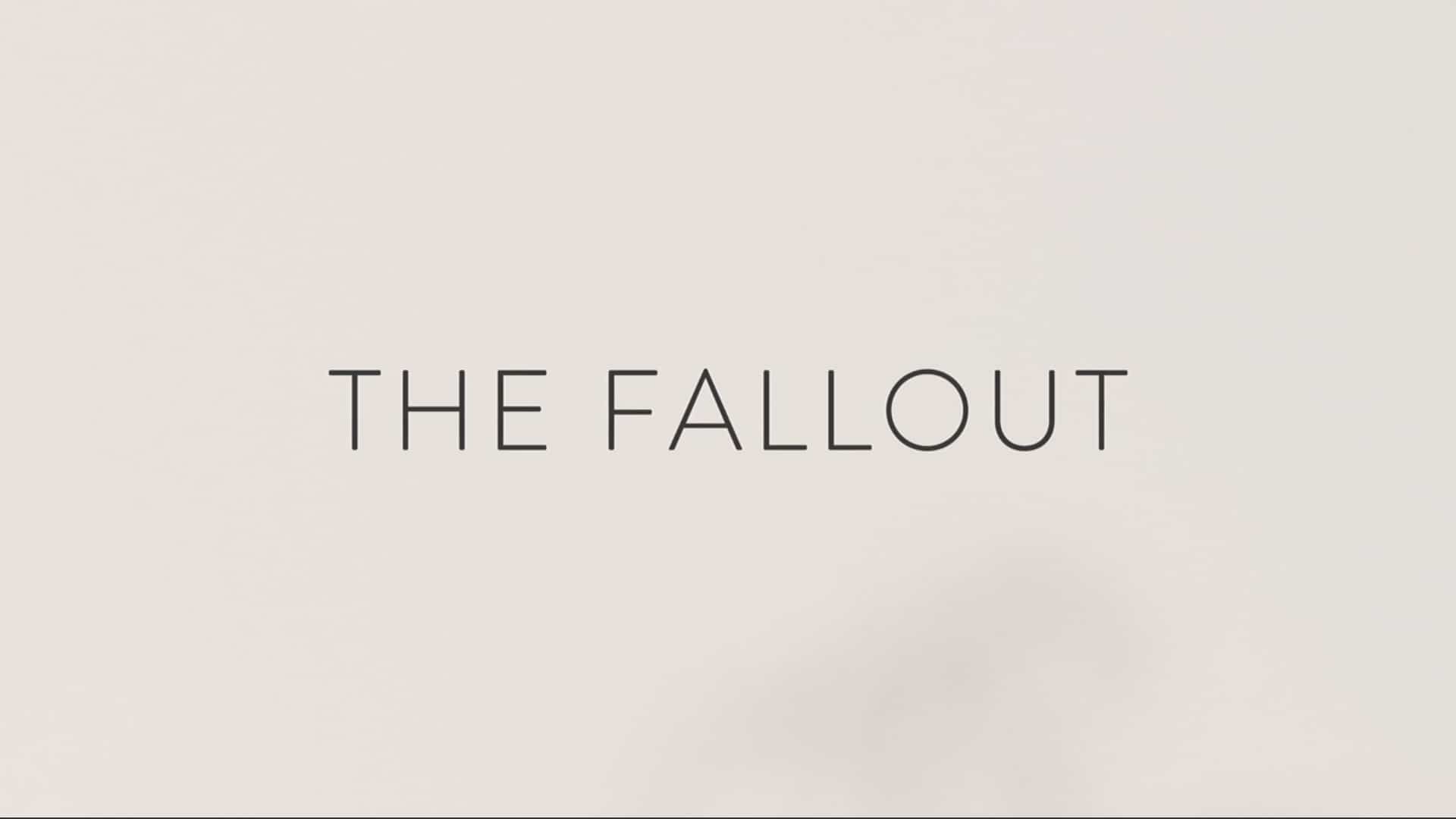 The Fallout (2022) – Review/ Summary (with Spoilers)
Who Is This For?
Those who want to watch a teenager go through something without partying, sex, and drugs being their main go-to options, and it rather being focused on making new connections to feel alive again.
Highlights
The Shooting and Shooter Are Barely Focused On
It's Never-Ending
Vada's Desire To Trauma Bond With Mia and Quinton
The Shift In Vada and Nick's Friendship
Amelia and Vada's Relationship
Disputable
The Therapy Sessions With Anna
It Might Lose You For A Bit, 45 Minutes In
Related Topics:
Drama
,
HBO Max
,
Jenna Ortega
,
LGBT+
,
Lumi Pollack
,
Maddie Ziegler
,
Megan Park
,
Niles Fitch
,
Rated R
,
Romance
,
Shailene Woodley
,
Will Ropp
,
Young Adult