The Little Things – Review/Summary (with Spoilers)
The Little Things is a tame cop drama in which the sole interesting thing might be Jared Leto getting to play a manipulative suspect. The Little Things is a tame cop drama in which the sole interesting thing might be Jared Leto getting to play a manipulative suspect.
---
Director(s)
John Lee Hancock
Screenplay By
John Lee Hancock
Date Released (HBO Max)
1/29/2021
Genre(s)
Action, Crime, Drama
Duration
2 Hours 7 Minutes
Rating
R
Noted Cast
Jim
Rami Malek
Joe
Denzel Washington
Albert
Jared Leto
This content contains pertinent spoilers. Also, images and text may contain affiliate links, which, if a purchase is made, we'll earn money or products from the company.
Film Summary
After a past incident, Joe Deacon got shipped out of Los Angeles, where he was a detective with a high clearance, and 15 years on the force, to a county in the northern part of California. However, with a recent string of murders mirroring one of the last he worked on before he left, it makes him getting sent down to LA to pick up evidence a good opportunity to see what's going on. Enter Jim, who replaced Joe, and is the up and coming star of the precinct.
Well, if he can pin down and arrest a serial killer who is giving the precinct a bad rep. Which leads to a man named Albert becoming a prime suspect. However, whether he is just a weirdo or the killer? That's hard to say.
Things To Note | Question(s) Left Unanswered
Reason(s) for Film Rating: Partial nudity, mutilated bodies, gun violence, noting of a character committing suicide, alcohol use, and depiction of murder
Jump Scares/ Laughs/ Tear-Jerking Moments: N/A
Cast & Characters
Please Note: This is not an exhaustive list of every cast member.
Joe Deacon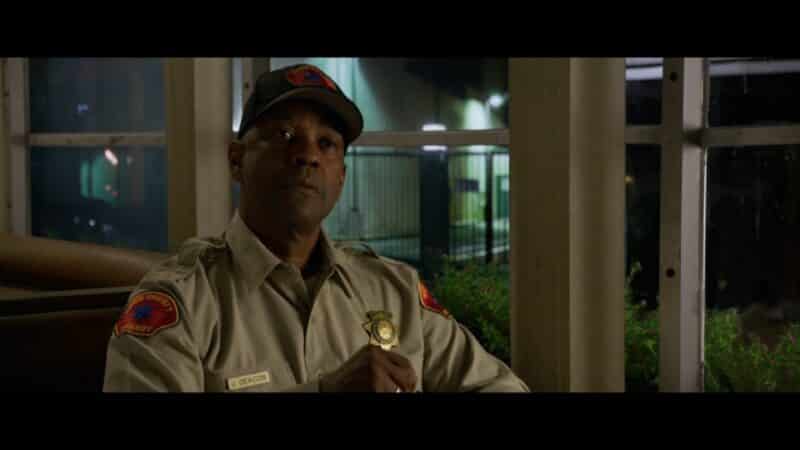 Stationed up in Kern County, Joe was well known at his former precinct for being a bit aggressive but having a high clearance rate over his 15 years there. Also, he infamously wasn't promoted despite his service. But now, after a divorce, heart attack, and getting suspended down there, he has a much more chill life in upstate California, away from the hectic cases of Los Angeles.
Jim
An up and coming cop who is considered Joe's successor that is having a bit of a hard time with his latest case, so he is trying to wrap it up before the feds get involved.
Albert
During the day, Albert is just a guy working with home electronics and enjoying the occasional drive. However, with an obsession for crime and a thrill for teasing and messing with cops, there is the question of whether or not he is just screwing with the LAPD or is a killer too smart for his own good?
Review
---
Community Rating:
---
Highlights
The Games Albert Played With Joe and Jim
Watching Leto as Albert will make you think he just likes playing weird and crazy characters because that's his comfort zone. For Albert is just make into this undeniable suspect by taking advantage of Leto's thin frame, his long hair, and with giving him minimal makeup, you can see an appearance grafted to instantly make you uneasy.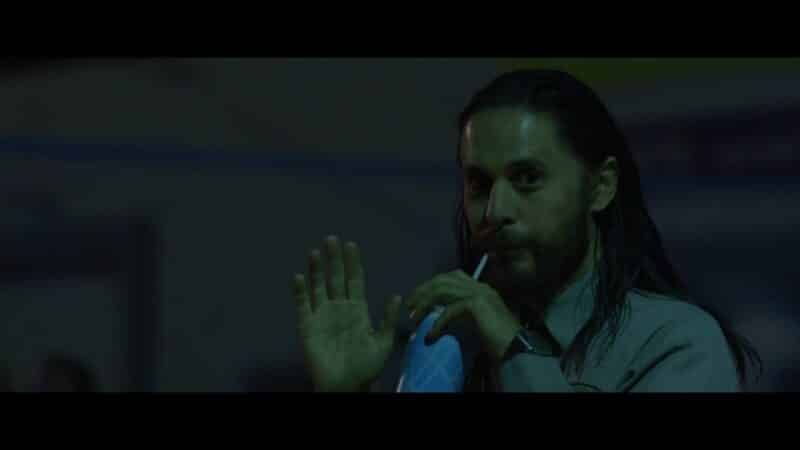 However, what makes the games fun is Albert has a history of false confessions and finds the cops actually thinking he is a suspect entertaining. Especially since, between his police scanner, reading of the news, and watching it, he is very familiar with everyone involved and the case. Thus the line between whether he is the killer or is just mimicking how he believes they would act is razor-thin.
Yet, for Joe and Jim, their prejudice and Jim's need for a win make it, so they hone in solely on him and leave you thinking that they'll eventually catch Albert slipping. After all, they don't present any other suspects.
Low Points
Malek and Washington Being D-R-Y
I want you to think Will Smith in After/Earth. Yes, you see the icon there on the screen, but something about his performance just isn't what you have become accustomed to. With Washington, as much as there are minor moments of that bravado and spark, of this two-hour movie, it's so rare that you feel less that, like Leto, he enjoys this kind of role and more so The Little Things is just a paycheck.
Then with Malek, as shown in Bohemian Rhapsody, he can provide energy, Malek can have a strong presence, but unfortunately, he is more so how he was in Mr. Robot. But without the writing to make a sometimes draining character, at least say something of interest.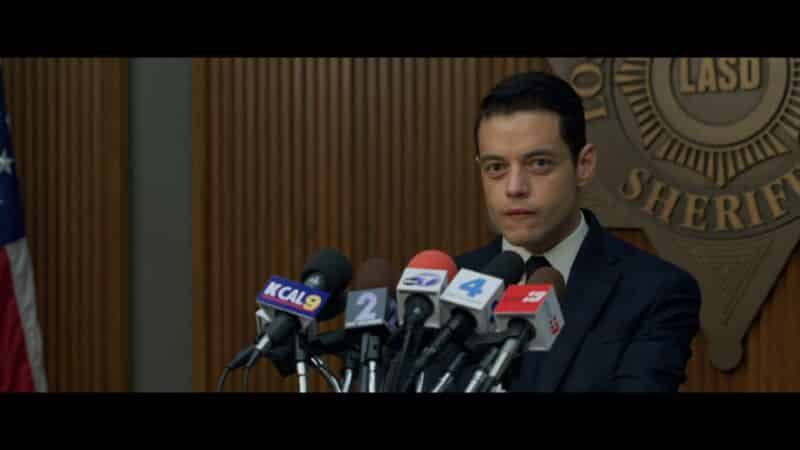 Leading to, as these two gentlemen as leads, making this two-hour movie feel like something you need to watch in a theater not due to getting the full effect, but to maintain your attention. Especially since Leto doesn't show up early enough or often enough to compensate for Malek and Washington's tame performances.
On The Fence
The Ending Twist
It's a cop drama, so naturally, there is a twist, but because of the lack of investment you'll have in the characters, the twist might just make you hunch. Don't get us wrong, you'll appreciate knowing Joe's whole story and understanding why he decided to become so hands-on with Jim's case. However, it isn't like The Little Things really pushes to live up to its name and make you want to, throughout the movie, take note of the simplest gesture, piece of evidence, or anything like that.
Overall
Rating: Mixed (Divisive)
For all of those involved, The Little Things will be a forgettable part of their filmography and perhaps it being released simultaneously on HBO Max and in theaters, rather than pushed back, was an act of mercy? Not to say this is outright horrible, but as streaming becomes more prestigious, the question of what deserves a theatrical rollout grows louder, and The Little Things, despite its star power, doesn't have them at their best.
Thus the mixed label. The Little Things is something to watch, not something to get excited for, even with the people in it.
[ninja_tables id="46802″]
Summary
---
Community Rating:
---
The Games Albert Played With Joe and Jim - 83%
Malek and Washington Being D-R-Y - 67%
The Ending Twist - 74%
The Little Things is something to watch, not something to get excited for, even with the people in it.
---
Follow, Like, and Subscribe
Community Rating: 0.00% (0) - No Community Ratings Submitted (Add Yours Below)