The Christmas Lottery – Review/Summary (with Spoilers)
While The Christmas Lottery has many familiar storylines, between a prominently featured lesbian couple and avoiding being as corny as most holiday movies, this is one to see.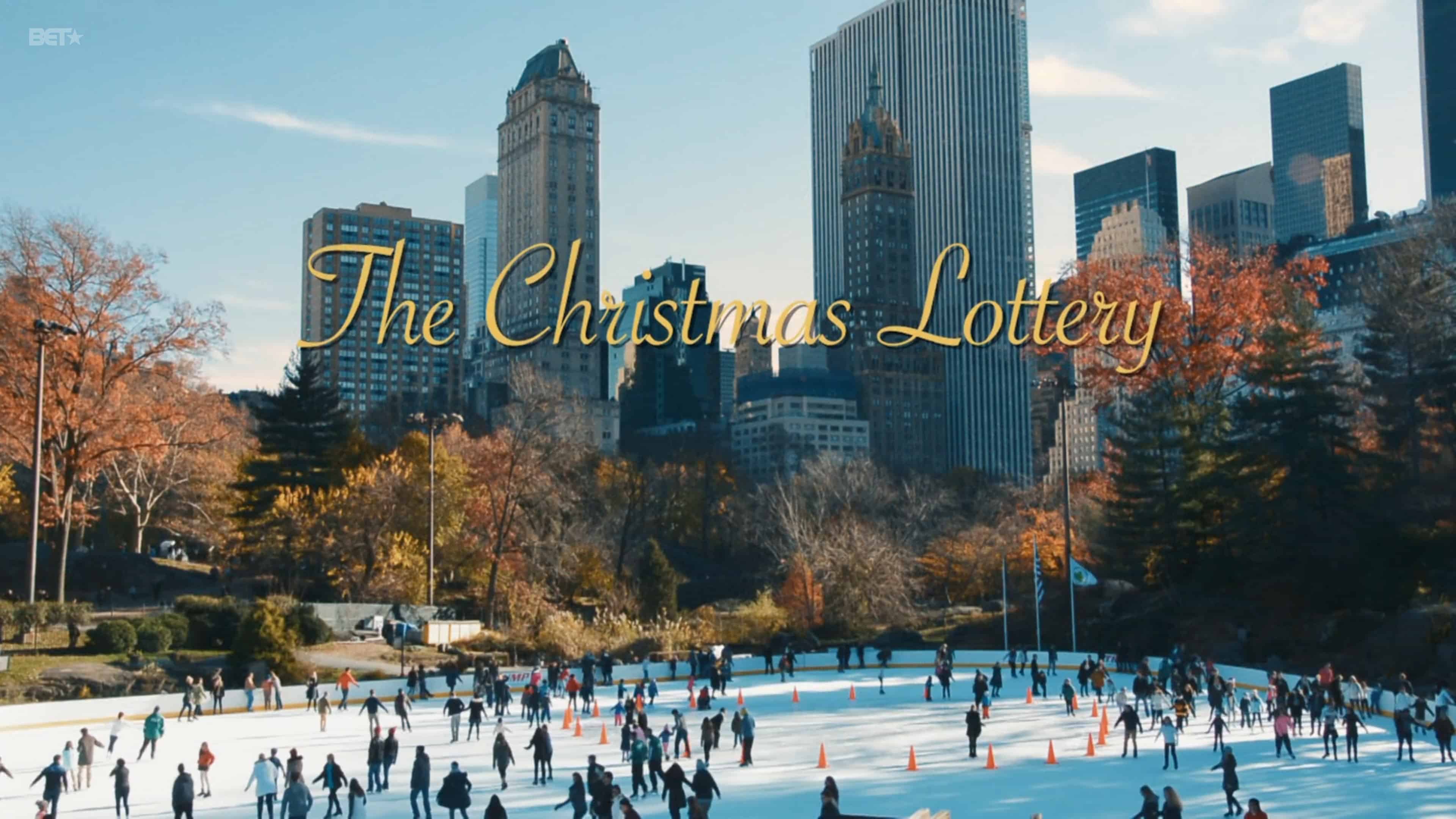 While The Christmas Lottery has many familiar storylines, between a prominently featured lesbian couple and avoiding being as corny as most holiday movies, this is one to see.
---
Director(s)
Tamika Miller
Screenplay By
Angela Burt-Murray
Date Released (BET)
12/12/2020
Genre(s)
Comedy, Drama, Romance, LGBT, Holiday, Family
Duration (Not Counting Commercials)
1 Hour 27 Minutes
Rating
TV-14
Noted Cast
Diedre
Asia'h Epperson
Belinda
Phylicia Morgan
Gerald
Reginald VelJohnson
Diane
Kay-Megan Washington
Nicole
Brave Williams
Tammy
Candiace Bassett
Spyder
Terayle
Tyson
Lorenzo "Renny" Cromwell
This content contains pertinent spoilers.
Film Summary
For over three years, the Davenport sisters haven't been in the same room. The oldest, Diedre, has lived in Huston with her wife Belinda, helping at the family restaurant, the Magnolia Corner Café, and helping her dad, Gerald, with her mom, Diane, who has dementia. As for where were the other two? In New York, middle child Nicole was wheeling and dealing in the bank industry until she was laid off. Then, Tammy, the baby of the family, was trying to jump-start a music career in Atlanta with her boyfriend, Spyder.
However, with Gerald announcing he has won the lottery, his daughters decide to return home. Why? Well, money is running low for Tammy, and Nicole needs a million-dollar loan. So with the incentive there, just in time for Christmas, the ladies head home.
Cast & Character Guide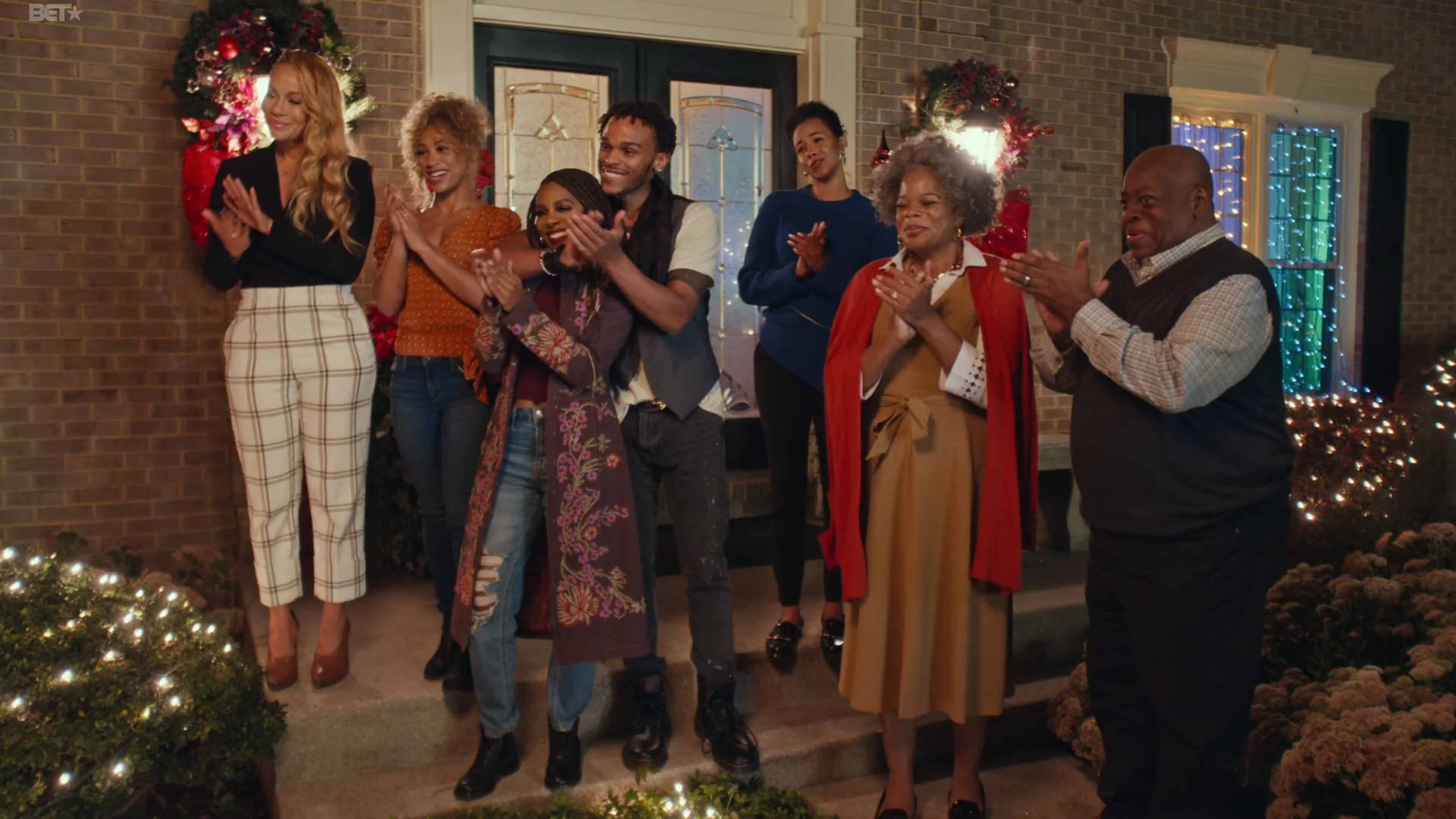 Diedre (Asia' Epperson)
32-year-old Diedre is the oldest of the Davenport sisters who never left Houston. From what it seems, she has always been responsible, and it has taken its toll. Be it working at her parents' restaurant or being like a second mother to her sisters. All she has done for them, and the family, has made her bitter. Yet, despite talking about not pursuing her dreams, she is the only one of her sisters married. So, while definitely stressed out, she definitely has a more balanced life than her sisters.
Belinda (Phylicia Morgan)
Diedre's wife who has really integrated into her wife's family. Partly this is due to being disowned by her own parents. However, it's also because her pastries are a huge hit! Gerald and Diane have even placed them on the menu.
Gerald (Reginald VelJohnson)
The Davenport sisters' father, who was never really the disciplinarian – that was Diane's role. However, as a man and father, he did his part. He is a provider, and when it comes to Diane, with Diedre, he takes care of her and makes sure she is doing well and feels safe.
Diane (Kay-Megan Washington)
For most of her life, Diane dreamed of opening a dance studio. However, just when she finally gets the opportunity, she finds herself in the throes of dementia, and it starting to get bad.
Nicole (Brave Williams)
Diane and Gerald's middle child who left Houston for New York and was a very successful banker. However, work took her away from family, seemingly the opportunity to date, and left her with nothing but the material items her job afforded her.
Tammy (Candiace Bassett)
The baby of the Davenport sisters who, despite them all able to sing, actually decided to make it a career. One she has pursued in Atlanta but isn't getting anywhere notable. Yes, she does book gigs, but even with the assistance of her live-in boyfriend, she isn't getting to the point of being able to sustain herself without a monthly allowance from her father.
Spyder (Terayle)
A beatmaker, vegetarian, and Tammy's boyfriend who has enjoyed being with her, but mainly since he mooches off her.
Tyson (Lorenzo "Renny" Cromwell)
Nicole's high school boyfriend who is now a coach for a local college, who has gotten two championships under his belt.
Things To Note | Question(s) Left Unanswered
Reason(s) for Film Rating: There is some cursing. Not enough to feel it is a vulgar film, but there is cursing.
Jump Scares/ Laughs/ Tear-Jerking Moments: You might cry towards the end – but don't worry about the mom.
Review
---
Community Rating:
---
Highlights
The Davenport Sisters Were As Real As They Could Come
Often, when there are siblings in films, and they don't get along, you sort of roll your eyes at both the arguments and how they made it. That isn't the case with the Davenport sisters. Diedre, the oldest, presents to you that usual, I'm going to blame all of you and be mad, and even when you explain yourself, I'm going to dig in my heels and stay mad. It's hilarious watching it, but also so real. Especially as you hear the whole story and are reminded Diedre isn't innocent in this.
But that goes for all the sisters. You can understand Tammy's position because she is a singer in Atlanta, investing all she has into music and financially struggling to the point she needs Gerald to send her money monthly. Then with Nicole, a day off could mean money lost, and while she didn't grow up hurting for cash, it doesn't mean she wants to leave any on the table.
This allows you to see that everyone is an individual, and when they do come home, you also learn of them having unique pasts, ranging from Nicole being fast to Diedre nearly like a second mom. Thus making you feel that Burt-Murray wanted to have the Christmas spirit with this film, but not stick to the usual tropes, but now make the film starring Black people.
Diane's Dementia & The Parents Not Being Forgotten
Usually, most holiday films bury a parent, and that plays into why the kids don't come around, and we get the sad widow who is just there to push the family back together. The Christmas Lottery doesn't do that. Diane and Gerald are still very much alive, a couple, and have lives beyond waiting for grandkids to give them something to do.
Gerald, for example, is still working and doesn't complain. And while, yes, Diane has dementia, it is treated as it is for many with the disease. She has good days, bad days, and when she has bad days, she prefers not to be seen, for she has dignity. Also, like many people, as they get older, they don't want to go from someone you looked up to, and even respected, to becoming a liability or burden.
By allowing us to see Diane beyond a picture and tombstone, we finally get to have that parent, in all their glory, rather than them simply talked about.
Diedre and Belinda's Relationship
What I love is that Diedre and Belinda's relationship wasn't made a big deal out of. Mind you, it is a big deal since, outside of Happiest Christmas, there aren't lesbians in holiday movies, especially front and center, on mainstream platforms. Especially having any sort of real marketing. Yet, what makes this relationship a big deal is Diedre and Belinda are women of color, and on top of that, there is minimal drama.
Yes, Belinda's parents seemed to have some issue with Belinda and Diedre getting married, but it isn't gone into detail over the why. You could assume it is because Belinda may have come out when she said that. However, it could be a ton of other things, and just having the ability to think they could have not liked the decision for reasons beyond their daughter's sexuality, it is so freeing. It's different, and with that being on BET, it really shows the growth of the network and how much it has changed over the years. If not the decade.
On The Fence
What's With People Cheating, Or These Awkward Transitions, In Holiday Movies?
Nicole and her ex, Tyson, have a thing, and it starts while he is still dating someone he has been with for 6 months. Now, we get 6 months may not be a long time to many, but that doesn't discount what was going on and how quickly she got dropped, and he made a quick transition. Mind you, was he happy? No. However, his girl was. So as much as you get invested in Nicole being happy, it doesn't make you want to see another woman getting hurt in the process.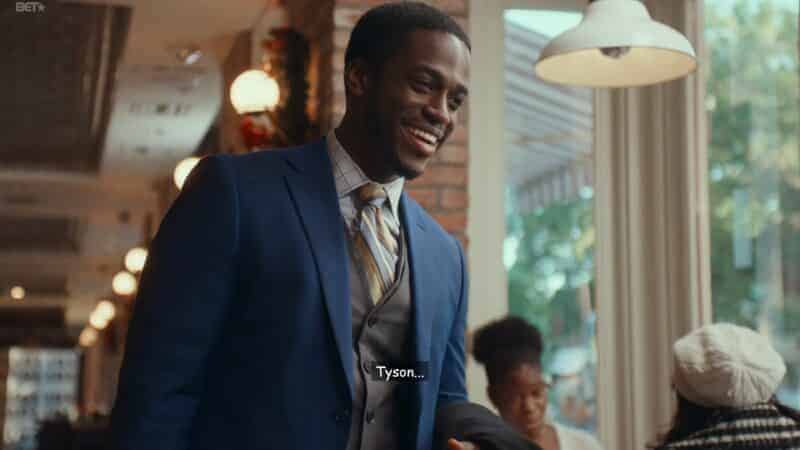 Overall
Rating: Positive (Worth Seeing)
This is up there when it comes to the best TV holiday movies. Now, granted, is this strongly about Christmas? No. Christmas is a backdrop, and most of the focus is on the family's drama and dynamics. The whole Christmas angle, honestly, may come off like a Trojan Horse to you, to shepherd in a movie about a disconnected family.
Yet, even with being mildly tricked, you will enjoy what is ultimately given. It has characters you become invested in, a family you may want to be part of, and while it is barely about Christmas, it will get you in the holiday spirit. Meaning, wanting to spend time with people that, because of work and other commitments, you may not see as much as you want or are able to.
[ninja_tables id="46802″]
The Christmas Lottery Ending (Spoilers)
After Diane losing the ticket, we learn it was hidden behind a photo at the family's café. But, what mattered at the moment wasn't the missing ticket but Diane since she left the house to find the ticket, on her own. This sent everyone, but Spyder, into a frenzy, and the girls just miss their mom showing up. Luckily, Tyson, who was also looking, finds her when she has the ticket and brings her home.
This leads to Spyder ready to make plans, but Tammy not for them since she is considering transitioning to Houston from Atlanta. For in her mind, and alongside pursuing her career, she can help her mom fulfill her dreams. This not going to plan leads to Spyder stealing the ticket, but him not getting far since he is broke, on foot, and an idiot.
Leading to, ultimately, Gerald and Diane getting their money and a few shifts and surprises. The shift being Tyson and Nicole getting together and her deciding to stay in Houston. Mind you, it isn't revealed what she may do in Houston besides help at the family restaurant. Well, and babysit Diedre and Belinda's newly adopted son. Said son who, thanks to Nicole, ends up being what helps to reunite Belinda with her parents that she hasn't seen in almost 3 years.
Thus, we're given a happy ending. Which, by the way, includes Tammy getting a new man. One with a job – firefighter, to be specific.
Does The Christmas Lottery Have Sequel Potential?
Yes. We could see Diane get her dream dance studio, Tammy's career kick-off, and learn what Nicole plans to do in Houston. Also, considering Diedre seemingly put her life on hold for her parents, learn if she has a dream of her own? Or if she is perfectly fine with taking over the café?
Summary
---
Community Rating:
---
The Davenport Sisters Were As Real As They Could Come - 88%
Diane's Dementia & The Parents Not Being Forgotten - 89%
Diedre and Belinda's Relationship - 87%
What's With People Cheating, Or These Awkward Transitions, In Holiday Movies? - 73%
This is up there when it comes to the best TV holiday movies.
---
Follow, Like, and Subscribe
Community Rating: 0.00% (0) - No Community Ratings Submitted (Add Yours Below)