Night of the Mini Dead gives you Robot Chicken vibes in the best way.
---
This content contains pertinent spoilers.
Film Summary
After two people have sex in a graveyard, knock over a statue, and a bolt of lightning hits a cross, the dead rise and go to war with humanity.
Things To Note
Reason(s) for Film Rating: Cursing (throughout), Violence (gun violence, zombies set on fire, the usual), Sexual Content (moaning and what you know is sex, but isn't detailed)
Review
Highlights
It Feels Like A Robot Chicken Short
This is a comical short from the comedic president's reaction to learning of zombies, people having sex in graveyards, and trying to sacrifice others to save themselves. One that really seems in line with what Cartoon Network's Robot Chicken produces, just with the camera zoomed out more so you don't get to see a notable amount of details regarding what's going on.
Overall
Our Rating: Positive (Worth Seeing)
Night of the Mini Dead is comical, quick, and pleasing.
Who Is This For?
Those who like zombie horror.
Movie Directory
On The Radar
---
Ratings
---
Special Categories/ Tags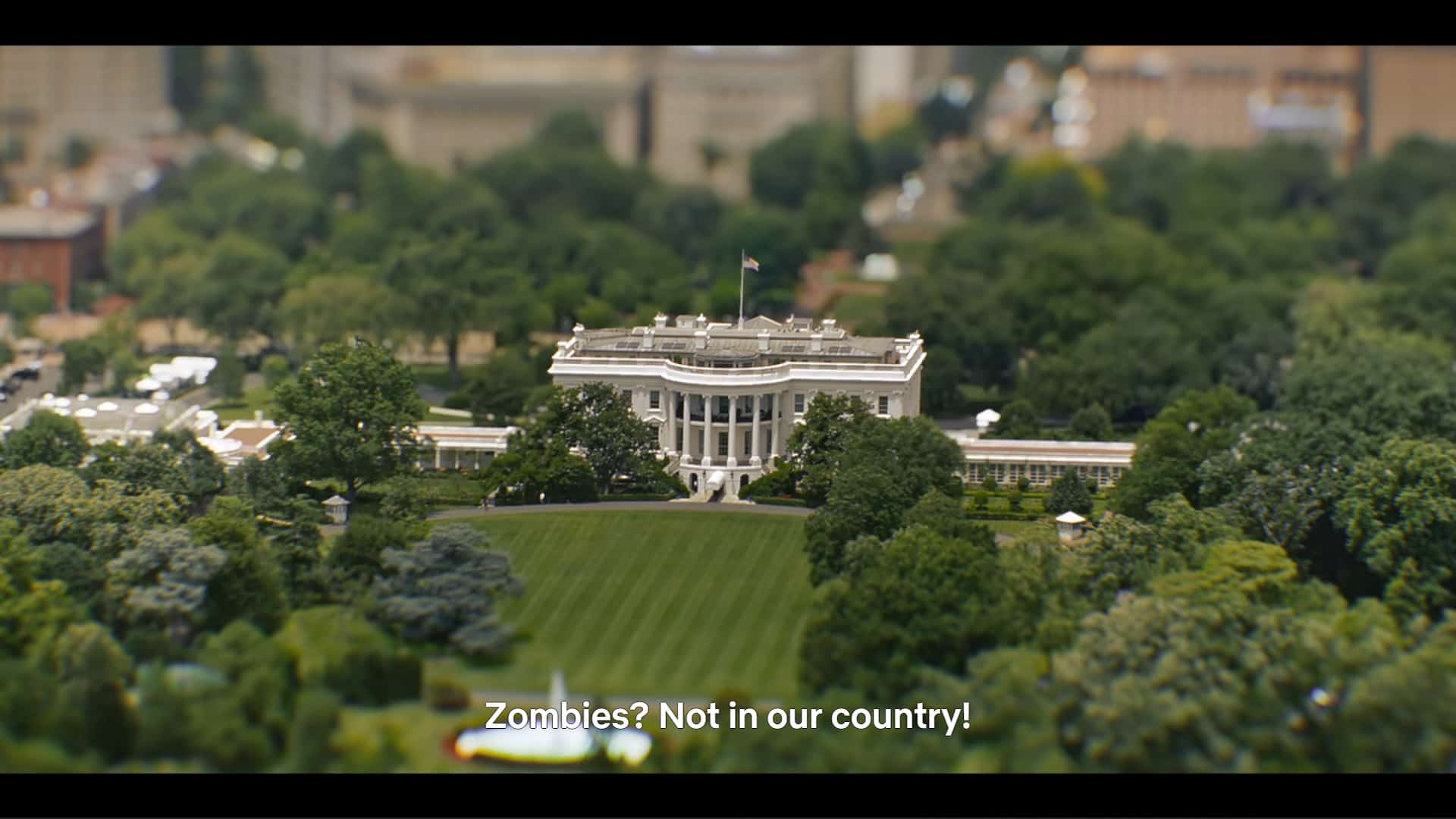 Love Death + Robots: Night of the Mini Dead (2022) – Review/ Summary (with Spoilers)
Overall
Night of the Mini Dead seems pulled straight from a Robot Chicken episode and is definitely a highlight of Love, Death + Robots Volume 3.
Highlights
It Feels Like A Robot Chicken Short