Ready or Not (2019) – Summary, Review (with Spoilers)
Ready or Not closes summer 2019 as one if the best films of the summer, and will likely be one of the top horrors of the year.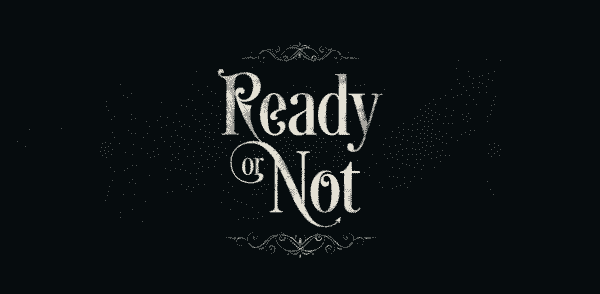 Ready or Not closes summer 2019 as one if the best films of the summer, and will likely be one of the top horrors of the year.
---
Director(s)
Matt Bettinelli-Olpin, Tyler Gillett
Screenplay By
Guy Busick, Ryan Murphy
Date Released
8/20/2019
Genre(s)
Horror, Thriller, Comedy
Good If You Like

Crazy Families With Strange Traditions
A Horror Comedy That Has A Lead That Isn't Infuriatingly Dumb
Gore & Characters Enduring Immense Pain To Survive

Noted Cast
Grace
Samara Weaving
Alex Le Domas
Mark O'Brien
Charity
Elyse Levesque
Daniel
Adam Brody
Fitch
Kristian Bruun
Becky
Andie MacDowell
Tony
Henry Czerny
Aunt Helene
Nicky Guadagni
Emilie
Melanie Scrofano
Images and text in this post may contain affiliate links which, if a purchase is made, we'll earn money or products from the company. Affiliate links and external links include an upward facing, superscript, arrow.
[ninja_tables id="24271″]
Follow Wherever I Look on Twitter, Like us on Facebook, Sign Up For Our Mailing List and Subscribe to the YouTube Channel.
Plot Summary
With Grace being raised in the foster system, and future husband, Alex Le Domas, the heir to a  board game empire, a 18 month courtship shouldn't be surprising. However, nothing comes easy in life, even for those who have suffered. Hence, a family tradition of playing a game on the wedding night – a decision maker on whether the new person is welcomed into the family – is played.
One Charity played when she married Daniel, Fitch played when he married Emilie, and Becky played when she married Tony. So it is only right for Daniel and Emilie's little brother, Becky's son, Alex to have his blushing bride play as well. But, unlike those before her, who got more boring games, Grace finds herself playing Hide and Seek.
A game not played, notably, since around Aunt Helene's wedding day decades ago. Which is why Alex is freaking out for the spouse winning the game is unheard of. Also, if the spouse loses? Well, it means becoming a ritual sacrifice. So Hide and Seek becomes a game of Run or Die, essentially.
Highlights
Samara Weaving
Despite a rather cheap, and sympathetic sob story imbedded, Weaving quickly moves past what could easily ding the film and enhances Grace pronto. First and foremost, you have to give it to the writers, Guy Busick and the legendary Ryan Murphy, for not making Grace another dumb blonde who you want to yell at for doing one stupid thing after another. Grace is fully aware of her situation, after witnessing a murder with Alex, and him explaining everything. So while there is a period of her being a bit shell shocked and processing trauma, from that she adapts – quick.
Mind you, not in a, "Now I have the skills of someone who is a trained assassin" type of way. Grace more so starts thinking quickly on her feet and does whatever is possible to survive. All the while, having quite a few moments which are comical. Yeah, believe it or not, Grace isn't just this woman who unfortunately got involved with a bunch of fringe Satanist. She also has jokes. Which, in combination of her not being an idiot, and your investment that comes purely from Weaving's performance, you will be wide eyed, scared for, and hoping as the final 10-15 minutes hit, Grace will make it to the end.
Generally, Most Have Mixed Feelings About The Sacrifice Idea
Not everyone has lost their damn mind. Becky is mixed about the whole affair and Fitch? He thinks what is happening is nuts and everyone's justification stupid. Which helps the film for they, alongside Aunt Helene, to a small degree, all carry this weight of what this act entails. Aunt Helene especially since, with dealing with playing the game when she was married, and what happened after, she has a special take which makes her character all the more strange, and sometimes hilarious.
Ready or Not is Hilarious
Oh yeah, Grace isn't the only one with funny moments. Emilie, a drug addict, has comical moments. Aunt Helene, who seems like a lost member of the Adams Family, also is going to make you laugh. Often times non-verbally. But it is mostly due to dry humor, and stupidity, that you'll find yourself chuckling, if not outright laughing.
One fun example: Grace punches a kid in the face.
The Film Is Wonderfully Gory
Though, in her defense, he shot a hole in her hand. Which precedes her seeing a bunch of corpses. Also, between those two incidents, and other times we're watching Grace cut into her skin to try and escape, Ready or Not may make it so your popcorn and soda may bubble in your stomach a bit. But, believe me when I say, the ending tops that in the best way.
On The Fence
Like Grace's Backstory, A Lot Of The Plot Is Kind Of Rushed Through And Compensated By The Performances
While it is explained how the family found riches through a man named Mr. Le Bail, like Grace's backstory, or Charity's which deals with her growing up poor or perhaps abused, most of the plot is negligible. It's there to serve as an outline, the backbone, but you can walk in during the middle of the movie and you wouldn't feel like you're missing much.
Yet, even with that comment, I'd submit what will make people love this movie are the performances which compensate. Whether they are hilarious like Fitch and Aunt Helene, sympathetic like Becky, and not locked into one thing like Grace, you'll get your money's worth. Plus, how many horror movies really have a top grade story anyway?
Ready Or Not Ending Explained
Despite some, like Fitch, thinking the family being bound to Mr. Le Bail, Satan essentially, is BS, that's not true. After chasing Grace all night, and failing multiple times to sacrifice her, be it due to Daniel poisoning the chalice they drink from, or Alex (who betrays his bride for his family), missing her with a dagger, they explode when the sun rises. All of them, including Fitch. Leaving Grace covered in their blood and guts, with a hole in her hand, and despite calling the cops hours ago, they just now show up at sun rise.
Is A Sequel Possible?
Not really. True, we don't know if the whole family was wiped out, and with Grace's marriage likely official, there does come the question of what she inherits and how long she'd keep it thanks to the deal with Mr. Le Bail being broken. Yet, with her seeing him as the house burns down, anything is possible.
Samara Weaving - 95%
Generally, Most Have Mixed Feelings About The Sacrifice Idea - 85%
Ready or Not is Hilarious - 94%
The Film Is Wonderfully Gory - 90%
Like Grace's Backstory, A Lot Of The Plot Is Kind Of Rushed Through And Compensated By The Performances - 75%
While, yes, the story is a bit rough, this has probably been the most enjoyable horror movie we've seen since we've started to watch the genre. It has characters you genuinely care about, and many have some moral ambiguity. Also, while it has comedy, it is at appropriate moments. Times where you'd say the same thing if you were in Grace's shoes. Add in Grace not being an idiot and living up to blonde stereotypes and you have a fun way to spend an hour and a half.
---
Follow, Like, and Subscribe
Community Rating: 0.00% (0) - No Community Ratings Submitted (Add Yours Below)