Poser (2021) – Review/Summary (with Spoilers)
Poser operates much like an action movie. The only difference is, rather than sitting through the story to get to the action sequences, in Poser you are awaiting the next musical performance.
---
Director(s)
Ori Segev, Noah Dixon
Screenplay By
Noah Dixon
Date Released
6/12/2021
Where Can You Watch?
Film Festival (Tribeca Film Festival)
Genre(s)
Drama, Young Adult, Musical
Duration
1 Hour, 27 Minutes
Rating
Not Rated
Noted Cast
Lennon
Sylvie Mix
Bobbi Kitten
Bobbi Kitten
This content contains pertinent spoilers. Also, images and text may contain affiliate links, which, if a purchase is made, we'll earn money or products from the company.
Film Summary
Lennon is a girl surrounded by so many talented artists in her area. So, when the film begins, it appears she is just a fan wanting to get out of her comfort zone and talk to all these indie artists. However, as she meets one of the queens of the scene, Bobbi Kitten, the truth starts to unravel.
Things To Note | Question(s) Left Unanswered
Reason(s) for Film Rating: Murder, blood, drinking, and smoking
Review/ Commentary
Highlights
The Music
I just want a soundtrack. For whether it is vocal performances by the various bands and artists or even the background music while Lennon is thinking to herself, that is what enraptures you with Poser. I'd even say listening to the music in the film is like watching films in a film festival – it feels like cleansing your palate so that you can appreciate new stimulation into your life.
On The Fence
The Investment In The Characters & Story Is Not That High
Perhaps to live up to the film's name, Lennon is made to be almost a blank slate. She can recognize what is stimulating, but she hasn't much to say and often feels like a necessary evil to hear the next band. And even when Lennon attaches herself to Bobbi Kitten, the IV that helps keep the film alive outside of its music scenes, Kitten doesn't give Poser what it needs to provide you with a steady descent from the high of the music.
Making it so, by the time the film ends, the story quickly slips your mind and the characters soon after. Even with its shocking ending.
Overall
Rating: Positive (Worth Seeing)
Poser's selling point is its music. It makes you want to watch the credits, not to see who made but to write down and try to remember as many songs as you can. As for Lennon? She is the white noise you deal with until the next person gets to perform. But, and I do really mean this, while the story is a ends to a means and Lennon a necessary evil to hear the music, the majority of the artist are worth finding Poser once it gets a general release.
Poser can be seen during the 2021 Tribeca Film Festival, running now until the 20th.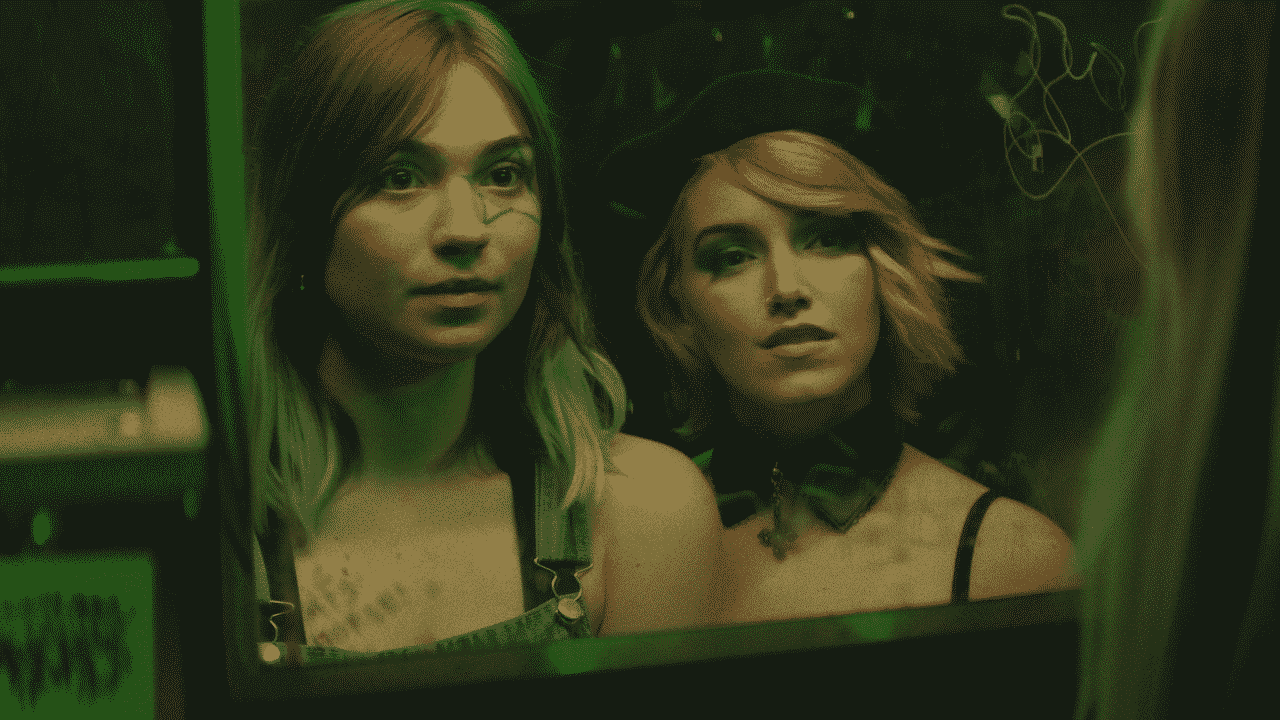 Poser (2021) – Review/Summary (with Spoilers)
Who Is This For?
Those who love indie rock and pop music.
Low Points/ On The Fence
The Investment In The Characters & Story Is Not That High