While a breeze to watch and with good chemistry from its leads, laughs are few with "Palm Springs."
---
Director(s)
Max Barbakow
Screenplay By
Andy Siara
Date Released (Hulu)
7/10/2020
Genre(s)
Comedy, Fantasy, Romance
Duration
1 Hour 29 Minutes
Rating
Rated R
Noted Cast
Nyles
Andy Samberg
Sarah
Cristin Milioti
Roy
J.K. Simmons
This content contains pertinent spoilers.
Plot Summary
Thanks to a very strange cave, three people end up trapped in a time loop. The first was Nyles, who went to a wedding with his girlfriend, likely got really drunk, and ended up in the cave. Following him was Roy, who got really messed up in coke with Nyles, and also ended up into the cave. Lastly, there is Sarah, who was going to hook up with Nyles, followed him when Roy tried to murder him, and then also ended up in the cave.
Thus, three people end up in the loop, and while all Roy does is blame Nyles, Sarah is a bit more reflective of why she is in the loop, and we explore the things she did to deserve some time of reflection. Of which Nyles is there for the majority of that journey, until it becomes clear that she can no longer continue being trapped and enjoy it as Nyles has grown accustomed to.
Cast & Characters
Nyles (Andy Samberg)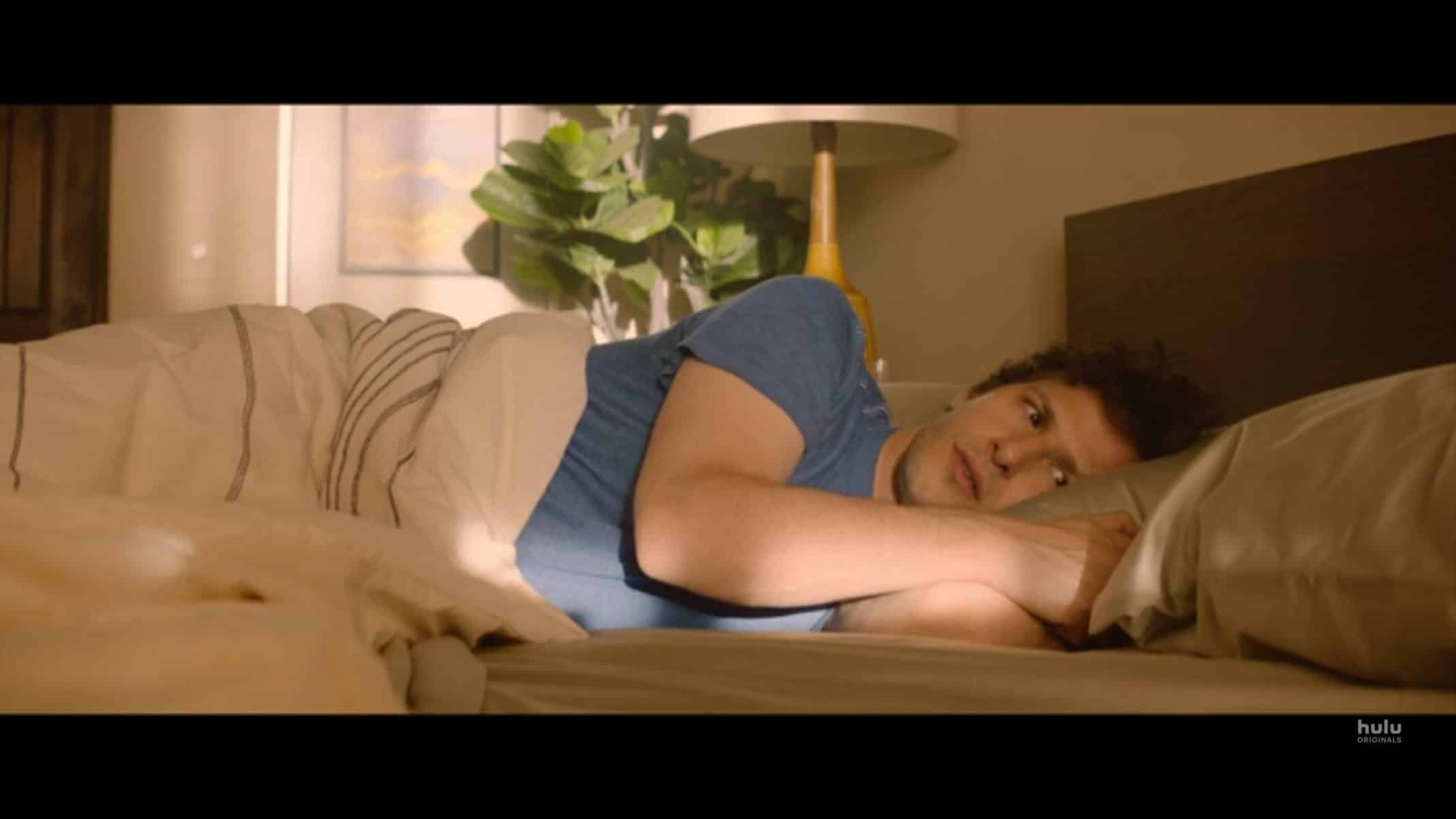 Brief Description
With being stuck in the loop so long he is forgetting his past, Nyles has tried his best to make each day fun. Be it taking note of everyone's routine and moving about like he controls time, trying to find ways to hook up with everyone, or just plain ole drinking. However, with Sarah joining him and Roy in the loop, she helps break the monotony in more ways than one.
Roy (J.K. Simmons)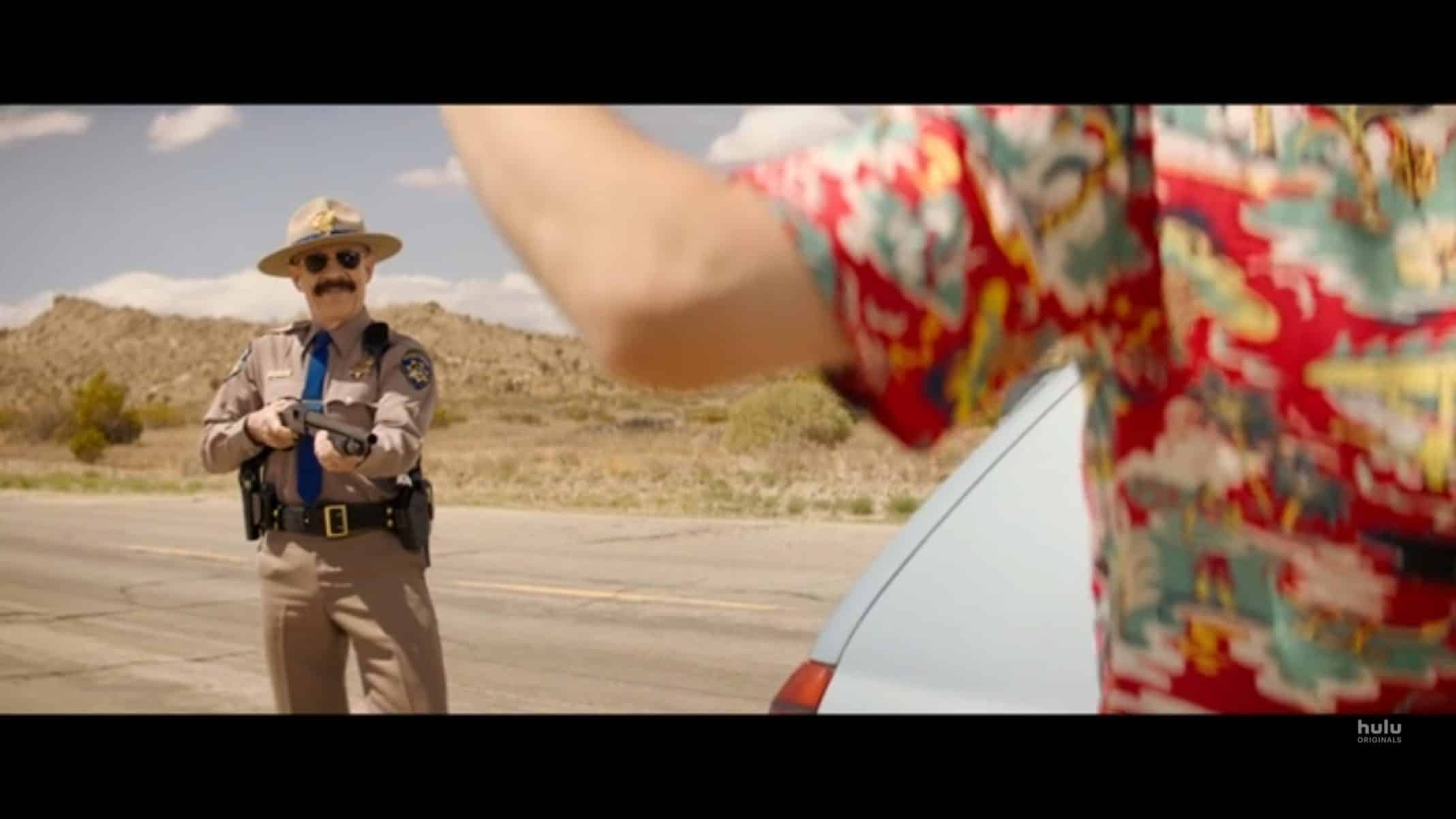 Brief Description
A father of twins, who showed up to the wedding, got a little messed up, and then trapped in a loop from hell, Roy has spent multiple loops just killing Nyles for dragging him into the mess he did. But, in the cycle of death, Roy comes to appreciate what he was trying to escape the night he and Nyles met.
Sarah (Cristin Milioti)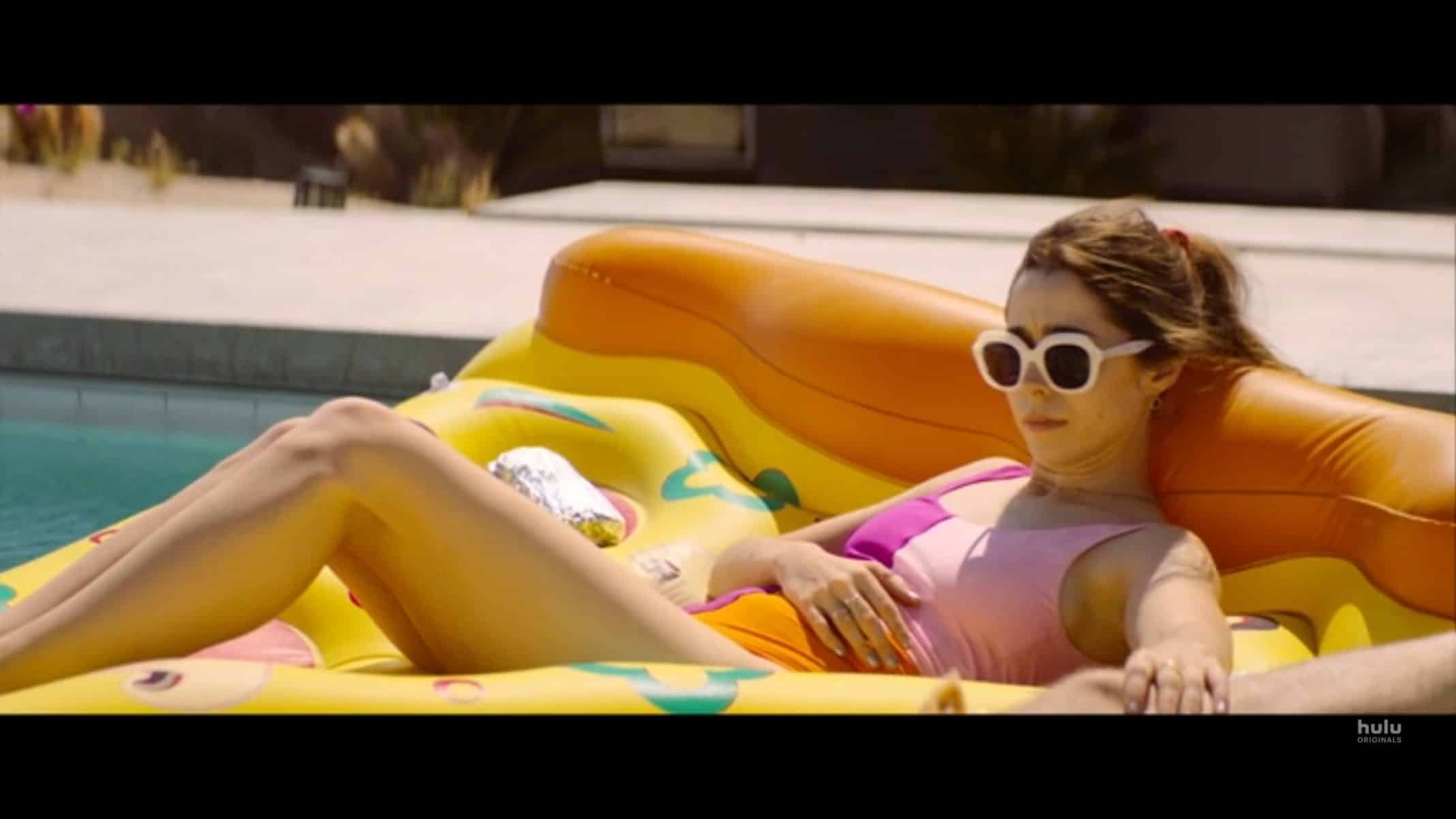 Brief Description
The older sister of the bride who, after a failed marriage and so many other mistakes, is the black sheep of her family. But, despite it all, her little sister loves her anyway. However, her most recent mistake may unravel that, and that guilt makes it so Sarah finds being in the loop hell. Even with Nyles there to make it better – sometimes.
Review
---
Community Rating:
---
Highlights
Samberg and Milioti As A Couple
When it comes to Nyles and Sarah, they don't have explosive chemistry. Rather, they have that long friendship that evolved into something more chemistry. The kind where you can imagine one farts around the other and gets the side-eye. Alongside, as we often see, them do some weird, if not outright crazy s*** together for they are beyond the need to be cute, romantic, or polished. In this film, Samberg and Milioti are just two comedic actors having a good time to the point of you wishing the credits contained outtakes.
The Movie Just Flies On By
Despite being an hour and a half, roughly, you'll feel like it was way less. Maybe because nothing really happens, and you can walk away from the film, come back, and not miss anything major? Or it could just be you have such a good time that you never find yourself checking a clock. It's hard to say.
On The Fence
It May Not Make You Laugh
I will admit, when we first see Nyles talk to Sarah, Samberg had this comical, almost Austin Powers like vibe to him. Especially as he moved about guests, was being flirtatious, in a silly way, and with Milioti playing the straight man in a rather comedic situation, there was a chuckle. After that, however, you could recognize the comedic moments, but I wouldn't say the jokes hit.
The Story Is As Basic As It Could Be
As said in the highlights, nothing really happens. Throughout the loops, we mostly see suicide attempts, Sarah and Nyles being silly, and while Sarah does do some soul searching, and Nyles to a point, it's nothing to the level of where it'll feel like a gut punch. The performances don't push you to believe Samberg or Milioti can be notable dramatic actors. Plus, as much as you can see Sarah's situation should be heartbreaking, considering we learn damn near nothing about the other people involved, it doesn't create the need to do anything beyond hunching.
Overall Rating
Would Watch Again? – One and Done
"Palm Springs" is something to watch if you have nothing better to do. It's easy to get into, even halfway through the movie, and even with the attempted murder or suicides, it isn't graphic. Its comedy is light, as well as its drama. Hence the mixed label.
Where To Watch
Palm Springs Ending Explained (Spoilers)
What ends up breaking the loop is an explosion. After separating herself from Nyles, after a fight, and studying quantum physics, Sarah realizes a big enough explosion in the cave, which causes someone to loop, could break the loop.
Now, at first, it wasn't clear if Nyles would go, for while he loves Sarah, he didn't want to face the real world. However, between Sarah confessing her love for her sister, and making it clear to her cheating husband, who slept with Sarah, he better do right by her, Sarah leaves.
And with that, Nyles is forced to face the possibility of being alone again, and with the thought being too much to bear, he joins Sarah, and they break free. As for Roy? Well, he got the message of how and with meeting Nyles and it seeming that Nyles doesn't remember him, it seems Roy has the information he needs to escape as well.
Sequel Potential
Outside of ending up in a new loop, or someone else doing so by discovering the cave, it isn't clear how a sequel could be made. Granted, we could learn more about Sarah's family, and how the different pieces came to be, beyond Sarah's mom dying. However, this definitely seems like a film that won't produce a sequel.
Samberg and Milioti As A Couple - 82%
The Movie Just Flies On By - 80%
It May Not Make You Laugh - 75%
The Story Is As Basic As It Could Be - 73%
"Palm Springs" is something to watch if you have nothing better to do. It's easy to get into, even halfway through the movie, and even with the attempted murder or suicides, it isn't graphic. Its comedy is light, as well as its drama.