Our Son (2023) – Movie Review and Summary (with Spoilers)
"Our Son" presents a shift in Billy Porter's career from being the loudest in the room due to his booming voice to being the most notable due to his performance.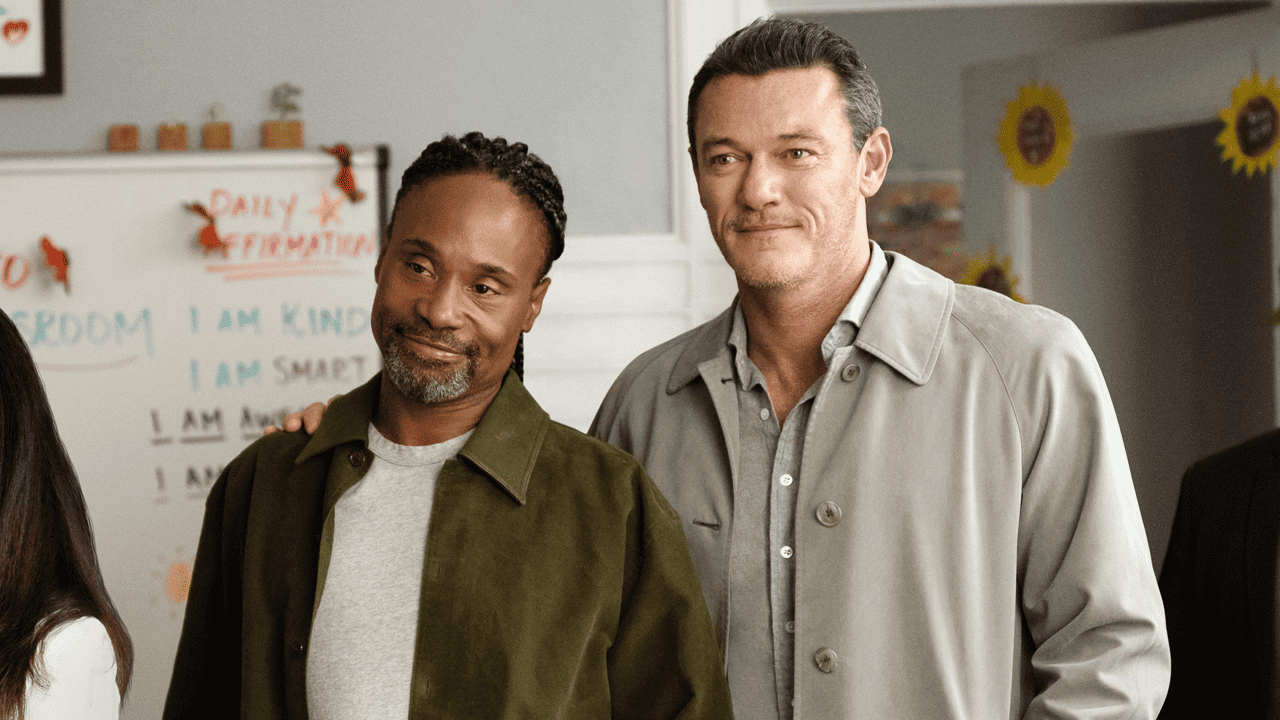 Film Summary
Images and text in this post may contain affiliate links. If a purchase is made from those sites, we may earn money or products from the company.
Gabriel and Nicky have been together for 13 years and share an 8-year-old named Owen. Unfortunately, while Owen has been a blessing, he also might have become the straw that broke the camel's back. For with Gabriel putting his acting career on pause for Owen and Nick barely pursuing a relationship with Owen, they didn't find and share love through Owen, but rather, Gabriel poured into Owen, Nick withdrew from both, and the marriage became loveless.
Which makes Gabriel's difficult decision to consider divorce major and something that devastates their friend group and becomes a nasty affair in time.
Character Descriptions
Please Note: This character guide is not an exhaustive list of every cast member, and character descriptions may contain what can be considered spoilers.
Gabriel
Gabriel is a former actor who had become a stay-at-home dad to care for Owen, and he did everything expected from groceries, cooking, you name it.
The Actor Is Also Known For: Pray Tell in "Pose"
Nick
Nick is a book publisher and the provider for his household, but when it comes to Owen, there is a certain level of distance, almost to the point of thinking Nick only agreed to go through surrogacy because Gabriel wanted children, not because they both did.
Owen
Owen is a 8-year-old boy who is far more attached to Gabriel than Nick. Mind you, Nick is his biological father, but as for the one who is there when he is sick, doing a talent show, agitated or hungry, Gabriel is there for that and doing his best to gentle parent him through his feelings.
Review
---
Community Rating:
---
Our Rating: Positive (Worth Seeing)
Highlights
Billy Porter Giving Something Different
Billy Porter's rebirth has come from being bold, loud, and the poster child for older queer men. In "Our Son," he is allowed to produce the same level of passion for his role without having to be a comedic character. As Gabriel, we get to see Porter consistently soft, complicated, and someone's partner. All while navigating something tough but not life-threatening.
This change of pace makes later discovers of Porter get to see the trained actor, instead of what Ryan Murphy has illuminated the world to with "Pose" and "American Horror Story." I'd even liken Gabriel to the kind of role an actor takes on when they have nothing to prove or don't need to make a name for themselves but rather want people to understand they are so much more than the character that made them famous.
The Divorce Proceeding And What There Was to Lose Being Established
Divorce is a touchy and well-tread topic, but what hasn't been explored extensively is the dissolution of a gay marriage, especially when a child is involved. Through Gabriel and Nick, we're given the familiarity of one parent being more of a caregiver than another, alongside one side thinking things are alright or could be fixed, when the other would rather end things as they are than go to the dump, hoping to find parts for something that doesn't work anymore.
Then to add additional layers, there isn't just the family Gabriel and Nick have with Owen, but their found families, which isn't the same as losing a few friends. Found families for the Gay community isn't a simple thing, and considering their shared pain regarding coming out and the lack of desire for anyone to start over, Gabriel's decision isn't simple.
Also, yes, when things get nasty, he has somewhere to go, but the audience isn't really pushed to taking sides. Yes, a certain level of accountability is pushed for Gabriel's actions. However, the drama is balanced. Petty at times, but also understandable, and no one is pushed to be the bad guy. Just someone who feels their love and contributions weren't valued.
On The Fence
The Pacing And The Fat
Unfortunately, "Our Son" feels long in the tooth. Why? Due to, in order to show the community Gabriel and Nick have, spending an extensive amount of time with their friends ranging from one's pregnancy journey and another having a viable relationship, dinner parties, and meeting Nick's family and Gabriel's mom. Which would have been fine if any of these characters were written to be strong enough to stand alone, but they aren't.
The majority are recognizable faces that play a superficial role. Gabriel and Nick's found family are characters who, beyond the two who are about to become mothers, you may barely grasp the name of. Never mind who they are outside of Nick and Gabriel's friend. Then when it comes to Gabriel and Nick's family? Them being tacked on feels strongly like the creators wanted to meet that obligatory run time of 90 minutes plus, so the time spent with them was to ensure this film reached that number.
Ultimately making it so, when it comes to "Our Son," the more fat added in may give the film more flavor, but it also makes it exhausting to sit through around the hour mark.
General Information
Director(s)
Bill Oliver
Screenplay By
Peter Nickowitz, Bill Oliver
Based On
N/A
Date Released (Film Festival – Tribeca Film Festival)
June 10, 2023
Genre(s)
Drama, Romance, LGBT+
Film Length
1 Hour 44 Minutes
Content Rating
Not Rated
Noted Characters and Cast
Gabriel
Billy Porter
Nicky
Luke Evans
Owen
Christopher Woodley
Check out our movies page for more recommendations and find our latest movie reviews.
FAQs
Why Is the Film Called "Our Son?"
Because the focuses largely on Owen, as he becomes a pawn in the divorce due to Nick feeling blindsided.
How Was The Twist(s) and Ending?
How Was The Twist(s) and Ending?
Is There A Mid-Credit or Post Credits Scene?
Why Is "Our Son" Rated What It Is?
Cursing throughout, Bare asses in sex scenes, and Drinking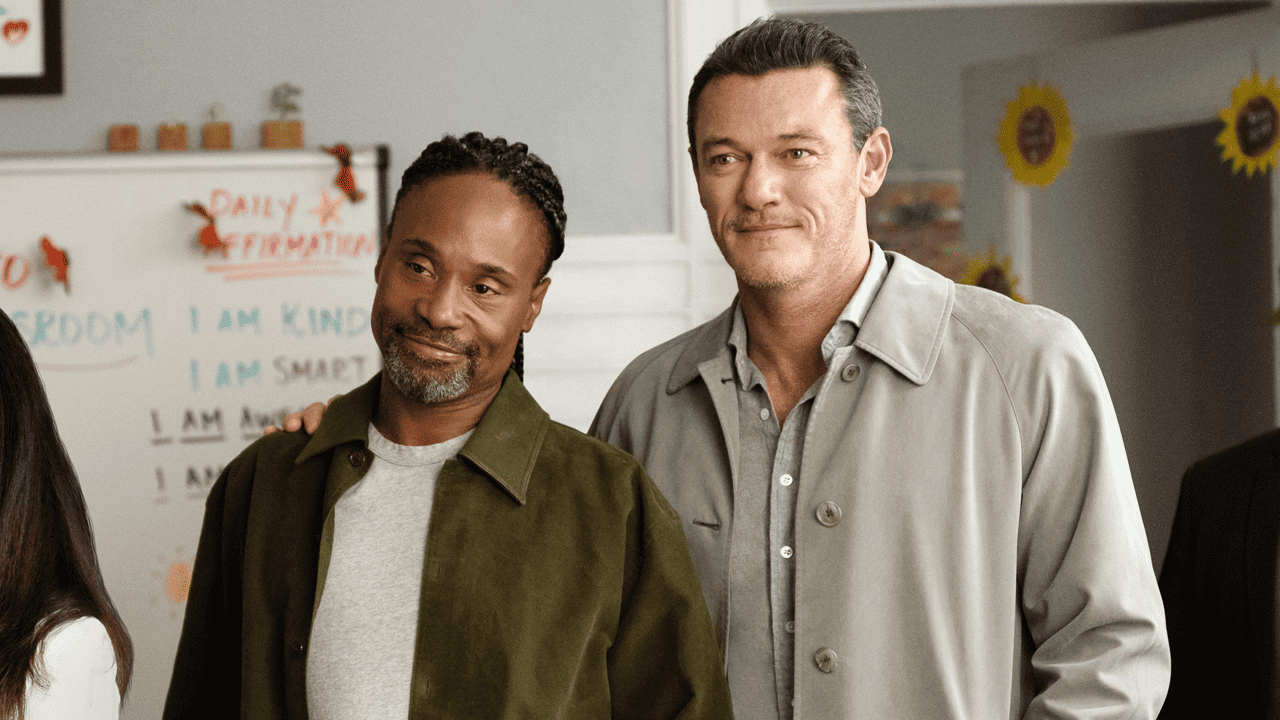 Our Son (2023) – Movie Review and Summary (with Spoilers)
Overall
"Our Son" is a notable film for Billy Porter's career and the expansion of stories featuring predominately gay characters, but at times it feels a bit overstuffed, and that slows down the pacing and makes this feel longer than it needs to be.
Highlights
Billy Porter Giving Something Different
The Divorce Proceeding And What There Was to Lose Being Established
Disputable
The Pacing And The Fat
---
Follow, Like, and Subscribe
Community Rating: 0.00% (0) - No Community Ratings Submitted (Add Yours Below)