Maquia: When the Promised Flower Blooms – Summary/ Review (with Spoilers)
Maquia: When the Promised Flower Blooms will not only help you gauge if you need more water in your diet but have you wailing and your bottom lip trembling.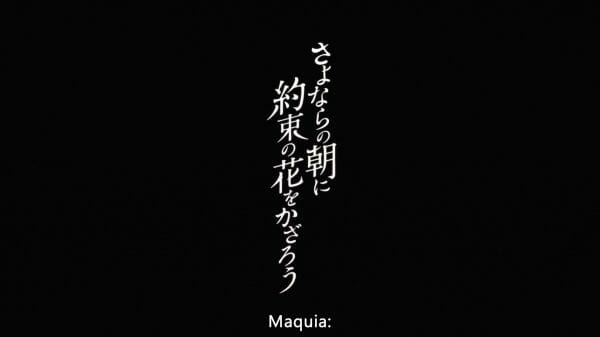 Maquia: When the Promised Flower Blooms will not only help you gauge if you need more water in your diet but have you wailing and your bottom lip trembling.
---
Director(s)
Mari Okada
Written By
Mari Okada
Date Released
July 20, 2018
Genre(s)
Drama, Family, Action
Good If You Like
Crying

Seeing Relationships Grow, Contract, And Explode Over Time

Your Movies Mushy, But A Dash Of Violence Is Icing On The Cake

Isn't For You If You
Are Heartless
Noted Cast
Leilia
Ai Kayano
Maquia
Manaka Iwami
Ariel
Miyu Irino, Yuki Sakurai
Images and text in this post may contain affiliate links which, If you make a purchase, I may earn money or products from the company. Most affiliate links contain an upward facing, superscript, arrow.
Maquia: When the Promised Flower Blooms Plot Summary
For many eons, the Lorphian people lived in peace. They created their fabrics, called Hibiol, sold some, and lived isolated from the rest of the world. However, this ended when the Mezarte kingdom invaded. Not even for the sake of resources, but because their royalty knew their golden age was coming to an end and they were desperate to extend it. So, they attacked the people who lived for eons in hopes that they could produce an heir who would live for that extended amount of time.
One Lorph, Leilia, ends up taking by the kingdom and used to breed an heir. However, the Lorph we focus on, Maquia, she doesn't suffer this same fate. She gets to escape but ends up in a situation foreign to most Lorph. As she wanders about, she comes across a baby who she names Ariel.
When discovered, Ariel is in the arms of his dead mother and with Maquia herself being an orphan, for reasons not revealed to us, she identifies with this baby and decides to raise it. Mind you, despite the age of many Lorphians going well into the hundreds, Maquia is only 15. Yet, throughout the movie, despite some difficult times she has with Ariel, some caused by the outside world and some by him, she loves this boy, eventually man, like he was born from her. His journey through life, with Maquia by his side, is the heart of the story.
Highlights
I Haven't Cried So Much In My Life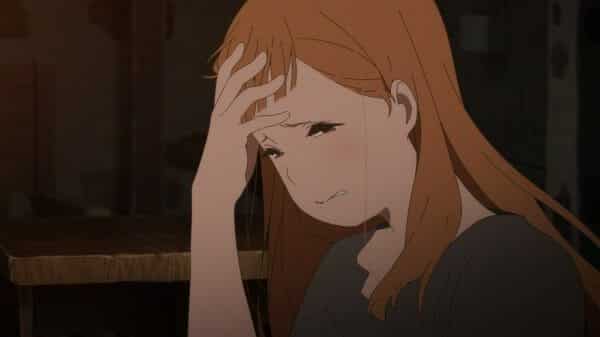 Give or take a hundred or so which got lost from my first website, I've seen roughly 932 movies and over 2000 episodes of television. The closest I can recall crying like this movie had me crying was 12 Years a Slave and that didn't come until the ending. Throughout Maquia's journey, I just cried and I cried. When she found Ariel, a kindred spirit, someone to pour her love into and who loved her back, I cried tears of joy. When he was older, saw how hard things were, and said he'd protect her, I cried and got a little bit of baby fever. Then later on, when Ariel was acting like your usual teenager who wanted to distance himself from Maquia, I cried when he pushed her away.
And that's the weird thing about this movie, it doesn't just get you into your emotions by focusing on a tragedy. Happy moments too will have this film getting your lip to tremble. I mean, the way Ariel and Maquia's relationship is developed eventually leads you to want to wail – that is how good this film is.
Though it isn't just her. Leilia's struggle will also get you teary-eyed. Not as bad as Maquia, but her struggles in the palace will hit a nerve or two.
It Keeps You Engaged the Whole Two Hours
In my mind, hardly any movie should need two hours to tell its story. It is just excessive. However, when many do so, usually they squander that time or fill it with action scenes so that it doesn't lose you. Now, while there is some violence, blood flying and all, towards the end, most of the movie is about Maquia raising Ariel and their relationship shifting as he gets older and she stays the same.
For someone like me, who really doesn't have the best attention span unless I'm stuck somewhere, being locked in like I was shocked me. I found this especially weird since it isn't like this has Violet Evergarden level art but simply a touching story. The kind which pushes me to believe that you'll likely find yourself seeing Mari Okada's name treated in the same vein as Hayao Miyazaki if she keeps this up.
On The Fence
Things You Might Be Left Wondering
While two hours long, there are certain things we don't get to see that you may wish we did. If not certain things you wished were followed up on. Somethings I can't mention for they would be an unnecessary spoiler. However, I will note that there are certain reunions in the film that I wish were fleshed out more. Also, when it comes to Leilia, I wish we got to see and understand her life in the palace beyond what we got. There are other things as well but considering this film was already 2 hours, there is a need to understand that if any more storylines were added this would feel bloated.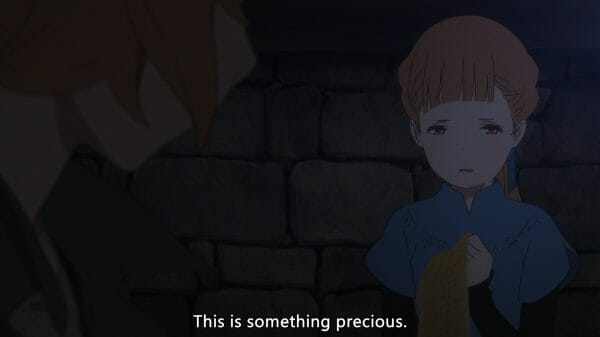 I don't know if watching this again could lead me to become as emotional as it did the first time, but I'll find out when I forced someone to watch this with me. Because this is the kind of film where you got to push people to see it and watch their reaction. Maquia: When the Promised Flower Blooms is the kind of film that you have to see if it was watched when you was in a vulnerable place, or it is what put you in a vulnerable place. Something I haven't asked myself about a movie if not in a long time, ever.
Hence the recommendation label. Though it might be strange to say, since this is animation, the performances of this film I think will probably be a precedent in my mind. Maquia: When the Promised Flower Blooms will be what I use as a base when I think anything, animated or otherwise, is something worth recommending or not. For while long as hell, and surely may only be getting all this praise since I'm sappy AF, I really do think this is one of the best things I've ever seen – period.
---
Follow Wherever I Look on Twitter, Like us on Facebook and Subscribe to the YouTube Channel.
---
 [ninja_tables id="24271″]
I Haven't Cried So Much In My Life - 100%
It Keeps You Engaged the Whole Two Hours - 99%
Things You Might Be Left Wondering - 80%