The finale of Netflix's Godzilla series attempts to make up for the ho-hum second entry and leaves room for future sequels.
---
Director(s)
Kobun Shizuno, Hiroyuki Seshita
Written By
Gen Urobuchi
Date Released
1/9/2019
Genre(s)
Animation, Action, Drama
Good If You Like
Twists & Betrayals

Barely Seeing The Marquee Monster

Isn't For You If You
Was Hoping For a Truly Epic Godzilla Fight
Noted Cast
Haruo
Mamoru Miyano
Metphies
Takahiro Sakurai
Dr. Martin
Tomokazu Sugita
Yuko
Kana Hanazawa
Images and text in this post may contain affiliate links which, If you make a purchase, I may earn money or products from the company. Most affiliate links contain an upward facing, superscript, arrow.
Godzilla: The Planet Eater Plot Summary (Ending on 2nd Page)
After the loss of Mechagodzilla city, and the countless deaths of Bilusaludo caused by Haruo, there is a demand for justice. For considering Haruo's betrayal led to nearly all Bilusaludo's on Earth dying, this is considered a grand betrayal. Yet, no one takes the Bilusaludo seriously so they decide to shut down the engine in protest.
Meanwhile, on Earth, Haruo finds himself increasingly pushed to question Metphies' influence on him, and the others. For while Metphies seemed like he could be a trustworthy adviser, it has become clear now that Haruo has become a stepping stone for him. Making it so Haruo's venture to take on Godzilla has to be put aside for Metphies is trying to conjure a whole other beasts. One which pushes the Houtua to call upon their own god to protect Haruo from the god of the Exif.
On The Fence
A Downward Trend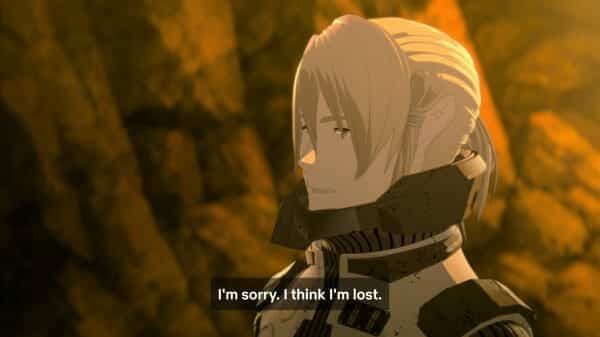 After the events of the last movie, it was clear that unless Mothra or Ghidorah came alive, there would be no way in hell Haruo and the survivors could defeat Godzilla. Which is perhaps why, after the 2nd part focusing on a plan of the Bilusaludo to defeat Godzilla, following the earthlings in the first, it was the Exif's turn. But, you can kind of see a downward trend when it comes to each one.
With the Earthlings, we got the benefit of them fighting the unknown, large numbers of them, so there were epic fights. But, with said fights leading to a pyrrhic win, they had to get smarter and thus we got way too much talking in the 2nd film. As for the 3rd film? We, unfortunately, don't get a sense of balance. Metphies, being an Exif, doesn't have the pizzazz which made Galu-Gu interesting and while nightmares and the Houtua twins tried to compensate it just wasn't enough.
Well, at least if you were looking for an epic finale.
This Is Barely About Godzilla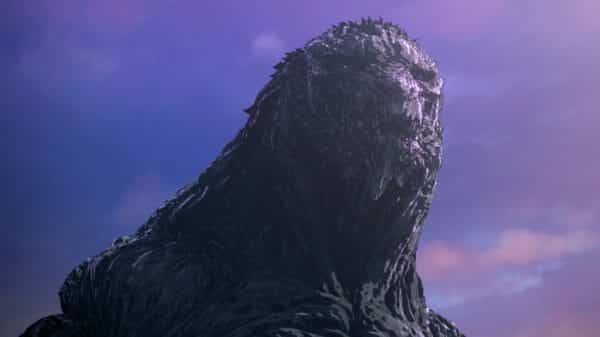 In the long run, it seems this trilogy may have been more about Haruo and Metphies' relationship, than Godzilla. For while Godzilla is still alive, he spends the majority of the movie sleeping. Thus leaving us to watch Haruo spend time with Metphies, question him, and learn the truth about his involvement with Haruo. Which, doesn't get me wrong, is made to be interesting – to a point. However, the selling point here is supposed to be this gigantic monster and finding a way to kill it. So the more that clearly is becoming something that may not happen, the more you wonder, "Why am I watching this?"
But, if you take away Godzilla's part in this, pretend this movie has nothing to do with them, you have a slightly intriguing story. One which, after human progress reaches an unstable point, they have to abandon Earth in hopes of finding a new home – to no avail. Leading them to return to Earth after nature has largely retaken the planet and mankind has to figure if it can reconquer what was once home. All the while, there is the politics of the different factions, each with their own agenda, that complicates things and leads to deadly results.
In my mind, with a bit of retooling, Godzilla wouldn't have necessarily been needed but with that name came higher expectations. Which, in the long run, led to this movie disappointing left and right.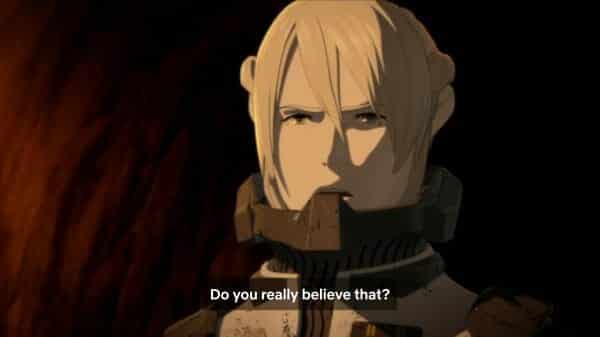 In the end, the Godzilla trilogy seemed to take advantage of the name and only presented the monster when necessary. Which, to a point, you understand so they can maintain the mystique and threat of the monster. Yet, as whole, the more we learned about the Exif, Bilusaludo, and humans, the less you cared whether they survived or not. All that mattered was whether, when they got around to it, the final fight with Godzilla would be interesting.
Yet, despite being a bit of disappointment, there is a need to label this as mixed. For while Godzilla ultimately felt underutilized across the three movies, the 2nd and 3rd especially, there is an okay storyline outside of the monster. Not one I'd say would be worth three films, but one which someone would surely like.
Follow Wherever I Look on Twitter, Like us on Facebook and Subscribe to the YouTube Channel.
Check Out Other Movie Reviews Below