How to Talk to Girls at Parties – Recap/ Review (with Spoilers)
Brilliantly weird, comical and touching, somehow How to Talk to Girls at Parties taps into something absurd without getting lost in its own madness.
---
Director(s)
John Cameron Mitchell
Screenplay By
John Cameron Mitchell, Philippa Goslett
Date Released
5/25/2018
Genre(s)
Sci-Fi, Comedy, Romance
Noted Actors
Enn (Henry)
Alex Sharp
Vic
Abraham Lewis
John
Ethan Lawrence
Queen Boadicea
Nicole Kidman
Zan
Elle Fanning
Stella
Ruth Wilson
Summary
It's 1977 in the UK and Enn, short for Henry, Vic and John are just out to have a good time, maybe meet a lass and get weird. Which of course leads them to Queen Boadicea's spot because, well it is the main place they are able to get into. But what is a concert/party without an after party right? Well, that is Vic says and this leads them into this very strange hotel/mansion. One with these people in the strangest of outfits, who seem to quite enjoy fingering people's anuses, apparently German sounding dance music, and some even value individuality.
Such as Zan who catches Enn's eye, as he wanders the building and she finds "the Punk" quite interesting. So, over the next 48 or so hours, she enters his world as he entered hers and gets the full experience. From Enn dealing with the abandonment of his father, his eccentric mom, hanging out with friends talking about everything and nothing, showing off his art, and also getting to experience Enn's body.
Oh, and of course "the Punk" as she is introduced to Queen Boadicea who takes a liking to Zan. However, as all this happens, the alien beings Zan associates with question her actions. Not in a curious or positive way. More so they see her as rocking the boat and take her venture into Punk as something vehemently against the culture.
Leaving us to wonder, with all these brand-new experiences Zan has, what will she choose? Her people or this guy she met only a few days ago? Someone whose mother she loves, who she has fallen for and connected with, vs. a culture which is dying as are its people. Though the decision may sound simple it is much more complex when you see the movie.
Other Noteworthy Facts & Moments
Based on the interview linked below, the alien races are based on chakras.
[adthrive-in-post-video-player video-id="CX5ANfFm" upload-date="2022-03-24T17:33:30.000Z" name="John Cameron Mitchell post-screening Q&A for How to Talk to Girls at Parties." description="A post-screening Q&A For "How To Talk To Girls At Parties" featuring writer/ director John Cameron Mitchell" player-type="static"]
Highlights
Elle Fanning & Alex Sharp
What makes the film are Elle Fanning and Nicole Kidman – plain and simple. Fanning is the heart of the film and delivers so many unabashed comedic moments that it makes it easy to understand why she is the princess of the indie scene. For whether she is playing a love interest, a girl on a journey of self-discovery, if not one who has reached a crossroad of her life in which either she can choose conformity or what she is passionate about, they are all tried and true at this point.
Going a bit further though, you do have to appreciate Sharp as the person she plays off of. After all, imagine this person you've just met licking your face, awkwardly kissing you, and having you basically be the straight man to the wackiness? That requires quite a bit of chemistry and trust. But it isn't just his role as a comedic partner which deserves praise but also as Fanning's love interest.
And while, yeah, pretty much Fanning hasn't really had one bad love interest, that quickly comes to mind, Sharp could very well be one of the favorites. Probably because the smile is so genuine when they are with each other and her eccentric nature seems so natural to him that you could be fooled to think their love is real. Making the ultimatum she faces towards the end even more heartbreaking.
Nicole Kidman
Though an Oscar winner, and at times someone who chooses less than stellar roles for herself, you have to appreciate the diversity of Nicole Kidman's filmography. Especially in her role as Queen Boadicea with her David Bowie, a la Labyrinth
look, and performance. Particularly when it comes to this part towards the end when she interacts with the head of the Stella clan. For while a trip before that, thanks to her unique fashion and her treatment of Enn and Zan, it's when she interacts with the Stella that you realize she is more than just an actress who saw an interesting movie and role to inhabit. No, she has purpose and the role isn't something anyone could just play – it had to be her.
It's Just The Right Amount of Weird
Touching a bit more on the story, we have multiple alien races going across the galaxy to gain experiences. On top of that, they have very strange rituals in regards to their dancing, communication, and parent/child relationships. Also, their procreating or splitting is quite strange. However, it never gets full-on indie movie weird. It's weird enough to make you go WTF and laugh as Zan says some strange things, and does strange things, but never reaches the point where it is alienating. It remains in the commercial realm.
On The Fence
You Learn Little To Nothing About John and Vic
Let us just note when it comes to John and Vic, while participants of the story, by no means are they the stars. If this was a woman-focused romance, they'd be the naysaying friends of the girl talking mess just because the guy is weird, broke, or isn't as available as their friend would like. Yet, there remains this ever so slight desire to know more about John, who quickly and easily embraced the aliens' dance culture. That is, alongside Vic who got fingered and seemed to enjoy it until it became a threesome.
And the only reason this is being noted as an on the fence thing is because their experiences were so strange and unique, it would have been interesting to hear them talk about it more. For, in a way, particularly with John, you can kind of see a different character the movie could have focused on and still have been quite good. Then with Vic, being that he enjoyed what happened yet was low-key traumatized, until the end, you are left with a few questions. Like, if maybe, he has a Zan of his own or not?
Overall: Positive (Worth Seeing)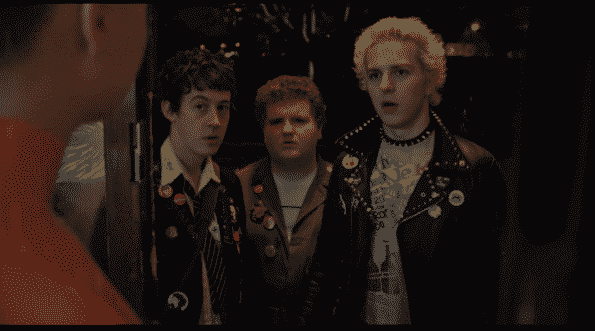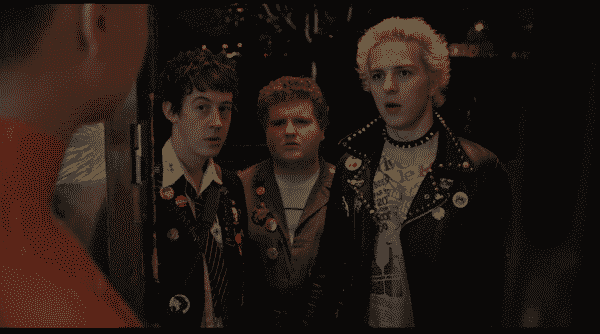 If you are a fan of Elle Fanning and her role choices, this will be right up your alley. It's the kind of film which is strange but knows there is a line, and perhaps is one of the most unique romantic/comedies which may appear this summer – If not year! And while some supporting characters may not get as much shine as your curiosity wishes they would, by no means does that act as a deterrent.
Hence the positive label. Though in a very limited release right now, once this becomes available on Blu-Ray/DVD or VoD I do believe it is definitely worth checking out. For you'll be hard-pressed to find another film like this which combines a handful of different genres without it doing itself a disservice by going overboard.