Enola Holmes (2020) – Review/ Summary (with Spoilers)
When it comes to "Enola Holmes," it never escapes its association with Sherlock Holmes, and thus struggles with establishing itself beyond Sherlock's shadow.
---
Director(s)
Harry Bradbeer
Screenplay By
Jack Thorne
Date Released (Netflix)
September 23, 2020
Genre(s)
Action, Adventure, Comedy,

Crime, Mystery, Young Adult

Duration
2 Hours, 3 Minutes
Rating
PG-13
Noted Cast
Enola Holmes
Millie Bobby Brown
Mycroft Holmes
Sam Claflin
Sherlock Holmes
Henry Cavill
Eudoria Holmes
Helena Bonham Carter
Tewkesbury
Louis Partridge
This content contains pertinent spoilers.
Plot Summary
16-year-old Enola Holmes has lived under her eccentric mother all her life and was raised to be very different from other girls born in the late 1800s (1884 to be exact). This came with many positives, like knowing how to fight, a diverse knowledge of books, and never really knowing oppression and lacking the shame many girls are subject to.
However, with her father dead and her mother's sudden disappearance, she finds herself at the mercy of her older brothers Mycroft and Sherlock Holmes. One who is traditional, conservative, and rather lock Enola in a finishing school than deal with her and the other Sherlock Holmes. Someone who, with making a name for themselves as of late, and never really being that attentive of a brother, is as mysterious to Enola as he is to the world.
Thus, Enola takes life into her own hands and escapes, with her mother providing modest clues and income for her to do so. But, while she is out in the world, searching for her mother, Eudoria, Enola stumbles upon Viscount Tewkesbury and finds herself involved in the drama of his life. Something which, at first, was bothersome, but as she grows intrigued by him and the mystery dealing with who is trying to kill him, so begins Enola's own story which could rival her older brother's name.
Things To Note | Question(s) Left Unanswered
Anyone else thought something unbecoming was going on between Tewkesbury's mother and uncle?
The movie isn't excruciating long but does wear out its welcome with time.
Collected Quote(s) & .Gifs
There's no better disguise than fear.
Facts don't distract from hope.
— Enola
Character Guide
Enola Holmes (Millie Bobby Brown)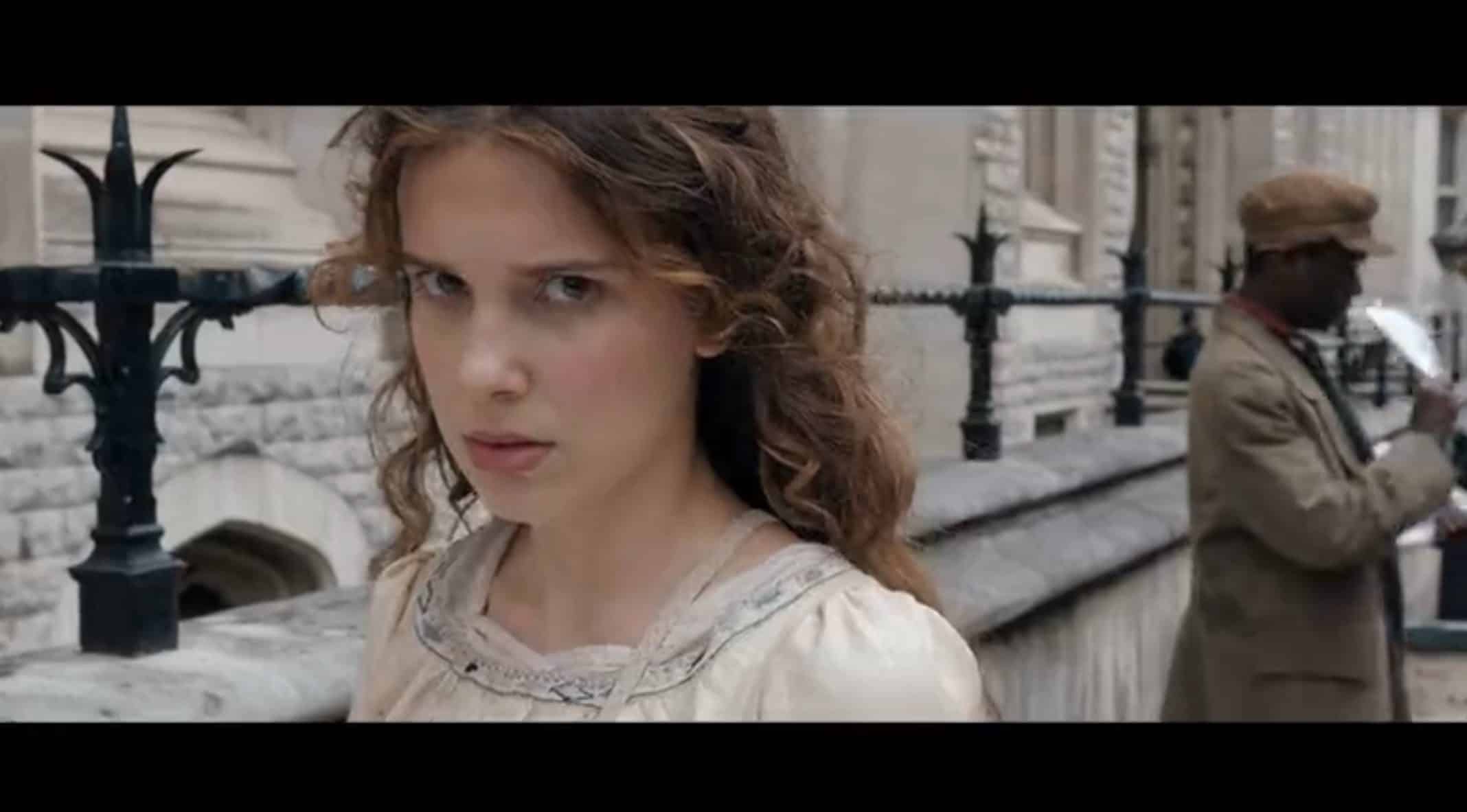 Born in July 1884, in England, Enola Holmes lived most of her life without much influence from the world beyond Ferndell Hall. Well, outside of books and what her mother filtered in. Making it so, by 16, while educated and capable of code-switching when needed, she was far from being like other girls. Yet, with being a Holmes, upon her mother's disappearance, she comes to understand Sherlock isn't the only one with exemplary detective skills.
Mycroft Holmes (Sam Claflin)
The oldest child of the Holmes siblings, Mycroft, is conservative, values tradition, and doesn't necessarily get along perfectly with either his brother Sherlock or sister Enola. Not to say he doesn't love them, but by no means is someone who visits and comes about unless it is an emergency.
Sherlock Holmes (Henry Cavill)
At this point, with the film taking place in 1900, Sherlock Holmes is just beginning to make a name for himself and hasn't become the sarcastic, often callous, and isolated figure he is known to be. Rather, he still wishes for a sort of closeness and doesn't require a drink or substances to have fun. For the fun of his life is cases, and that has yet to swallow his life whole and send him down the rabbit hole. So, while the Holmes name is becoming famous, he isn't the famous detective you know – yet.
Eudoria Holmes (Helena Bonham Carter)
Eudoria is the mother of Enola, Mycroft, and Sherlock, who has always been an eccentric woman. Even as a teenager, she wasn't like the other girls, and thus, as a grown woman, she does her best to shield Enola from the strange ways others would have her be. Yet, never content with motherhood, she has friends and associates who she plans something grand with. Mind you, grand in a likely terrorist way, but Eudoria has desires to be revolutionary, and so sometimes you have to make a statement and some noise.
Tewkesbury (Louis Partridge)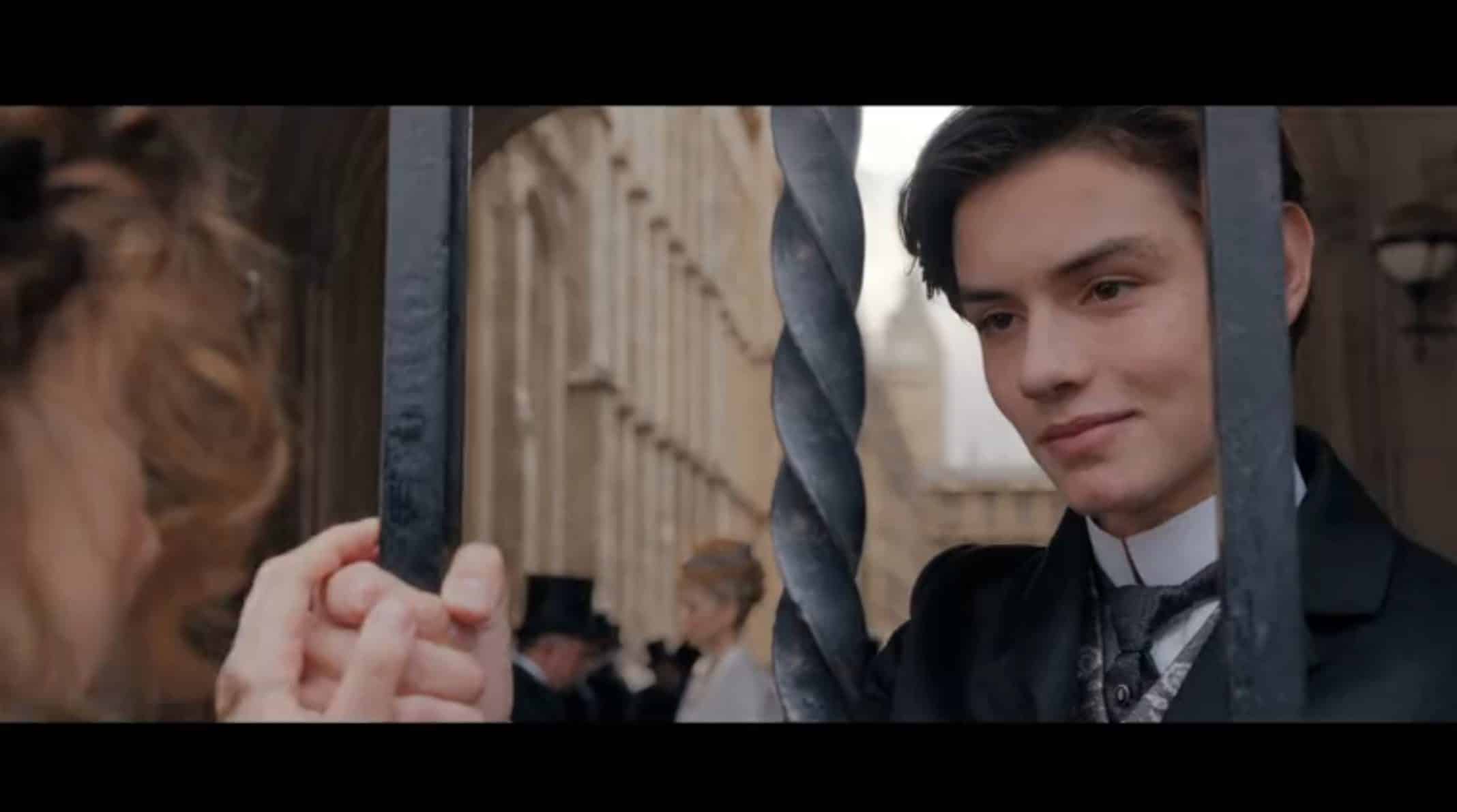 Viscount Tewkesbury, the Marquess of Basilwether, is the key to Enola's main mystery as the case on her mother goes cold. Yet, when it comes to the boy, she only stumbles into his situation. One that includes murder and trying to keep him from ascending to the House of Lords.
Review
Highlights
Brown Is Charming Enough
Millie Bobby Brown isn't someone we'd necessarily say could open a film like this in theaters, under normal conditions, and it be a smash. While she has star power, I wouldn't say it is as the level where she can take on a character like Enola, borrow heavily from what we know Sherlock Holmes for, and compete with the character and win. Rather, Brown as Enola is just good enough to handle the lead role, and like a kid who just had their training wheels taken off, she wobbles, falls, but her spirit never falters.
This doesn't mean by the end, you love and adore Enola to the point of forgetting Sherlock is around or exist, even if you take note of her relationship with Eudoria or Tewkesbury. Rather, Brown helps you remember that sweet spot Netflix has often found with its movies, which aren't necessarily good enough for any other company to invest in for a wide release, yet not bad enough to throw away to the video on demand abyss.
Instead, you get an experimental idea which isn't perfect, yet there are qualities to them where you can see an audience. For while this isn't glowing praise for Brown, there is no denying she uses every bit of her charm and skills to keep you going. Granted, with breaking the fourth wall as a bit of a crutch, but having that direct connection likely is what makes you care more about Enola than you would if you didn't feel part of the story at times.
On The Fence
It Makes You Wish This Was Separate From Sherlock Holmes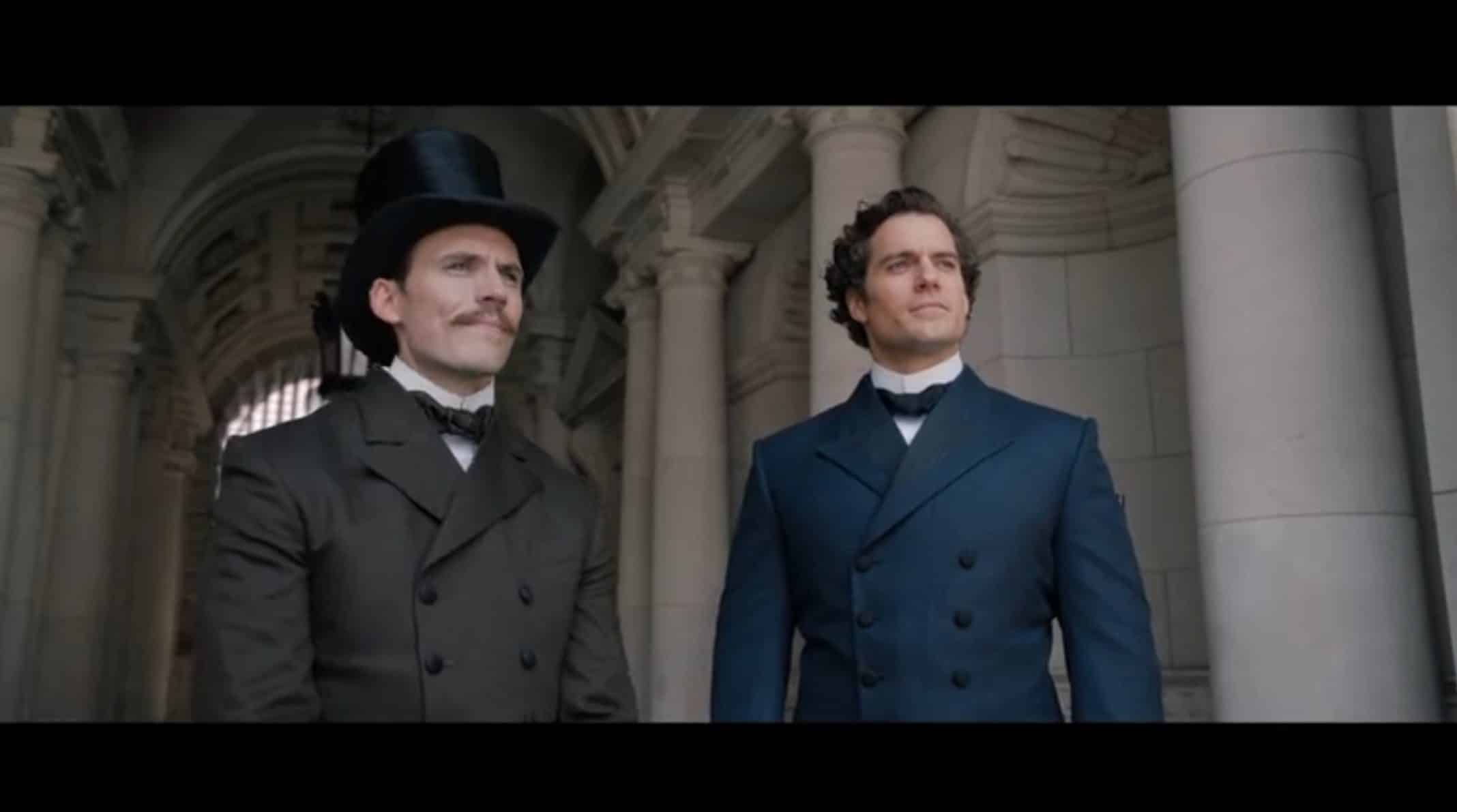 With all that said, "Enola Holmes" almost reminds you of when you see remakes of classic films or shows but now with a cast of a different ethnicity or gender. In a way, you understand some stories are timeless, universal, and could use a refresh. Yet, with Enola, there is this wish she wasn't under the umbrella of the Holmes brand for it burdens her.
For one, it sets expectations to where, even if this is her first case, you expect something more. Be it more intrigue, complexities, or an adversary worth taking note of. Also, what doesn't help is Sherlock's presence. With him about, Enola can't truly be the star of the story, even if Cavill is reigned in so he can't truly upstage her.
Yet, Sherlock's existence still is enough to make it so Enola breaking the fourth wall seems like a necessary evil to remind you she is the star, and Sherlock is just her brother. Never mind she is the one who will solve the mystery of where her mother went and save Tewkesbury. Sherlock, and the last name Holmes, is just a means to hopefully hook you in and then settle, maybe fall for, a Holmes you aren't familiar with.
Overall
"Enola Holmes," like so many Netflix movies, feels made to stream and not something that would become a hit in theaters. As part of a package deal, your expectations are lowered, you don't have to think about you spending money just for this, and with that comes it being better than it may actually be.
Mind you, Brown does as she was hired to do, and between her charm, wit, and star presence, she earns her check. However, Enola is forever burdened by the appearance of Sherlock Holmes and the expectations that come with that last name. Thus making the film a bit divisive for those familiar with the brand and its various films and shows. This ultimately makes "Enola Holmes" feel like it was made more so to put a gender spin on a familiar brand than to truly stand on its own.
Ending Explained (Spoilers)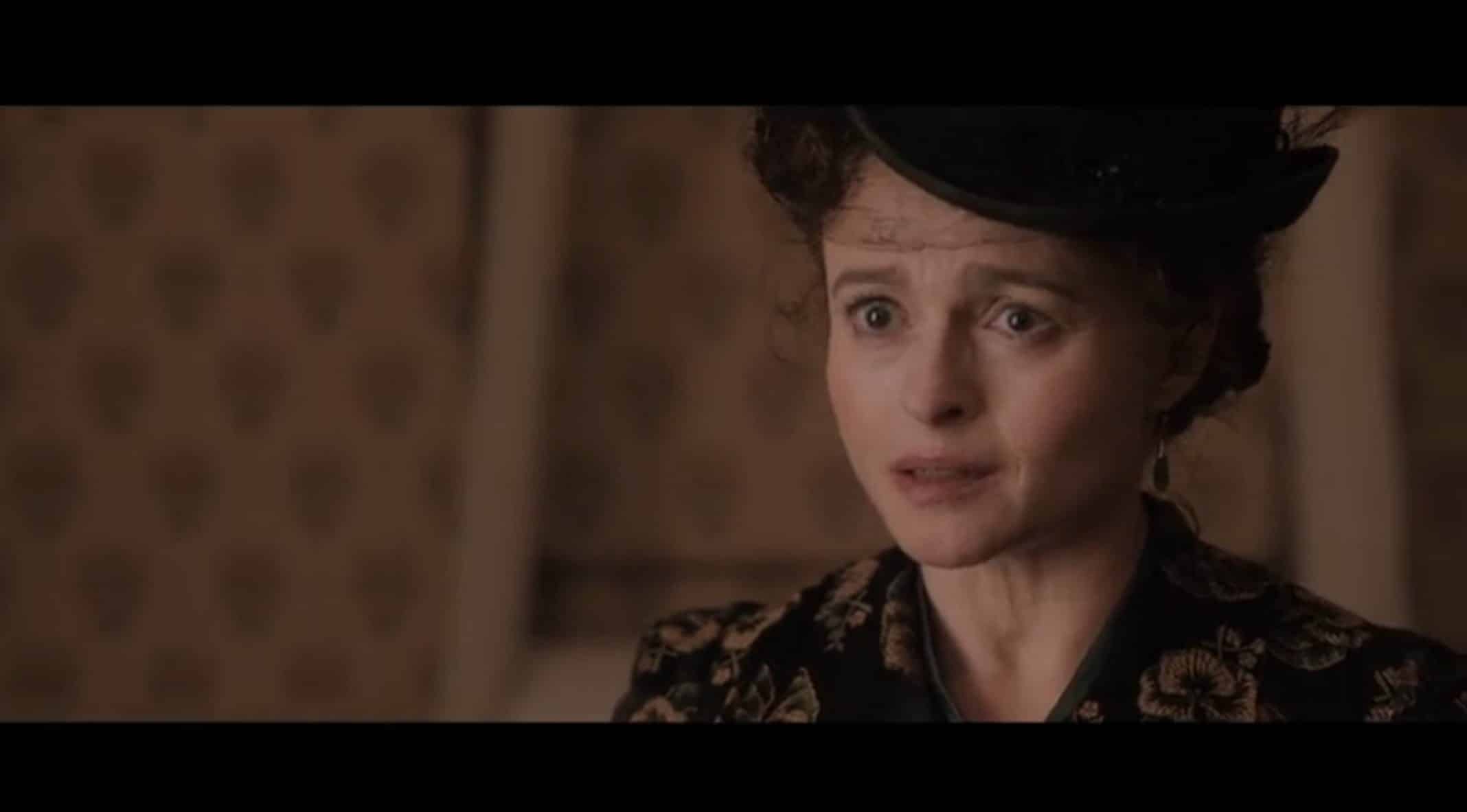 In the end, we learn Tewkesbury's grandmother, The Dowager, wanted him dead to preserve the England she knew and keep the common man from having a greater influence. Also, when it comes to Mother, she doesn't reveal the exact reason she disappeared, nor was involved in what seemed like a terrorist group. However, she does make it clear she didn't abandon Enola, but needed her to grow from beyond her wing.
Also, Mycroft decides to actually abandon Enola as some sort of ward, but Sherlock says he'll take her. Granted, he doesn't know where she is, since he cannot uncover the mystery which is his baby sister, but Mycroft completely gives his blessing.
Sequel Potential
Considering all that is happening, while Sherlock may take the grandeur cases, Enola can take the ones that Sherlock neglects. Thus setting up a franchise that could likely go beyond the books in the series.
It Makes You Wish This Was Separate From Sherlock Holmes - 73%
Brown Is Charming Enough - 82%
"Enola Holmes" feels like it was made more so to put a gender spin on a familiar brand than to truly stand on its own.
Related Topics:
Action
,
Adventure
,
Comedy
,
Crime
,
Harry Bradbeer
,
Helena Bonham Carter
,
Henry Cavill
,
Jack Thorne
,
Louis Partridge
,
Millie Bobby Brown
,
Mystery
,
Netflix Original
,
PG-13
,
Sam Claflin
,
Young Adult