Destination Wedding – Recap/ Review (with Spoilers)
A man's half-brother and ex, two miserable people, find themselves roomed and sitting next to each other and finding a strange, yet overdue, connection. Director(s) Victor Levin Screenplay By Victor Levin Date Released 9/7/2018 Genre(s) Romance, Comedy Good If You Like Films which focus on miserable people. Characters who don't seek to be redeemed, but…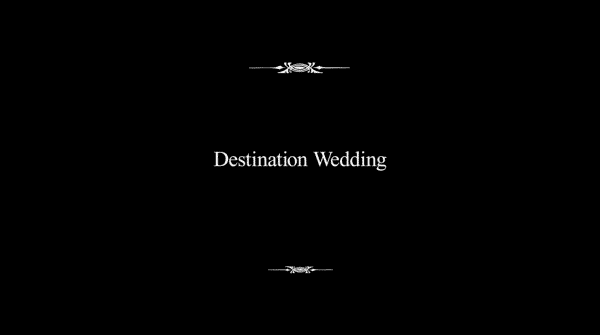 A man's half-brother and ex, two miserable people, find themselves roomed and sitting next to each other and finding a strange, yet overdue, connection.
---
Director(s)
Victor Levin
Screenplay By
Victor Levin
Date Released
9/7/2018
Genre(s)
Romance, Comedy
Good If You Like
Films which focus on miserable people.

Characters who don't seek to be redeemed, but there is an effort for them to be understood.

Romance movies not featuring teens or people in their twenties.

Watching s*** talkers, pessimistic with a slight hint of optimism, for an hour and a half.

Noted Cast
Keith
Ted Dubost
Anne
Dj Dallenbach
Frank
Keanu Reeves
Lindsay
Winona Ryder
Images and text in this post may contain affiliate links which, if a purchase is made from those sites, I may earn money or products from the company. Most affiliate links contain an upward facing, superscript, arrow.
Summary
It's Keith and Anne's wedding and for some reason, Keith invited his ex, Lindsay, who he broke up with 5 weeks before their wedding – years ago. Also, he invited his estranged half-brother, through his mom, Frank, who seemingly hasn't really made an effort to bond with him in any way possible. These two people, Lindsay, who prosecutes against those who can't adhere to a politically correct culture, and Frank, who works for JD Power & Associates are annoying at best and miserable ass***** at worse.
Well, Lindsay is annoying since she is a hopeful pessimist. Frank is just terrible human being who seems incapable of something good being in his life and enjoying it. Take Lindsay for example. He spends her whole weekend with her but it seems he just can't imagine, thanks to scars left by his parents, it ending well for them. Yet, Lindsay, who was still not fully over Keith, thinks there could be hope for them.
Leaving us to wonder who will give up first? Lindsay thinking, because Frank kind of gets her, and she can stand him, they could work out or Frank thinking, if they gave their relationship a chance, it would crash and burn like most of the relationships they both experienced in the past. This is a love story which skips the honeymoon period and goes straight to the challenge of being together long term.
Question(s) Left Unanswered
So, you're really going to tell me, with all the s*** these two talked all weekend, no one told them to hush or addressed what they said?
Highlights
It Has A Really Strange Appeal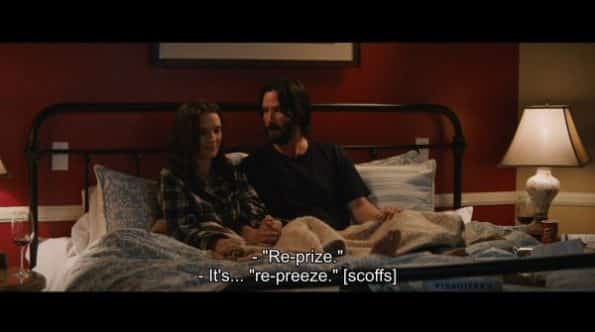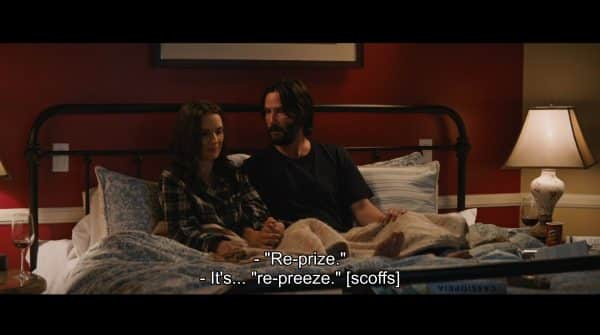 How many romance films do you watch with two miserable people? Not miserable like Night Owls or Breaking and Exiting in which there are suicidal people, cheating, stalking, and all that. I mean people who are well past their 20s and have serious baggage that has made them miserable? I feel like you don't see a lot of that. Much less, neither Frank nor Lindsay really try to let up and become somewhat likable. You could find Lindsay relatable in still having hope, even when told there is no reason to have it, but Frank always makes you want to throw a shoe at him.
But, despite neither really budging from their initial personality perceptions, you'll find yourself enjoying these two. Particularly since Reeves and Ryder find the comedy in these two people. Ryder finds some sense of humanity in Lindsay neurotic nature which gives us a woman dissatisfied about life, yet finding hope in a man who is so jaded, so troubled, so antagonistic, that you are almost surprised he isn't suicidal. Yet, because it seems he'd rather everyone suffer like him, he fights to stay alive.
Which Reeves finds the funny in. How can a man be so hateful, so biting in his critiques of people, places, and situations, yet still contain this weird charm which makes him enjoyable? At least when you dislike the same things? It truly is amazing.
Though not as amazing as we see Lindsay really grown on Frank and him kind of fight off the idea of them being more than a weekend fling. With no grand display, slowly seeing him warm up to the idea of Lindsay, yet try to convince her to run or say something to ruin it, was sad and frustrating. Sad because you know he was pushing her away out of fear but also frustrating since he shows he can as easily insult her, and things around him, as he can give a thought out, and rather touching, compliment.
Really pushing you to cross your fingers and toes that Frank will get his head out of his ass and just let Lindsay into his life.
On The Fence
So, No One Is Going To Say Anything?
Pretty much it is all Reeves and Ryder talking and being focused on. We don't hear other people say a word, not even to rebuke some of the mean-spirited things these two say. Never mind hearing Keith say a word to either. Which seemed kind of strange yet I appreciated it. For I probably wouldn't give a damn what Keith, his and Frank's mom, or anyone but Lindsay and Frank had to say anyway. But, again, that is the strange appeal of this movie. It recognizes these two aren't in the world alone but also you don't really care much about the people they share the world with.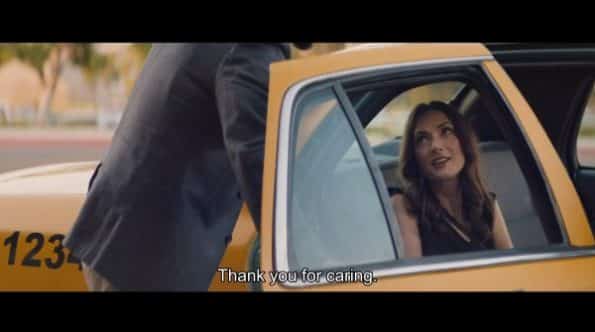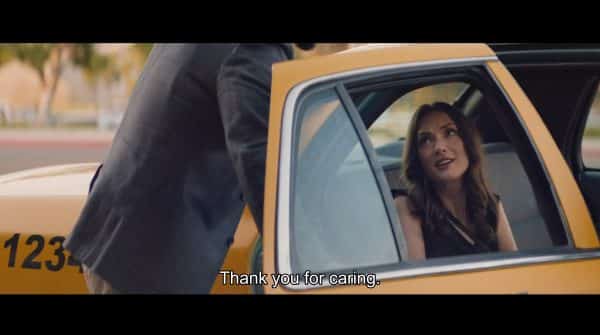 This is perhaps the weirdest romance film, that didn't take some arthouse, let's humanize really screwed up people to the point they seem pathetic, route. Instead, they let two miserable people be miserable, and kind of show how their isolation and past issues perhaps just needed to be talked about with someone who understood. Not the kind of person who would say, "You'll find someone" or some optimistic nonsense like that. Just someone who could be brutally honest and not so heavy on the pleasantries.
Hence the positive label. The romance genre really is stale and even when they try to spice it up, it is usually with a troubled young woman, like in the aforementioned Night Owls or Breaking and Exiting, or else flipping it with a guy who has mass delusions or suicidal thoughts, like Before I Disappear. If not pushing the same tired archetypes but changing their ethnicity, see Crazy Rich Asians. Yet, Destination Wedding pursues something different. Not something I want to see copied in masse, but definitely gives me hope that there are avenues left to explore that companies will still finance.
Follow Wherever I Look on Twitter, Like us on Facebook and Subscribe to the YouTube Channel.
---
---
---
Follow, Like, and Subscribe
Community Rating: 0.00% (0) - No Community Ratings Submitted (Add Yours Below)