|
Breaking & Exiting, with a robber who falls in love with a girl who attempts suicide to get back at her ex, definitely is one of the most offbeat romances you may watch this summer.
---
Director(s)
Peter Facinelli
Screenplay By
Jordan Hinson
Date Released
8/17/2018
Genre(s)
Comedy, Drama
Good If You Like
Offbeat Romance Films

Dark Comedies

Noted Actors
Harry
Milo Gibson
Chris
Adam Huber
Daisy
Jordan Hinson
Peter
James Kyson
Summary
30-year-old Harry robs houses for a living. Something he did with his 28-year-old cousin Chris for a while until Chris decides to go legit. Why? Well, just because he is getting too old to be doing that. Plus, on what would have been their last job, he and Harry get caught. So, from that point on, while they may see each other at their grandma's house on Sunday, they aren't working together.
Undeterred, Harry goes to another house the same week and as he is doing his usual thing of taking TVs and whatever else he can sell, he discovers Daisy, in the tub, trying to OD. Why? Well, it stems from her ex-fiancée Peter being the final straw of a life which didn't have a lot of happy moments. But, with his conscious not allowing him to just continue to rob the house and clean himself of Daisy, we watch him try to prevent her from killing herself and maybe give her a reason to live.
On The Fence
It's A Very Weird Romance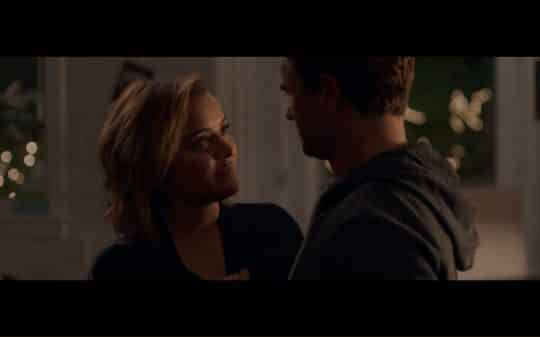 One of the things you have to love about the VoD era is that weird films like this are accessible. For outside of Night Owls, there isn't anything I can quickly associate with this film. I mean, can you imagine a guy falling for a girl who is suicidal over her ex? Much less, to be extra, make sure she gets discovered, dead in a bathtub.
It's a very weird beginning for a relationship yet you learn to like Harry and Daisy together. In a strange way, they seem perfect for each other yet you also realize she could be unhinged enough to murder him. That is, if he treats her like the girl we meet early in the movie.
You Learn A Little Bit About The Characters, But Not A Lot
When it comes to Harry, he is pretty much an utter mystery to us. He seems to know how to cook, better than the average person but not enough to say he went to culinary school. And it seems the main reason he doesn't get a regular 8 AM to 5 PM job is because he doesn't want to be bored. There is no reason beyond that and pretty much that's it when it comes to him.
Daisy, on the other hand, we get a little bit more on. We may not find out what she does for a living, but we do learn Peter isn't the only factor in her repeated suicide attempts. It is also just not having that happy moment to go back to which makes life worth living. Add in she is atheist and it kind of helps you understand why faith is such a big thing to people. Otherwise, when the chips are down, and you don't have some memory to turn to, life must suck.
Yet, at the same time, with no sense of the afterlife, it also hits harder how much of a hard time Daisy is having if she is ready for the nothingness. Bringing a surprising emotional element to what I guess can be considered a dark comedy.
Overall: Mixed (Divisive)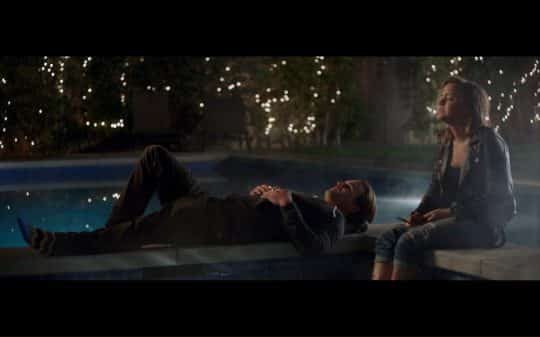 With this, I lean towards rating it positive, yet I recognize it is only because of the absurdity of the film tickles me. Yet, the characters not being fleshed out further, and how difficult it is to imagine someone like Harry falling for a girl like Daisy, in those circumstances, kind of ruins the film a little bit. Hence the mixed label. While Breaking & Exiting is definitely entertaining, worth renting, it is not something you should necessarily rush to see or will change your opinion, if not make you a fan, of anyone involved.
Follow Wherever I Look on Twitter, Like us on Facebook and Subscribe to the YouTube Channel.
---
---