Bullet Train (2022) – Review/ Summary (with Spoilers)
"Bullet Train" reminds you not only of Brad Pitt's star power but also how action at its best is done in close quarters.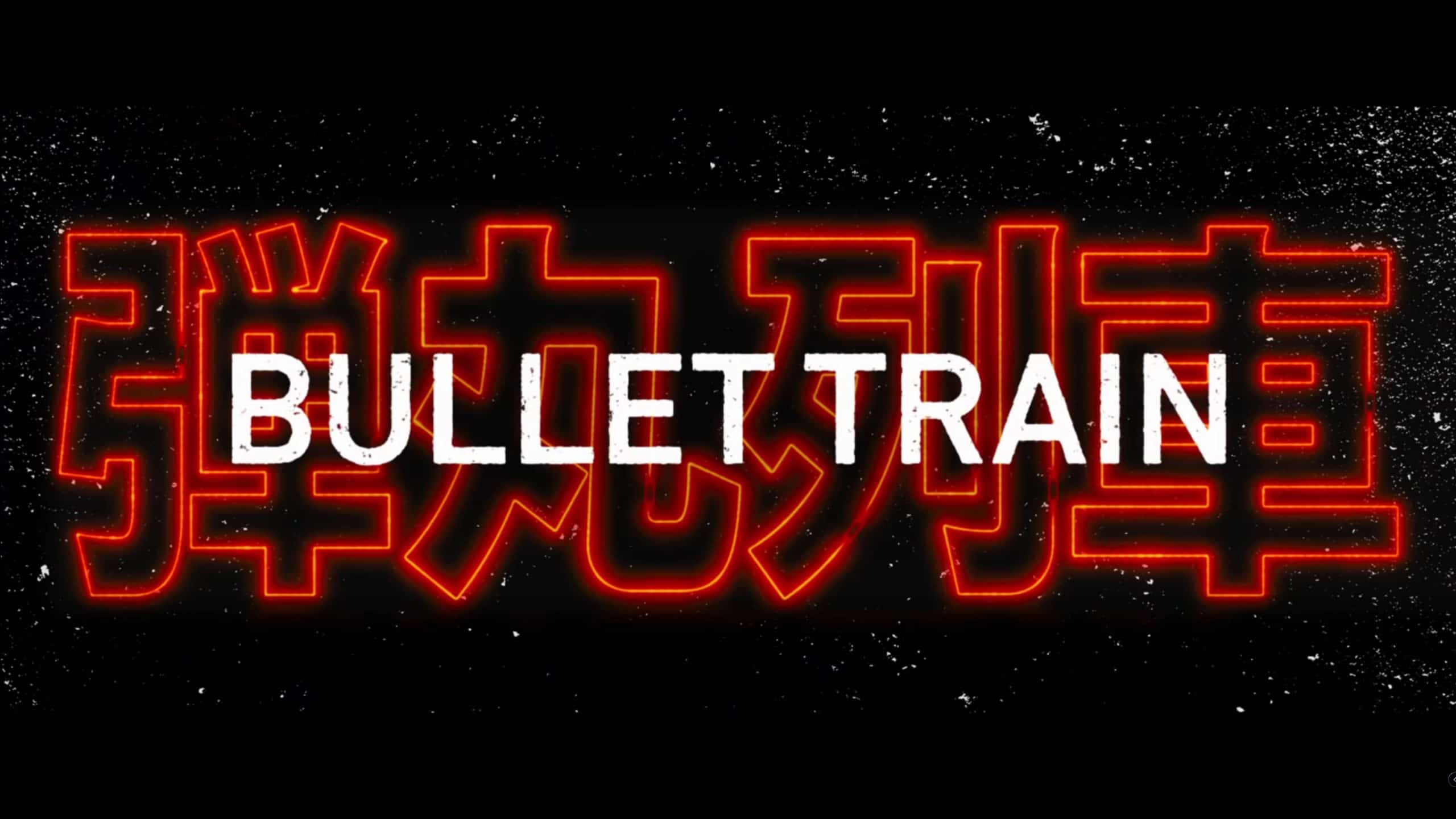 "Bullet Train" reminds you not only of Brad Pitt's star power but also how action at its best is done in close quarters.
Director(s)
David Leitch
Screenplay By
Zak Olkewicz
Date Released (In Theaters)
8/4/2022
Genre(s)
Action, Comedy, Crime, Thriller
Duration
2 Hours, 6 Minutes
Content Rating
Rated R
Noted Cast
Ladybug
Brad Pitt
Maria
Sandra Bullock
Tangerine
Aaron Taylor-Johnson
Lemon
Brian Tyree Henry
The Hornet
Zazie Beetz
The Wolf
Bad Bunny
The Prince
Joey King
The Father
Andrew Koji
White Death
Michael Shannon
The Elder
Hiroyuki Sanada
This content contains pertinent spoilers.
Film Summary
Codename Ladybug has just started working again after taking some time off to do therapy and figure out how to live a more peaceful life. With that in mind, Maria assigns him a task that is supposed to be a simple snatch a briefcase and go. However, what Ladybug didn't know is that the briefcase, with ten million dollars in it, is a highly prized item central to so many things going on.
"The Twins," known as Tangerine and Lemon, see the money in the case as the money White Death was willing to pay for his son's ransom. The Hornet sees the case as the money they are owed for a job, and unfortunately for Ladybug and Hornet, The Wolf is able to find them, for revenge, due to the case.
On top of that, there is "The Prince," who sets up The Father, aka Kimura, to help them kill White Death, and The Elder, Kimura's father, is dragged in since "The Prince" is using Kimura's son, The Elder's grandson, so that Kimura complies. So, as you can see, the assignment Maria gave is anything but simple and really shows that Ladybug's luck is as bad as ever.
Things To Note
Reason(s) for Film Rating: Cursing (Throughout), Violence (Blood, fist fights, gun violence, gore), Sexual Content (N/A), Miscellaneous (People being drugged, drinking)
Character Descriptions
Please Note: This character guide is not an exhaustive list of every cast member, and character descriptions may contain what can be considered spoilers.
Ladybug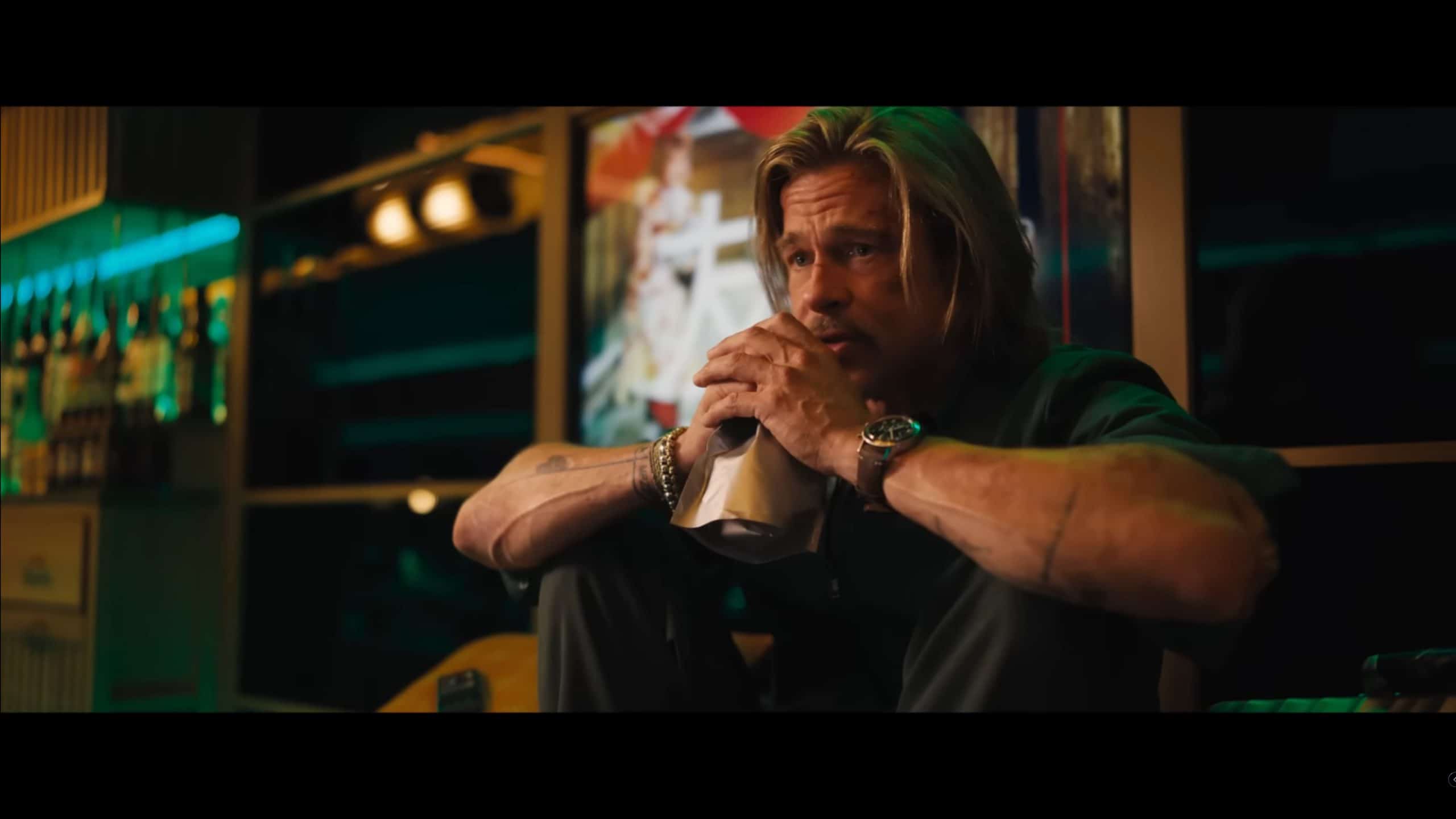 For the most part, Ladybug hasn't signed up for violent jobs. Surveillance, maybe snatching people up, but assassinations? That's not his thing. Yet, despite it not being what he desires, each job he does leads to him either getting in a fight and killing someone or someone dying without him trying. It led to him taking some time off, getting therapy, doing meditation, and trying to find his zen, but now he is back, and the BS has only gotten worse.
Maria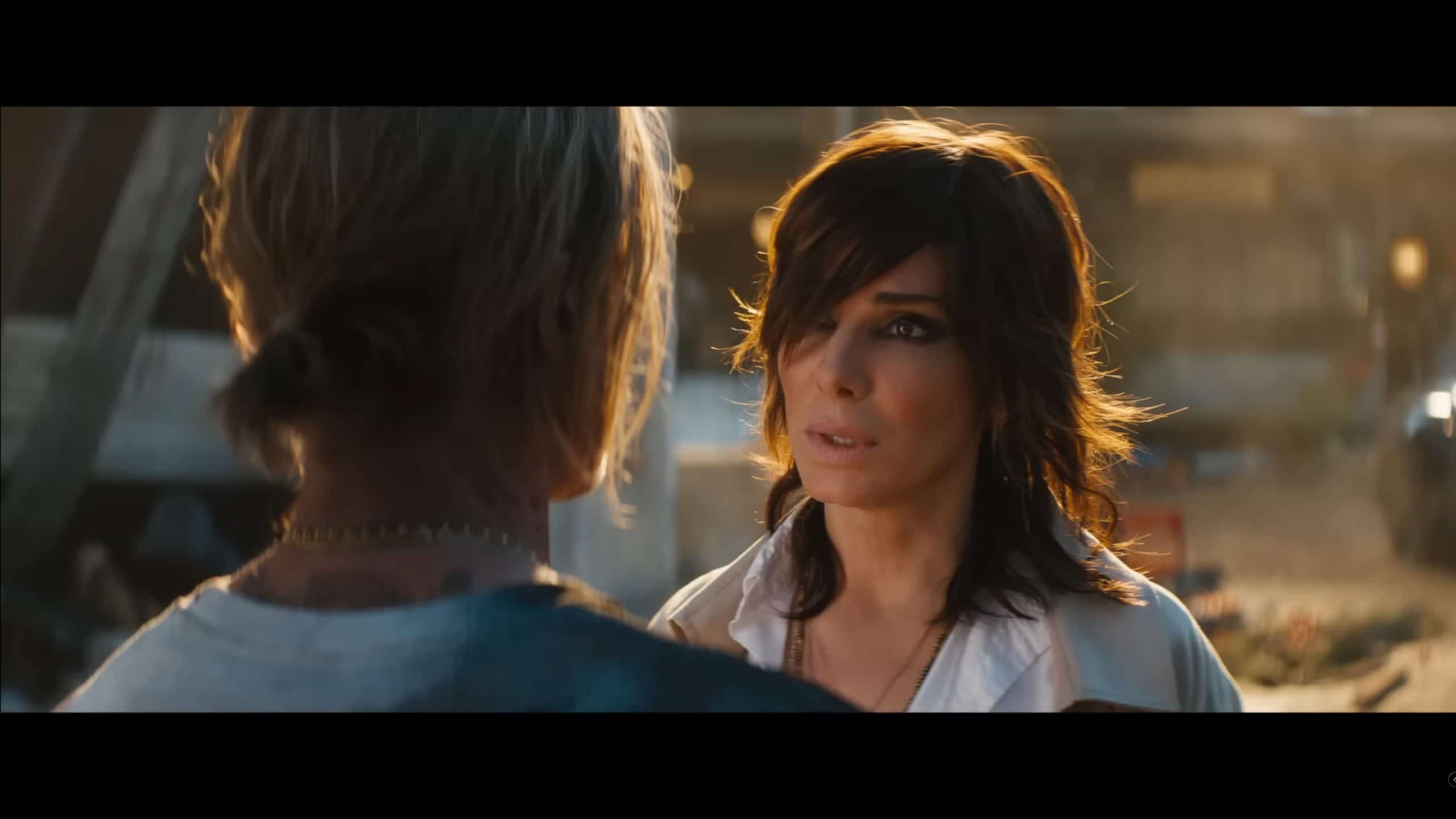 Maria is Ladybug's handler, as well as others who we briefly see in the movie.
Tangerine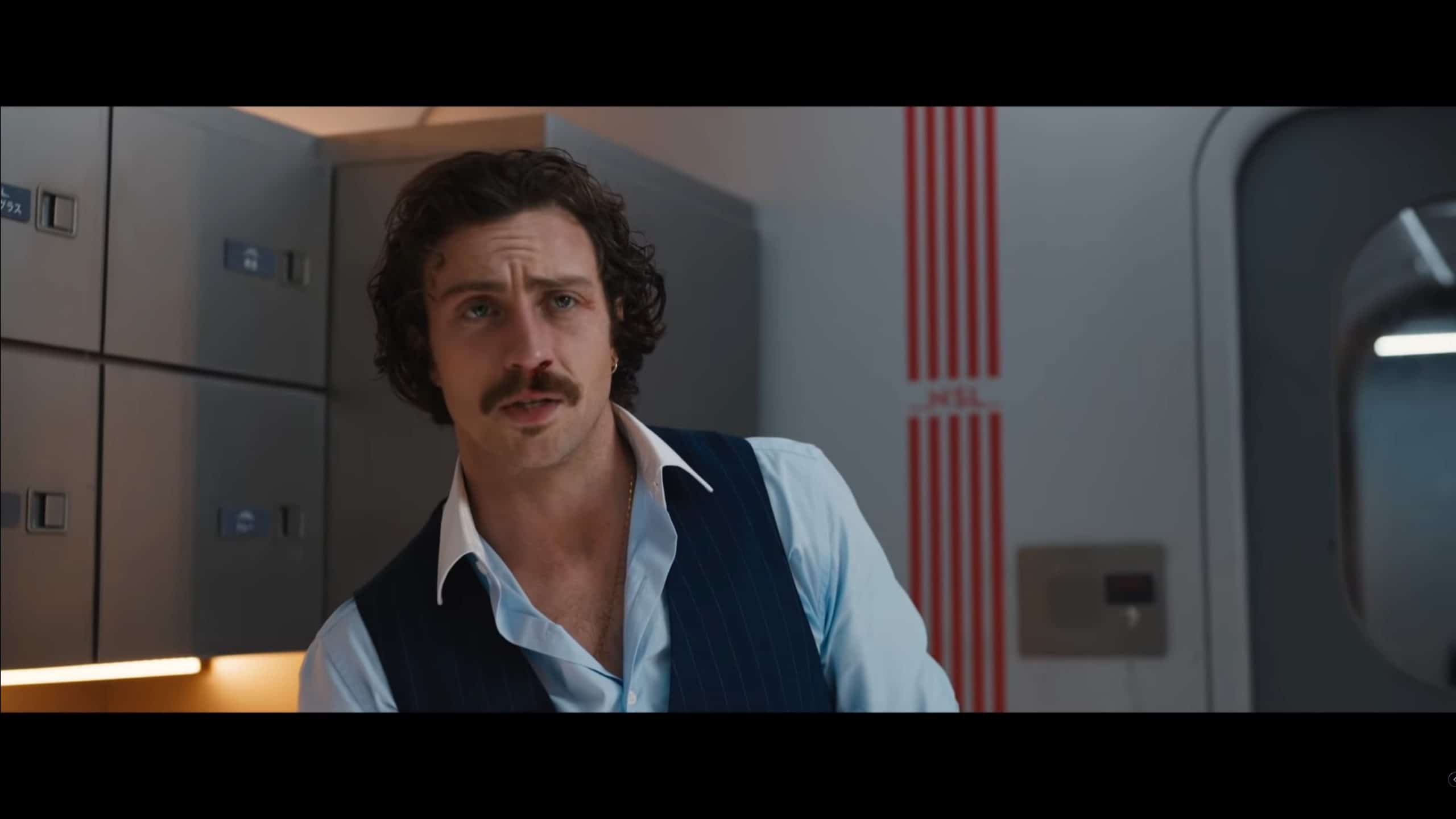 One half to the twins, while Lemon is a bit more calm, cool, and collected, Tangerine shoots first and asks questions later.
Lemon
Thanks to the influence of Thomas the Tank Engine, Lemon sees himself as someone with quite the discernment and occasionally tries to be the voice of reason. However, while he is calmer than Tangerine, this doesn't mean he is against a fight or shooting someone.
The Hornet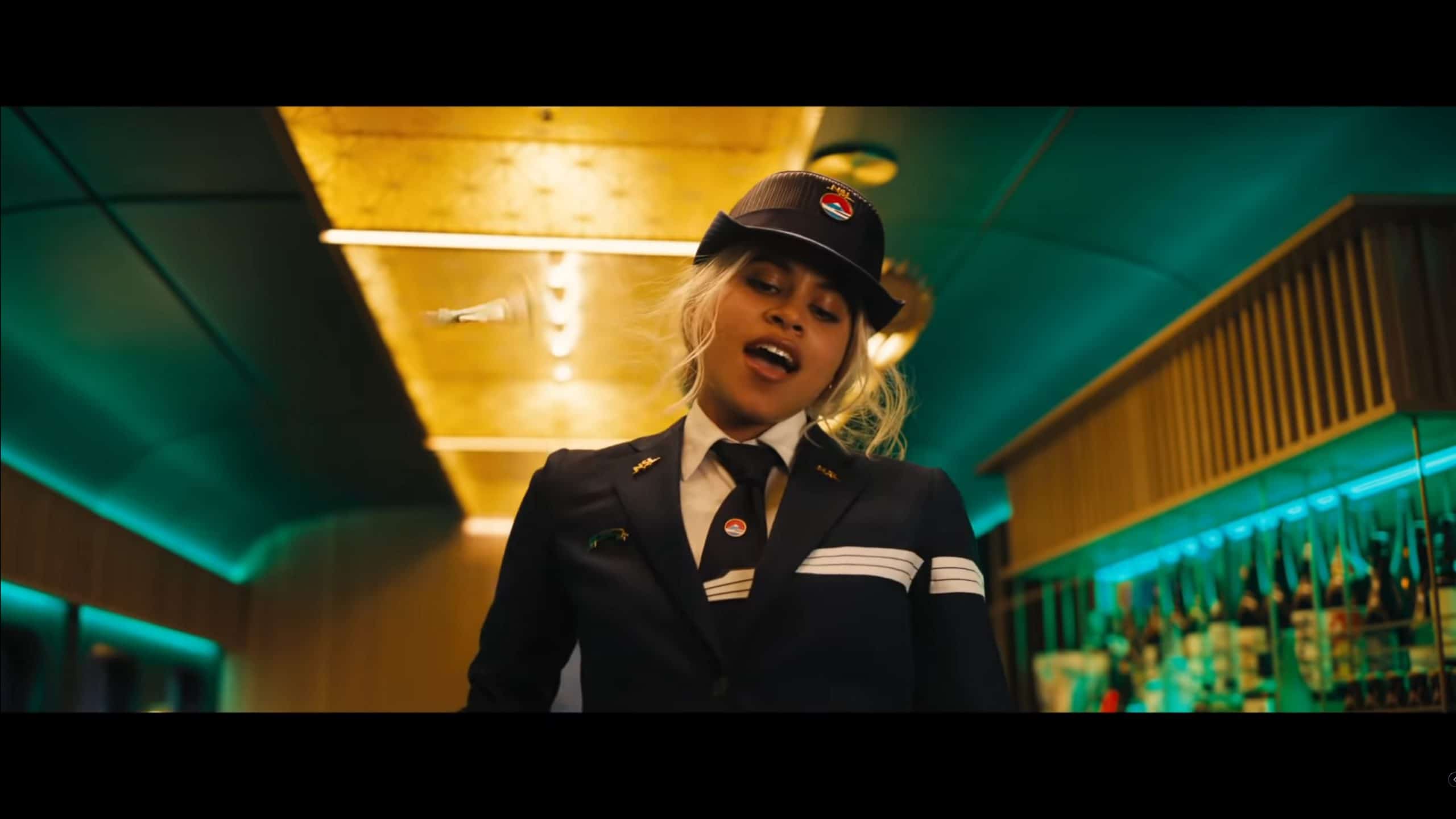 Using deadly snake venom, The Hornet is a well-known but rarely seen assassin.
The Wolf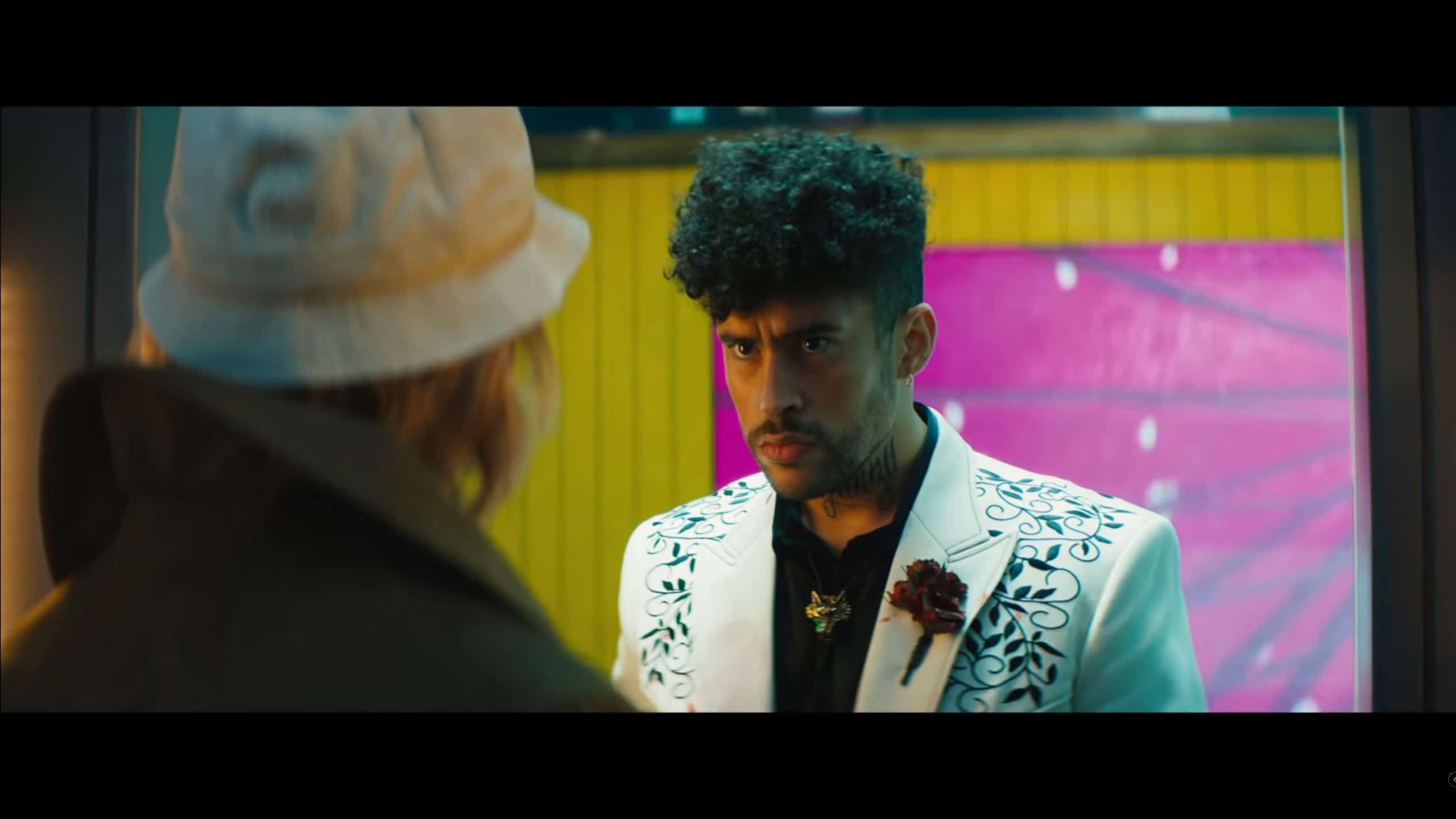 Like White Death and The Elder, The Wolf is someone who worked their way up through a criminal organization in order to find financial security and safety. But, with the organization unable to help him on what should have been the best day of his life, he decides to hunt down those who ruined his pursuit of happiness.
The Prince
At first glance, "The Prince" is just a girl who seems to often be at the wrong place at the wrong time. However, she is actually a manipulating and conniving young woman who is hell-bent on revenge for reasons not initially revealed.
The Father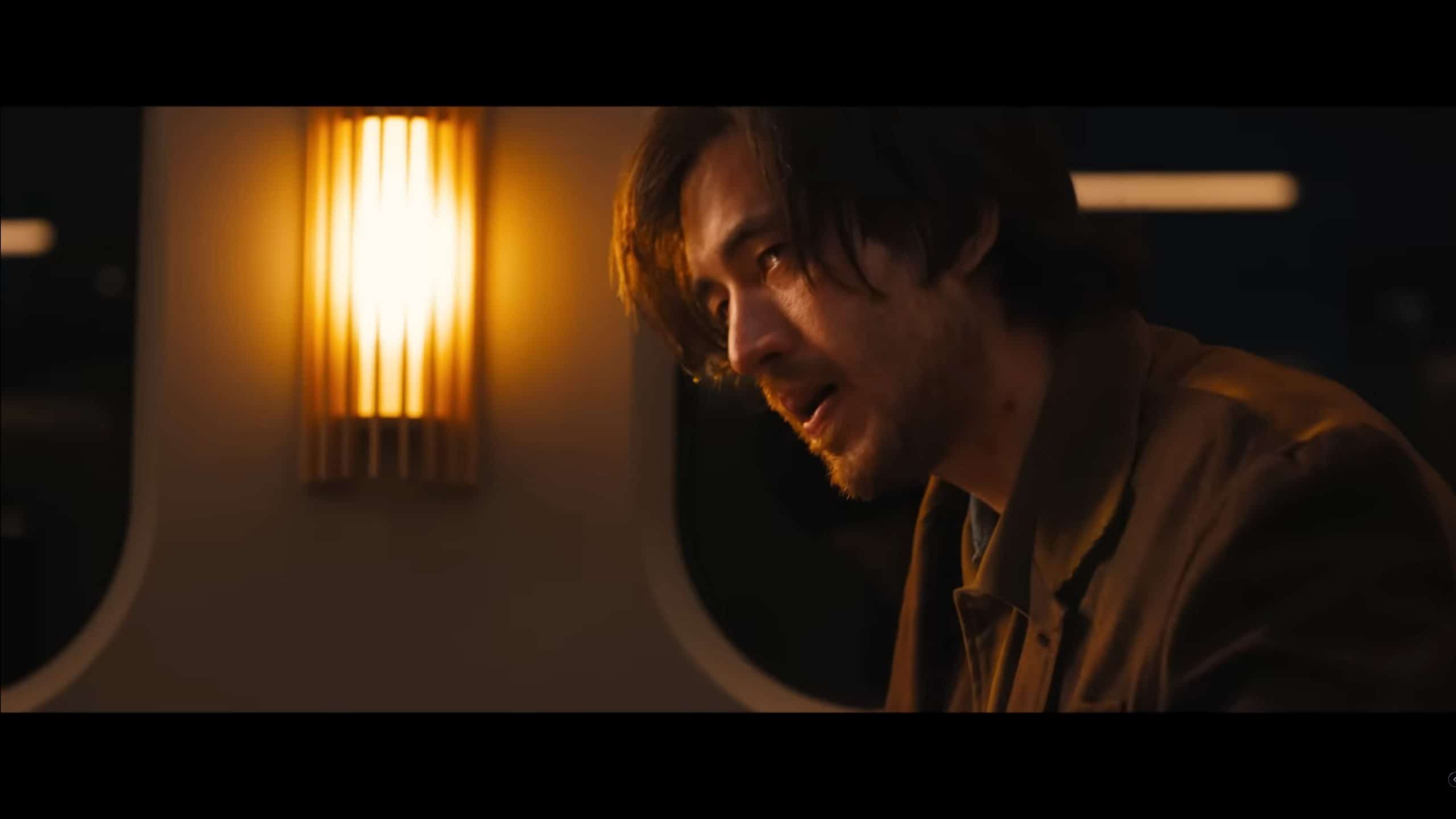 All "The Father" wishes to do is honor his dad by caring for his family. However, "The Prince" manipulated his vulnerability, his son, and now "The Father" is tasked with killing White Death in order for his son to survive.
White Death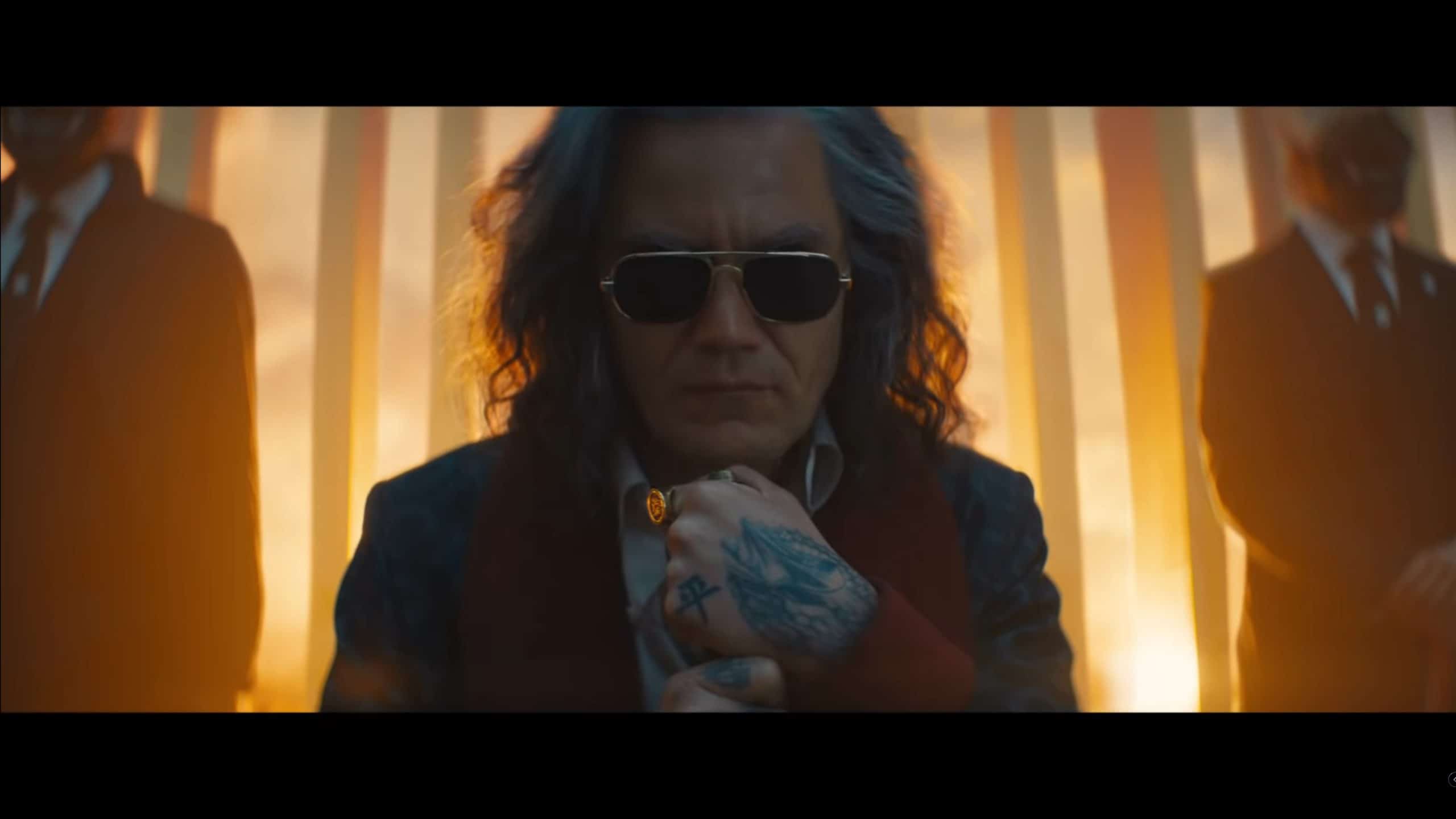 White Death is someone whose origins aren't 100% clear. Is he former KGB, former Russian mob? Who knows? All that is clear is he joined the Yakuza, worked his way up, became the head, and stayed the head by mercilessly killing his enemies and allies who didn't step in line.
The Elder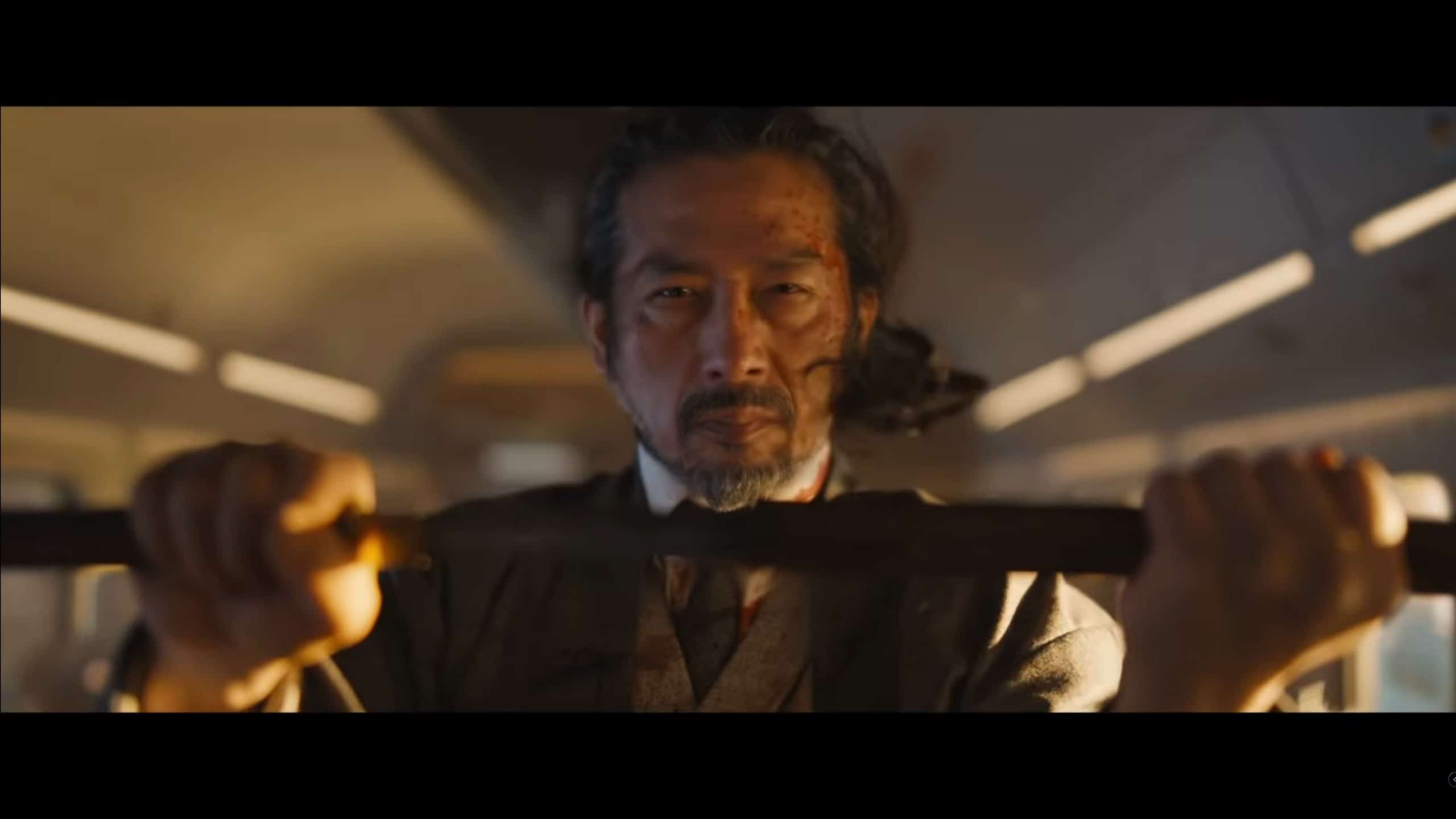 The Elder is The Father's dad, who has a history with White Death that he wishes to resolve if fate allows.
Review
---
Community Rating:
---
Our Rating: Mixed (Divisive)
Highlights
Non-Stop, Unpredictable Action and Deaths
What keeps "Bullet Train" interesting is purely the fight scenes. While gunplay is involved, it's not in the forefront like knives, bottles, or just hand-to-hand combat. A lot of which is in the trailer, but you get to see the full-length fights in the film, and each one really makes you take notice of each actor and their ability.
This is especially true for Brad Pitt, who isn't someone who does blockbusters or even participates in sequels too often, so it is easy to forget that he has had such a long career for a reason. And when he is working with anyone, as much as he shines as this wannabe zen man for hire, he creates more than enough space for his scene partner to play off him and get the spotlight.
Even For Characters With Limited Screentime, They Are Developed Enough For You To Understand Their Motive
Not every character gets a notable amount of screentime. The Hornet gets the least, followed by The Wolf, but even with limited screen time, you still get a quality action scene, some background, and even for those who don't get into dragged-out fights, like "The Prince," this is compensated by a noteworthy performance.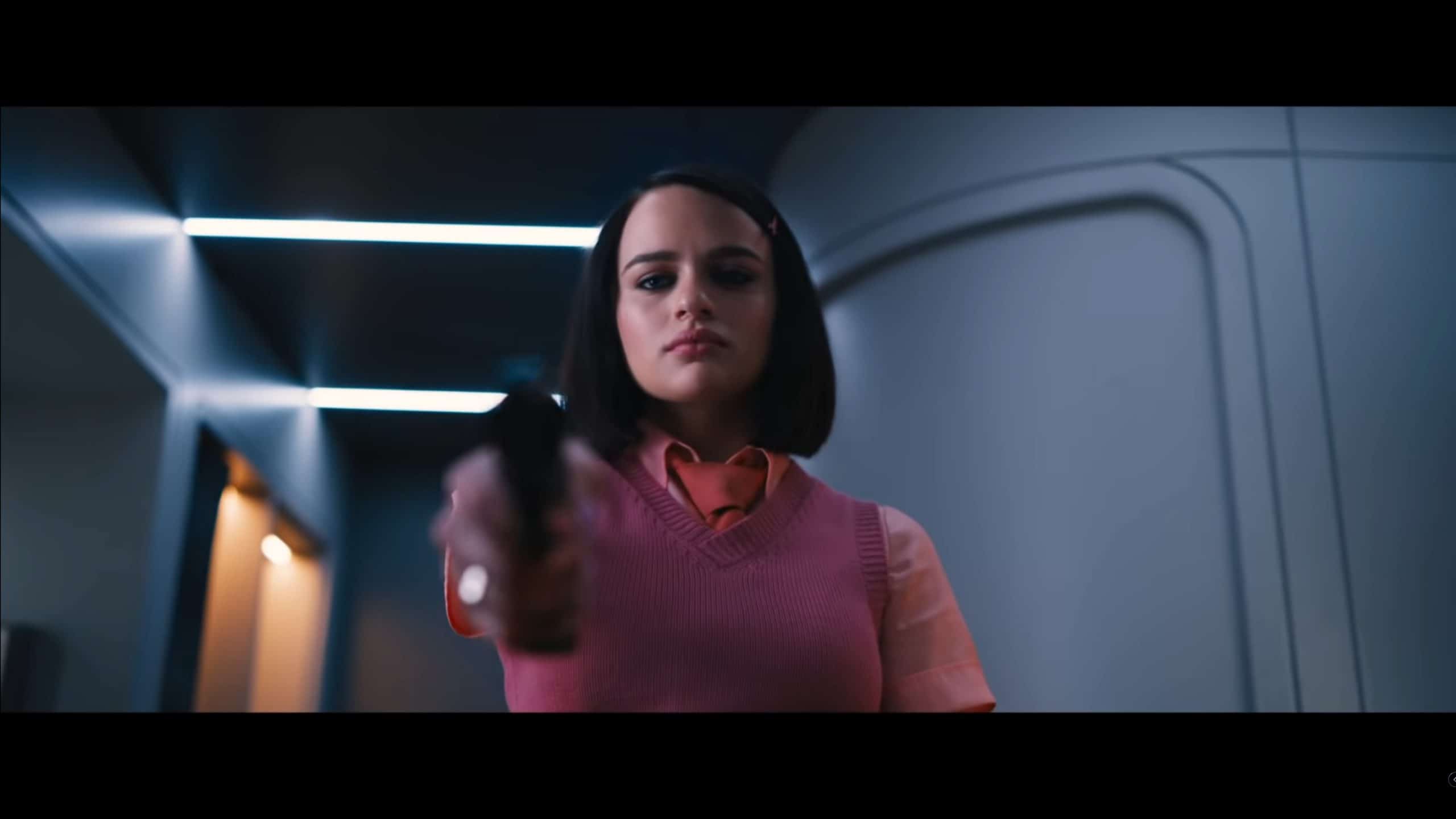 I'd even add, when it comes to "The Twins," their bond and what they go through in the movie may make you tear up a bit towards the end. For while this is mainly focused on fight scenes and high-risk scenarios, "Bullet Train" doesn't want to be a simple, fight scene, disposable dialog, and fight scene kind of movie. Rather, "Bullet Train" appears to know what each actor's strengths are and how to utilize that so that their appearance, minus Ryan Reynolds' one scene, isn't just to have a marquee name but for them to exhibit what they can do, or are still capable of.
On The Fence
It Does Begin To Drag Towards The End, And It Tries To Compensate With Guns, Explosions, And Eyebrow Raising Moments
To develop everyone and reveal how all stories are connected, "Bullet Train" eventually comes to the point of you wanting to see how much time is left. Mainly because, after a while, Ladybug has fought most characters once, you have seen the majority of the highpoints that were in the trailer, and as you see people hanging off the door of a bullet train, breaking through the glass to get in, and even a train leaping off the front of another? You recognize that everything is being thrown at you to make a grand finale and keep you interested until the final twist.
Now, in some cases, like Ryan Reynolds popping up, the attempts to keep you on the hook can be appreciated, as well as a twist some may have predicted. However, the action scenes? They just get too ridiculous and require you to commit to a level of suspension of disbelief that begins to ruin a lot of the fights and the suspense shown up until that point.
The Comedy Is Hit and Miss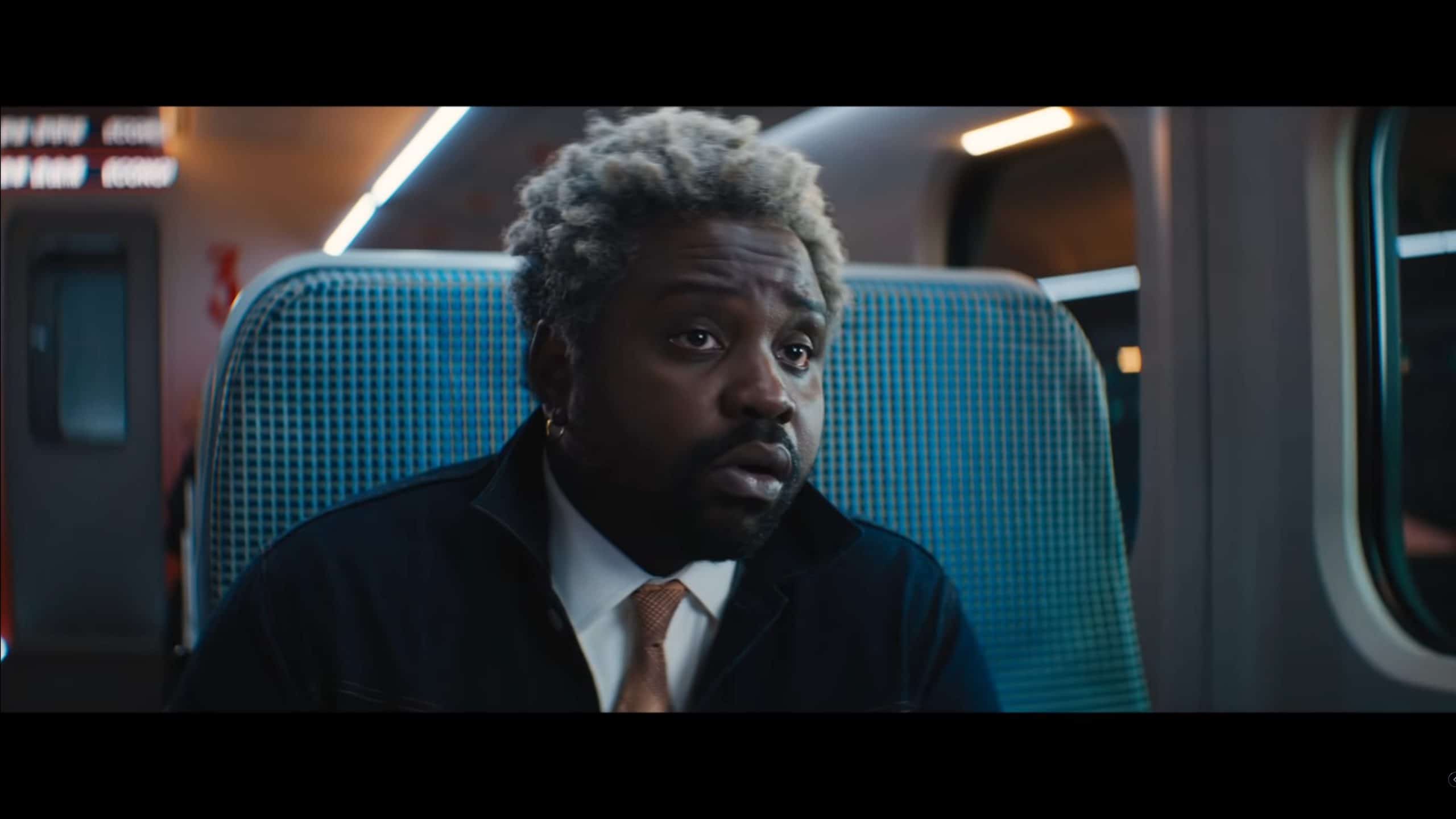 Most of the humor in "Bullet Train" is dry and could be considered corny. A lot of it deals with people reacting to Ladybug trying to find a peaceful solution and that not working out. If not, Lemon talking about Thomas the Tank Engine and that weirding people out, and, again, the comedy being about people reacting to what was said.
This, like the action after a certain point, gets old as you feel like the idea of how to present the jokes runs dry faster than it should.
[ninja_tables id="46802″]
Ending Explained
We learn White Death set up everything to avenge his wife. The Twins, Tangerine and Lemon, their past job caused White Death to not be with his wife. The Hornet killed the only surgeon who could have saved his wife after her accident. White Death blamed his son for his wife even being in the car, and Ladybug was supposed to be Ryan Reynolds' character, who drove the car into the one White Death's wife was in.
The Wolf became part of this since he didn't know The Hornet killed his wife, family, and gang members, not Ladybug. Also, The Father got dragged into this since The Prince is White Death's second child, who he never took seriously, even though she had the aptitude to become his heir. So, her nearly killing The Father's son was a means to getting to her father by either having him open his case, and the bomb kills him, or a gun she set up to blow off the face of whoever pulls the trigger. Since it seems she couldn't get close to him to kill her.
But, ultimately, she does get her wish. While The Father's dad, The Elder, saw White Death destroy his family, both Yakuza and his wife, and vowed revenge, he didn't get the final blow. Thanks to the train derailing, the gun The Prince setup ends up killing White Death before he can kill Ladybug. And as for The Prince? While she is all but ready to take over her father's organization, Lemon, who flew off the train into a river, appears and hits The Prince with a truck, thus killing her.
Which ultimately leaves only Ladybug, Lemon, The Elder, and The Father alive, with Maria picking up Ladybug. As everyone else?
Killer Rundown
Ladybug killed both The Wolf and The Hornet in the bar car. The Hornet was killed with her own poison and The Wolf with a knife.
Tangerine was killed by The Prince, who also thought she killed Lemon, but a bulletproof vest saved him.
The Prince was killed by Lemon after he hit her with a truck.
White Death was killed by The Prince, using a gun that had been set up to backfire when the trigger was pulled. Though, all things considered, The Elder did previously defeat him in combat on the train, and White Death, and Ladybug, should have died when the train derailed rather than just getting a concussion.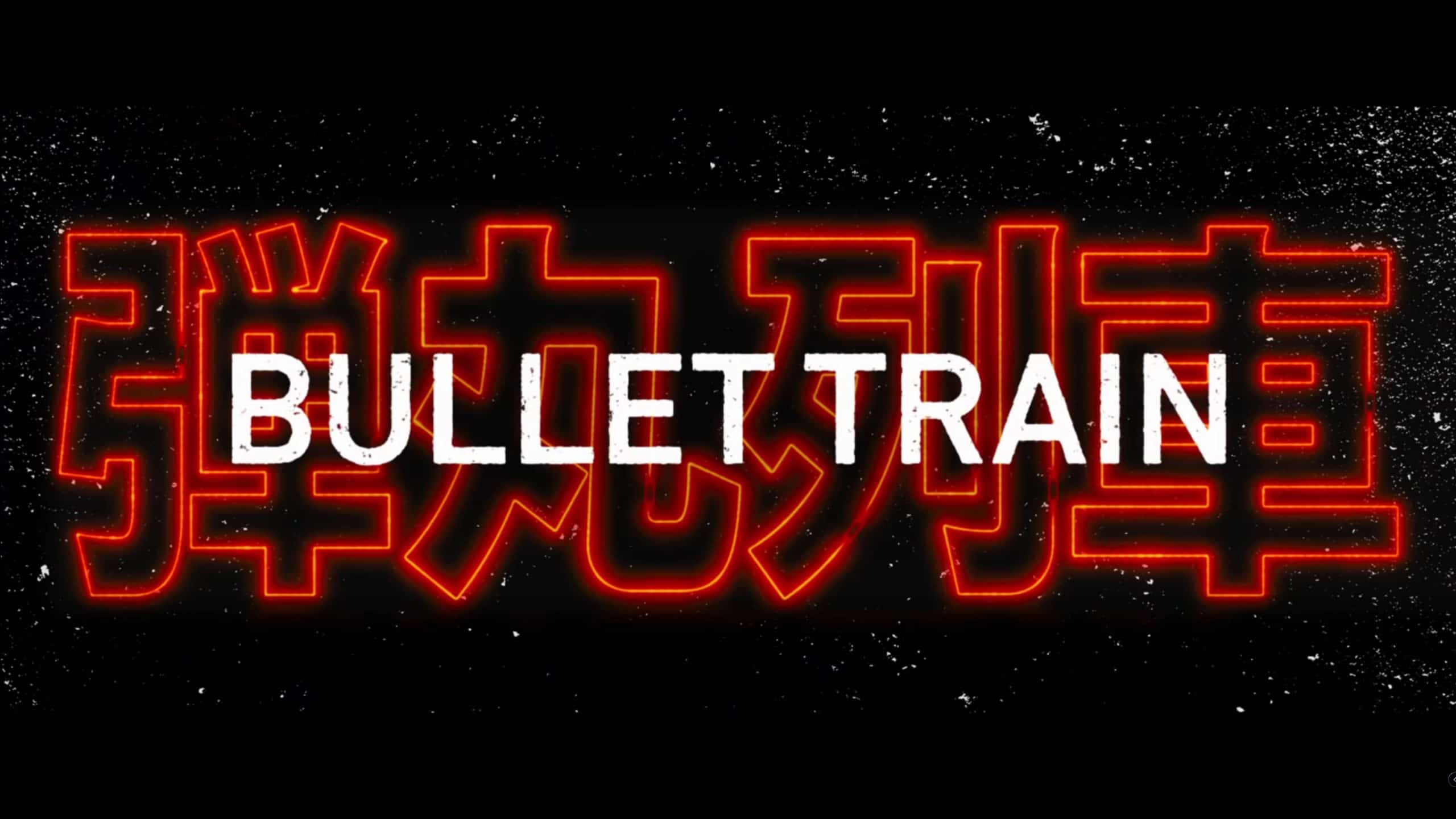 Bullet Train (2022) – Review/ Summary (with Spoilers)
Overall
"Bullet Train" may spread its highlights throughout the film, but the punch they give the film decreases after each scene, as you feel they are rehashing something already done, but not in a way different enough to be on par or better than what you are already saw.
Highlights
Non-Stop, Unpredictable Action and Deaths
Even For Characters With Limited Screentime, They Are Developed Enough For You To Understand Their Motive
Disputable
It Does Begin To Drag Towards The End, And It Tries To Compensate With Guns, Explosions, And Eyebrow Raising Moments
The Comedy Is Hit and Miss
---
Follow, Like, and Subscribe
Community Rating: 0.00% (0) - No Community Ratings Submitted (Add Yours Below)