BITCHIN': The Sound and Fury of Rick James (2021) – Review/Summary (with Spoilers)
---
Community Rating: 0.00% (0) - No Community Ratings Submitted (Add Yours Below)
---
This post may contain affiliate links and spoilers. Please read our disclosure policy.
---
BITCHIN': The Sound and Fury of Rick James shall be known as the definitive documentary when it comes to Rick James, for it leaves very little left to question or answer.
---
| | |
| --- | --- |
| Director(s) | Sascha Jenkins |
| Screenplay By | Sascha Jenkins, Jason Pollard, Steve Rivo |
| Date Released | 6/16/2021 |
| Where Can You Watch? | Film Festival (Tribeca Film Festival) |
| Genre(s) | Animation, Documentary, Musical, Historical |
| Duration | 113 Minutes |
| Rating | Not Rated |
This content contains pertinent spoilers. Also, images and text may contain affiliate links, which, if a purchase is made, we'll earn money or products from the company.
Film Summary
From being a young boy raised in Buffalo, NY, dodging the military by going to Canada, working for Motown as a writer, leaving Motown, being in a few bands, and then rejoining the label, let me tell you something, Rick James lived a life! In fact, just to show you how detailed this film is, we don't get to Street Songs and "Superfreak" until a little over an hour into the documentary. For the main goal seems to be here to know Rick James beyond that album, his Reality TV resurgence, and that Chappelle Show skit that presented him his last hoorah.
BITCHIN': The Sound and Fury of Rick James is about you knowing the famous persona and how that persona killed James Ambrose Johnson Jr.
Things To Note | Question(s) Left Unanswered
Reason(s) for Film Rating: Nudity, smoking, animated sexual situations, cursing, drug use, depictions of violence (burn marks and black eyes)
Collected Quote(s) & .Gifs
Rick was always the champion of the underdogs, but never himself.
— Tanya
Review/ Commentary
Highlights
A Diverse Amount Of Critics, Commentators, and People Who Were There
From his brother to daughter, son, Ice Cube, former bandmates, and so many others, Rick James is spoken about in every which way a person can be seen. And even in the case of the mothers of his children, one an ex-wife, there is a love and realness in recounting who Rick James was. Be it the kid from Buffalo who saw his mother abused, the artist who struggled to find the right band for him, or the hitmaker whose success got to his head. Everything Rick James was is talked about so that you get a whole sense of the man and not just a focus on any specific era. Also, on occasion, animation is used for moments when there wasn't archival footage.
It's Honest
And I should add, the documentary doesn't just give an overview of when things got bad and hard; it keeps it honest. James' highlights, from his first hit with Motown to making $30 million on a tour that is covered just like him screwing up his career and getting million-dollar checks each time he submitted an album. Granted, leading to, allegedly, Lionel Richie getting a push, but still derailing James' career, if not effectively being the end of it.
Reminds You Of The Hits & Mentorship
As noted by one of the commentators, while Super Freak was a major hit since its release, it has eclipsed a lot of Rick James' catalog. Thus, the freaky Punk Funk persona led to many of his other songs being disregarded. Be it his early work with Neil Young, his more political songs like Mr. Policeman, or the various acts he mentored.
One example, beyond Eddie Murphy, was Prince, and you could even see how, like Prince, Rick James loved to invest in new talent and not just give them songs, but put them to game. Because, beyond being a singer, he was also a talented producer. Hence M.C. Hammer's Can't Touch This made him more money than Super Freak likely originally did. Albeit, he didn't want rappers to use his music, but the check was hard to pass up.
Though, we'd be remiss to not mention how his investment in Teena Marie changed the trajectory of her career.
On The Fence
I So Badly Wish There Were Time Stamps
While the film does, thankfully, present people's names and association to Rick James repeatedly throughout the film, it doesn't necessarily help you understand what year it is to keep you on track of where you are in Rick James' life. Because of this, sometimes it's easy to get lost or feel the film has jumped years – especially if, like me, you aren't aware of when this album or that album came out, or certain milestones in James' life which would help you know what year it was. So you become quite reliant on the occasional noting of the year, but it is so far in between it is easy to think only a year or so passed, only to realize the documentary moved into another decade.
Overall
What's Considered For Our Final Rating
Rating: Positive (Worth Seeing) – Recommended
BITCHIN': The Sound and Fury of Rick James, similar to Rita Moreno's recent documentary, reminds you that documentaries aren't supposed to be solely marketing tools. The idea is here, while a biopic will dramatize, embellish, and add in some flair, for the whole truth, nothing but the truth, warts and all, documentaries are the genre to seek. Which, in BITCHIN': The Sound and Fury of Rick James, you get the proverbial man, the myth, the legend experience as both the persona of Rick James is explored, and the man know as James Ambrose Johnson Jr. as well.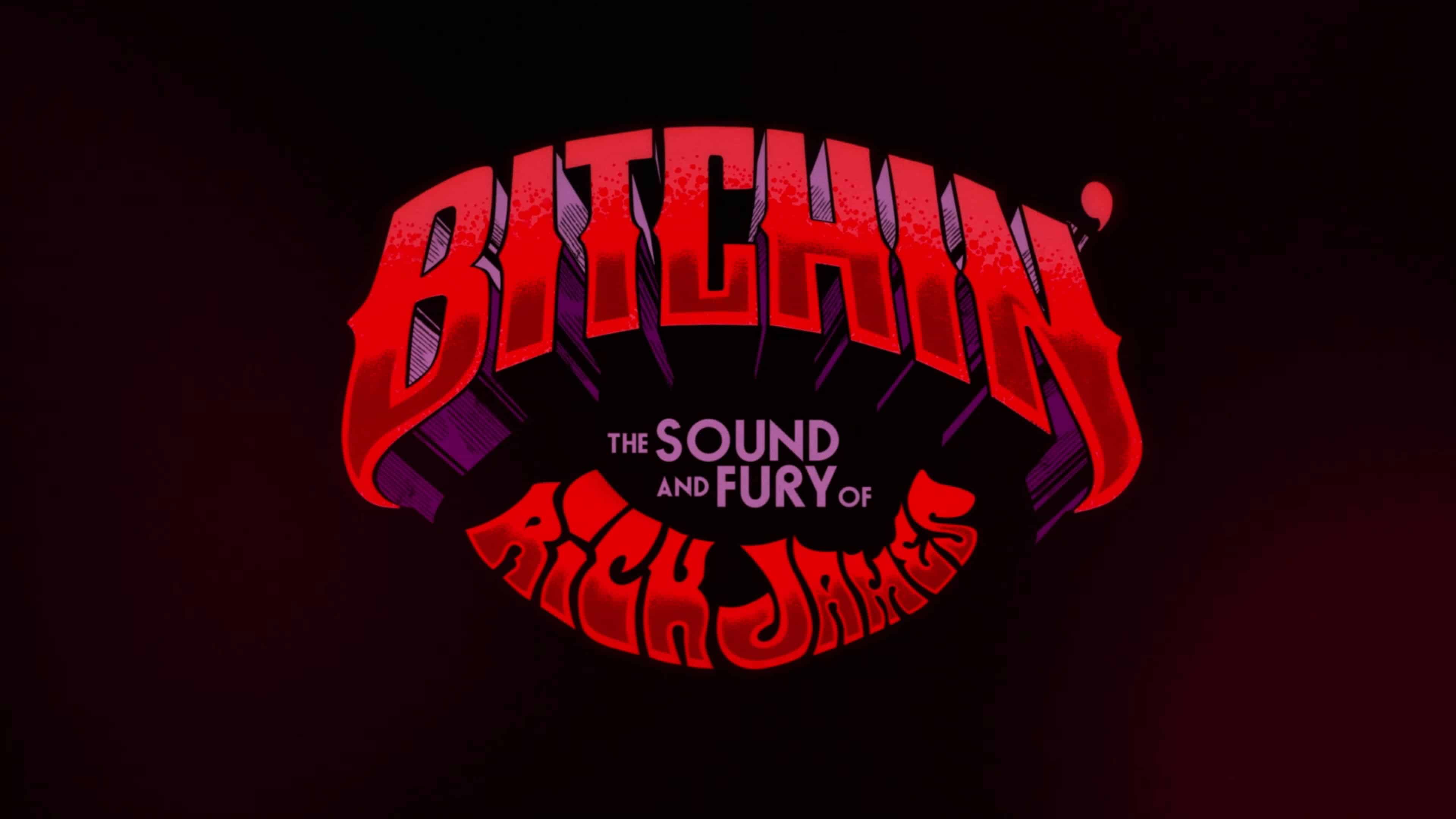 BITCHIN': The Sound and Fury of Rick James (2021) – Review/Summary (with Spoilers)
Who Is This For?
Those with an interest in Rick James, especially his legacy beyond his mainstream hits and his resurgence thanks to reality TV and Dave Chappelle.
Highlights
A Diverse Amount Of Critics, Commentators, and People Who Were There
It's Honest
Reminds You Of The Hits & Mentorship
Low Points/ On The Fence
I So Badly Wish There Were Time Stamps