Beef (2023) – Season 1 Review
Beef is fun, frustrating, and always fascinating due to raw performances from Steven Yeun and Ali Wong.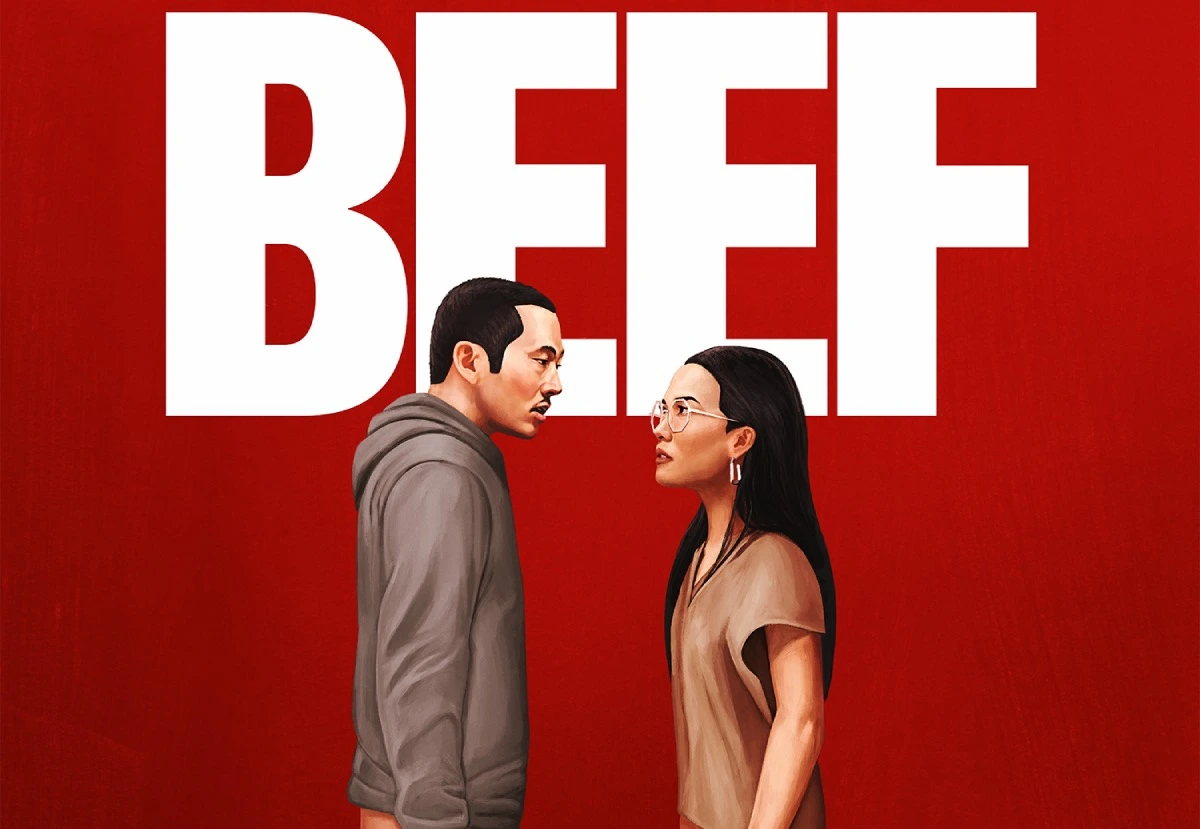 Network

Netflix

Created or Developed By

Lee Sung Jin

Based On

N/A

Executive Produced By

Lee Sung Jin,  Steven Yeun, 

Ali Wong, Jake Schreier,

Ravi Nandan, Alli Reich

Genre(s)

Comedy

, 

Crime

, 

Drama

, 

Thriller

Noted Characters

Danny Cho

Steven Yeun

Amy Lau

Ali Wong

George Nakai

Joseph Lee

Paul Cho

Young Mazino

Isaac Cho

David Choe

Fumi Nakai

Patti Yasutake
This content contains pertinent spoilers.
Summary
Two people, Danny Cho, and Amy Lau, find their lives colliding in a moment of road rage.  While they are strangers to each other, they both are trapped by societal and family pressure to succeed.
Danny (Steven Yeun) is attempting to start a construction business with his little brother Paul (Young Mazino) and his older cousin Isaac (David Choe). Danny hopes to someday become wealthy and build a house for his parents. Meanwhile, Amy (Ali Wong) is on the cusp of becoming a millionaire but has worked herself to the point of isolation from her husband, George (Joseph Lee), and his mother, Fumi (Patti Yasutake). While her husband was born into a more privileged life, he's unable to empathize with or satisfy Amy's more ambitious and assertive nature.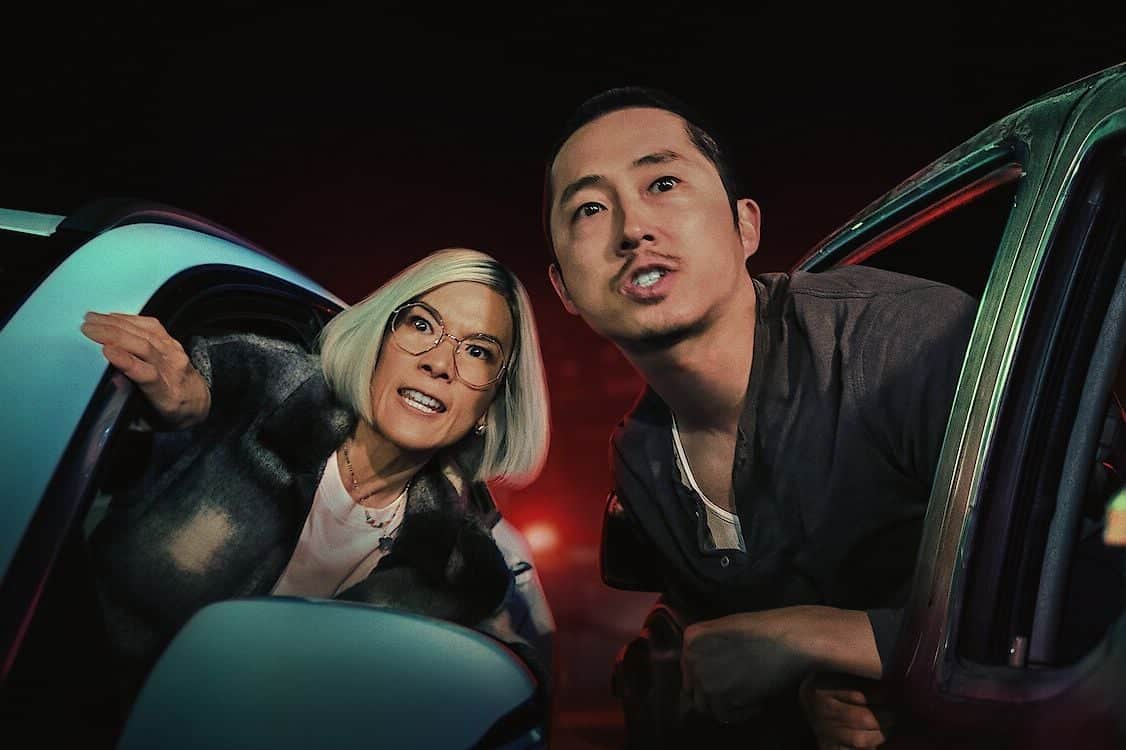 Amy and Danny give in to their more petty impulses in a parking lot as they cut each other off and chase each other through traffic. As their lives slowly spiral out of their control, the one thing they do have control of is vengeance over each other. Neither is happy with their hustling lifestyle, but they each feel they have no choice. Soon, their schemes ruin their lives and the lives of those they care about. What begins as immature retaliation (urinating on Amy's floor, tagging over Danny's car) escalates to theft, infidelity, and murder. 
Review
---
Community Rating:
---
Our Rating: Positive (Watch This)
Who Is This For?
Fans of Ali Wong and Steven Yeun will love this program as the two give career-best performances. First-generation kids in the U.S., followers of A24 productions, and those who want to binge something unique could all find "Beef" a rewarding watch.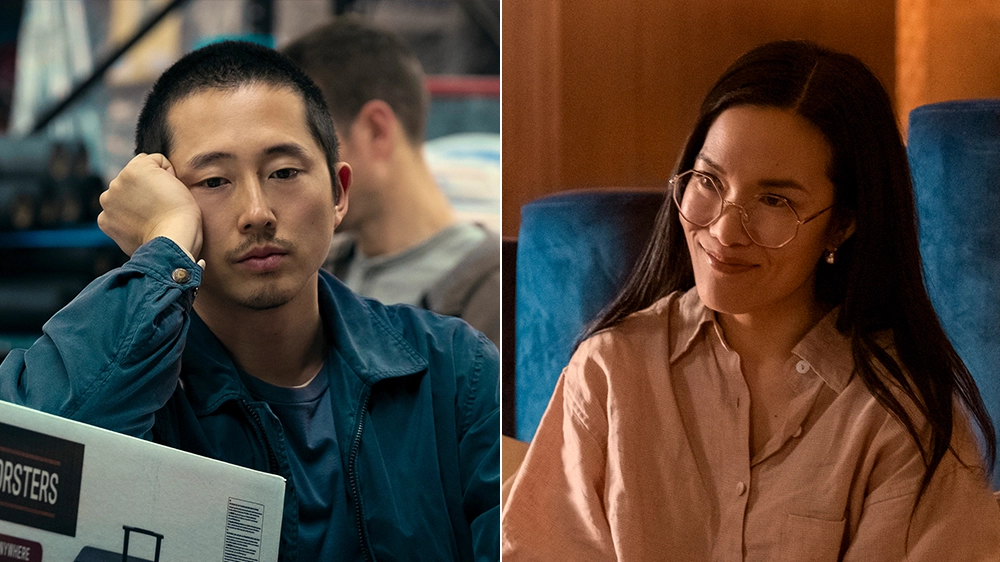 Notable Performances, Moments, or Episodes
Steven Yeun and Ali Wong make their characters sympathetic, even in their most despicable moments. As a character study, they each play their protagonists in their own lives while being equal antagonists in their the others. Switching between victim and perpetrator is fun and riveting as they deepen each other's anger and despair. 

Episodes to Anticipate: 1.1 "The Birds Don't Sing, They Screech in Pain," 1.4 "Just Not All at the Same Time," 1.6 "We Draw a Magic Circle," 1.7 "I am a Cage"



Highlights
Gripping Performances Make "Beef" Binge-Worthy
Steven Yeun and Ali Wong commit to all the anger, tears, horniness, and juvenile pranks that their characters, Danny and Amy, evoke. But the supporting cast also adds levity and heart to contrast Yeun and Wong's self-destructive tendencies. Joseph Lee as Amy's husband, and Young Mazino as Danny's brother especially provide terrific foils and sensibility to their story.
The Interwoven Motives and Character Arcs
The story is at its most diabolical fun when different worlds for the characters collide, i.e., Danny's cousin Isaac crashing his church or Amy meeting Danny's brother. Like a car crash you can't look away from, the more entwined Danny and Amy's lives become, the more terrible they unravel. 
The Snowball Effect of an Impulse Decision
We've all had moments of petty anger, but the show indulges in the question, "What if we gave in to our anger? What if a stranger gave in to their anger towards us?" The show relishes in detailing the rising cause-and-effect of a momentary lapse in judgment: how could flipping someone off lead to the destruction of your life?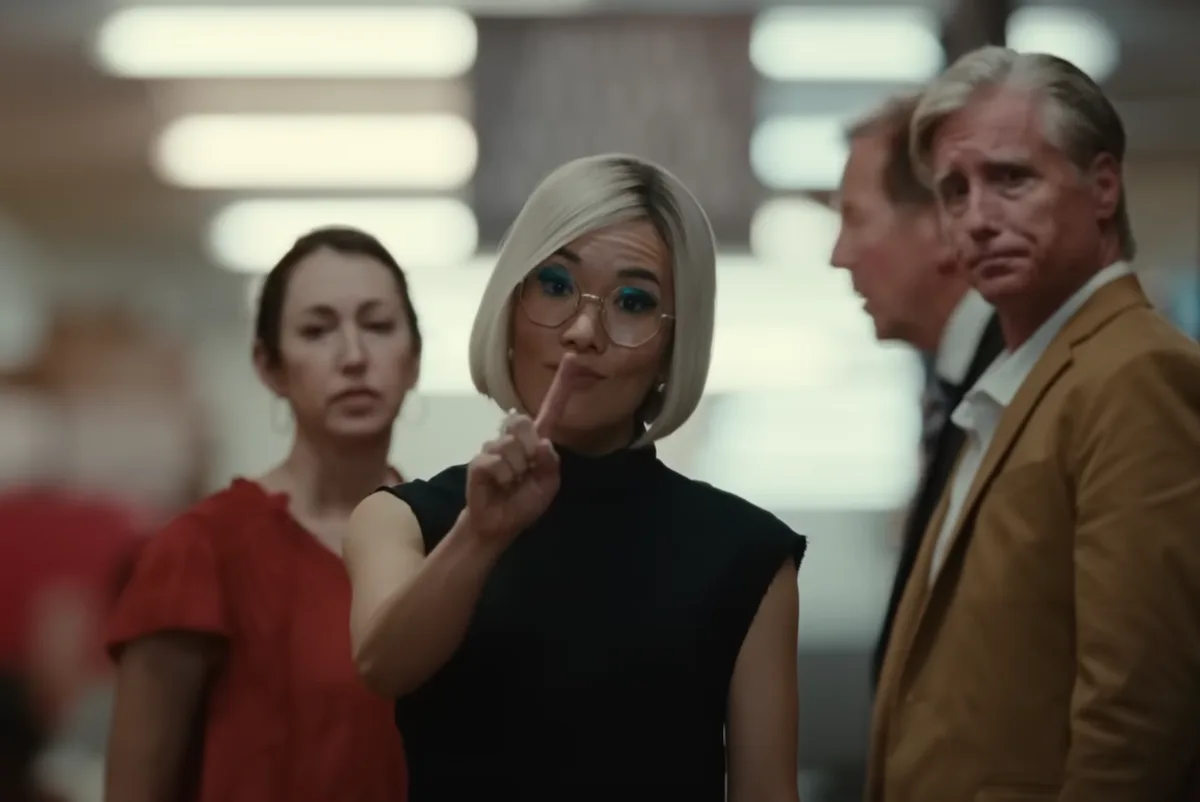 On The Fence
Widespread Commentary Provides Shallow Critiques
The strength of "Beef's" message varies depending on the episode. It touches on so much about what's impacting Danny and Amy (class, generational trauma, capitalism, gender, and religion) but doesn't delve further into any of these topics besides implying it puts pressure on them.  One could argue it allows the viewers to decide what to take away from the show, but the show could have used more reflection (like in Episode 8's  "The Drama of Original Choice") and less melodrama.
Huge Whiplash in Tone Shifts Makes "Beef" Fun and Frustrating
It's hard to define "Beef," which makes it a fun and frustrating watch. It coasts through different genres depending on where the plot takes it, but like its characters, it seems to take on so many different personalities that the last two episodes waver between tense and silly. Perhaps that's the point, but it may come off as a journey with a disappointing end.
What I Hope To See
Based on the last episode, they conclude Amy and Danny's story in a sobering yet sentimental fashion. There will very likely not be a Season 2. But if they were to continue "Beef" with other strangers colliding, the show could take on its own individual stories and themes per season. Since there is so much that people could be angry about, I would hope that the show focuses on and explores more of one aspect of people's frustration (for example, how capitalism impacts our health vs. religion, race, family, etc.).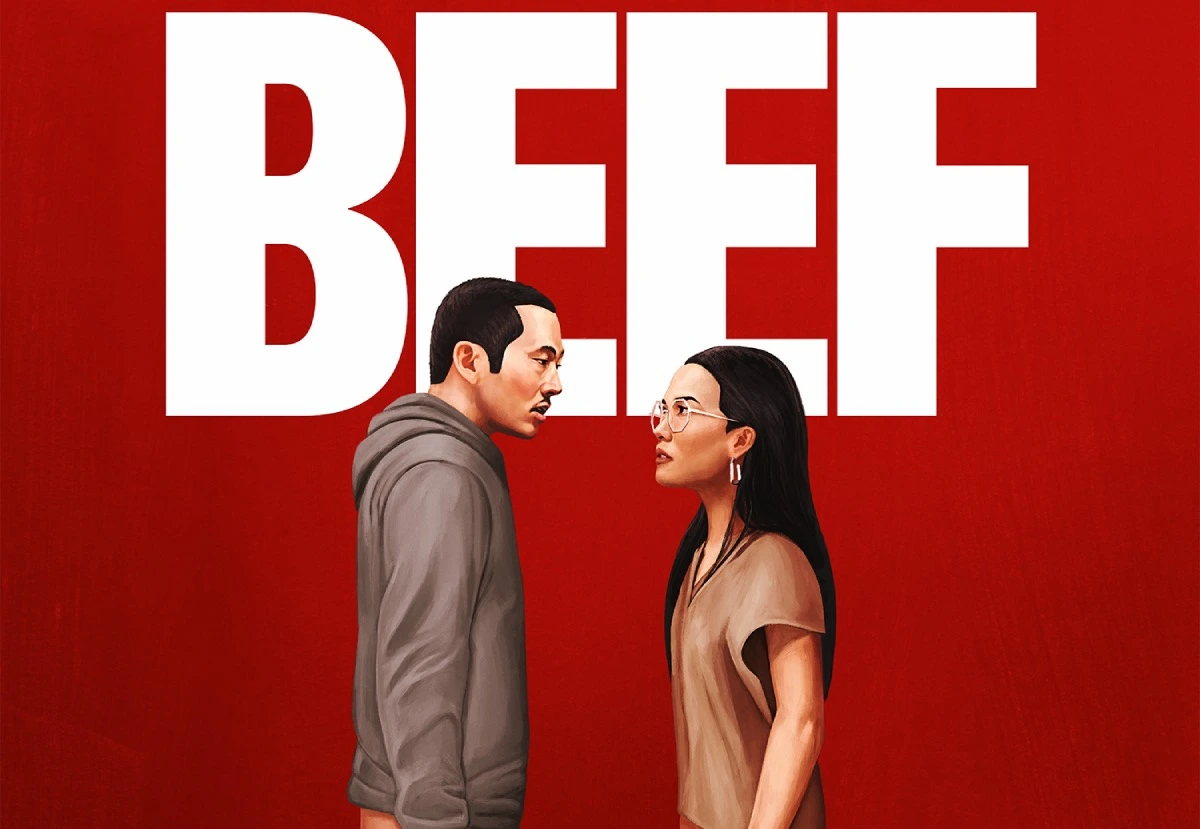 Beef (2023) – Season 1 Review
Overall
There is no show quite like Beef, so if you want a unique experience to binge- this is the show for you.
Highlights
Gripping Performances Make "Beef" Binge-Worthy
Interwoven Character Arcs
Rising Tension in Each Episode
Disputable
Shallow Critiques of Anger
Whiplash in Tone Shifts