Babylon (2022) – Review/ Summary (with Spoilers)
"Babylon" has wonderful lead characters with potentially engrossing storylines, but it feels so bloated, thanks to putting them together and being three hours long.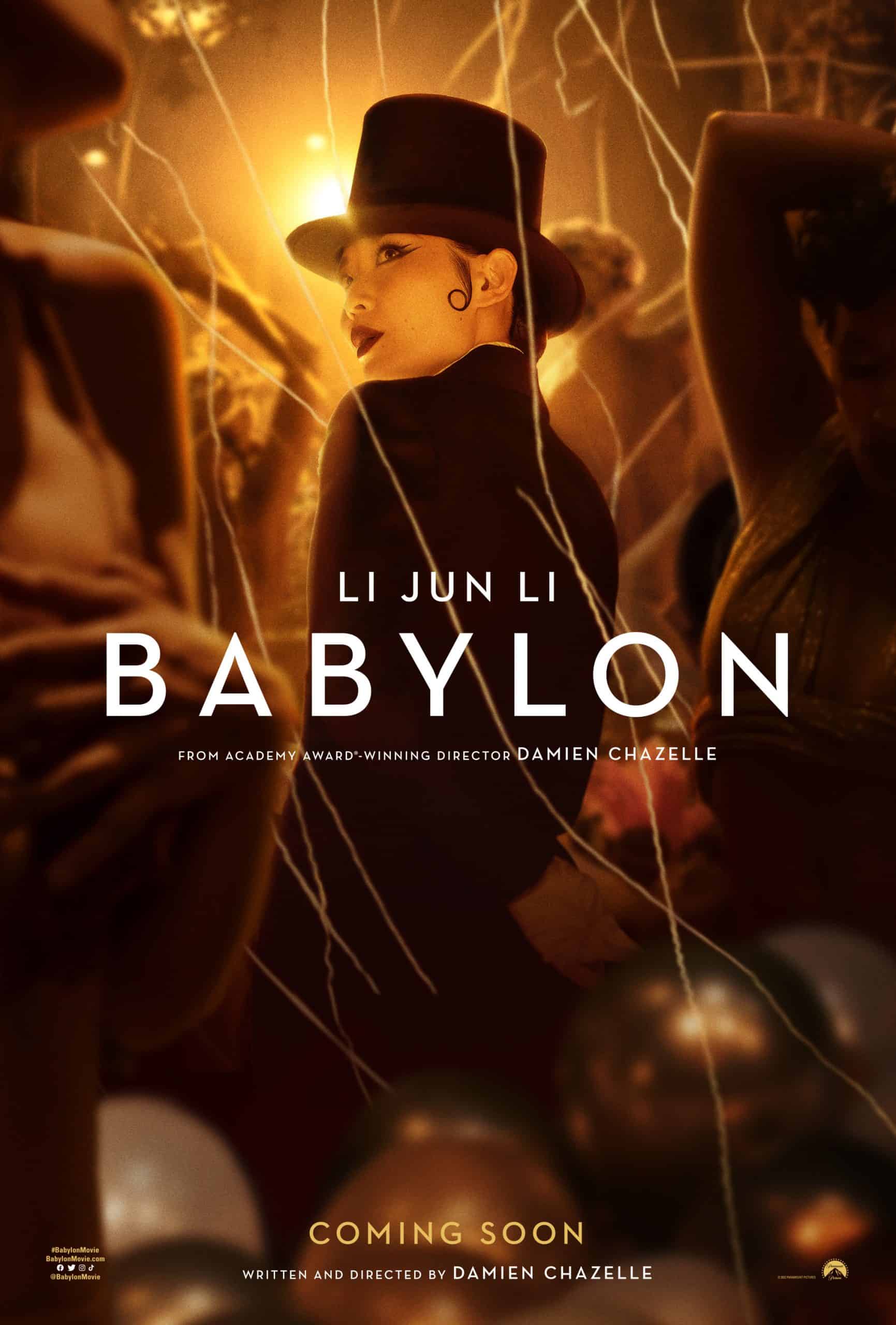 "Babylon" has wonderful lead characters with potentially engrossing storylines, but it feels so bloated, thanks to putting them together and being three hours long.
Director(s)
Damien Chazelle
Screenplay By
Damien Chazelle
Based On
N/A
Date Released (In Theaters)
December 23, 2022
Genre(s)
Comedy, Drama, Historical
Duration
Three Hours and Eight Minutes
Content Rating
Rated R
Noted Cast
Jack Conrad
Brad Pitt
Sidney Palmer
Jovan Adepo
Fay Zhu
Li Jun Li
Nellie LaRoy
Margot Robbie
Manny Torres
Diego Calva
George Munn
Lukas Haas
Elinor St. John
Jean Smart
James McKay
Tobey Maguire
This content contains pertinent spoilers. Also, images and text in this post may contain affiliate links which, if a purchase is made from those sites, we may earn money or products from the company.
Film Summary
Starting in 1926 and ending in 1952, "Babylon" has us follow a couple of different people who find themselves in the industry or its outer circle. There is Jack Conrad, a mega star during the silent era, who struggles to maintain his fame once talkies become a thing. We also have Sidney Palmer, someone who played trumpet at many Hollywood parties and was tested to see how far he would go for a check. There is Fay Zhu, who is also popular on the Hollywood party circuit, but between being Asian and sexually fluid, had the challenge of fitting in once Hollywood became more conservative.
And then there are our leads, Nellie and Manny. Nellie is a Jersey girl who has come to Hollywood because she knows she is a star and just needs her big break. Which Manny helps provide, but what happens to a star once they burn out? That is an issue not only Nellie deals with but Manny, who seems to instantly fall in love with her. In fact, despite his desire to move up in the movie business and use every opportunity, it seems he might be willing to risk it all for a woman who we barely see give him the time of day unless she is in trouble.
Things To Note
Why Is "Babylon" Rated R
Dialog: Cursing, derogatory terms for Jewish people used, and use of the N-word (by Black people)
Violence: Murder, gun violence, violence against animals, implied suicide
Sexual Content: Male and female nudity and depiction of BDSM
Miscellaneous: Drinking and drug use, and so much more
Character Descriptions
Please Note: This character guide is not an exhaustive list of every cast member, and character descriptions may contain what can be considered spoilers.
Jack Conrad
Jack Conrad, at one time, was MGM's biggest star and high-paid actor. However, the transition to talkies didn't go well for him, despite embracing cinema's evolution. Also, when you pair his flailing career with a series of failed relationships and marriages? One which ended because he was shot for cheating, and you can see a man who enjoyed his time in the sun as long as he could.
You May Also Know The Actor From Being: Ladybug in "Bullet Train," Cliff Booth in "Once Upon a Time in Hollywood," and Lt. Aldo Raine in "Inglourious Basterds"
Sidney Palmer
At one time, Sidney was just another trumpet player trying to find his next gig and not making enough to afford a bed. But, in time, he got a taste of having it all and had to determine what would he be willing to do to keep up the lifestyle he was teased with.
You May Also Know The Actor From Being: Cory in "Fences," Mackenzie in the upcoming "Misanthrope," and a currently unknown role in "The Three Body Problem."
Fay Zhu
The daughter of business owners in the alteration and cleaning industry, Fay Zhu was a star attraction at many parties she went to throughout Hollywood. However, between her race and sexuality, it seemed there was a glass ceiling none of her so-called friends were willing to break.
You May Also Know The Actor From Being: Francesca in "Sex/Life," Jenny Wah in "Wu Assassins," Grace Ling in "Evil."
Nellie LaRoy
A shooting star from New Jersey, Nellie was uncouth but talented – she could even cry on demand. But, as Hollywood went conservative, there was a question of what to do with a wild child with minimal etiquette training and didn't take well to having her persona mature.
You May Also Know The Actor From Being: Barbie in the upcoming "Barbie," Danna Freedman, aka Donna Brown in "Neighbours" and Harley Quinn
Manuel "Manny" Torres
Manny is a Mexican immigrant who was willing to do anything and everything to get into Hollywood, specifically as a behind-the-scenes person. Thus leading to a man who worked his way from the bottom, got to the top, and found himself tempted to throw it all away for a woman who barely paid him the time of day unless she was in trouble.
You May Also Know The Actor From Being: Arturo Bertran Leyva in "Narcos: Mexico," El Rubio in "The Inmate" and Joshua in "Unstoppable."
George Munn
George is one of Jack's closest friends, the one who discovered him, who Jack often has to talk out of committing suicide due to his latest breakup.
You May Also Know The Actor From Being: Richard in "War of the Worlds," David in "Widows" and Calvin Norburg in "Touch"
Elinor St. John
While some call her a gossip columnist, in truth, Elinor is a historian of sorts. One who recognizes her relationship with the famous is transactional, but when it comes down to it, while she may try to nudge fate or the culture, she knows her influence can only do but so much.
You May Also Know The Actor From Being: Deborah Vance in "Hacks," Helen Fahey in "Mare of Eastown," and Dr. Melanie Bird in "Legion"
James McKay
James is a notable gangster in Los Angeles who loves the film industry and misses the days of the debauchery of the 20s.
You May Also Know The Actor From Being: Nic in the upcoming "Extrapolations" and Spider-Man
Review
---
Community Rating:
---
Our Rating: Mixed (Divisive)
Highlights
Each Storyline Individually
As individual storylines, you'll wish you got just Sidney's story, Fay Zhu's, or even Jack Conrad's. For the way each one is written, you can see a full movie behind just them, with the rest snaking in and out. For example, Jack Conrad is someone whose career is peaking and goes on a decline with talkies, despite how much he wants to embrace them. Now, many of us are aware of some star or a movie where we're shown someone whose voice wasn't made for sound pictures. But a leading man falling from grace just because the work was bad? All while dealing with failed marriages and a suicidal friend in George, who discovered him? Never mind a gossip columnist, Elinor St. John, as willing to build him up as she can take him down?
Heck, thinking of a line we haven't seen much of; what about Fay Zhu? Her family seems to own a decent shop, which likely allows her the kind of fashion and looks she is well known for. What's her story? Does she just like to perform at parties, is she trying to be in movies? She seems to be sexually fluid, so what was it like as an Asian woman in the 1920s, amongst actors and an uninhibited industry?
Never mind, with Sidney, he is a trumpet player at these wild Hollywood parties who gets to have a career in front of the camera. He gets the big house and fancy car and becomes famous, but then is presented a price for fame he isn't sure he is willing to cash the check of. His story, amongst the many others named above, you may find yourself wishing was the core story rather than having to share focus with nearly a half dozen others.
Jack and Manny's Relationship
When it comes to chemistry between leads, only Jack and Manny really have much in the way of chemistry. Jack admires Manny's willingness to do anything to get the job done as a gopher, and he becomes an assistant of sorts to Jack. Maybe even a friend. And watching Manny observe, learn, and get opportunities, creates this wonderful depiction of Jack's career on the decline while Manny's is moving up. Which makes it a shame that, after Manny reaches a certain point, the two barely interact with each other anymore.
Low Points
You'll Wonder When Is It Over
This is not a film that is three hours, three hours and eight minutes to be exact, that uses the time well. It feels bloated, like it needs a talented editor, but because Damien Chazelle was seen as a potential next big thing after "La La Land," he was given the keys to the city and given a hands-off approach. Leading to why "Babylon" is a prime example of why artistic endeavors need to be met with a business mindset.
Now, I'll admit, the visuals of "Babylon" are engrossing, maybe even enchanting, and that's even when you're not seeing something explicit or grotesque. However, in an effort to shove a bunch of recognizable faces, some of which are stars or have the potential to be, everyone gets lost in the shuffle. Brad Pitt has the kind of storyline that could have been great for him, just as much as Li Jun Li, but in an effort to show different perspectives and be diverse, everyone's storyline is watered down. So while you can see the potential, no one's potential gets fully realized.
Then, to make matters worse, it can often feel like you are inundated with nudity and raunchy moments, not to show the excess of 1920s Hollywood but as a cheap hook. Then, as the film is past where it should have ended, a hail mary is introduced by introducing James McKay, played by the producer of "Babylon" Tobey Maguire. His introduction leads us from orgies and exploiting animals for entertainment to what could be considered a freak show where someone eats a rat. Where we see disfigured people in a place he calls "Los Angeles' asshole" or something like that.
Which leaves you wondering, where does the art end, and just the desire to see how much a studio would let you get away with begins?
Are We Supposed to Root For Manny and Nellie's Relationship?
It could be assumed that, while there is a sense that this is an ensemble cast, in the end, it is really about Nellie and Manny, for their relationship starts and is part of the movie's end. The problem with that is there isn't much there between them. He is a guy who seemingly fell in love with the first woman he felt he could help do something with her life and her? I wouldn't even say she fell in love.
If anything, Nellie eventually wasn't able to live off of being a wild child superstar and began grasping at straws. So with Manny willing to risk it all for her, she recognized the gesture could save her, and she took advantage of it. Leaving you with a "relationship" that was one-sided and, to make matters worse, we don't really see them intimate or engage much to care about what could happen between these two. So the more time spent on them, the more you wonder why we couldn't get more from this character or that one, or why this movie didn't cut this weak storyline to save time?
Who Is This For?
If you wish to see a depiction of how wild Hollywood was at one time, have the endurance to watch a movie for three hours, love jazz music, and are good with films that give you characters more so meant to be an appetizer than a full meal? "Babylon" is for you.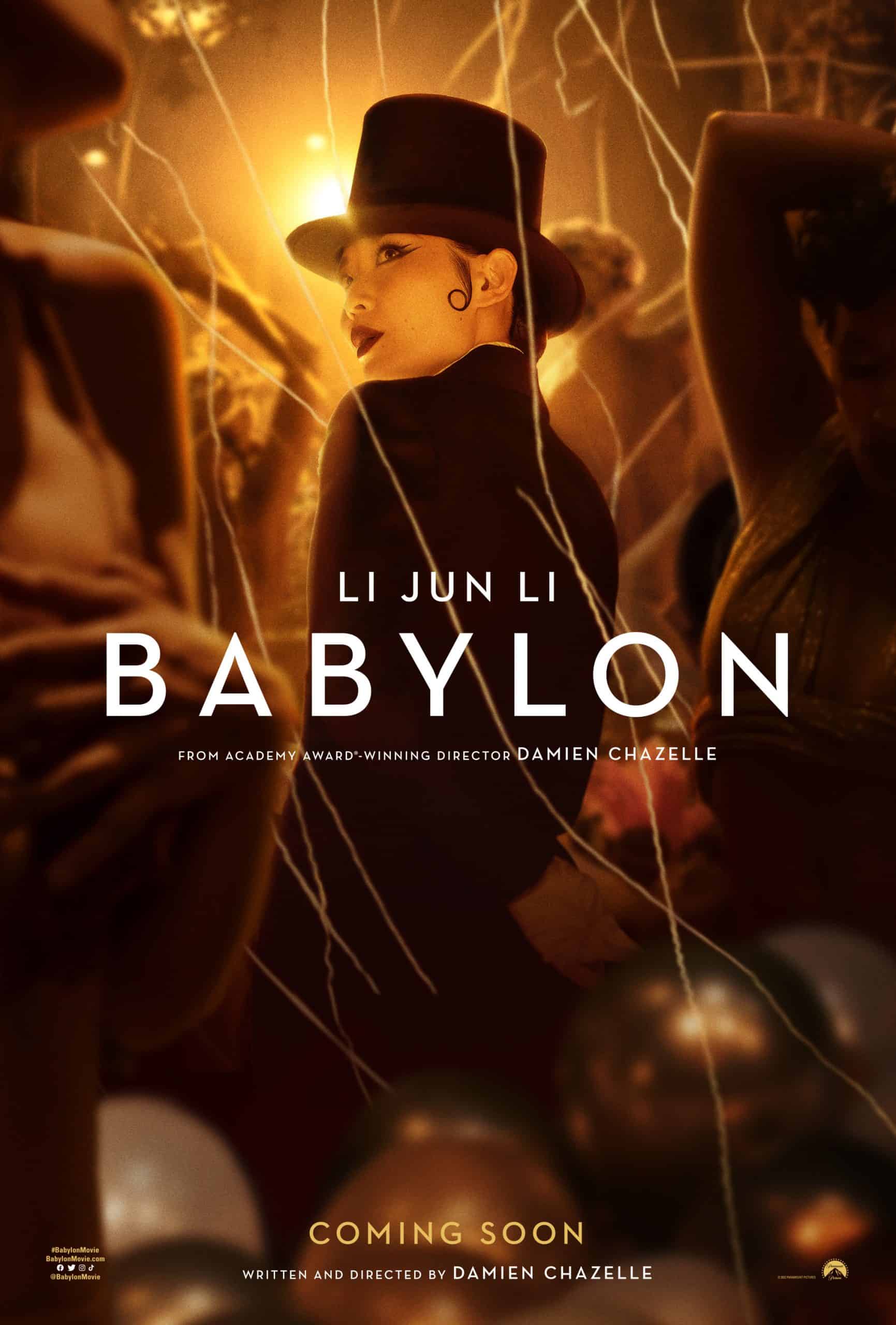 Babylon (2022) – Review/ Summary (with Spoilers)
Overall
While you have to respect the ambition of "Babylon," it could have used someone, in pre-production, having Damien Chazelle dial it down. For it ruins all it could have been by trying to be everything Chazelle saw in its potential.
Highlights
Each Storyline Individually
Jack and Manny's Relationship
Disputable
You'll Wonder When Is It Over
Are We Supposed to Root For Manny and Nellie's Relationship?
---
Follow, Like, and Subscribe
Community Rating: 71% (1 votes)