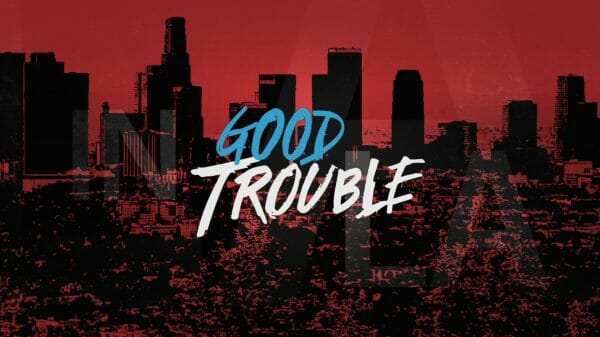 A character guide for FreeForm's Good Trouble featuring cast members names, character descriptions, and noteworthy information.
---
Descriptions are updated as new information is presented, and images changed as better ones are captured.
[ninja_tables id="30904″]
---
Maia Mitchell Plays Callie
First Noted In: Season 1/ Episode 1 "DTLA"
Who Is Callie?
Raised in the foster system, with her younger brother Jude, and going through quite some trials and tribulations during that time, Callie found stability in the Fosters' home. It was a little bit rough at first, since Callie lacked trust, but eventually she found a home under their roof. Now, there were some problems with her siblings, like Mariana, as well as an off and on again romance with her foster brother Branden, but eventually their chemistry fizzled out and their loved for one another became appropriate for their circumstances.
Now, in Good Trouble, after graduating from a state school, at the top of her class, she has decided to work under the tutelage of Judge Wilson. A man whose politics are the opposite of hers, Callie's is very liberal, an activist even, but she figures she can learn from him and hopes he is willing to learn from her. For if Callie has proven one thing over the timespan we have gotten to know her is that she tries to keep an open mind. Yes, there will be initial judgments, but she will try to push against those to find your humanity and ultimately understand you.
Noteworthy Facts & Moments In The Series
Once an aspiring artist, the shift to practicing law came from her friend Ximena having to deal with immigration issues.
---