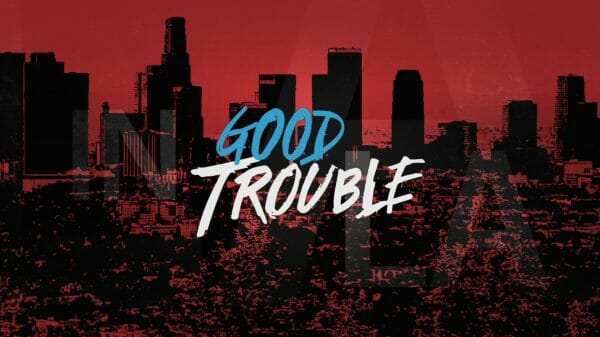 The following is a list of cast and characters from the Freeform program Good Trouble and their status at the end of the season(s).
---
Images and text in this post may contain affiliate links which, If you make a purchase, I may earn money or products from the company. Most affiliate links contain an upward facing, superscript, arrow.
Characters description and pictures used are changed as notable information is presented and better screenshots are taken. Please note: This is not an exhaustive list of every cast member. Only those who have presented themselves as an important part of the show are noted. With the exception of some guest stars.
How characters end each season are presented on the second page after the season has concluded.
---
Cierra Ramirez Plays Mariana
Who Is Mariana?
An MIT grad now working at tech startup Speckulate, she is a fun, mostly carefree, girl who wants love, fulfillment, and is struggling to find both. Thankfully, with living at The Coterie and living with he adopted sister Callie, her struggles seem to be met with just the support she needs.
Noteworthy Facts & Moments In The Series
---
Maia Mitchell Plays Callie
Who Is Callie?
Raised in the foster system, with her younger brother Jude, and going through quite some trials and tribulations during that time, Callie found stability in the Fosters' home. It was a little bit rough at first, since Callie lacked trust, but eventually she found a home under their roof. Now, there were some problems with her siblings, like Mariana, as well as an off and on again romance with her foster brother Branden, but eventually their chemistry fizzled out and their loved for one another became appropriate for their circumstances.
Now, in Good Trouble, after graduating from a state school, at the top of her class, she has decided to work under the tutelage of Judge Wilson. A man whose politics are the opposite of hers, Callie's is very liberal, an activist even, but she figures she can learn from him and hopes he is willing to learn from her. For if Callie has proven one thing over the timespan we have gotten to know her is that she tries to keep an open mind. Yes, there will be initial judgments, but she will try to push against those to find your humanity and ultimately understand you.
Noteworthy Facts & Moments In The Series
---
Roger Bart Plays Judge Wilson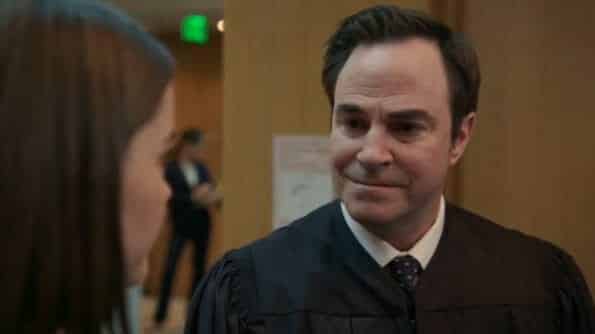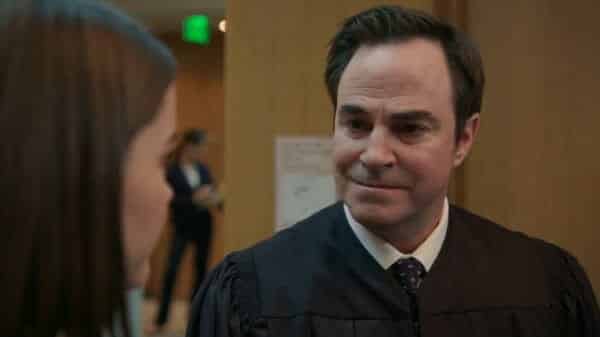 Who Is Judge Wilson
Appointed during the Bush administration, Judge Wilson is considered a conservative judge but he is first to note he is not an activist one. He goes strictly by the constitution and depending who you ask, the main reason he may have hired Callie was to prep against a liberal argument.
Noteworthy Facts & Moments In The Series
---
Chloe Wepper Plays Casey
Who Is Casey
Perhaps one of the few female software engineers, outside Mariana, at Speckulate and she may become Mariana's mentor. If not someone whose team Mariana may switch to if things remain difficult in the one she was assigned to.
Noteworthy Facts & Moments In The Series
---
Molly McCook Plays Rebecca
Who Is Rebecca
Callie's co-worker who tries to guide her on how to work with Judge Wilson. Though, when they first met, Callie decided to trust Ben instead of Rebecca.
Noteworthy Facts & Moments In The Series
Comes from a wealthy family.
---
Ken Kirby Plays Ben
Who Is Ben
Ben is Callie's co-worker who has no issue sabotaging her.
Noteworthy Facts & Moments In The Series
He is a Harvard graduate who didn't come from money.
---
Sherry Cola Plays Alice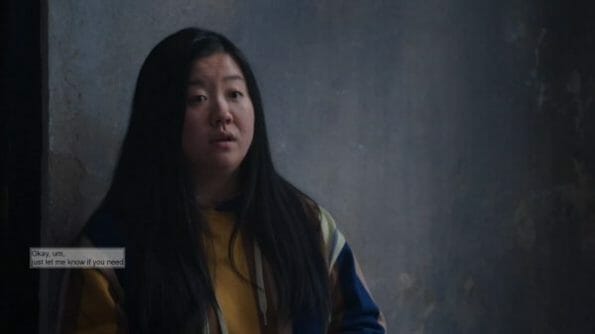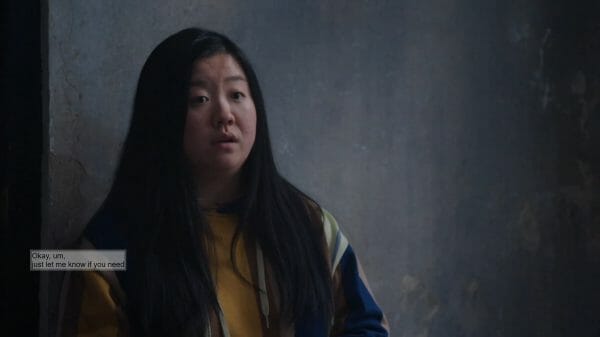 Who Is Alice
Alice owns The Coterie, is queer, single, and arguably is being taken advantage of by most of the tenants. Yet, as a mother hen type, she loves the hustle and bustle of The Coterie. Especially since, when it comes to her family, she isn't close with her mother.
Noteworthy Facts & Moments In The Series
---
Zuri Adele Plays Malika
Who Is Malika
Like Callie, Malika grew up in the foster system. Unlike Callie, she didn't find her forever family. But, she is doing okay now. Her role, early on in the series, seems to be making Callie feel guilty by not telling her a Black Lives Matter case she is invested in got switched to Judge Wilson. Someone who usually sides with cops.
Noteworthy Facts & Moments In The Series
Malika wasn't in foster care because someone called CPS on her mother, who was raising her, but she is the one who called CPS. Also, since then, her childhood, she never did reconcile with her mom. At least to the way her brother thinks they should had.
---
Tommy Martinez Plays Gael
Who Is Gael
Mariana's co-worker, and one-time love interest, is also the last notch on Callie's bedpost. Well, considering she and Gael had sex at his place, last notch on his bedpost. However, because Mariana had a crush on him, that ended. But, with learning Gael is bi, it seems between that, and Callie sleeping with him, her feelings for Gael may have dissipated.
Noteworthy Facts & Moments In The Series
---
Emma Hunton Plays Davia
Who Is Davia
Not much is divulged from Davia in episode one beyond she used to have an eating disorder and now is very much into body positivity.
Noteworthy Facts & Moments In The Series
  Her mother is her biggest critic, and harasses her online and was never really supportive of her.
---
Hayden Byerly Plays Jude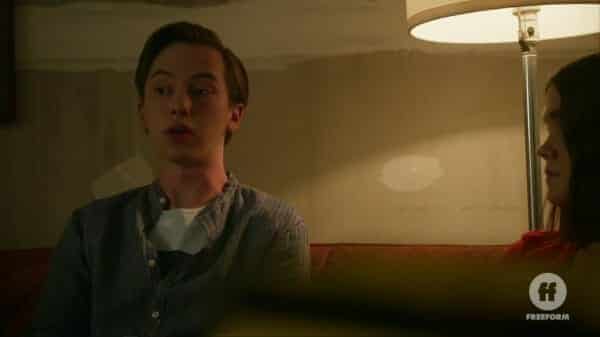 Who Is Jude
Jude is Callie's younger brother who is also in college and is gay. He also, helps Callie navigate liking Gael, despite him being bi-sexual.
Noteworthy Facts & Moments In The Series
---
Michael Galante Plays Bryan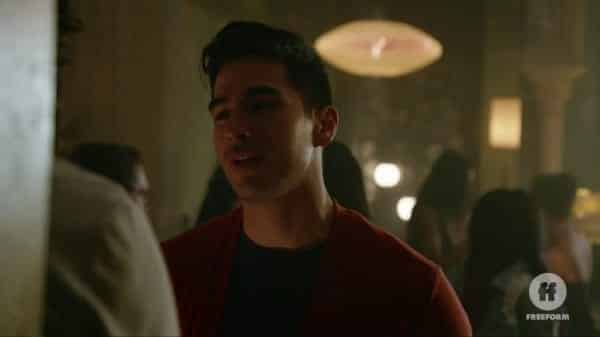 Who Is Bryan
Gael's lover who seems a bit jealous of Callie and Gael's relationship. Probably because Gael and him lack a romantic commitment.
Noteworthy Facts & Moments In The Series
---
J. Mallory McCree Plays Dom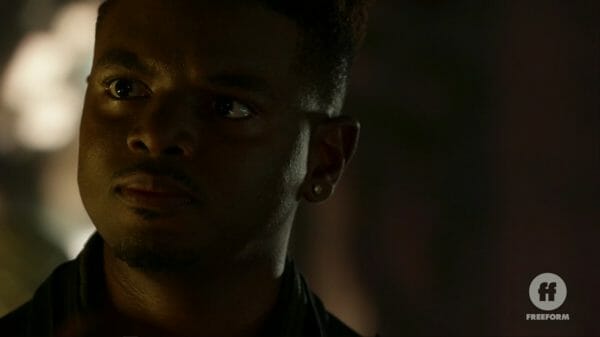 Who Is Dom
Dom is Malika's older brother, despite his size, and unlike her, he is still rather close to their mom. In fact, he and Malika have a bit of a tiff for he'd rather they'd find a way to stay with their mom, and struggle, than end up in the system. What doesn't help him getting over the past is they were seperated when they went into the system.
Noteworthy Facts & Moments In The Series
---
Kara Wang Plays Sumi
Who Is Sumi
Alice's ex who she is not over what so ever. Yet, to pretend to be mature, she has remained friends with Sumi to the point Sumi takes advantage of her. But, since Alice gives so willingly, she doesn't see how much she is using and hurting alice. For example, she asks Alice to be her maid of honor.
Noteworthy Facts & Moments In The Series
---
Dustin Ingram Plays Alex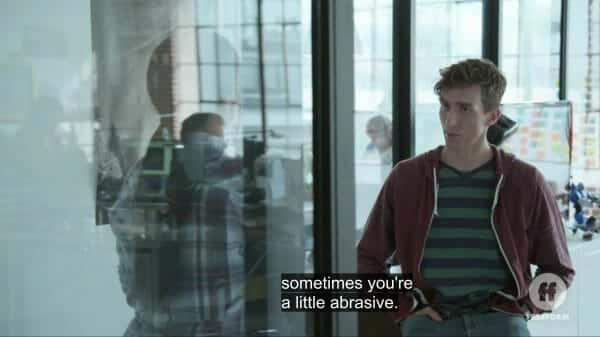 Who Is Alex
Alex is Mariana's boss who often ices her out and maintains a boys club culture. Something which, increasingly, Mariana is sick of trying to join and may rather wish to destroy.
Noteworthy Facts & Moments In The Series
---
Season/ Episode
Synopsis
Director, Writer, and Introduced Actors
Topics & Focused Characters

Good Trouble is charged with messages of equality mixed in with the relationship (platonic and otherwise) drama fans of its predecessor are used to.

Creator
Joanna Johnson, Bradley Bredweg, Peter Paige
Director(s)
Jon M. Chu
Writer(s)
Joanna Johnson, Bradley Bredweg, Peter Paige
Air Date
1/1/2019
Genre(s)
Drama, Young Adult
Good If You Like
Progressive TV Programming

Racial & Cultural Diversity

Your Usual 20 Something Drama with Random Sex Partners, Job Anxiety, and Unnecessarily Complicated Relationships

Isn't For You If You
Don't Like Your TV Programs Being Political
Introduced This Episode
Mariana
Cierra Ramirez
Callie
Maia Mitchell
Judge Wilson
Roger Bart
Casey
Chloé Wepper
Rebecca
Molly McCook
Ben
Ken Kirby
Alice
Sherry Cola
Malika
Zuri Adele
Gael
Tommy Martinez
Davia
Emma Hunton

We got a conversation on bi-sexuality, the backstory of multiple characters and work drama – aka what will probably be the usual from Good Trouble.

Director(s)
Peter Paige
Writer(s)
Joanna Johnson
Air Date
1/15/2019
Introduced This Episode
Jude
Hayden Byerly
Bryan
Michael Galante
Dom (Malika's Brother)
J. Mallory McCree
Sumi
Kara Wang
Alex
Dustin Ingram

Let's Talk About Sex(uality): Jude, Callie, Gael, Bryan, Sumi, Alice
The Outsider: Mariana, Alex, Davia
I'm Trying Here: Malika, Dom, Callie, Rebecca, Mariana, Ben