In the era where new seasons drop entire seasons in one day, and everyone is focused on quantity over quality, here are our picks of some of the best series/seasons in 2022.
Note: These series had their season or series finale in 2022.
Yellowjackets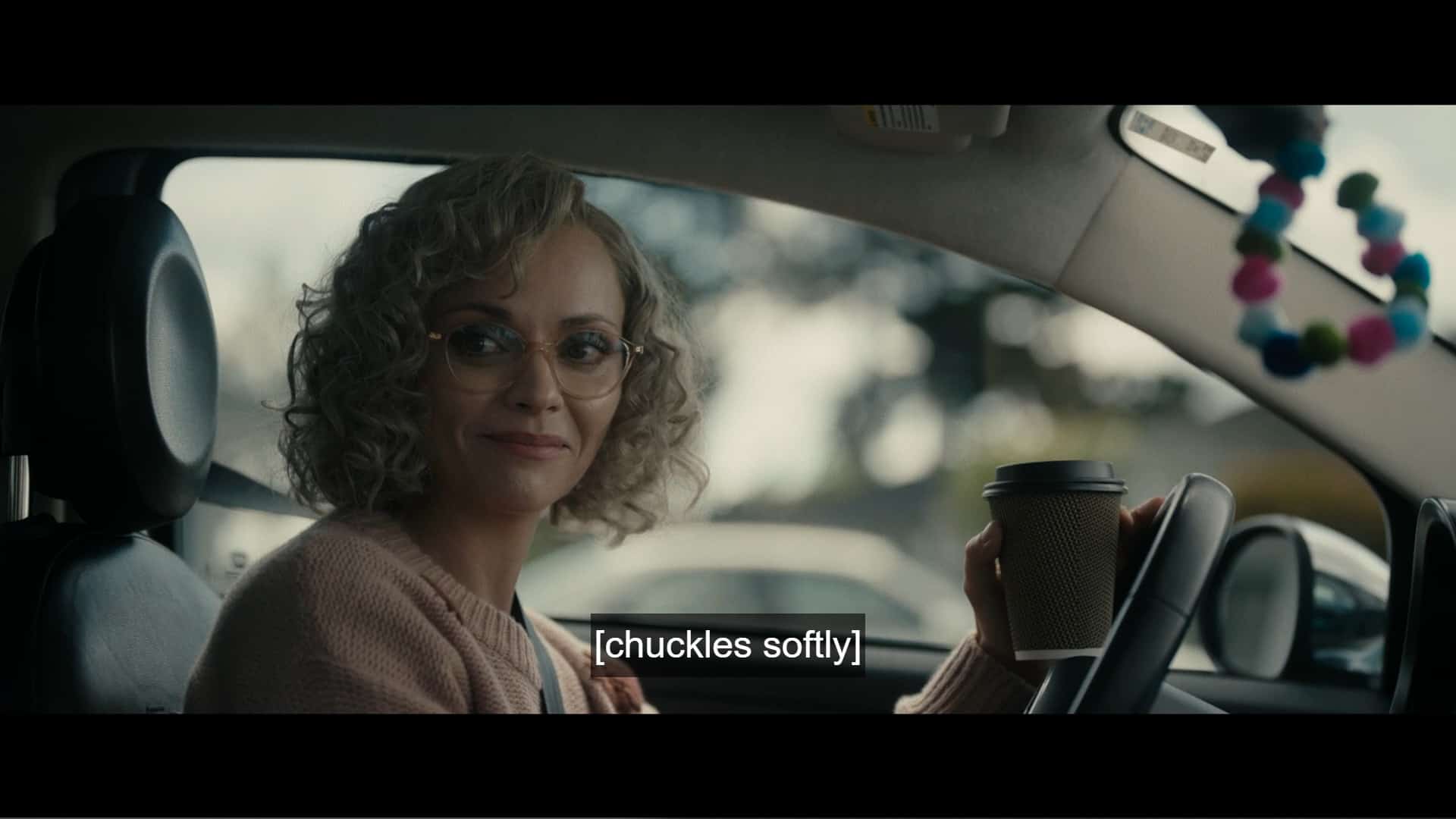 Summary
In 1996, a soccer team from New Jersey was heading to Seattle for a national championship, and their plane crashed. It took more than a year to be rescued, and sacrifices were made – the kind that has irrevocably changed each young lady and haunt the women they are in 2021.
Yellowjackets tag featuring recaps and reviews of episodes
Why Is It On This List
"Yellowjackets" was an undeniable hit and helped Showtime reassert itself in the conversation of must-have subscription services. For with the tease of who lives, who dies, a notable performance from the icon which is Christina Ricci, and a slew of other talents who certainly get put on your radar after this show? "Yellowjackets" is more than a show fun to watch; it helps you discover both up-and-coming talent and veterans overdue for the spotlight they deserve.
Where Can You Watch It?
Single Drunk Female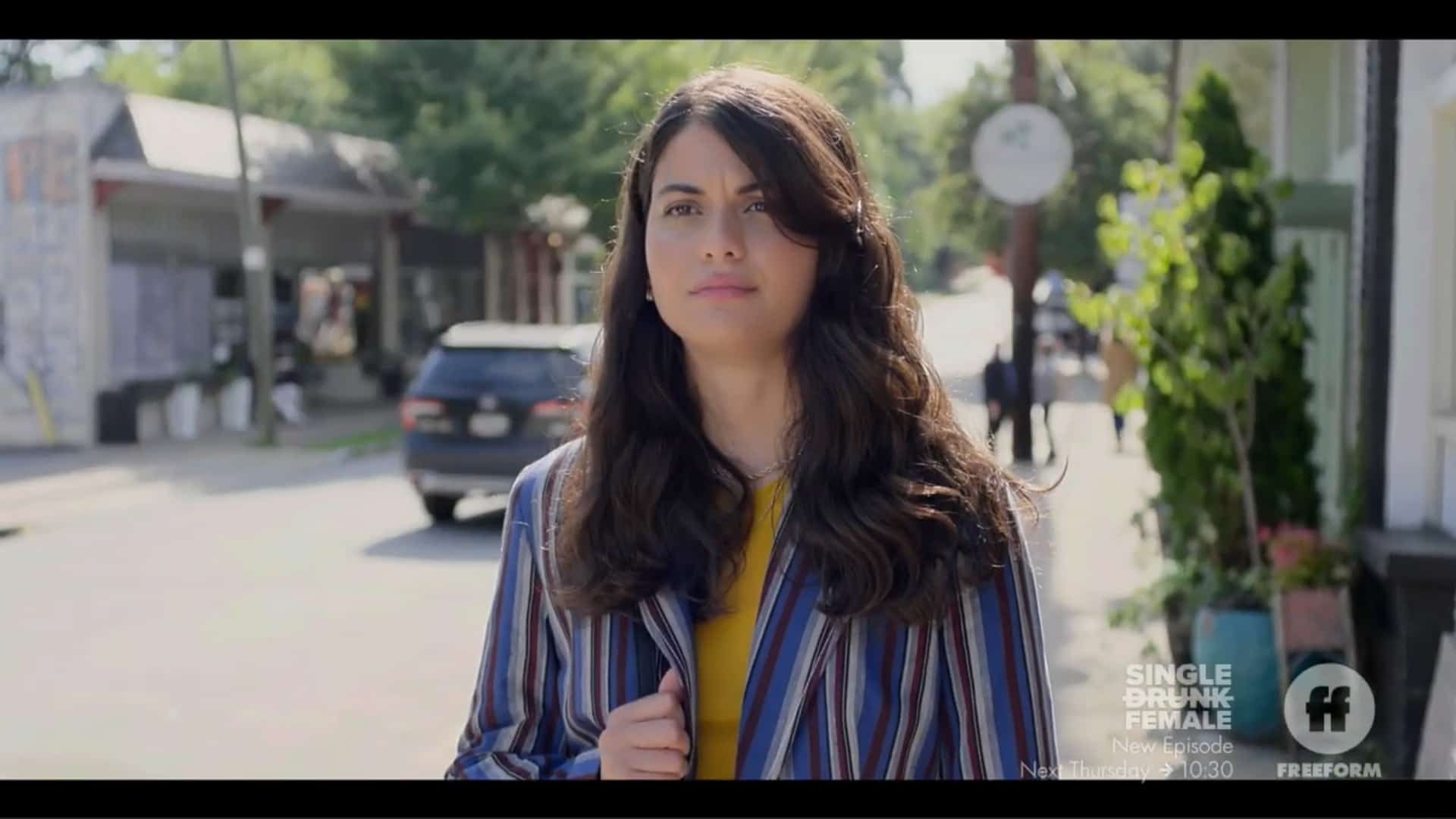 Summary
After a public flame-out at a New York media company, 20-something alcoholic Samantha Fink is forced to seize the only chance she has to sober up and avoid jail time: moving back home with her overbearing mother, Carol. Back in Greater Boston, Samantha restarts her life, working at the local grocery store while surrounded by all of the triggers that made her drink in the first place. Confronted with remnants of her old life, including run-ins with her perfect former best friend, who is now dating her ex, Samantha sets out on a path to move past her worst self and figure out her best self. Kinda.
Single Drunk Female tag featuring recaps and reviews of episodes
Why Is It On This List
"Single Drunk Female" addresses alcoholism in a way that most don't. It focuses on a 20-something, specifically a 28-year-old with a drinking problem. And as a dramedy, you don't get a "Shameless" version of the depiction, but how FreeForm does things, which is addressing real issues young adults go through, with the kind of grace other networks don't pursue since they just want dramatic moments that can go viral.
So, in watching Sam struggle with sobriety, in terms of re-learning how to have fun sober, date sober, and seemingly even have sex sober, it reminds you how much people are dependent on alcohol to enliven their existence.
Where Can You Watch It?
Euphoria: Season 2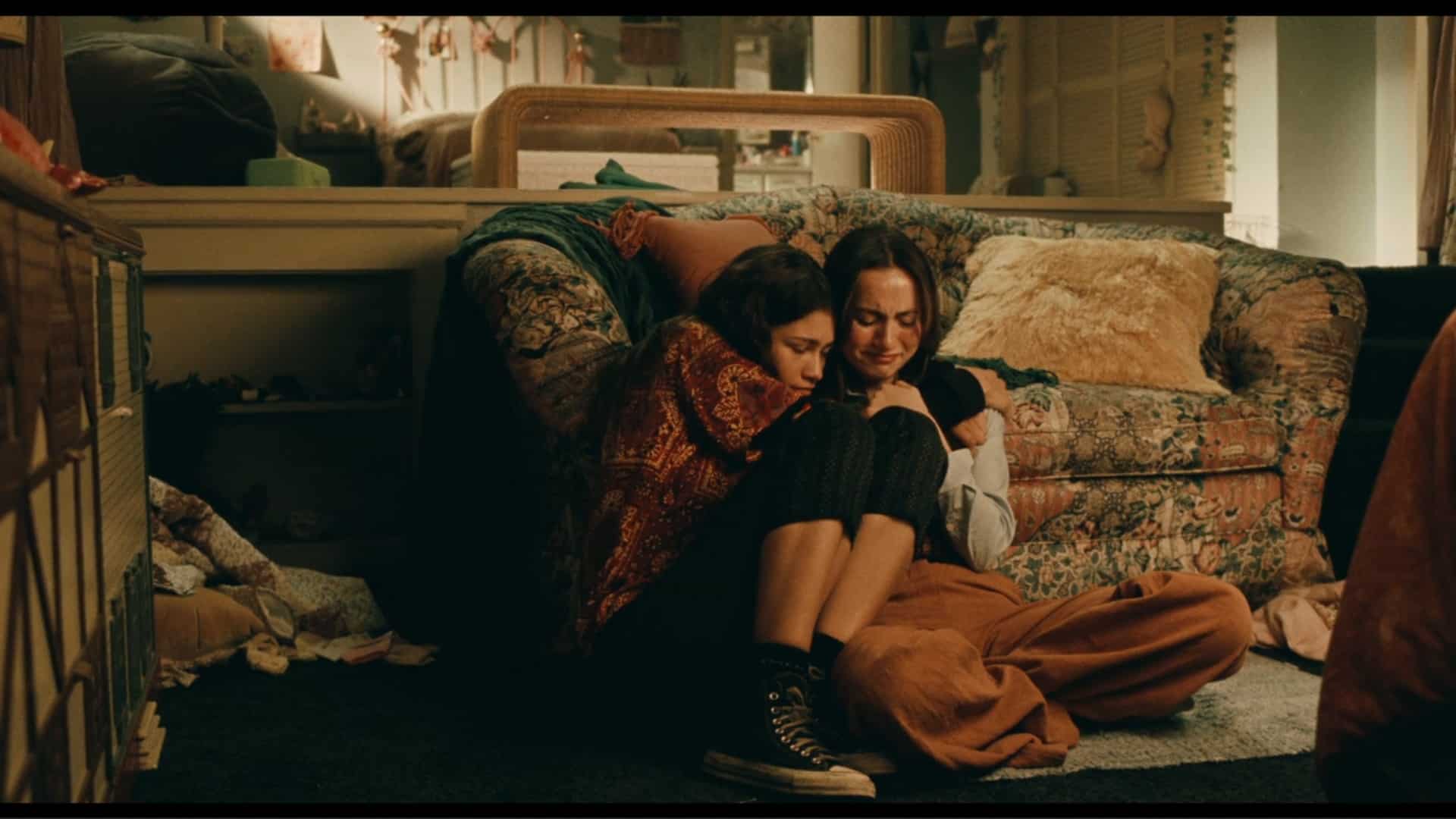 Summary
As a whole, "Euphoria" explores an extreme version of the late teen years where drugs, sex, relationships, and gender clash as the promise of autonomy at 18 looms, and no one is prepared to take full responsibility for their actions.
Euphoria tag featuring recaps and reviews of episodes
Why Is It On This List
"Euphoria" remains an immensely complicated show. In some ways, I almost want to say it is America's best answer to "Skins," but it is sometimes too elaborate and over the top to be put side by side with "Skins." Yet, there is never any reason to deny, as heightened as the drama, emotions, and actions of characters are, this show has given us performances that are allowing its young stars to break out.
Zendaya is able to be far more than a Disney Channel alumni because of this show, Sydney Sweeney can be more than some buxom starlet, and you cannot deny how this season really shed light on addiction and abuse. For as things continue to escalate, yes, sometimes it can feel like it is too much, and writer/director/ creator Sam Levinson, who loves siphoning the attention and praise Zendaya is getting, is doing THE MOST.
Yet, because "Euphoria" is on HBO, it goes where no other show focused on those in their late teens can or are willing to go. Especially beyond "special" episodes.
Where Can You Watch It?
Station Eleven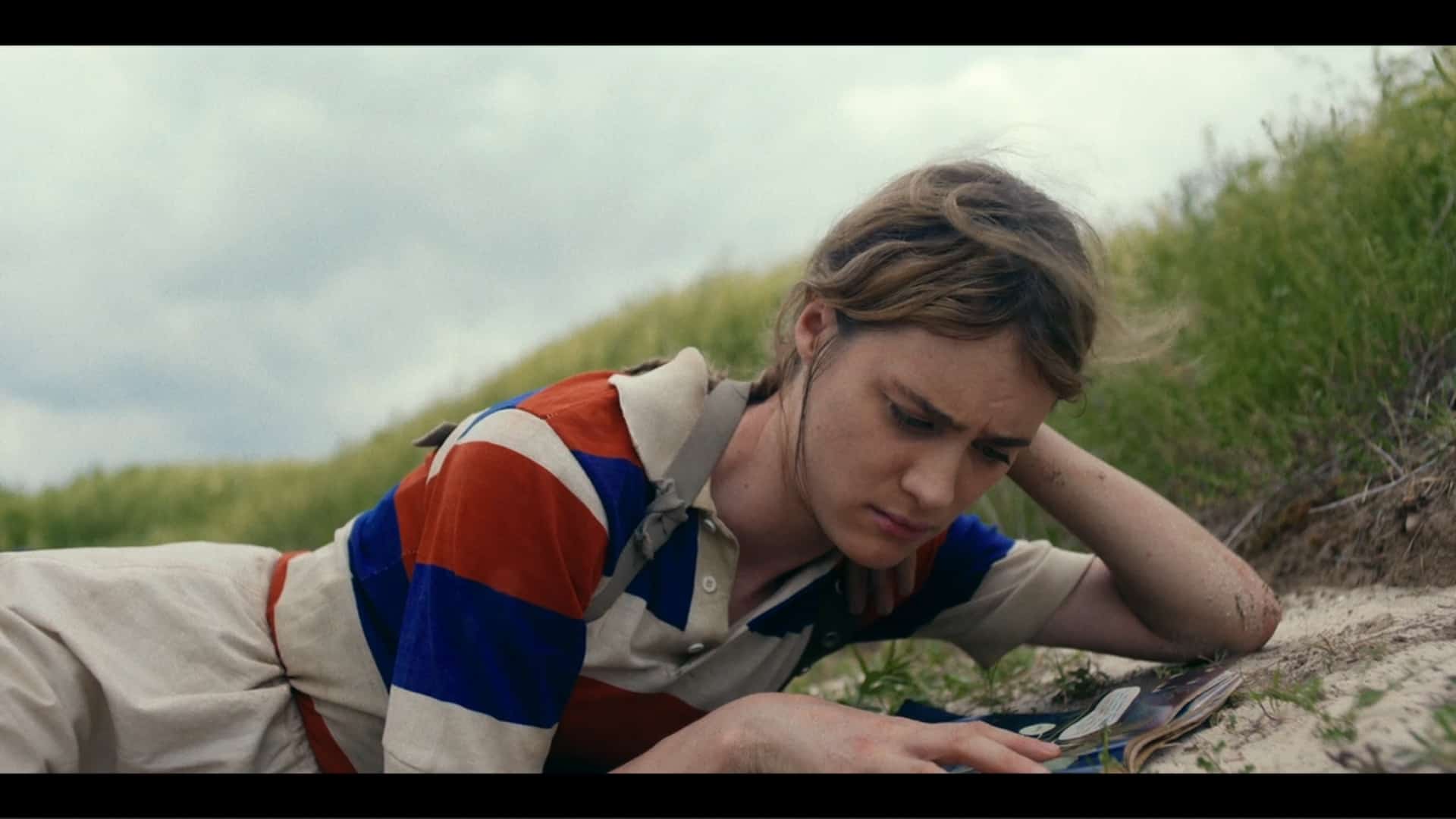 Summary
 "Station Eleven" mainly has us focus and follow a young girl, turned young woman, Kirsten, as she goes from an impressionable 8-year-old to becoming a renowned actor. One who, after surviving an alternate version of 2020, where a pandemic has a mortality rate rivaling Europe's Black Plague, is as much a poised Shakespearian actor as she is a woman with the survival skills of a bandit.
Station Eleven Tag Featuring Recaps and Reviews Of Episodes
Why Is It On This List
While "Station Eleven" premiered in January and had episodes released in batches, which easily could make it forgettable 12 months later, it isn't. Kirsten's journey, both the adult version played by Mackenzie Davis and the 8-year-old version played by Matilda Lawler resonates with you. For whether it is Jeevan's relationship with the young Kirsten or watching Davis portray a Kirsten who is protective to the point of being possessive, there are some wonderful performances in the show. Add in Danielle Deadwyler, who has had a phenomenal two years, and you have a wonderful mini-series to consume.
Where Can You Watch It?
HBO Max – It isn't currently listed for removal as part of the changes due to the HBO Max and Discovery+ merger
Bel-Air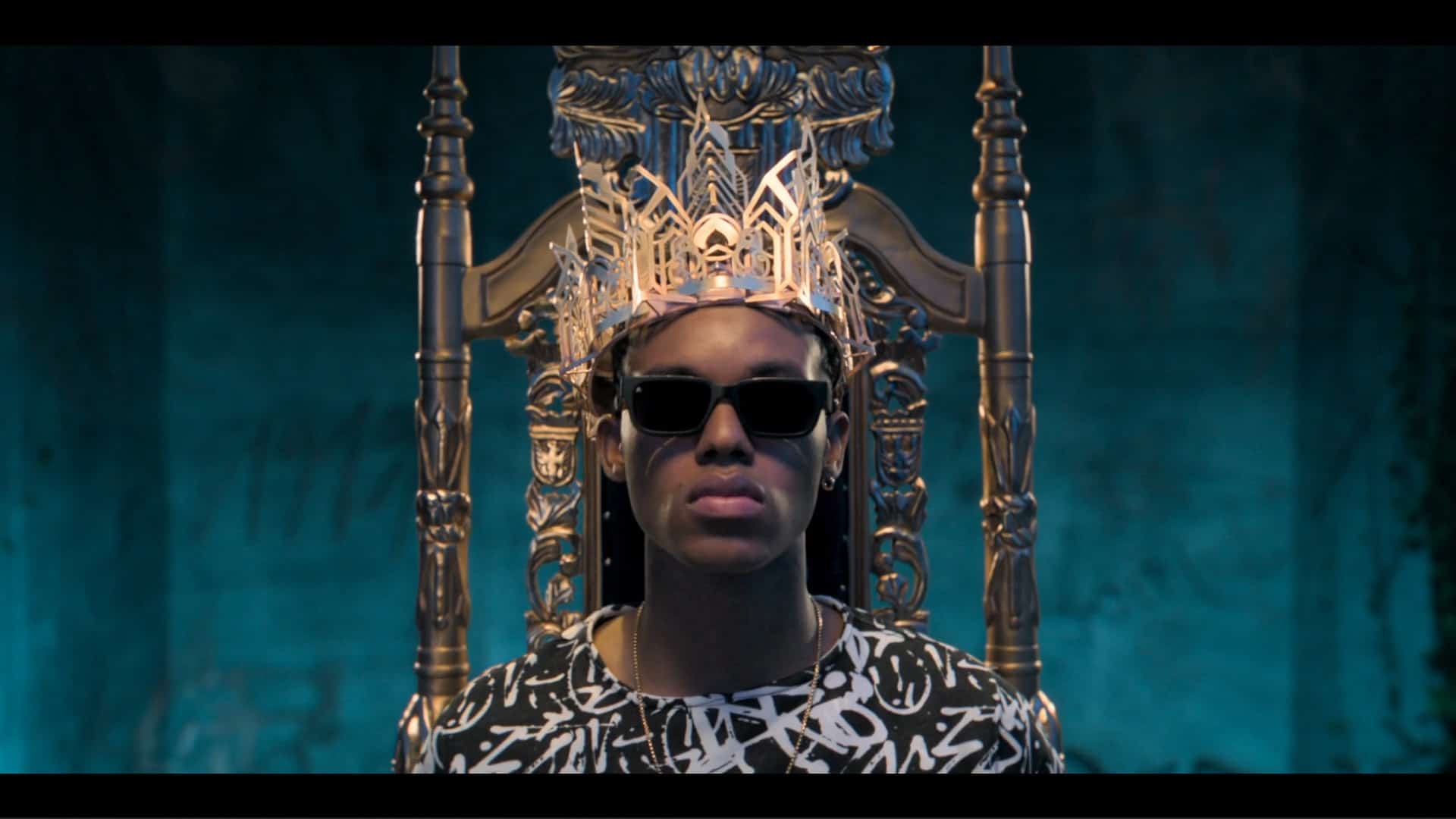 Summary
Following the plotline of The Fresh Prince of Bel-Air, Bel-Air acts as a dark reboot that strips away the studio audience-styled comedy for drama. The kind which makes Will's need to leave Philly far more severe, and the issues of the Banks family, and what happens in Bel-Air, far less after school special style and like a modernized drama.
Bel Air Tag Featuring Recaps and Reviews Of Episodes
Why Is It On This List
Like many, I'm not fond of remakes or reboots too much, considering you could easily find a ton of good ideas online, so many in the industry surely have new ideas or those they've been trying to sell for years, and there are a slew of books out there that could be adapted. However, "Bel-Air" grows on you as you get a gritty reboot. One that has Carlton doing drugs, Ashley exploring her sexuality, and changing Hillary from an airhead to a social media influencer who is on top of her stuff.
Now, I'll admit, making Uncle Phil skinny and the new Aunt Viv being no match for the OG Janet Hubert does take getting used to. However, in time, you become thankful for what this series planned to do and how it executed it.
Where Can You Watch It?
Atlanta: Season 3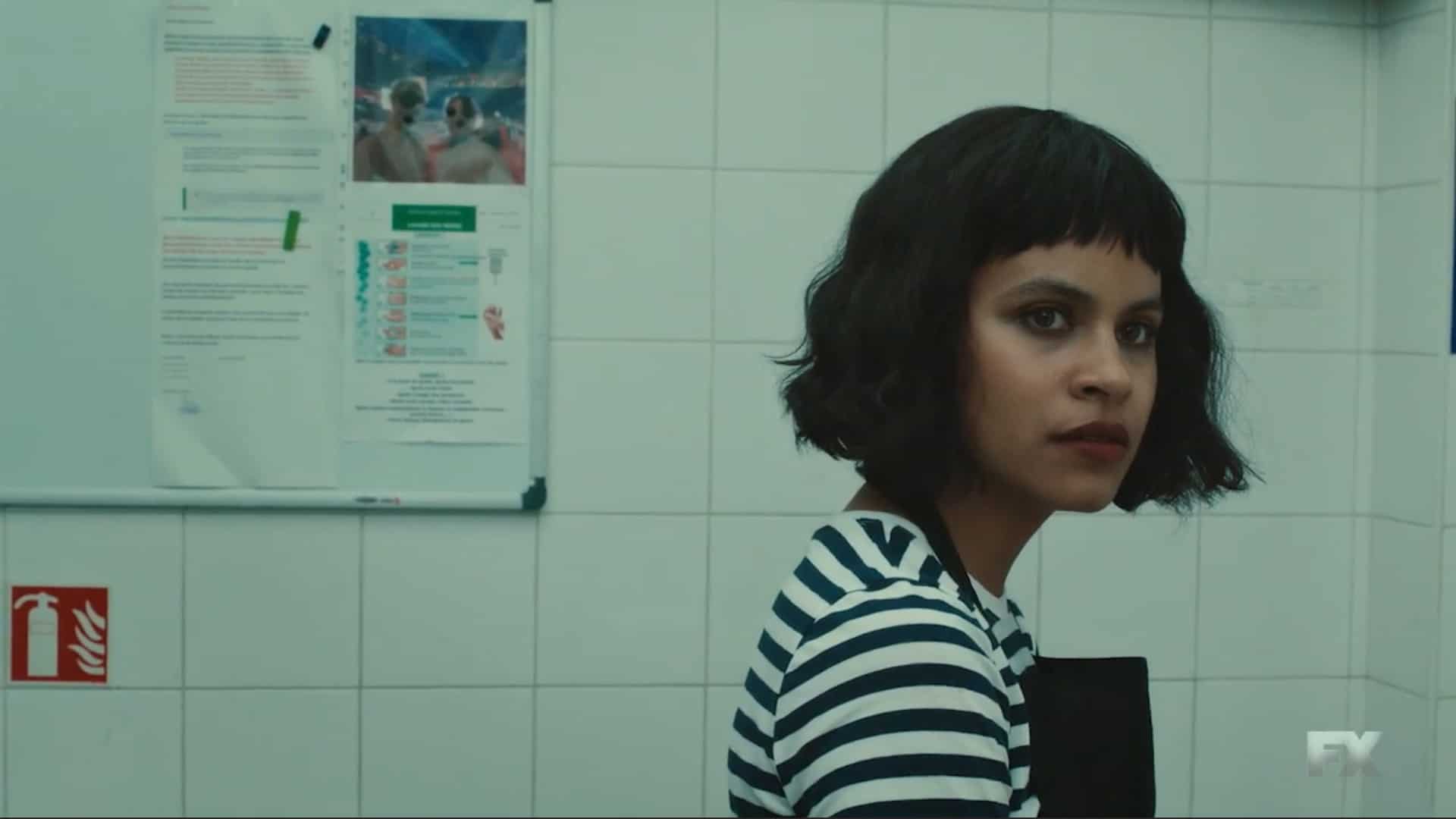 Summary
With Paperboi, aka Al, on his European tour, there are moments of culture clash or confusion. However, the bigger issues come from him recognizing who in his inner circle are stepping up and adding to what he has and who is taking from him. This especially is pushed after meeting a woman named Lorraine, who pushes Al to ask these questions. For while Earn has really lived up to his name, Darius? A new guy named Socks? Not so much.
And as all this happens, Van is trying to rediscover herself or form a new version of herself in Europe, and interweaves with what is going on with Darius, Earn, and Al as she tries to escape the life she has in Atlanta.
Why Is It On This List
"Atlanta" has largely existed as a series of random events, linked together by the series regulars, with minimal character development or story. Season 3 was different. It was more traditional in story structure while still holding all the eccentric qualities that made "Atlanta," as a series, stand out not only within Black media but in general. Also, it finally allowed Van to be more than Earn's baby momma.
Where Can You Watch It?
The Last Days of Ptolemy Grey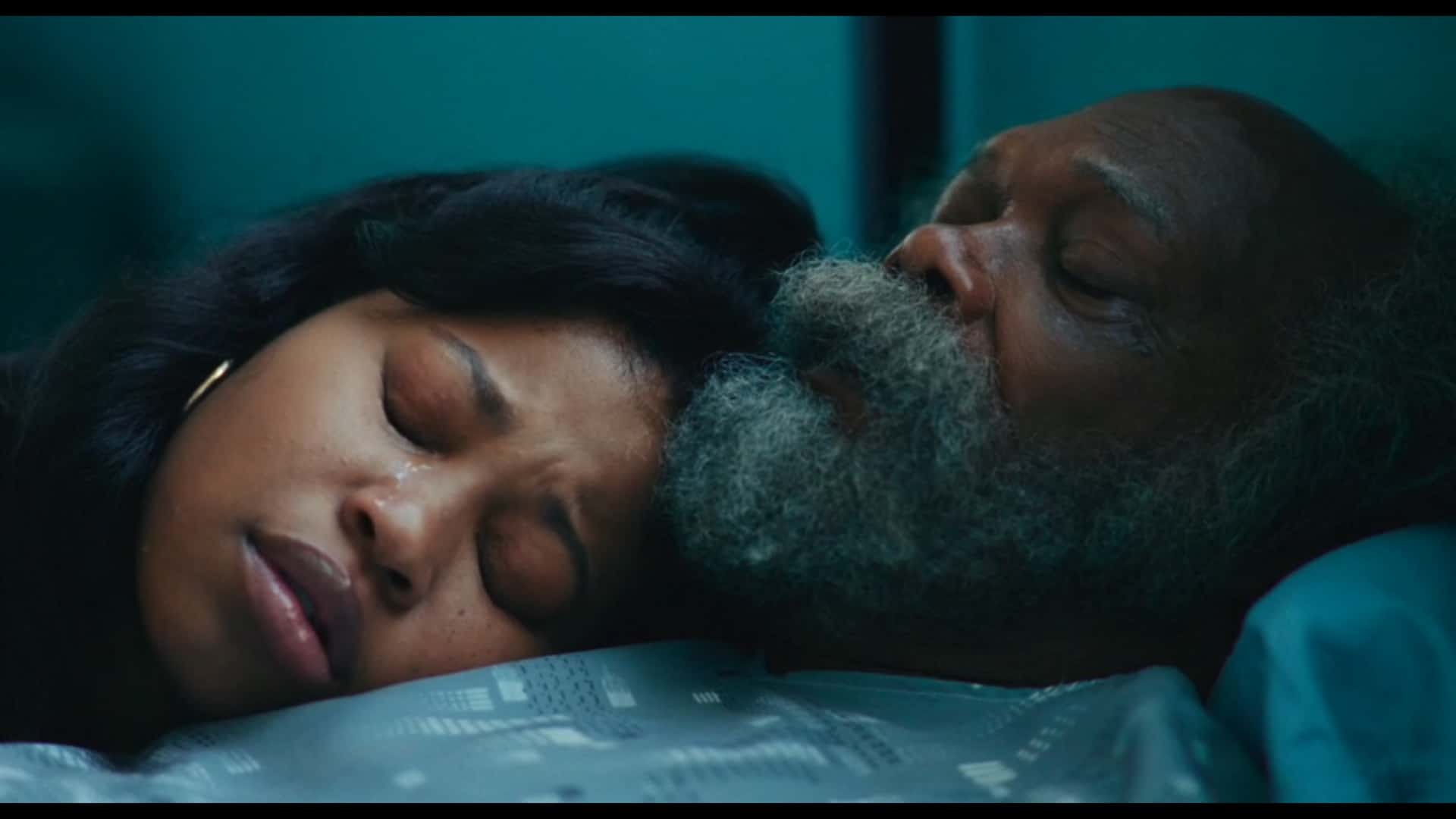 Summary
"The Last Days of Ptolemy Grey" focuses on Ptolemy, from ages 7 to 91, who, in the late stages of his life, has developed dementia. Because of that, he is highly vulnerable and exploited, to some degree, after the murder of his nephew, Reggie. This information, Reggie's death, leads Ptolemy to want to find his nephew's killer. However, that's difficult when memory loss is hitting hard, and most of Ptolemy's family are more focused on this new burden they may have to take on, him, if not try to push the State to handle and take his money.
Which makes Robyn, who suddenly comes into Ptolemy's life, a blessing. She, with nowhere to go and no family beyond the one she makes with him, learns his patterns and ways and helps him tidy up his home. But it isn't until one of Reggie's last acts, having Ptolemy get an appointment with Dr. Rubin, who has created a drug that won't permanently fix Ptolemy's memory but give him absolute clarity, that causes a shift. For with Ptolemy getting memories going back to his childhood, and for the short span that Dr. Rubin's drugs work, Ptolemy is lucid for just long enough to get his affairs in order.
The Last Days of Ptolemy Grey Tag Featuring Recaps and Reviews of Episodes
Why Is It On This List
Honestly, this show is the hidden gem amongst this entire list. Samuel L. Jackson and Dominique Fishback have the kind of performances that create pedestals in their career, showing what they are capable of when the material is beyond good but borderline immaculate. And the fact neither got awards recognition shows either Apple didn't push this hard enough or someone behind the scenes pissed off the wrong people.
Where Can You Watch It?
Better Things: Season 5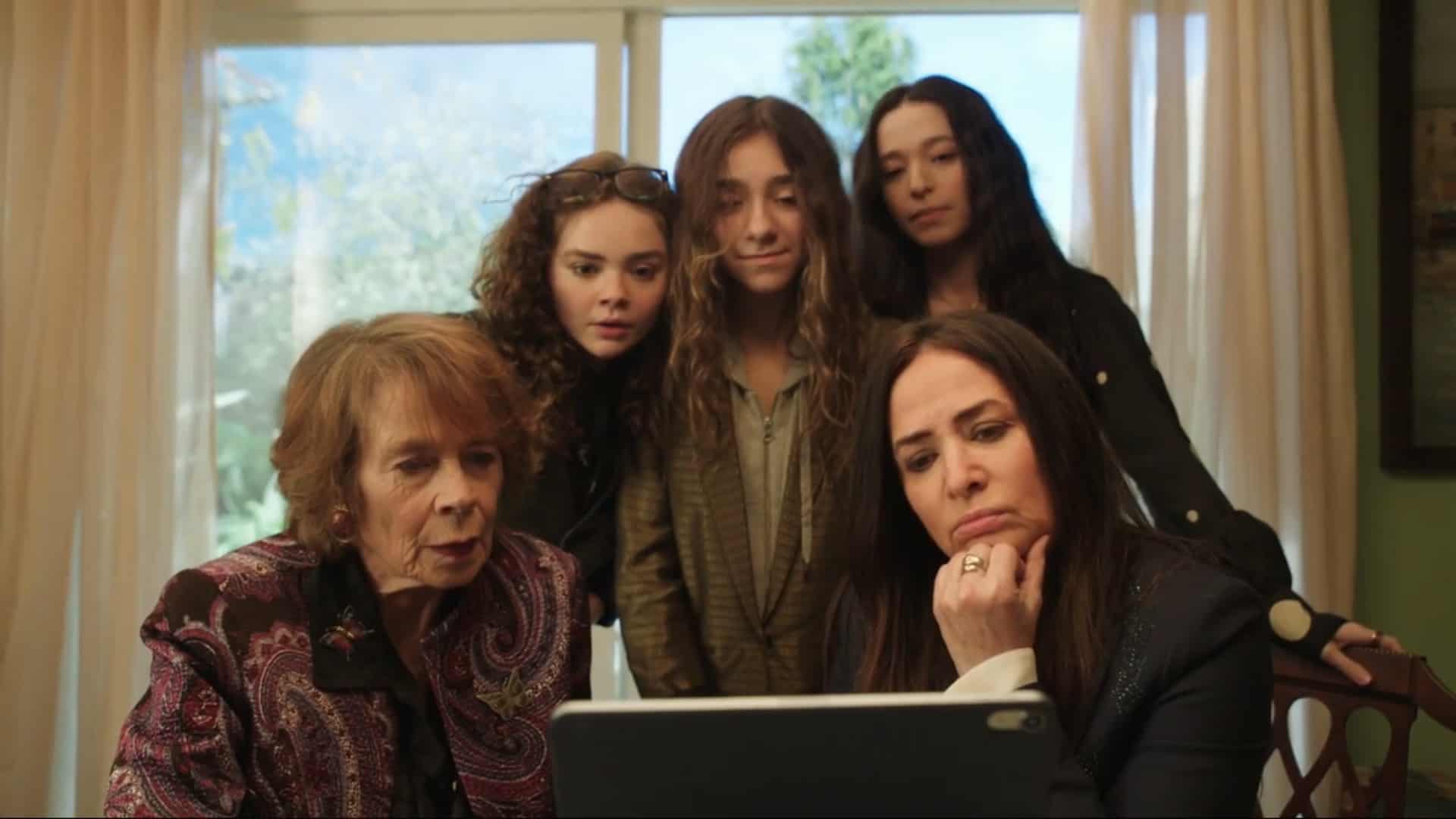 Summary
In its final season, Sam is dealing with her usual litany of issues. She has three offspring, a mother she has to watch over, and a budget always nearing collapse. But, at this point in Sam's life, she isn't really much for chasing what she doesn't have or could anymore. She wants to accept, honor, and enjoy what she does.
Max, while still discovering herself, is making progress as an adult. She doesn't have a breakdown whenever told no or when she has a setback and has really stepped up in terms of being dependable for Sam. While going through teen angst and insecurities, Duke still is her mother's champion and checks her siblings whenever they take things too far.
As for Frankie? They reveal more about themselves than develop as a character, but what else is new?
Why Is It On This List
As a whole, "Better Things" found a way to give you a slice-of-life drama about a single mom, Sam, and her three kids and make it good television. Are there over-the-top moments, like the antics of Phil, Sam's mother? Yes. But in this final season, you get a sense of closure most shows can't give. Now, does it end perfectly? No. But if you've had the privilege to watch all five seasons, which you should, you are given something rewarding which will leave you fiending for what creator and star Pamela Adlon has coming up next.
Where Can You Watch It?
Heartstopper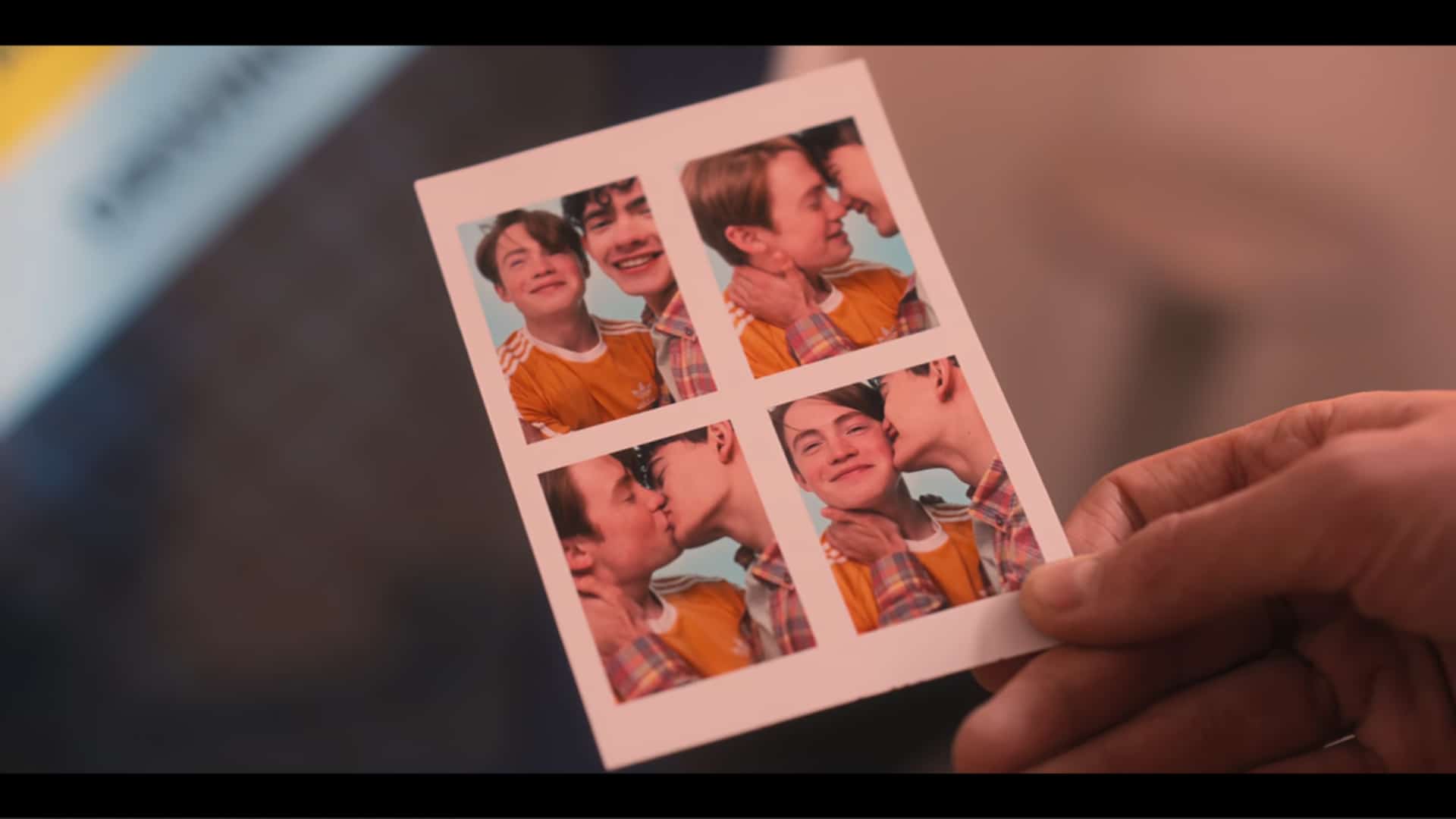 Summary
Charlie, barely forced out of the closet a year ago, takes what he can get when it comes to his situation with a down-low and older boy named Ben. But, at the start of a new term, he meets the "Rugby King" Nick, who is nice, dreamy, and befriends Charlie. Now, let it be known, Charlie isn't some friendless kid who got bullied because they had no one. While their oldest friend Elle left his all-boys school to be in the all-girls sister school, Charlie still had the quiet Isaac and emotional Tao. Also, the art teacher Mr. Ajayi often provided Charlie the opportunity to get away from bullies, like Nick's friend Harry.
But the first season of Heartstopper isn't about the drama of Charlie's past, but rather him working through the trauma Ben caused as he gets closer to Nick. Alongside that, we have the question of whether Elle and Tao might become a thing, considering how there are stars in their eyes for each other. Also, there is getting to know Tara and Darcy – two girls Elle befriends when she changes schools, who come out as lesbian.
Why Is It On This List
If there is one thing there has been too much of in media, it is the creation of trauma porn. Whether it is slave films, or us watching members of the LGBTQIA deal with hardship, there are more than enough of those stories – which makes "Heartstopper" feel like a palette cleanser. Now, this isn't to say Charlie doesn't struggle to find love, but "Heartstopper" does all that "Bros" wanted to do in making something that can be gay yet embraced by a mainstream population. For "Heartstopper" is a butterfly-inducing show that, thankfully, despite being on the LGBTQIA+ cancel-prone Netflix, has a new season coming out in 2023.
Where Can You Watch It?
Julia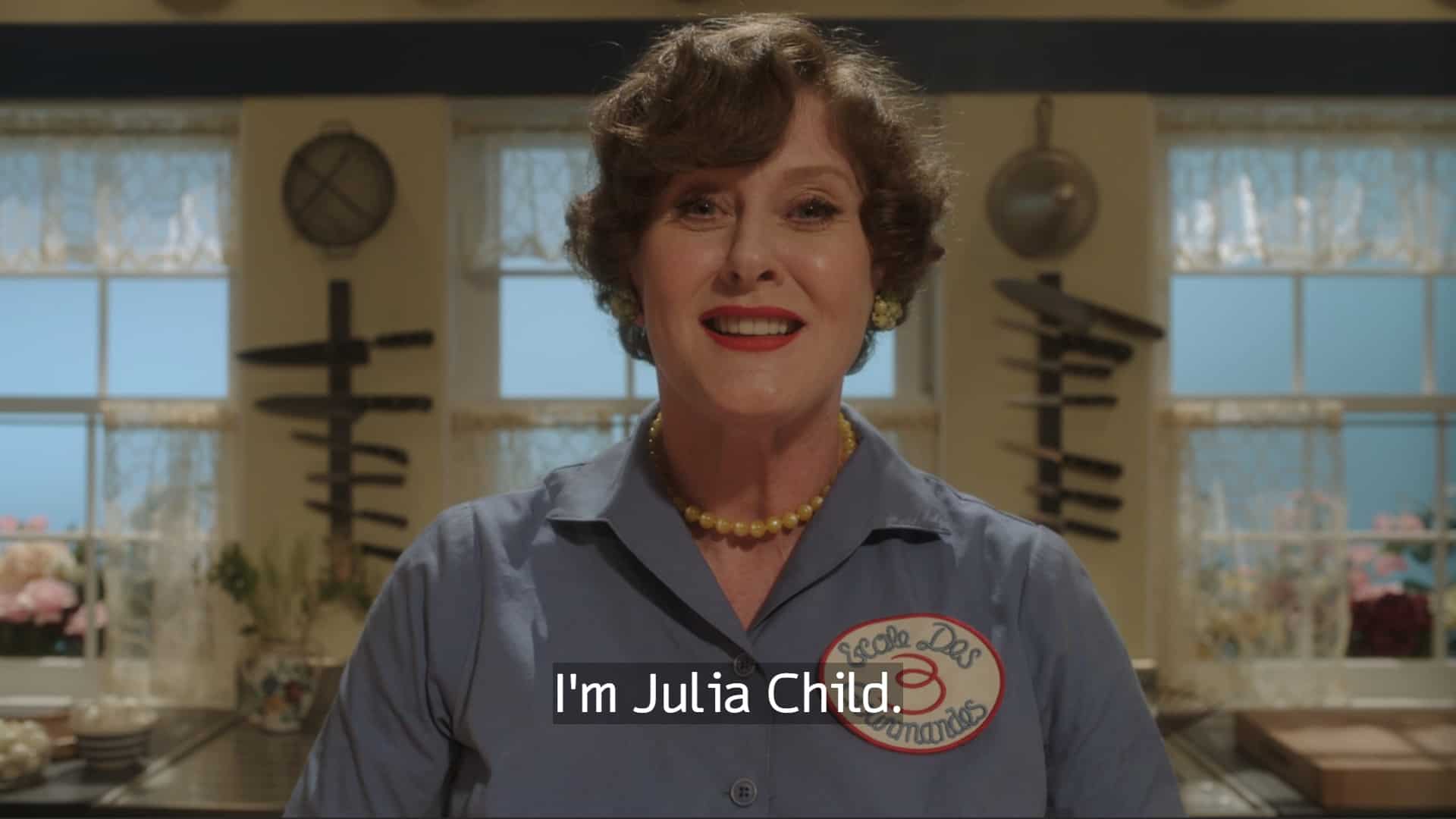 Summary
"Julia" is about the early career of Julia Child as she ventures into the public television market, despite the belief there isn't a place for a cooking show, nor her.
Julia Tag Featuring Episode Recaps and Reviews
Why Is It On This List
"Julia" is the most charming show on this list. Sarah Lancashire has the presence and charm of a Tom Hanks type, creating a sense of calm. Pair that with witty humor and following her sometimes heartening and tear-inducing journey as Julia, and you got yet another show that should not be forgotten just because it isn't trying to do the most to achieve virality.
Where Can You Watch It?
P-Valley: Season 2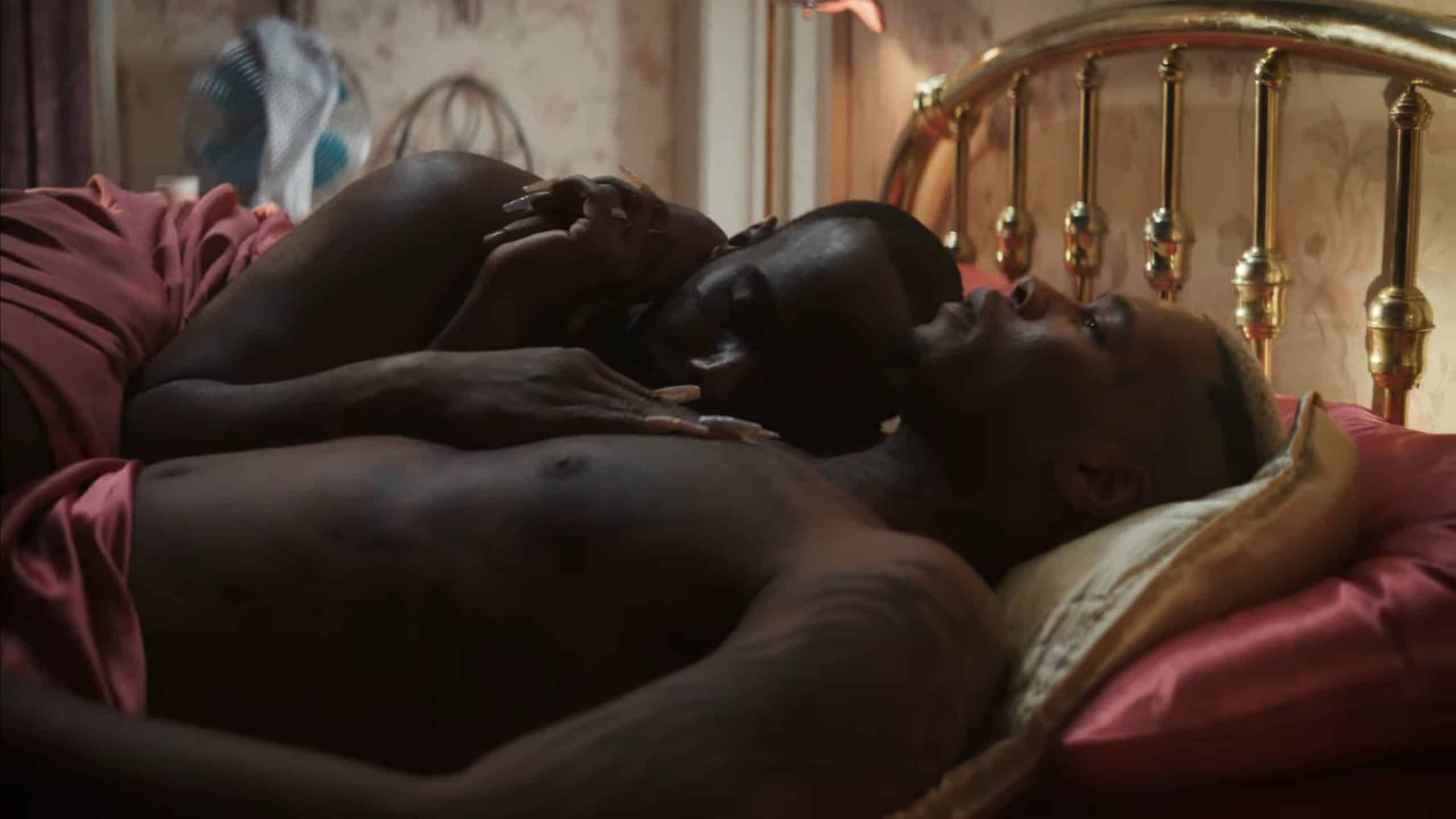 Summary
Things begin right after pandemic restrictions have lifted, and the relief couldn't have come soon enough. Hailey and Uncle Clifford have lost so much money because the club was closed, and no government agency was willing to give relief funds for a strip club, never mind making it an essential business. Which means Hailey is open to figuring out a way to make her money back, including selling The Pynk and its land.
However, with no one willing to give her $10 million, she inserts herself into Andre's life as a mistress and a bit of a confidant. This isn't the worst thing for Andre since his marriage is in a bad place, and to revitalize his life, he decides to run for his godfather's seat as Mayor since Mayor Ruffin died in the pandemic.
As you can imagine, this ruffles some feathers, but while Wayne Kyle and Andre are the serious candidates, all eyes end up on Patrice when she decides to throw her hat in the ring. Thus, the election becomes a three-way race, with the casino referendum also on the ballot.
Outside of Hailey and Andre's drama, though, a lot is going on. Lil Murda's ex, Big Teak, gets out of prison, and he struggles with his mental health as he acts as security during Lil Murda's Dirty Dozens tour with Keyshawn, who is still struggling under Derrick's fist. Oh, and speaking of struggle, Shelle, Terricka's guardian, lost her job, is a drunk, and while she doesn't want to allow Mercedes to step up, due to her prejudice and her dying, cheating, lying ex-husband's wishes, she ends up having no choice when Terricka gets pregnant.
Alongside all that is Uncle Clifford dealing with The Pynk under constant threat, Hailey and the new girls messing with her Mercedes, Lil Murda working her nerves, and working her out, getting older, and so much more. Simply put, between The Pynk, relationships, Grandmother Ernestine getting sick, and the election? Uncle Clifford is going through it and is lucky not to find a gray hairstreak.
Why Is It On This List
To me, "P-Valley" is up there with the almost consistent output (Cherish The Day: Season 2 ruined it) that we get from OWN. It gives us Black lives that don't often get their just due. Is Uncle Clifford a flamboyant and sometimes messy queen? Yes. But they also have a story to tell beyond the dramatics most people clamor for when it comes to gay Black men. They want love, to keep their business open, and to give back to the members of the community who do more than tolerate them.
Alongside that, this season really got into the stories of some characters, like Keyshawn and Lil' Murder, and with Lil' Murder specifically, his relationship, both platonic and romantic, with Big Teak? It'll bring you to tears. Add in how it continues to be empowering, regarding its depiction of strippers, without trying to be "Woke," progressive, or any of that nonsense, and "P-Valley" remains the jewel in Starz's crown, and the main thing they have that keeps me coming back.
Where Can You Watch It?
The Summer I Turned Pretty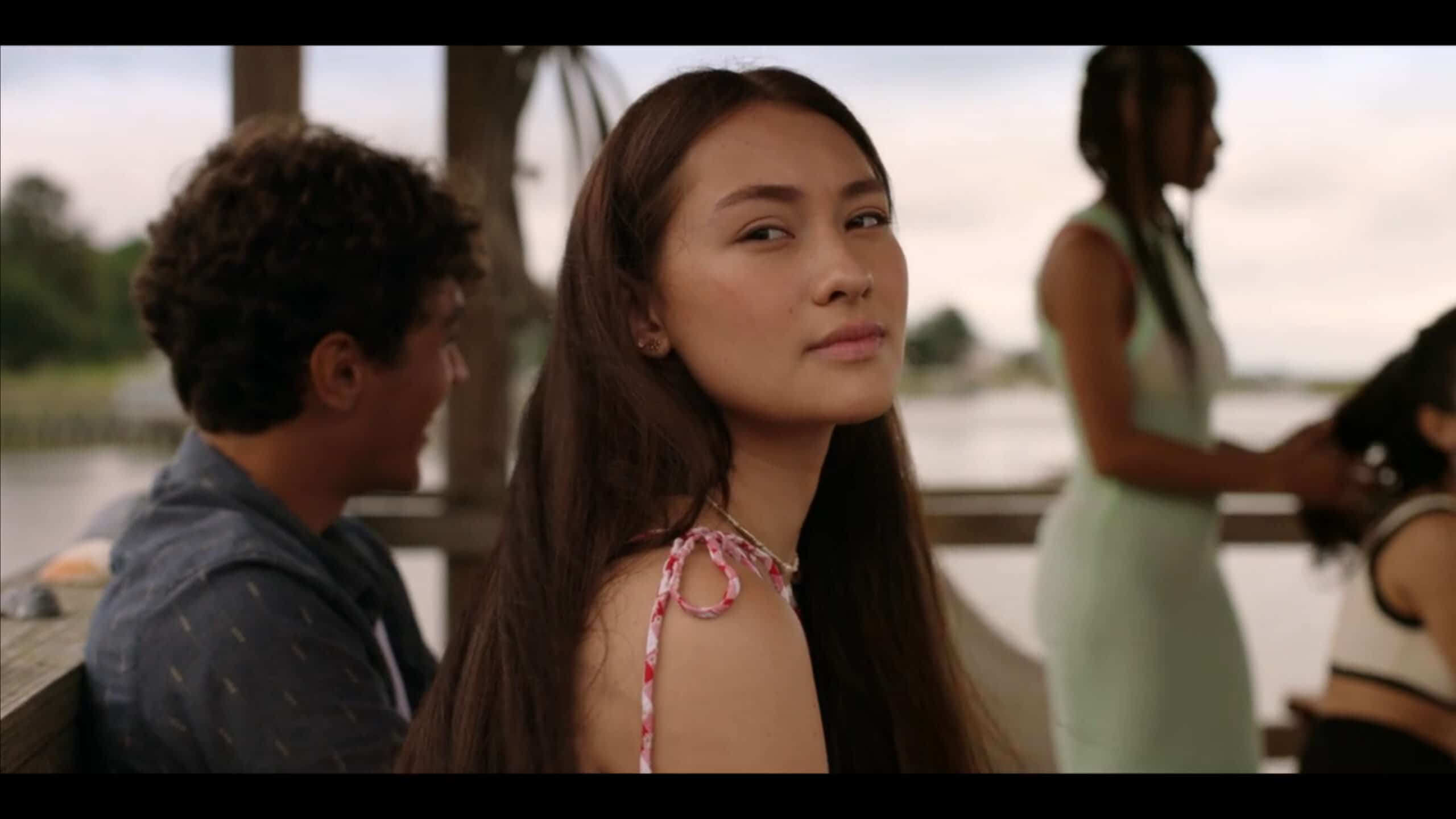 Summary
Covering the summer 15 going on 16-year-old Isabel, aka Belly, went to Cousins Beach, Massachusetts, as she has done for nearly every year of her life, she recognizes a shift. Before, Conrad and Jeremiah treated her like a sister, since they all grew up together, due to their moms, Laurel and Susannah, being best friends. But now, with Belly looking like a girl, wanting to date, and everyone's hormones pumping, things are different, and Belly isn't sure whether she wants to have the relationships she had with Conrad and Jeremiah evolve into something more.
The Summer I Turned Pretty Tag Featuring Episode Recaps and Reviews
Why Is It On This List
Jenny Han knows how to write teen love stories, and "The Summer I Turned Pretty" makes you wonder how good "To All The Boys I've Loved Before" could have been as a series vs. a movie. For getting to explore everyone's relationship and watching it blossom is a treat. Especially since this is one of the rare teen shows you'll see where drugs, sex, and alcohol, aren't prominent. Is there some weed smoking? A drink at a family gathering? Yes. But it isn't the goal of every episode for someone to get high, drunk, or sleep with someone.
Yes, there is flirting and a bit of lust, but even with the show taking place in a rich and siddity area, it feels like one of the few teen shows, that aren't on network TV or Disney, that want the teenagers depicted to seem rooted in some form of reality.
Where Can You Watch It?
Mike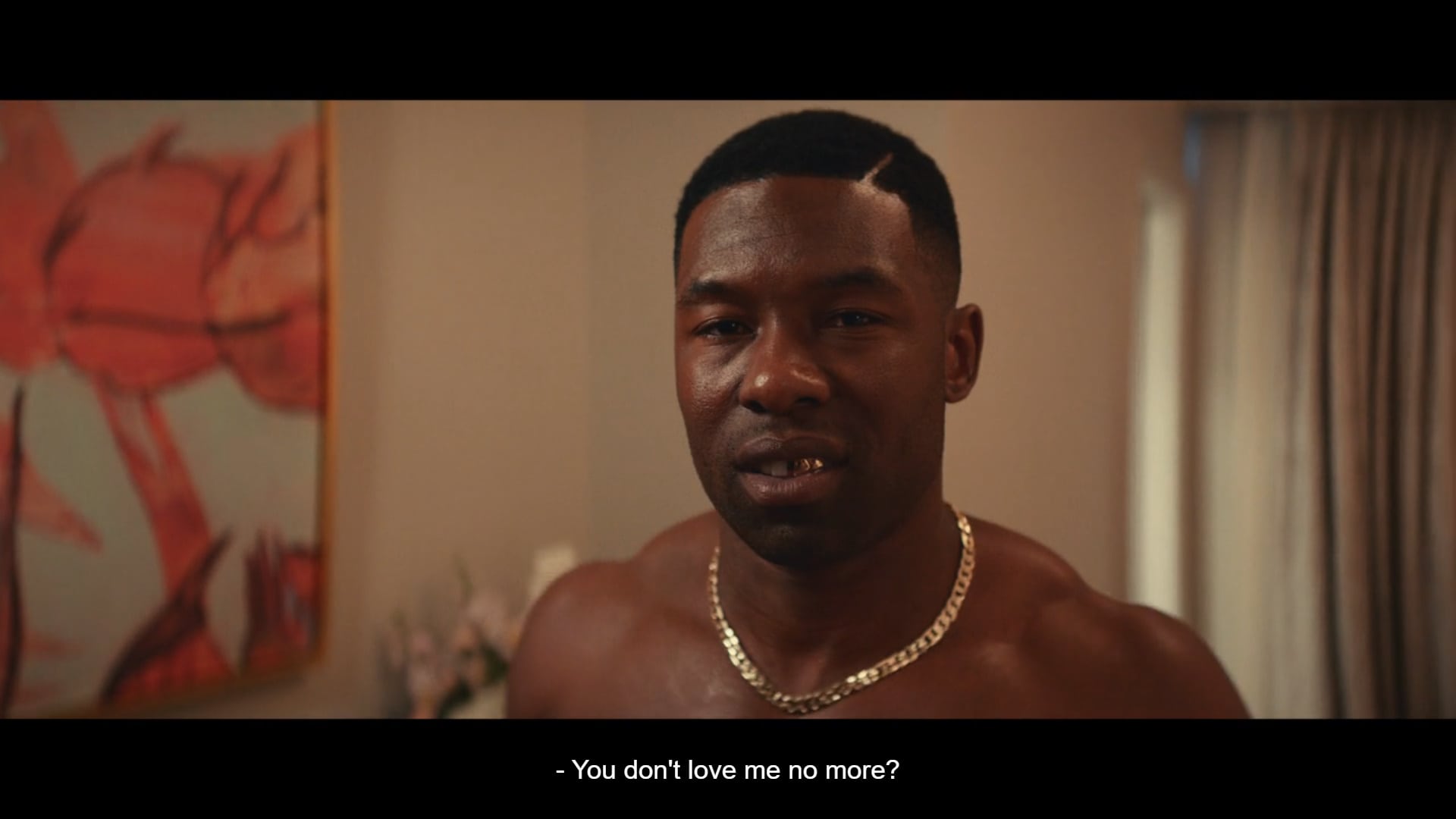 Summary
Covering Mike's life from a second grader being labeled retarded to his 2017 "Mike Tyson: Undisputed Truth" tour, we get the highs, lows, and all the people who put their fingerprints on Mike Tyson's life. Be it his mother, Lorna Mae, who withdrew from him when she was given the impression he didn't have potential, to Cus leaving his mark and making a monster in the ring who was desperate for love outside of it, we're given it all. The personal, the professional, the rape case that sidelined his career, to the moment and reason he bit off Evander Holyfield's ear, this is Mike Tyson, warts and all, as well as the path of reformation.
Why Is It On This List
"Mike" is, unfortunately, not associated with or promoted by Mike Tyson, and it truly is a shame. Trevante Rhodes, of "Moonlight" fame, alongside nearly every actor, with Li Eubanks deserving a notable spotlight, really did Mike's life justice. Both showcasing the charm which led to his reinvention, and the brutal "Iron" Mike Tyson era, which gave birth to a legendary boxer.
Where Can You Watch It?
Industry: Season 2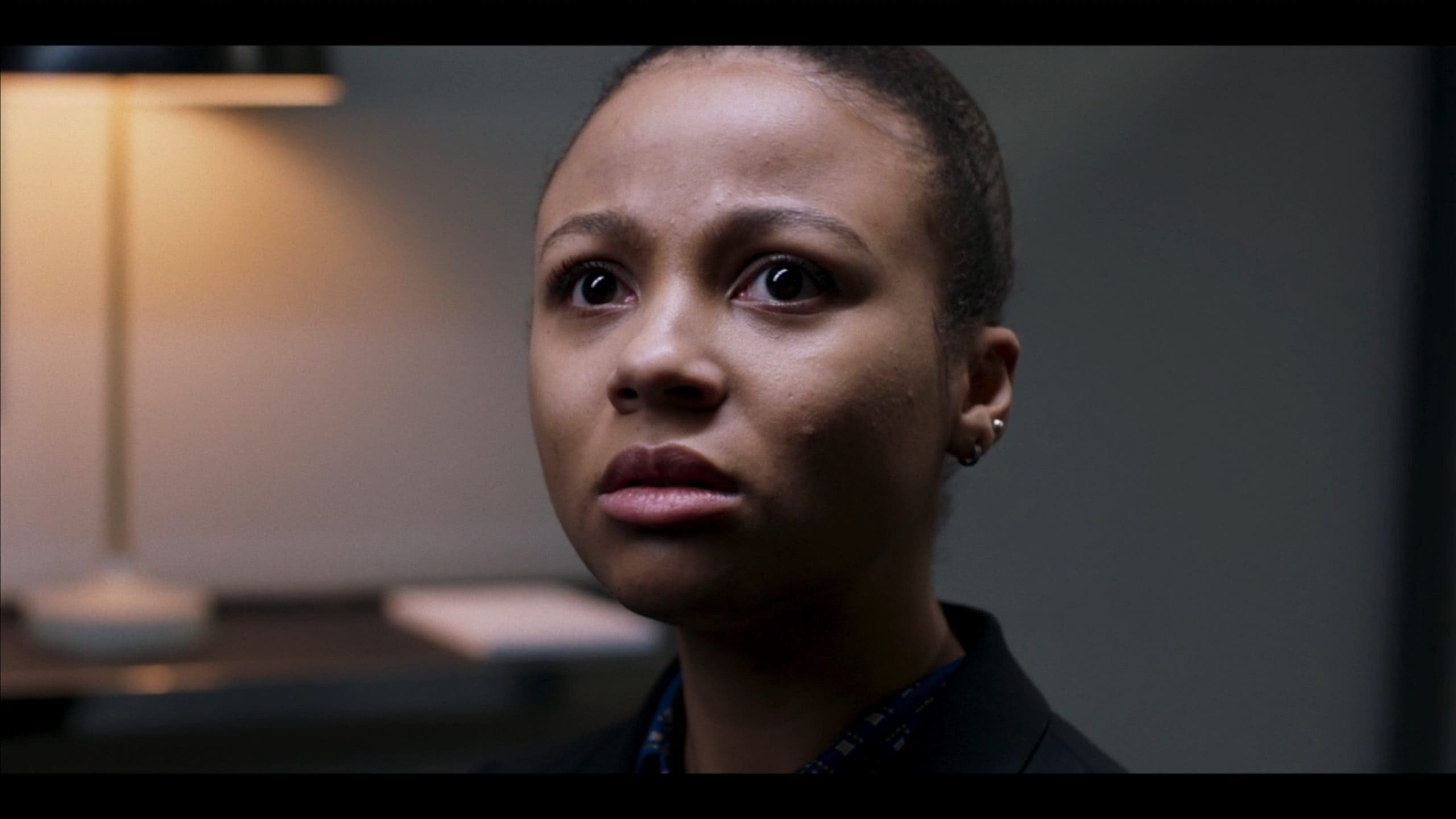 Summary
It's post-pandemic now in the universe of "Industry" and with that, nearly everyone, but Harper, has returned to the office. Eric doesn't like this, because he doesn't see her as hungry working out of some hotel, but it is because she lives and works out of a hotel she meets Jesse. Now, who is Jesse? Someone who became massively wealthy thanks to the pandemic and has been rather illusive for any and all who would like to cover him.
However, between her charisma and Gus, Harper wins him over. Now, as for what Gus brings to this? Well, Jesse struggles with his son, Leo, and wants Leo to get into Oxford, and with Gus being an alumnus with connections, there is hope he can work his magic. But, what ends up happening is Gus balances sleeping with Leo while trying to get into politics.
As for everyone else at the office? Yasmin is trying to transfer out of FX and into Private Wealth Management, where the MD there, Celeste, has this unique way of handling clients, and Yasmin, which is enticing, stimulating, and also challenging. Switching to Robert, with him not being proactive, he is pushed to make calls, and he finds himself stumbling onto Nicole, the one who assaulted Harper, and he ends up not only getting into business with her but getting along well with her.
Why? Mommy issues – plain and simple. Rounding out the cast, we have Eric, who finds himself increasingly becoming a burden to CPS, and throughout the season, he does what he can to keep his job and remain a high valued employee. Which means potentially betraying Harper, Rishi, and even a new character named Danny, who has feelings for Harper, if it means getting to retire with dignity and on his own accord.
Why Is It On This List
While "Industry" had everything going for it to have a sophomore slump, it doesn't happen. If anything, it draws you in more, and the inclusion of new characters doesn't seem like a desperate attempt to keep the energy high. They become necessary, and when you combine that with expanded roles for characters like Nicole? Yes, Harper's hustle and willingness to sacrifice anyone for money and to stay in the UK is a highlight, alongside the downfall we see her and Yasmin go through. But season 2 makes it clear that while those two get a notable amount of screen time, it doesn't mean the rest of the cast are just sitting around to have the slightest bit of their spotlight.
If anything, sometimes you'll wish the others got as much spotlight as their storylines go to rather interesting places. Be it a #MeToo situation where the woman is the predator, addressing a new character named Celeste who seems to use Yasmin to get to her father, and Gus who falls from grace harder than anyone.
Where Can You Watch It?
Queen Sugar: Season 7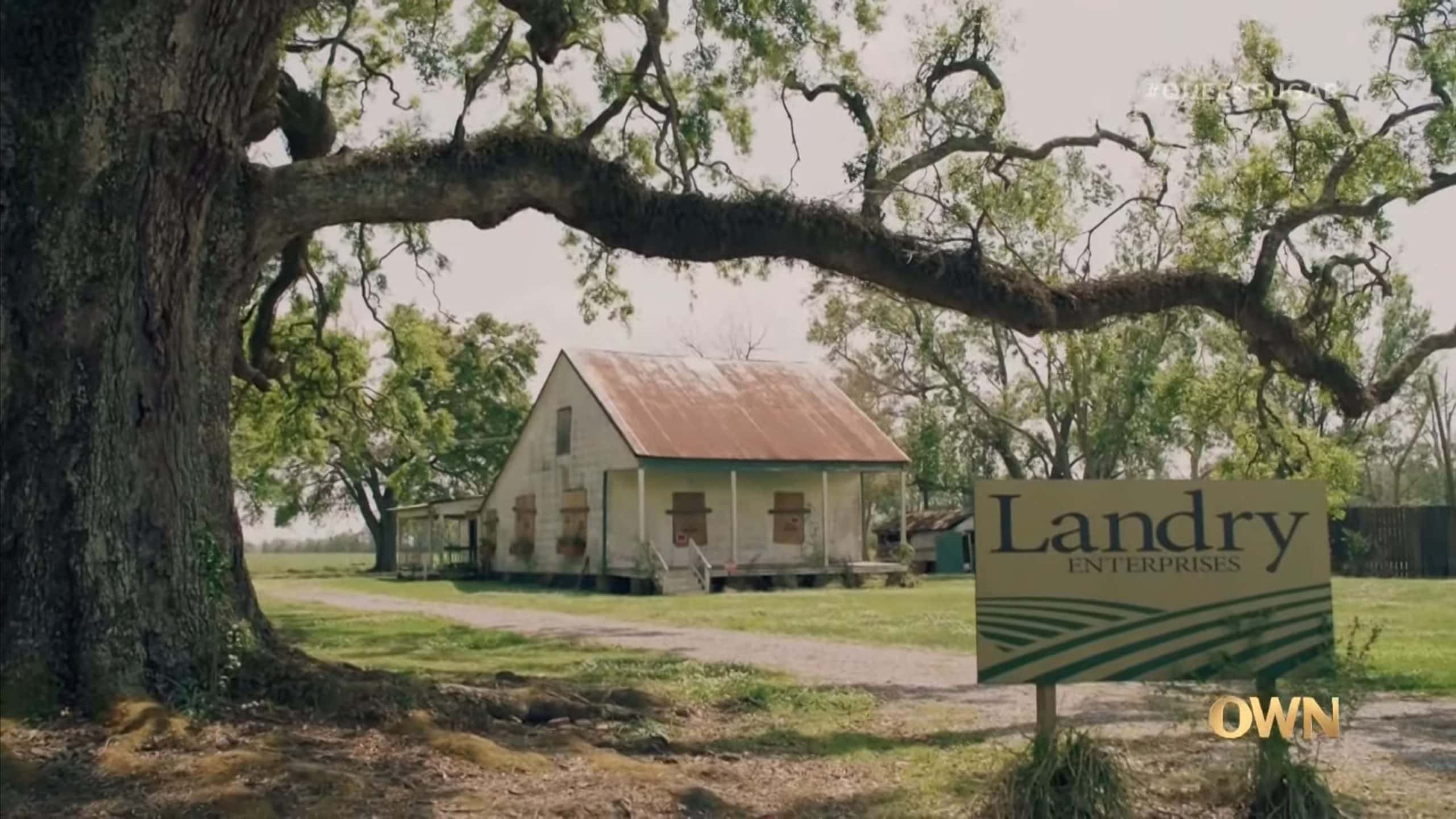 Summary
For generations, the Landry family has found ways to undermine, exploit, and underestimate the Bordelon family and the Black farmers of St. Jo's parish. But, with a new generation comes new ways of fighting back.
Thanks to creating a co-op, new protections are made, so losing land and money are less worrying as resources are pooled. Also, between Billie and Darla working the legal, business, and financial end, the farmers are given a fighting chance. Combine that with Ralph Angel's leadership and Nova's advocacy, it seems the tide may turn.
But the final season isn't just about the long-standing war with the Landrys. It's also about the future. What will Micah's future be as a photographer? Aunt Vi and Hollywood have begun to look for new ways to serve the community or invest their time, from fostering, to Vi continuing to grow her business, to Hollywood getting more involved in the local education system. Nova? Her book is optioned for a movie, and she finds herself, once again, having to contend with the history and pain that the book brought. And then, when you add Prosper preparing for his next chapter with Sandy, marital issues, Blue's father coming to town, and so much more? Season 7 doesn't slow down, and even when at its end, it's clear life will go on.
Why Is It On This List
I would liken watching "Queen Sugar" until the final moments of its series finale to watching "12 Years a Slave." There is such a relief when things end, mostly on a positive note, that it feels like a weight is lifted. For seven seasons, as you watch the Bordelon family face the Landry family, who owned their family in the past and have harassed them since emancipation, every win was met with a significant defeat. So in season 7, the desire, the need, for that final blow, the potential of a happy ending without an asterisk was needed, and the people behind the show delivered.
Which, honestly, made "Queen Sugar" one of the few consistent quality shows we've ever seen. Especially for a show which ran seven seasons. I'd even say it earns being OWN's flagship show, which exhibits the expectations for anyone who wishes to pitch an idea.
Where Can You Watch It?
Tell Me Lies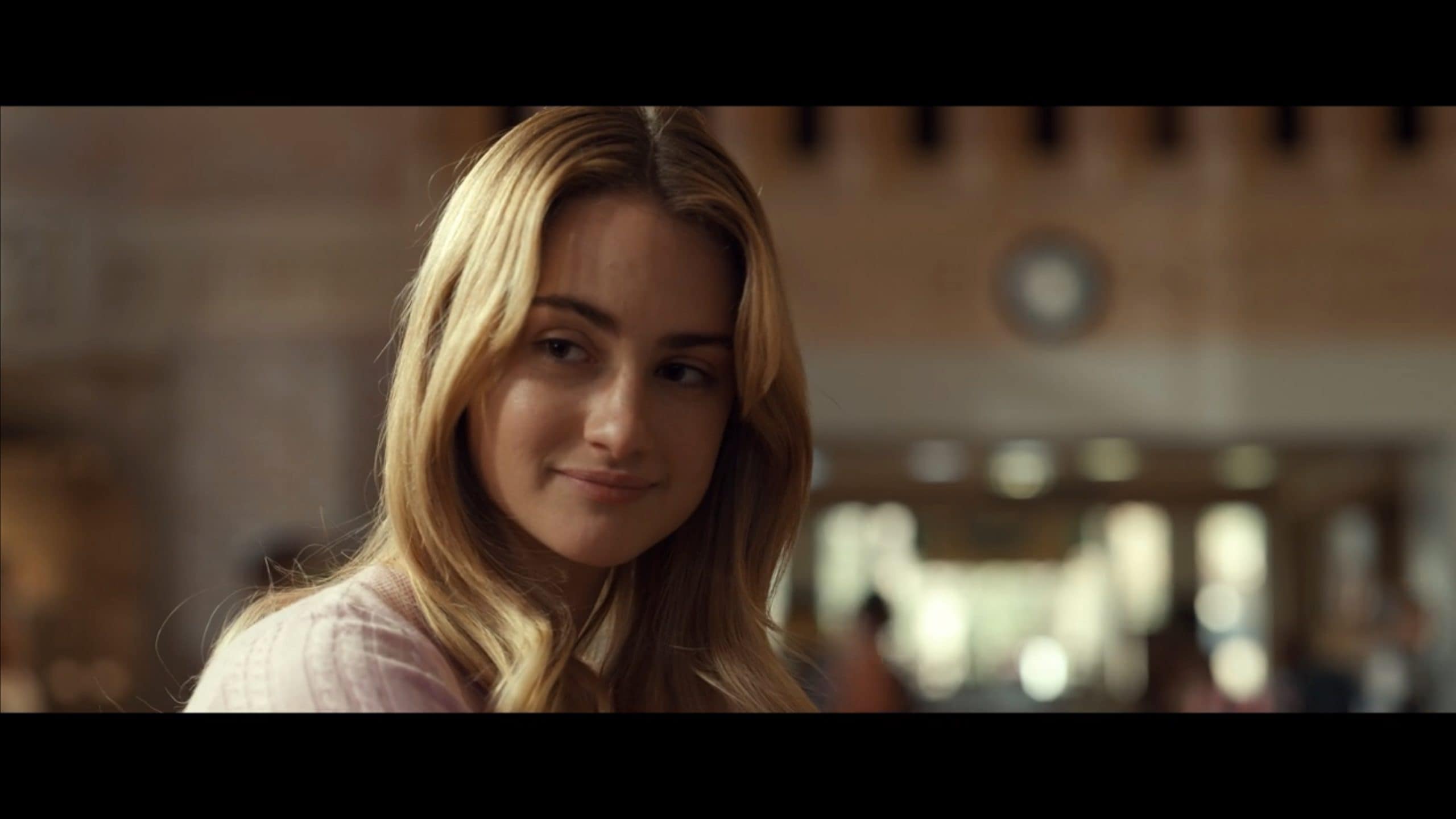 Summary
"Tell Me Lies" is split between June 2015, when Evan and Bree are getting married, and when the majority of the season takes place, between the fall of 2007 and spring 2008 school term at Baird College. There we meet Lucy, Pippa, Bree, and Macy, who are part of the freshman class, as well as Evan, Wrigley, and Stephen, who are juniors.
Lucy, who just broke up with her boyfriend, wasn't necessarily looking for a new one when she became hooked on Stephen, who was on again and off again with his long-term girlfriend and fellow junior, Diana. As for Pippa? Within welcome week she was attached at the hip to star football player Wrigley and Evan? While he isn't Bree's first, he does end up her last in a literal sense.
But, despite how simple things could have been, they weren't. Stephen tries to keep both Diana and Lucy on the hook, which shows why his home life is so bad, for that is where karma kicks him in the ass. Pippa, like Bree, isn't very vocal about her past, for a good reason, and Evan? With being the son of a man touted as a genius, he struggles with how to live up to the precedent. Oh, and as for Wrigley? While he is introduced as a happy-go-lucky guy, thanks to his little brother Drew, drugs and alcohol go from something he does for fun to what he needs to cope.
Together and apart, we see this group hook up, deal with tragedies and drama, and in the case of Lucy, actually, see them in class trying to learn something.
Why Is It On This List
Despite how youth-focused the industry is, it's surprising that there aren't more young adult dramas focused on all that happens, or could happen, in college. It could be I'm just not aware of any beyond "The Sex Lives of College Girls," but "Tell Me Lies" fills the niche. This show, which seems like a TV-MA FreeForm show, has romance, a murder mystery, drama, and cheating, and easily could become a guilty pleasure show for many.
Where Can You Watch It?
Interview With the Vampire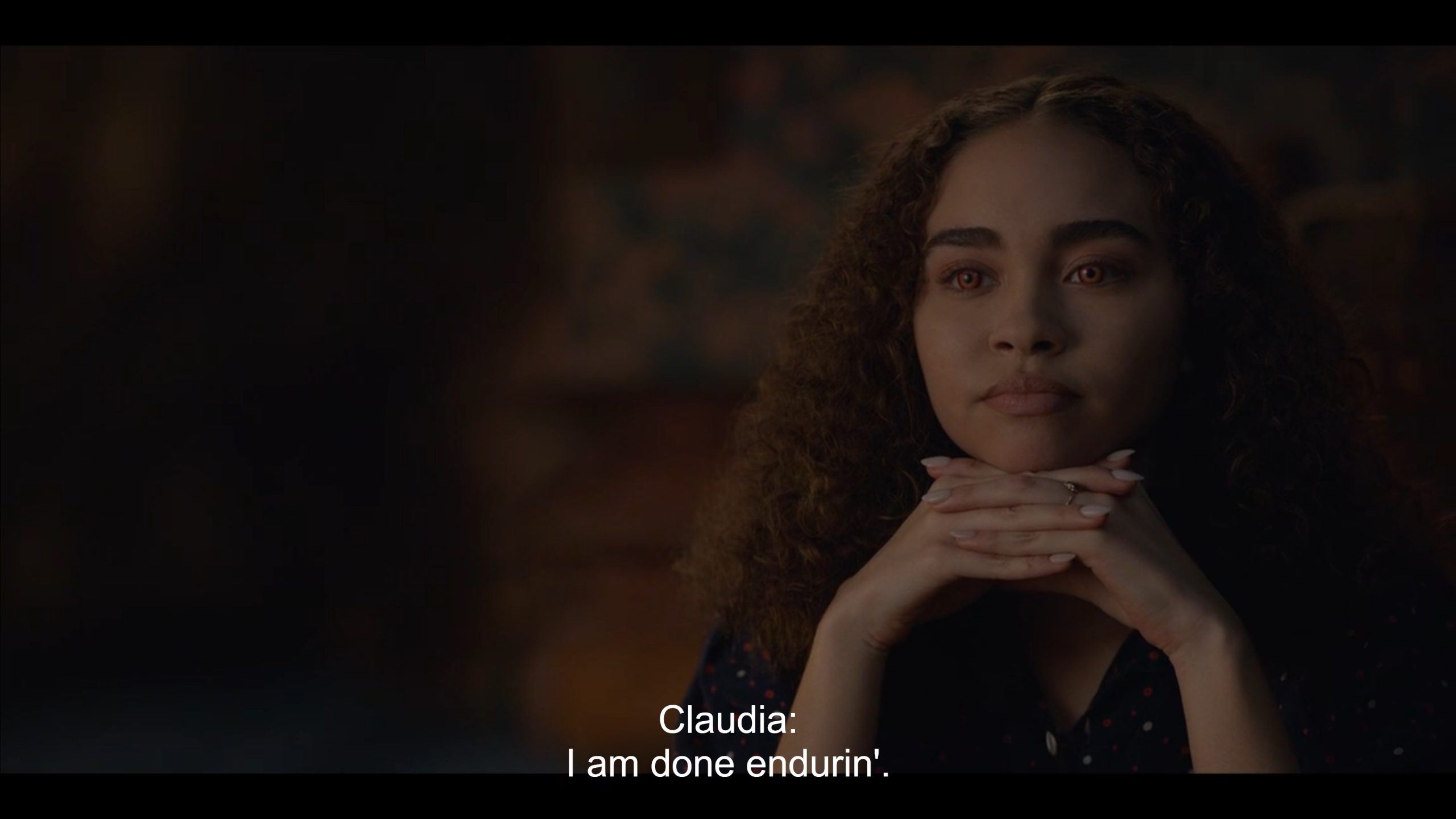 Summary
In 2022, Daniel Molly is requested by Louis de Point du Luc to follow up on their previous interview, which took place in September 1973 when neither were mature enough to really address Louis' life. Specifically the events after 1910, when Lestat de Lioncourt came into Louis' life as not only his maker, as a vampire, but also his lover. But now, nearly 50 years after their original conversation, Louis is ready to speak again about Lestat, Claudia, New Orleans, and, in this season, everything up to Claudia and Louis leaving for Europe.
Why Is It On This List
After bouncing around between different companies, Anne Rice's life's work, "The Vampire Chronicles" alongside other series, landed at AMC, and with "The Walking Dead" having its mainline story end, it seems they are going all in.
Which, for the first season, while it does take time to get used to Sam Reid and Jacob Anderson's take on Lestat and Louis, respectively, it's easy to get hooked. Especially once Bailey Bass comes in as Claudia for every change or expansion to the story is justifiable and pushes you to wonder why any author would ever sell or license their legacy for a movie. Unless the money is just that much better.
Where Can You Watch It?
Let The Right One In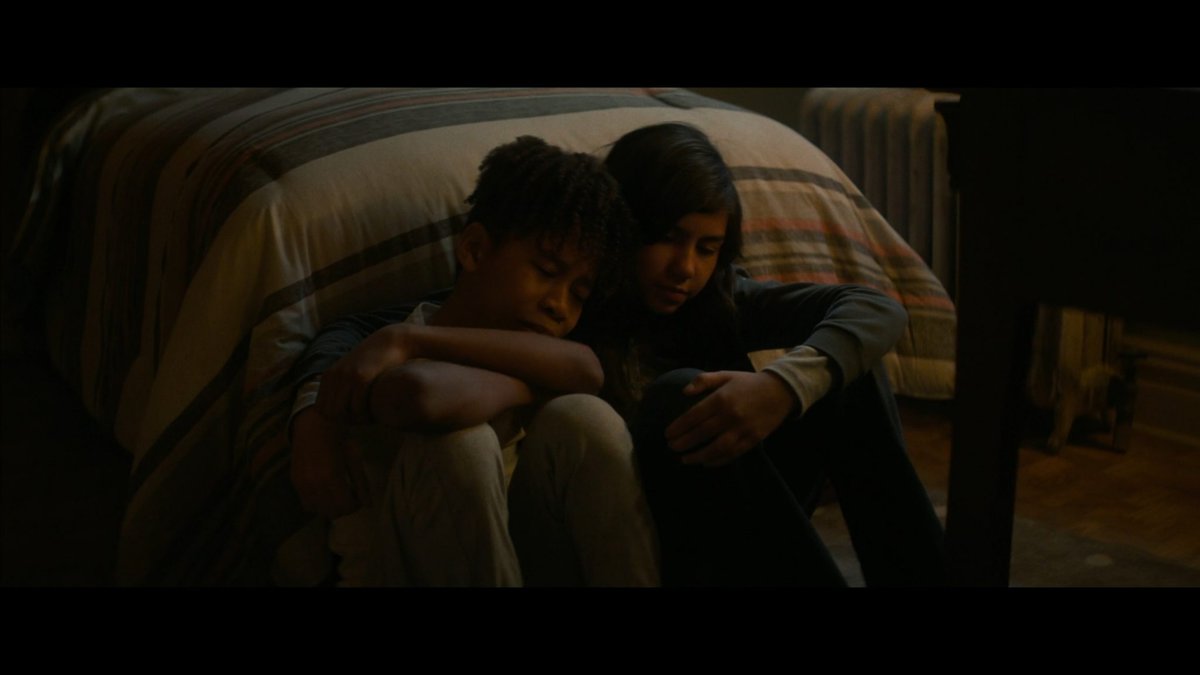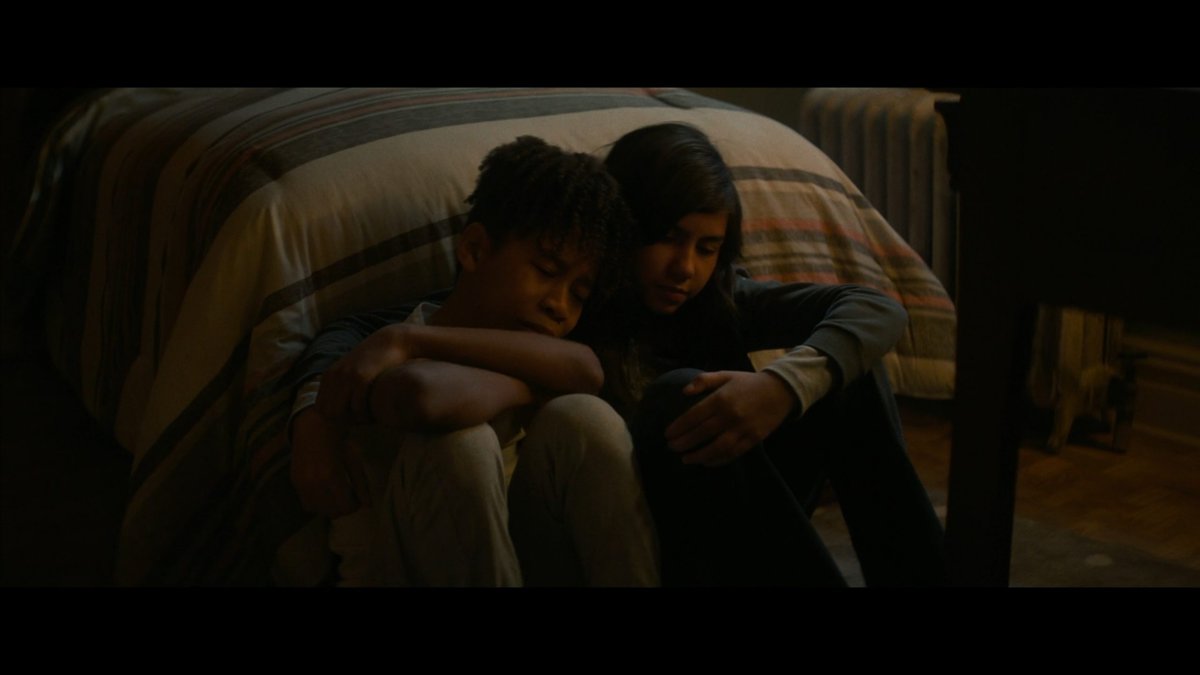 Summary
It has been ten years since Eleanor and Peter were attacked, and their families took very different paths to keep them alive and look for a cure. For Peter, born into a wealthy family on Long Island, his father, Arthur, made it appear he was dead to everyone, including his sister, Claire, as Arthur dedicated the rest of his life to making a cure. All the while, his assistant, Matthew, found people for Peter to feed on and created a drug empire to fund Arthur's research.
In the case of Eleanor, her father, Mark, mother, Elizabeth, and godfather, Zeke, did their best to keep her alive by donating blood, but it wasn't enough. So, Mark committed himself to draining child predators for blood, but his first attempt failed, which led to an unfortunate sacrifice.
That death caused Mark to take Eleanor as far as he could go, hoping to find the person who infected her to potentially find a cure.
These two stories end up on a crash course as Mark returns to New York City with Eleanor, and Claire returns home as Arthur finds himself dying. But it isn't proximity that brings these storylines together. It's actually a homicide detective named Naomi, who is Mark's neighbor at his new apartment. Her investigation, looking into the addicts hooked on the drug Matthew distributes with his network of veterans, is what slowly but surely connects everything and everyone.
Well, she and her son Isaiah. As Naomi investigates Matthew's drugs and links them to a potential serial killer, Isaiah befriends Eleanor and brings their families closer together. As you can imagine, for Mark, this is uncomfortable since he kills many people, including someone Naomi knows, to keep Eleanor fed. However, as the kids grow closer, Mark finds himself forced to become cordial with Naomi and even friends for the sake of his and Eleanor's safety.
But, while keeping your friends close and enemies closer is a good way to live for some, for those we meet in the first season, it leads to people getting investigated, killed, or traumatized.
Why Is It On This List
Like "Interview With The Vampire," "Let The Right One In" is a remake/ adaptation of a property already visited. In fact, "Let The Right One In" is the third adaptation of its source material, but now with the lead character being Hispanic, as well as their caretaker, and the best friend they bond with being Black. But, rather than this be another shallow form of diversity, as we've seen with many programs, there is a notable embrace of what makes Eleanor and Isaiah different.
In fact, the whole vampire thing is not even the hook here. More so, it is the bond built between Eleanor and Isaiah and everything around them that threatens it. Be it Mark, Eleanor's father, holding secrets that could destroy the relationship, or Isaiah's mom, Naomi, played by Anika Noni Rose, being a cop who could learn how Mark is keeping Eleanor fed and arrest him.
So much is against these two remaining close, and because of the performance of Ian Foreman as Isaiah, I swear to you, you'll think you are watching the next big thing perform because of the way he snatches your heart.
Where Can You Watch It?