Sex Education: Season 2 – First Look & Impression
Netflix's Sex Education finally has a time range for its return! Come check out what to expect when the new season starts.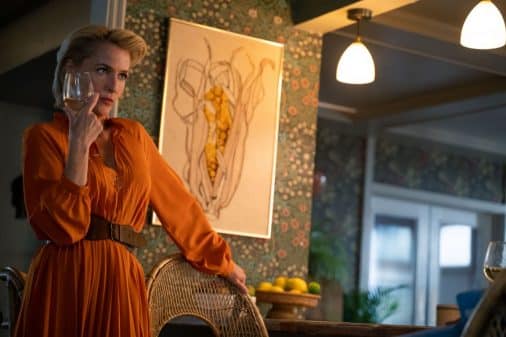 Netflix's Sex Education finally has a time range for its return! Come check out what to expect when the new season starts.
---
Creator(s)
Laurie Nunn
Director(s)
Ben Taylor, Alice Seabright, and Sophie Goodhart
Writer(s)
TBD
Release Date
January 17, 2020
Cast Members
Maeve
Emma Mackey
Aimee
Aimee Lou Wood
Eric
Ncuti Gatwa
Jean
Gillian Anderson
Jakob
Mikael Persbrandt
Adam
Connor Swindells
Lily
Tanya Reynolds
Ola
Patricia Allison
Jackson
Kedar Willaims-Stirling
Otis
Asa Butterfield
Official Synopsis
In season 2, as a late bloomer Otis must master his newly discovered sexual urges in order to progress with his girlfriend Ola whilst also dealing with his now strained relationship with Maeve. Meanwhile, Moordale Secondary is in the throes of a Chlamydia outbreak, highlighting the need for better sex education at the school and new kids come to town who will challenge the status quo.
Maeve and Aimee's (Aimee Lou Wood) BFF relationship is stronger than ever since Aimee ditched 'the Untouchables'.
Eric (Ncuti Gatwa) notices his new-found self-confidence attracting unfamiliar kinds of attention.
Jean and Jakob's (Mikael Persbrandt) relationship is discovered and they have to learn how to operate as a blended family.
Adam (Connor Swindells) is at military school, still conflicted by his feelings for Eric.
Lily (Tanya Reynolds) has hit pause on her sexual endeavours to focus on her creative talents and finds a new found friend in Ola (Patricia Allison)
Jackson (Kedar Willaims-Stirling) is forced to flex his mental rather than physical muscle and is still buckling under the pressure from his parents to succeed.
Sex Education will return to Netflix with 8 brand new episodes on January 17, 2020.
Our Impression
What I'm loving right now is that we're being told, upfront, everyone is going to have a life and storyline. Be it Ola not just being part of Otis playing catch up, but also making friends with Lily, or that Maeve and Aimee's relationship will likely make it so Otis isn't the focus for her. With that in mind, there are serious hopes this won't hit a sophomore slump and will just hit the ground running.
With that said, my fingers are crossed that Allison doesn't incur any wrath from Maeve x Otis fans. Which I say strictly due to the 13 Reasons Why nonsense that led to Grace Saif taking a break from social media. But, outside of that, there is so much to look forward to here that it makes the fact we don't have an exact date, just a range of winter 2020 to maybe the spring, a bit frustrating.
Social Media or Official Website
[vc_column width="1/3″][/vc_column][vc_column width="2/3″][td_block_social_counter custom_title="Social Media" instagram="sexeducation" twitter="@sexeducation"]
 [td_block_11 custom_title="Sex Education Directory" tag_slug="Sex Education" td_ajax_filter_type="td_category_ids_filter" ajax_pagination="next_prev" limit="3″ td_ajax_filter_ids="11, 4088,36471, 25″]
---
Follow, Like, and Subscribe
Community Rating: 0.00% (0) - No Community Ratings Submitted (Add Yours Below)