In the first two parts of Women Of The Movement, we're reminded of the story of Emmett Till and explore the cover-up to keep him from being an international headline.
---
Aired
1/6/2022
Network
ABC
Created By
Marissa Jo Cerar
Directed By
Gina Prince-Bythewood, Tina Mabry
Written By
Marissa Jo Cerar
Genre
Crime, Drama, Horror, Historical
Introduced This Episode
Emmett Till
Cedric Joe
Mamie
Adrienne Warren
Uncle Mose
Glynn Turman
This content contains pertinent spoilers.
Plot Overview
It's August 1965, and Emmett Till is 14 years old, raised by his momma, Mamie, with the help of her family, and he is a good boy. He has a slight speech impediment, likely caused by his breached birth, but he has no sign of being less than capable. Because of this, Mamie being overprotective is understandable but does make Emmett feel babied. So while her initial thought was not letting her son head down to East Money, Mississippi, with her uncle Mose, she relents.
Down there, originally, Emmett was having a decent time. He worked more than expected but got to go into town, which is the beginning of his tragic tale. For a bet led to rumors spreading, and before anyone knew it, Emmett was taken from his bed and done unspeakable horrors to. Of which, after the police tried to have the body buried and impede further trouble for their community, thankfully, he found his way back home to Chicago and his momma. Someone who turned her trauma into a wake-up call for the world.
Things To Note | Question(s) Left Unanswered
Things To Note
You will see a depiction of Emmett's face mangled. Mind you, not for long, but long enough to have that image get in your head.
What Could Happen Next
The first two episodes were combined, and we end with Mamie asking Emmett to be prepared for an open casket and public wake.
Review
On The Fence
While It Gets The Facts And Covers The Feelings You Know Mamie Went Through, It Doesn't Feel As Brutal As It Needs To Be
I don't like seeing Black trauma anymore than anyone else, especially when it doesn't feel purposeful. So that's why we're kind of iffy on what we've seen thus far. Yes, we get to see Emmett Till beyond the two or three most known pictures of him, including the one with his face after his murder. That is probably what you'll appreciate the most from Women of the Movement. Emmett Till is shown as a vibrant, sweet, and innocent child.
However, then comes our issue. There is no doubt Warren channels Mamie Till-Mobley's pain in a believable manner, but as much as shows like Lovecraft Country touched upon Black American horror, and it made Emmett's story and the Tulsa massacre feel like stories that should be told beyond the inclusion of vaguely related narratives, this doesn't feel like the right way. Granted, there are a slew of Black names behind it, from writers to directors and producers. Yet, while ABC is a network station, which means anyone with an antenna can watch it, this feels like the wrong channel.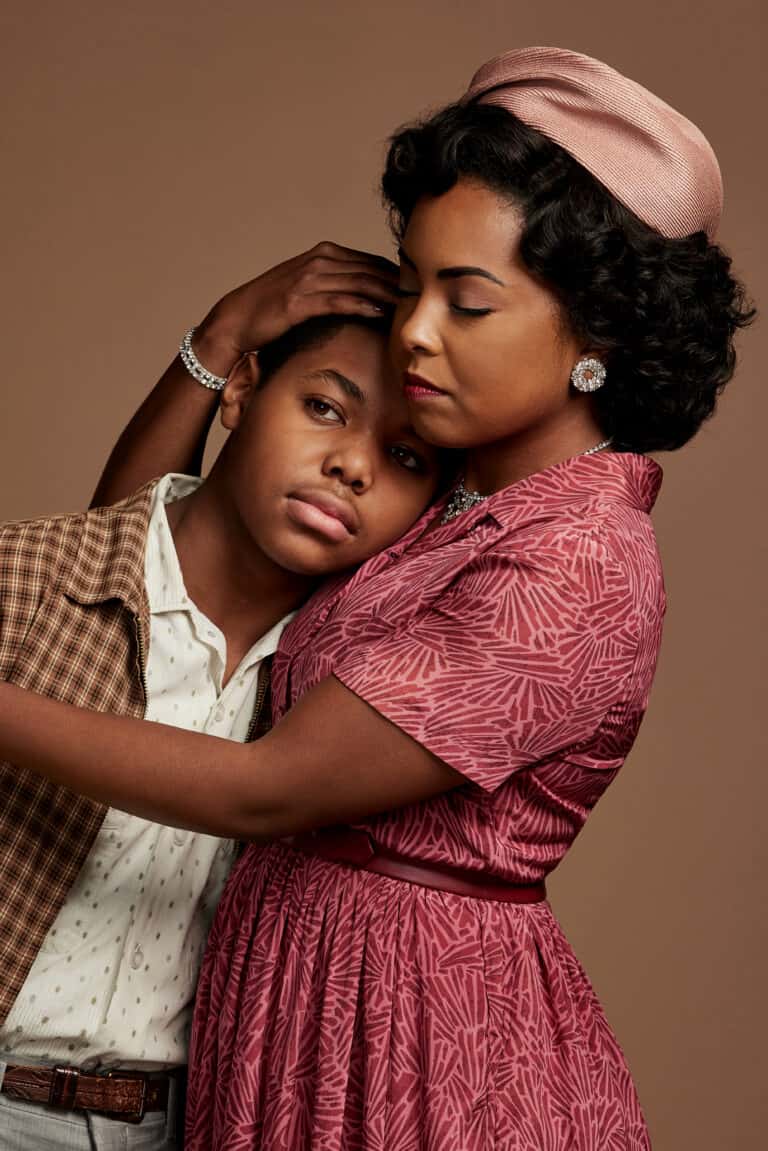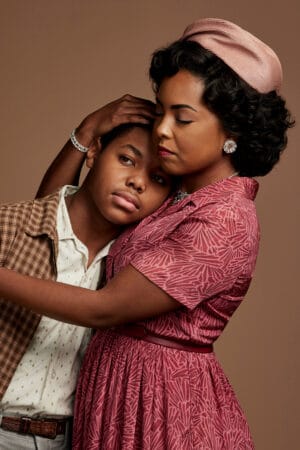 As, I want to say, Chris Rock said, the problem with telling any story like Emmett Till's is that it will never be as brutal as it needs to be. Yet, at the same time, there is the question of who are these stories for? What purpose is there to create an anthology about a real-life event, rather than just use the archival footage and tell the story as is? Why water it down, make it palatable for advertisement breaks, and set it up for the awards circuit?
But there lies the conflict: Do we want Emmett's story to be told? Yes. But this is an example of why critical race theory is needed far more than anthology biographies with talented, well-meaning players. For there is just this hint that they are only willing to go so far so that they can commercialize it, and thus they will never go as far as they need to. Yet, with it hard to say where that line should be, it's difficult to pinpoint what level of discomfort is needed to present something meaningful and not of the same caliber as a horror movie like SaW.
Initial Impression
Women of the Movement really helps you understand why certain stories should be told by the people who lived through it or historians over actors. For as much as you recognize an actor's celebrity, and the platform the production is on will give the story new life, there is that discomfort that comes from you knowing stories like this will likely just be preaching to the choir. That the main people who may watch are the ones who already know, so unless the point is to make the story accessible for high schools or even middle schools? It's hard to not feel uneasy and that we're not just witnessing another example of commercializing Black trauma – even when writing and performances deserve minimal critique.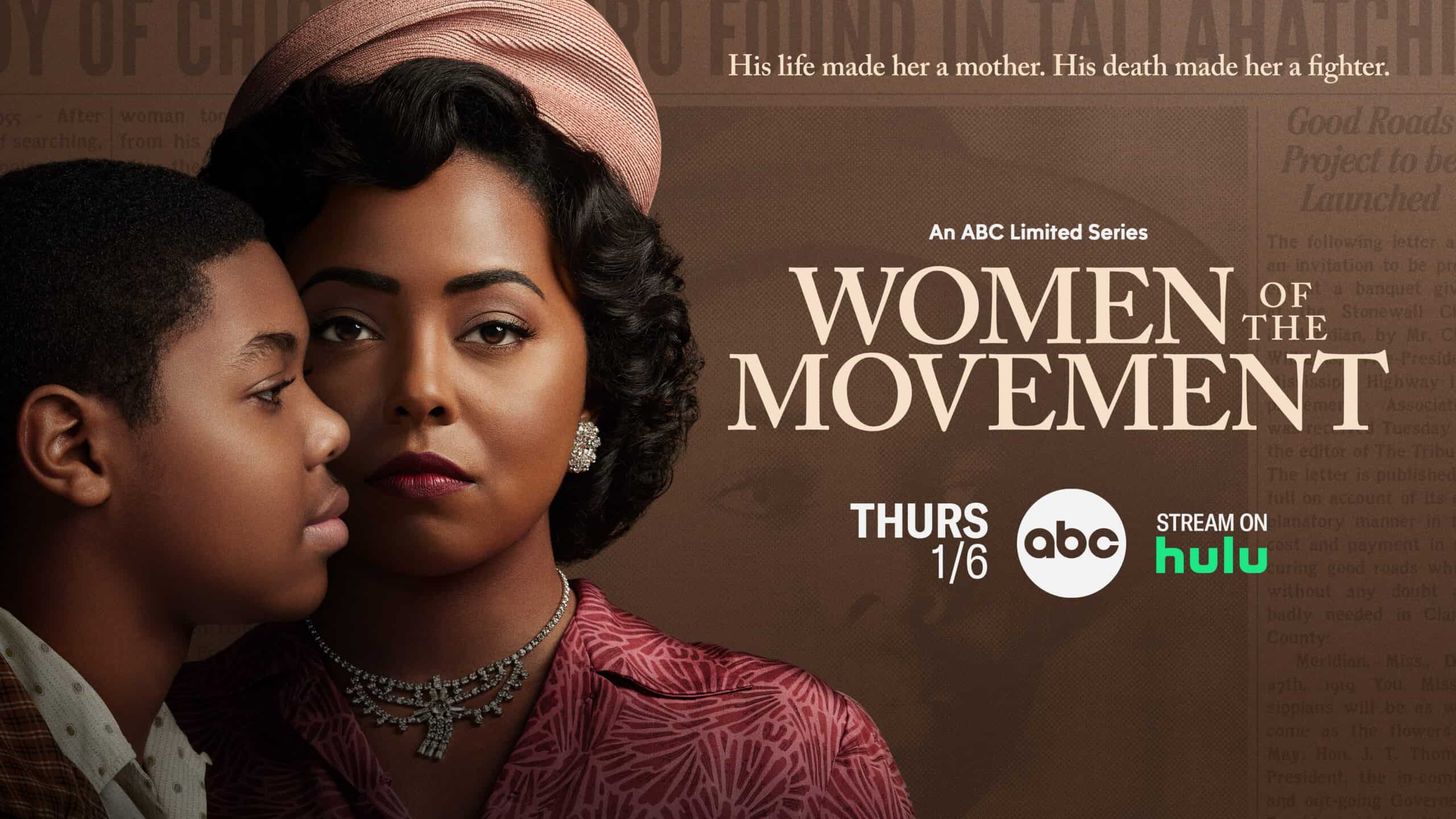 Women of the Movement: Season 1/ Episode 1 and Episode 2 [Series Premiere] – Recap/ Review (with Spoilers)
Who Is This For?
Those who don't know Emmett Till's story and want a cliff notes version of it.
Disputable
While It Gets The Facts And Covers The Feelings You Know Mamie Went Through, It Doesn't Feel As Brutal As It Needs To Be