The Kings of Napa: Season 1/ Episode 1 "Pilot" [Series Premiere] – Recap/ Review (with Spoilers)
What usually takes most shows a season or two to set up and shock fans with, Kings of Napa Valley decides to do all in its pilot.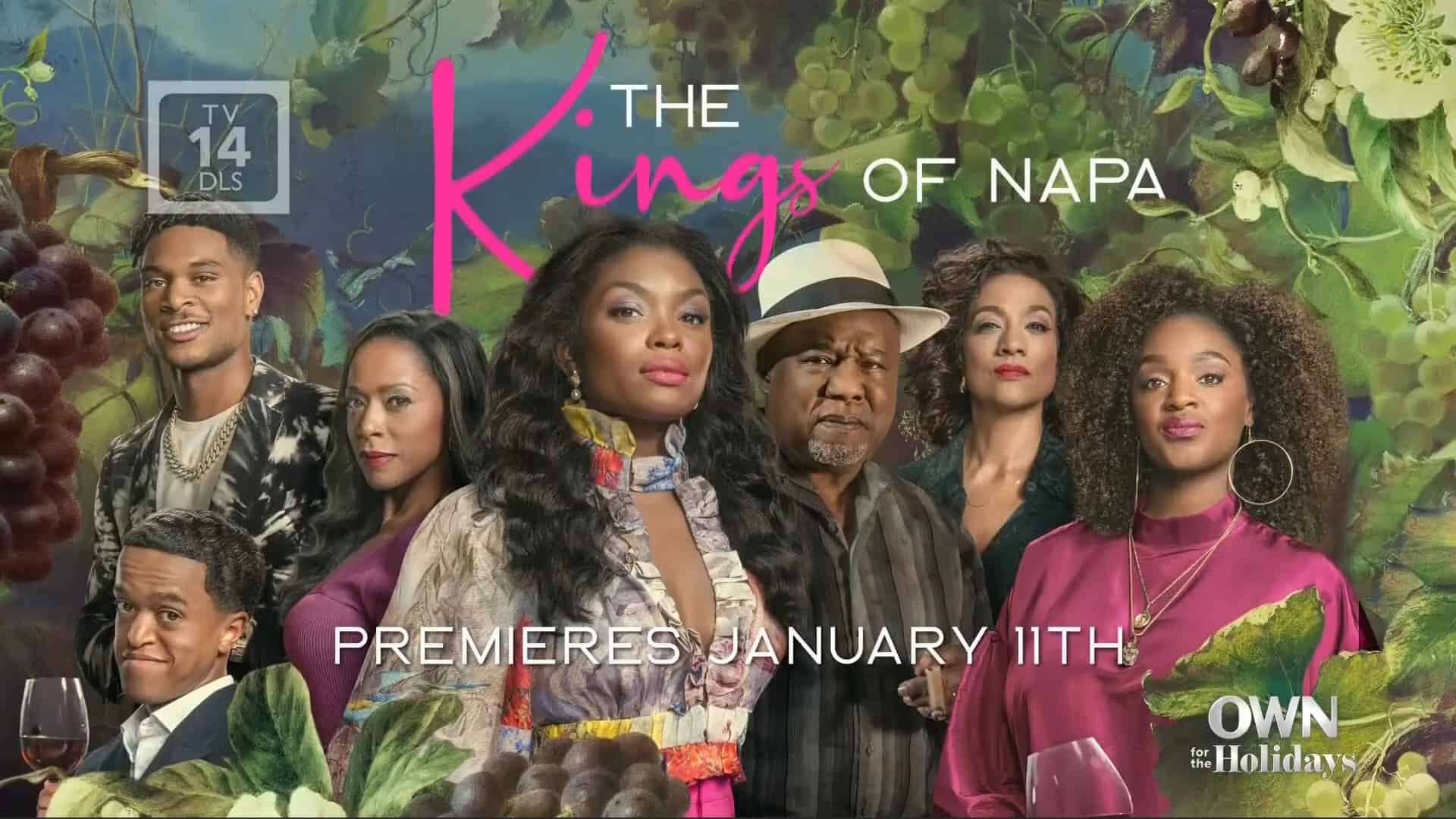 What usually takes most shows a season or two to set up and shock fans with, Kings of Napa Valley decides to do all in its pilot.
Aired
1/11/2022
Network
OWN
Created By
Janine Sherman Barrois
Directed By
Matthew A. Cherry
Written By
Janine Sherman Barrois
Genre
Drama, Mystery, Romance, Young Adult, Family
Introduced This Episode
Dana
Rance Nix
August
Ebonée Noel
Christian
Ashlee Brian
Yvette
Heather Simms
Reginald
Isiah Whitlock Jr.
Vanessa
Karen LeBlanc
Melanie
Devika Parikh
Bridgette
Yaani King Mondschein
This content contains pertinent spoilers.
Plot Overview
In the King family, there are multiple struggles between its members to maintain fruitful relations due to competition. The eldest, Dana, the CFO of the winery the family owns, is always in competition with his younger sister August due to him feeling disrespected and underappreciated. Yet, while he controls the money, August has the foresight and ideas, which included purchasing the land their winery is on. As for their youngest sibling Christian? He is given a job to earn his keep in some form or fashion, but mainly he is just a privileged member of the family Dana doesn't take seriously, and August has cordial interaction with.
However, the real drama comes from the adults. Not Aunt Yvette, the patriarch's, Reginald, sister – she is cool with everyone, and with her wig company, she has little to nothing to do with the winery. The drama comes from Melanie, the sister of Matriarch Vanessa, who usually is away due to being part of Doctors Without Borders. She comes in days within Reggie having a heart attack – and dying – asking for ten million and revealing that her daughter, August's best friend and cousin, Bridgette, is Reginald's secret love child.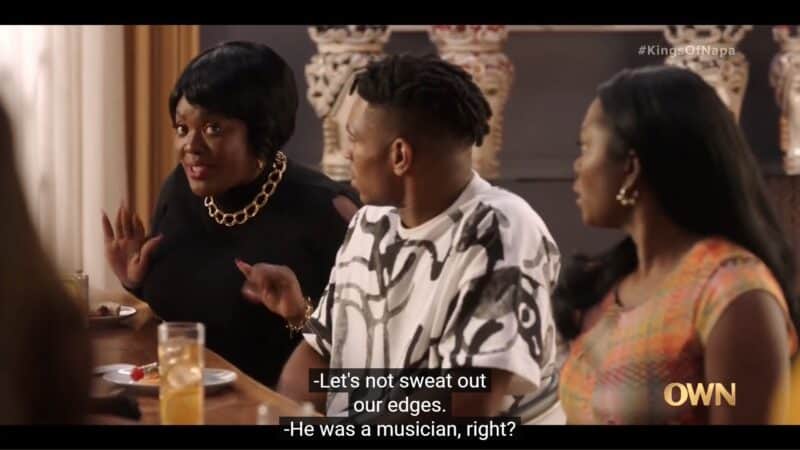 With that revealed, the already grieving Vanessa blows up at her sister and fires and forbids Bridgette from touching the winery lands. This is despite Bridgette managing the vineyard and being the only member of the family with knowledge of the grapes. But, with being cut deeply and still having some realm of influence over her children and the company, it seems Vanessa cannot be swayed or moved. Even if the ten million Melanie is asking for could destroy Reginald's company and make Vanessa's sacrifices in vain.
Things To Note | Question(s) Left Unanswered
Question(s) Left Unanswered
When Melanie and Reginald hooked up, seemingly in college, were Vanessa and Reginald on a break?
Did Vanessa give up her career to raise their kids since it doesn't seem she has an official position within the company?
Why was Melanie part of a pharmaceutical settlement so big she had 10 million to loan? Also, what's going on in her life that she needs that money back now?
Did Yvette's wig line come from Reginald funding its start-up, or was that all on Yvette's own?
What Could Happen Next
Us learning Vanessa got more secrets than she is letting on
Brigette being seduced by the competition or fighting for a big enough piece of the pie that Vanessa can't stop her from managing the vineyard
Dana undermining August and using his knowledge of the companies finances to embarrass her during board meetings
Review
---
Community Rating:
---
Highlights
Aunt Yvette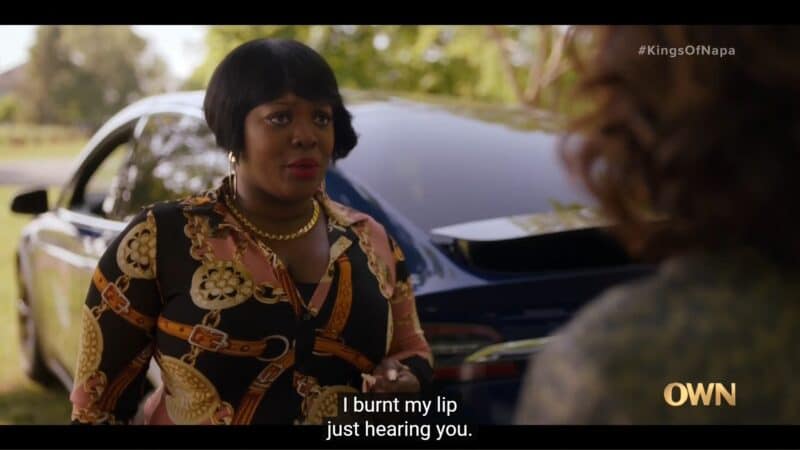 Aunt Yvette is an anomaly on this show. Heck, considering the way most OWN dramas are, she is an outlier for her character more so would fit in the Tyler Perry comedies the network was built off. But, her existence in the story helps bring the show some sense of levity and generates a slew of scene-stealing moments for actress Heather Simms. I'd even add, considering how this show heavily focuses on sensational and dramatic moments, Yvette might be the most unique aspect of this show and the hook.
On The Fence
Everything, The Kitchen Sink, and The Pipes
If you've seen a handful of soap opera-like dramas, you've probably seen them all. However, Kings of Napa is different because they packed what some shows would hold off for a season finale or later seasons into its pilot. This is a double-edged sword.
On the one hand, Reginald dying is shocking, as well as the reveal Brigette is his daughter, him likely having a long affair with Melanie and owing Melanie 10 million dollars. Yet, the problem with going so hard in the first episode is that expectations are now raised to an unsustainable level. For now, the show has to maintain this level of drama and risk audiences building a tolerance or thinking this show is too much. If not, dial things down and potentially bore those expecting more madness.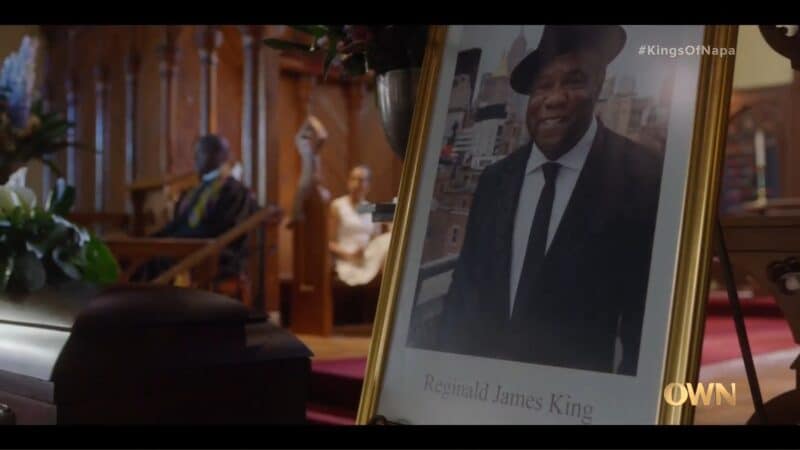 We believe they did too much too soon, especially regarding Reginald dying. For all we've seen in this episode gave us Greenleaf and early Queen Sugar flashbacks. Which aren't two shows anyone should be insulted by to be compared to. It's just, in an effort to get a pop that could get people talking, I don't think they built up each individual enough to make the moments matter. So we got all this drama which could become social media talking points, yet a bunch of characters who are barely beyond strangers.
Initial Impression
Though I don't say this as often as I should, it is too soon to tell where this may go. I think they overdid it on the pilot and leaned too heavily on dramatic moments vs. focusing on us getting to know characters and their relationships so that the dramatic moments could matter. But who knows? With how shows increasingly rely on social media for marketing and measuring a show's value, maybe the powers that be felt compelled to deliver all that we saw? All I hope is, as the season continues, they don't forget most fans stay for the characters and get worn out by the drama the characters go through.
[ninja_tables id="62428″]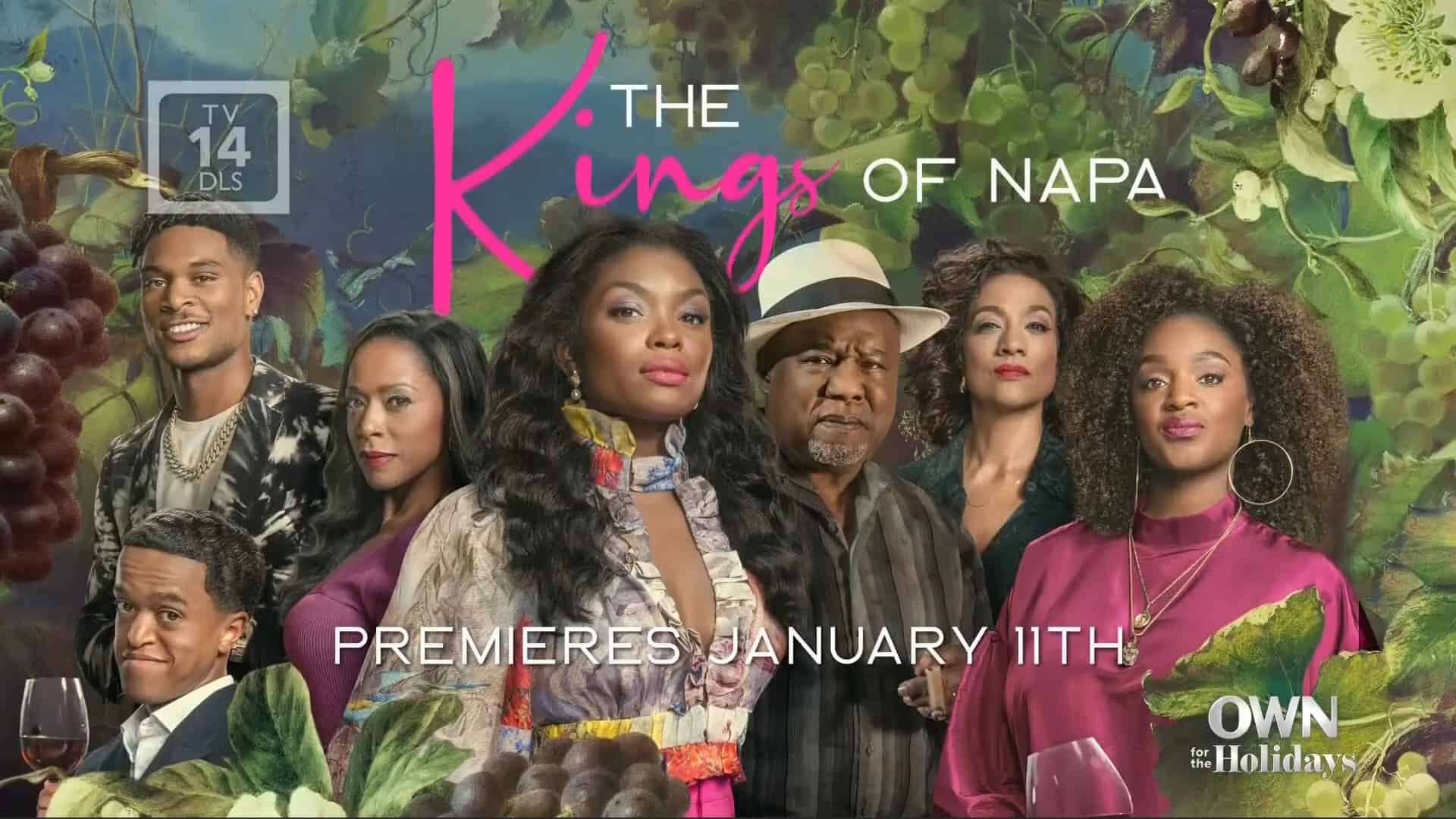 The Kings of Napa: Season 1/ Episode 1 "Pilot" [Series Premiere] – Recap/ Review (with Spoilers)
Who Is This For?
Those who like big-time soap opera-style drama focused on the rich and powerful infighting.
Disputable
Everything, The Kitchen Sink, and The Pipes