Sorry For Your Loss: Season 2 – Recap, Review
Season 2 continues to navigate through the loss of Matt, but also gives more room for those not married or related to him to breathe.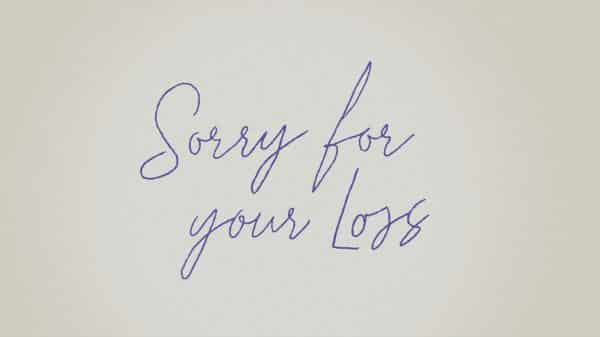 Season 2 continues to navigate through the loss of Matt, but also gives more room for those not married or related to him to breathe.
---
Creator(s)
Kit Steinkellner
Air Date (Facebook Watch)
10/1/2019 – 11/19/2019
Genre(s)
Drama
Noted Cast
Jules
Kelly Marie Tran
Amy
Janet McTeer
Leigh
Elizabeth Olsen
Tommy
Briana Venskus
Lacey
Lyndon Smith
Simone
Cleopatra Coleman
Nina
Khalijah Joi
Matt
Mamoudou Athie
Bobby
LisaGay Hamilton
Danny
Jovan Adepo
Drew
              Zack Robidas
Review
---
Community Rating:
---
Highlights
Jules Having A Life Outside of Shaw Family Drama
One of the struggles Jules had previously is that she was above being a token yet still had this vibe she didn't really have a place on this show. However, it became increasingly clear, in season 2, the reason she felt so out of place was because that is how the character felt. For while she loves Amy, and sometimes has a hot and cold relationship with Leigh, not knowing her biological family has left this space which she has tried to fill so many times but couldn't. So her separating herself from her mom and sister, doing research into her mom's whereabouts, it gave Jules new life.
Well, that and her gaining a girlfriend in Tommy. Never mind hooking up with Lacey in the studio. Those two things really boosted Jules and reminded you, as much as she is treated like a doormat by her family, there was a time when Jules was getting it left and right. And while, yeah, being sober had her lose her mojo a bit, she still has it.
Amy's Breakdown
Characters having a mid-life crisis aren't new. However, the way it was handled with Amy made it vastly different. For one, her calling it an awakening or breakthrough didn't seem revisionist as much as helping you understand the difference of what happened. Amy built a life for herself that she start was an empire of some kind, but it ended up being a prison. One which made her trapped to a company she was no longer passionate about, it forced her to have this house which, when her kids were gone, felt like a prison, and ultimately she realized, was a tool to keep her children from truly growing.
It's like we've said in the recaps, Amy wielded a certain amount of control over her daughters by making sure they were indebted to her. Their jobs came from her, which was too demanding for them to pursue other work, yet it also didn't really pay enough for them to live on their own. So with selling the house, it forces them to move on and do something more, even if it is frightening.
Simone
While she only shows up for one episode, Simone is the type of guest star you keep wondering if she may come back. Maybe it is because she was a bit weirder and eccentric than most of the characters on the show? Perhaps since she had an interest in Danny and, before him briefly dating Leigh, Simone seemed like a good match? Either way, her absence was felt, and the character remains sorely missed.
Nina
The beautiful thing about Nina is that she was part of us getting to see a different side to Matt, yet also stood out on her own. She was this Black history teacher who was new, friendly and boosted who Matt was outside of Leigh's husband. For as much as we knew he was a teacher, the school, his interactions with students and faculty, that wasn't dug into much the first season. So Nina walking us through it made her quite the asset and, considering Matt's feelings for her, it showed us that Matt and Leigh weren't as perfect as Leigh sometimes painted them to be.
A New Side To Matt
Thanks to Danny, who has made it his life's mission for folks to see Matt as less of a saint and more human, we really get to see a whole new side to him. Some of it is petty on Danny's part, like him mentioning Matt messing up one of his Pokémon cards, but when it comes to the Nina situation, and reminding us Matt was perhaps a different person due to Leigh, it really forces you to see Matt as human. He was this quiet guy who often made himself small, and likable, probably because he wanted to be liked by Leigh. Hence why Danny still got to see the ass**** since Matt wasn't afraid to lose his brother, after all, they've been through. And in that becoming clear, so you come to realize that as much as Leigh wants to associate Matt with all that was good in her life, and think he made her a better person, the truth is, she might have been performing for him more than changing because of him.
On The Fence
Leigh & Danny's Relationship
The show makes it clear their relationship was doomed from the start. Leigh was trying to possibly tap into something close to Matt, maybe find the grandest distraction possible and as for Danny? Well, you could say he was trying to stick it to Matt, but the honest answer might be, Danny didn't want to start something new.
What I mean by that is, Danny didn't want to explain himself, tell his life story all over, and deal with the sympathy which comes from having a dead brother since, in the long run, he didn't like said brother. Instead, he wanted Leigh to acknowledge the Matt he knew so he could have someone who may not have lost someone as he did, but at least could see Matt as he did without making him feel like an ass for it.
However, Leigh wanted to hang onto Matt being good for she has too closely associated her sense of being good to him. So to tarnish Matt's legacy would mean to admit she was never better, and that is something she refuses to do.
Bobby & Drew
When it comes to Bobby and Drew, the issue is they were only brought out when needed by Danny or Leigh, respectively. Otherwise, they were treated like wind up toys. Which is unfortunate, specifically for Bobby, since we haven't fully explored her sense of loss nor her relationship with Leigh much. At least, not in such a way we can say whether or not Leigh's relationship with her was anything like Matt's with Amy. Never mind how Bobby's family, outside of Danny, felt about Leigh.
Overall
Met Expectations
To be honest, after the events of season 1, there was a fear that this season would feel like more of the same or, if they had Leigh and the family truly move on, it wouldn't be able to handle Matt's absence. So with how they include him and push us seeing a new side to him, it gave new life to those whose life was tangled in how he affected theirs. Then when you add Jules getting a love interest and Amy having a major breakthrough, things were far better than expected.
Trajectory
Like the end of the first season, there is a need to question what can happen from here? Amy is ready to move on, Jules is off to Vietnam, Danny is in therapy and Leigh? Well, if we're being optimistic, she may have finally hit rock bottom after skirting it, and if Danny could do therapy, maybe she could as well. However, considering she ended this season right back to where she once was, with claiming only she can grieve Matt and no one knows how she feels, there is a reason to be concerned.
Though the impact isn't as strong on your emotions as season 1, season 2 of Sorry For Your Loss continues to work through its characters' grief in the most intriguing of ways. And with characters moving beyond Matt as the center of the universe, the writers show that as strong of a draw Matt can be, he doesn't have to be the crutch every single character uses.
Hence the positive label. Sorry For Your Loss remains what sometimes feels like Facebook Watch's underrated gem that, similar to Red Table Talk feels like it could easily work on a traditional network, but luckily is on a platform that doesn't require anything but an internet connection. Well, and maybe a Facebook account.
Trajectory - 75%
Met Expectations - 90%
Bobby & Drew - 70%
Leigh & Danny's Relationship - 76%
A New Side To Matt - 85%
Nina - 84%
Simone - 86%
Amy's Breakdown - 87%
Jules Having A Life Outside of Shaw Family Drama - 89%
---
Follow, Like, and Subscribe
Community Rating: 0.00% (0) - No Community Ratings Submitted (Add Yours Below)