Reasonable Doubt: Season 1 – Summary/ Review (with Spoilers)
"Reasonable Doubt" is the child of the Blackness Mara Brock Akil put into "Girlfriends" mixed with the drama Shonda Rhimes popularized for crime dramas.
Network
Hulu
Created or Developed By
Raamla Mohamed
Based On
N/A
Executive Produced By
Raamla Mohamed, Pilar Savone, Larry Wilmore, and Kerry Washington
Genre(s)
Crime, Drama, Romance
Noted Cast & Characters
Jacqueline "Jax" Stewart
Emayatzy Corinealdi
Brayden Miller
Sean Patrick Thomas
Kaleesha Moore
Perri Camper
Lewis Stewart
McKinley Freeman
Paul Matthews
Chris Doubek
Mama Lu
Pauletta Washington
Shanelle Tucker
Shannon Kane
Spenser Stewart
Thaddeus J. Mixson
Naima Stewart
Aderinsola Olabode
Will
Toby Onwumere
Damon Cooke
Michael Ealy
Fallon Stephens
Aries Sanders
Ryan Moore
Christian Keyes
Morgan Stephens
Erin Croom
Sarah Miller
Brooke Lyons
Autumn Owens
Tiffany Yvonne Cox
Sally Braswell
Nefetari Spencer
Chris
Johnath Davis
Daniel
Tim Jo
Rich Reed
Christopher Cassrino
Krystal Walters
Angela Grovey
This content contains pertinent spoilers.
Summary
Former public defender, now defense attorney to those who can afford it, Jacqueline" Jax" Stewart finds herself in a brand new case where she is tasked with defending Brayden Miller. He is Black, a potential billionaire, and is accused of murder in a high-profile murder case. The accusation? That he killed his mistress, Kaleesha Moore, who was his Executive Vice President of Sales and Branding at his liquor company, Clout.
But, alongside this case, Jax is dealing with a separation from her husband, Lewis, dealing with her two kids and what her friends are going through. Also, with Jax exploring dating outside her marriage, she finds herself in a whirlwind of personal and other people's drama. Not to forget, dealing with past trauma that stems from her step-dad, Paul, whose actions her mother, Mama Lu, thinks are embellished by Jax.
Review
Our Rating: Positive (Watch This)
Notable Performances, Moments, or Episodes
Shanelle's One On One Scenes With Jax In Episode 8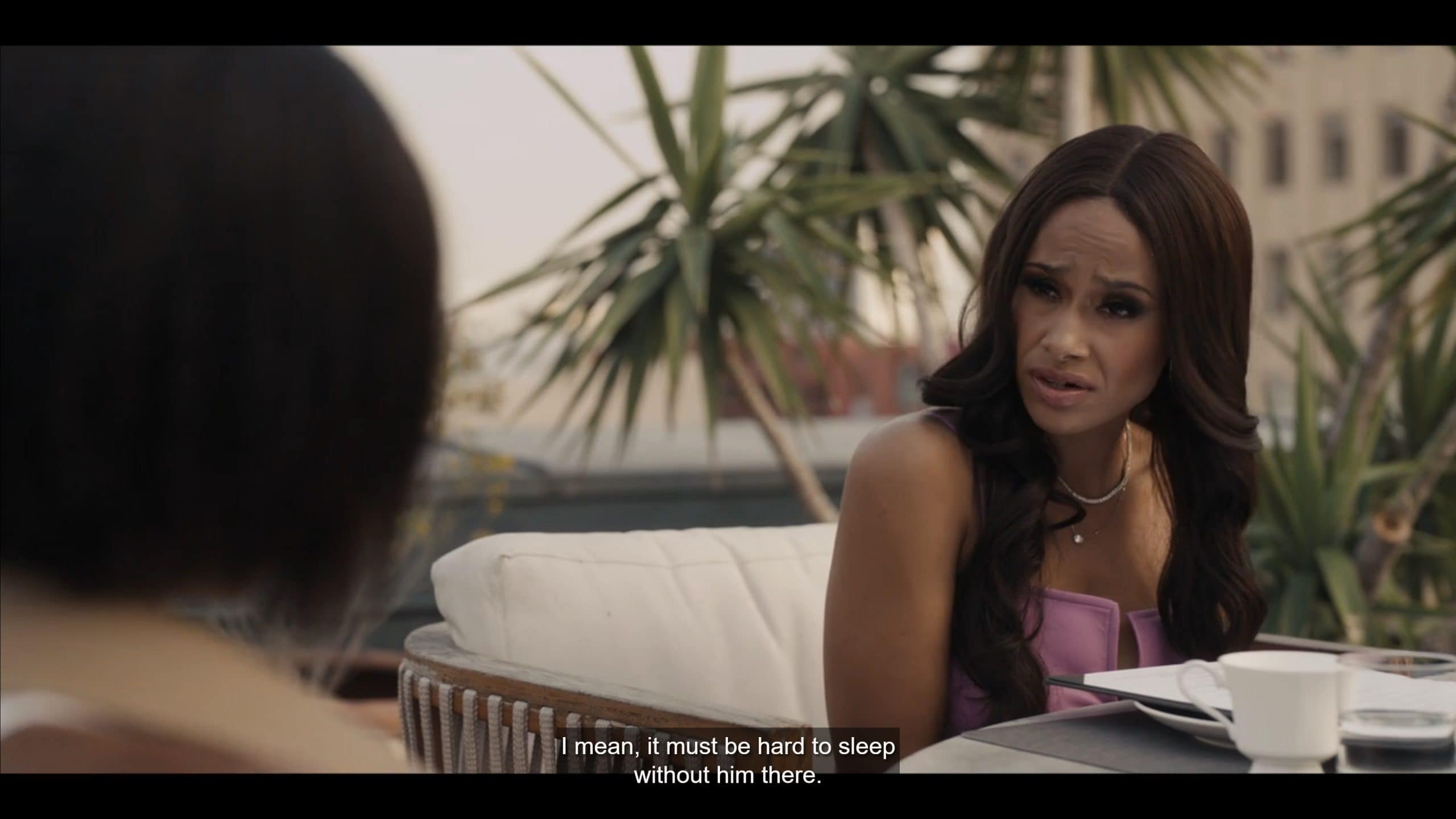 By the end of the season, Shanelle steps up in a major way. Originally, she is pushed to be Jax's friend, who has longed to be deemed her best friend. However, between how much crap Jax talks about her sometimes and how she uses her, she seemed anything but. That is until learning Shanelle knows Jax's biggest secret.
So when episode 8 comes around, and Shanelle feels the need to call out Jax, it's an emotional moment. Here Shanelle is, holding part of the weight, which is the source of Jax's trauma, yet she is treated as less than others. It is in watching Shanelle try to be there for Jax, yet again, but the reciprocity not being apt,  that allows Shanelle's actress, Shannon Kane, to give such a notable performance. One that makes what is seen in the season finale, episode 9, something worth getting giddy over as Shanelle is set up to be a major focus in season 2.
Highlights
Jax Is Not A Code Switching Type Of Character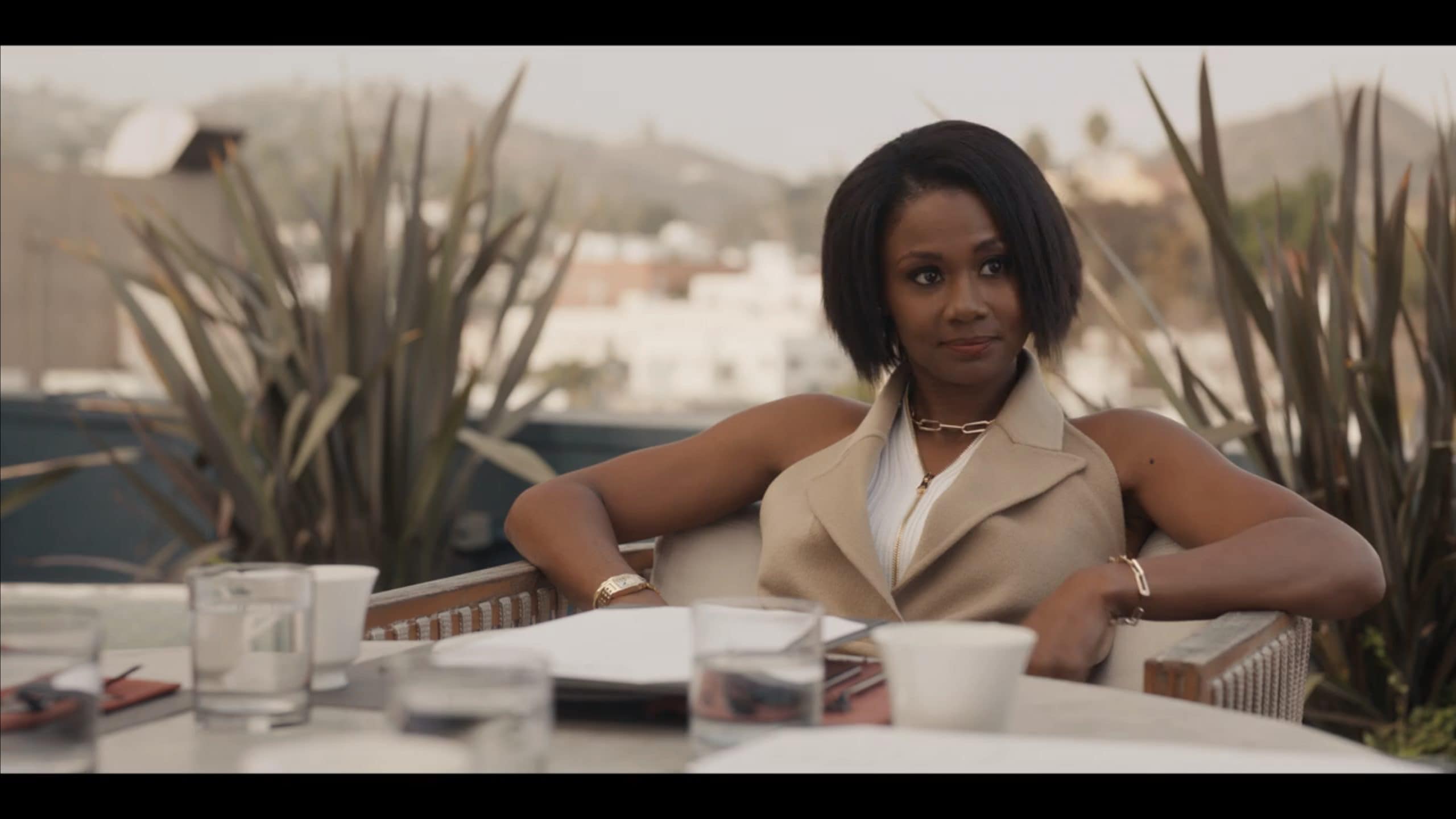 When it comes to Black women who are professionals, they either go the path of a Shonda Rhimes production, where being Black is something you are, but the character is limited in expressing it for various reasons. Then there is the Mara Brock Akil way, in which you don't hide your Blackness, no matter if you are in mixed company or not. Jax is written the Mara Brock Akil way, a la "Girlfriends," but "Reasonable Doubt" takes it further. Jax is written to be someone who doesn't code-switch and provokes the other partners at the firm about potentially being a token. She openly listens to rap music, says the N-word, and takes full advantage of "Reasonable Doubt" being released on Hulu and not on network television.
But it isn't just in ways that can be seen as theatrics. Jax is vocal about the plight of Black Americans, men especially, regarding how the system, the justice system, or otherwise, oppresses them. Especially considering what her dad went through. So you get the perfect balance of someone who is Blackity-Black, but without having to contend with how most Blackity-Black characters are usually portrayed in the worst manner possible.
Jax's Mom Guilt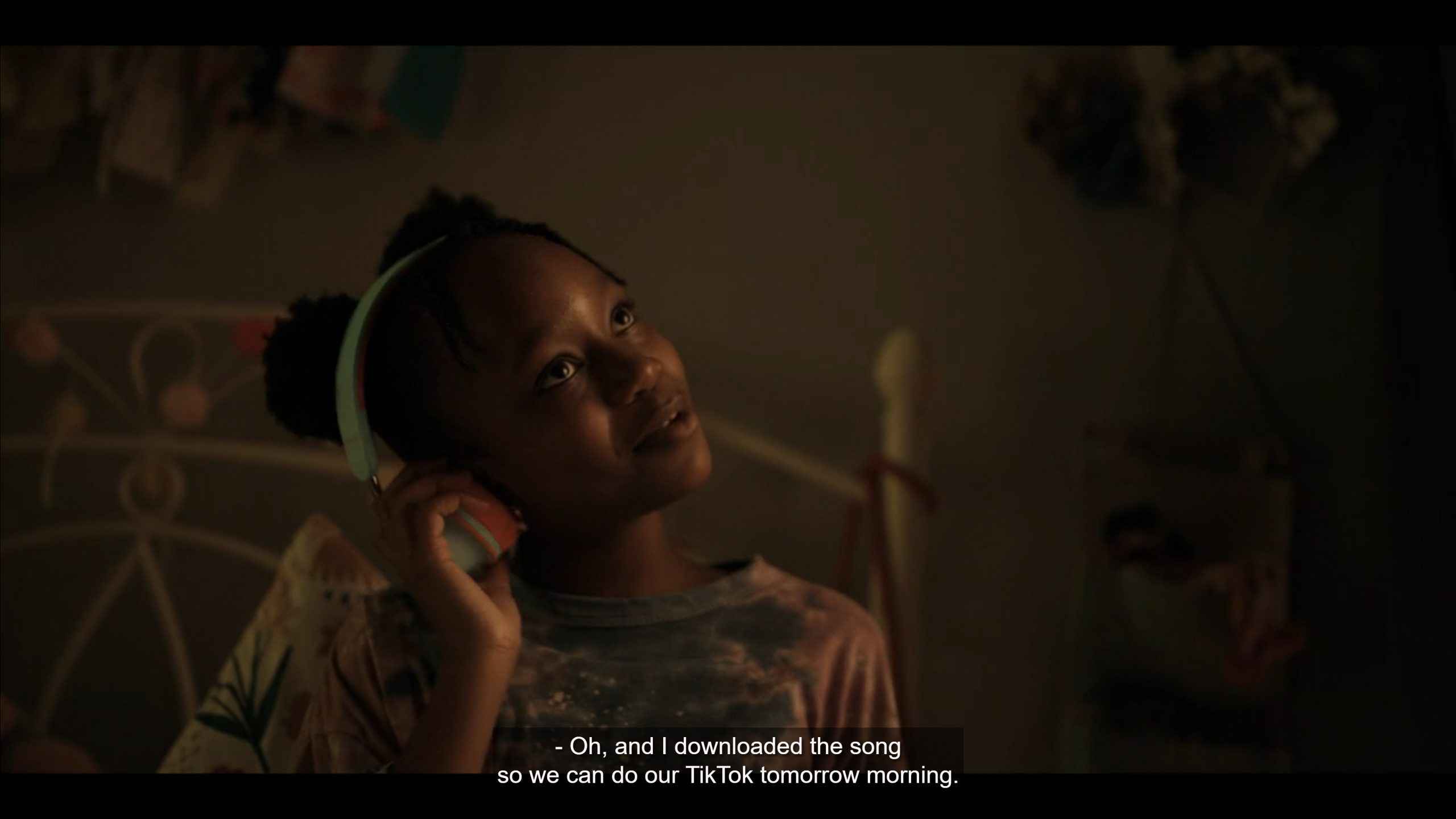 With a lot of shows focused on career women, while they naturally have sexual partners, maybe even relationships, their "kids" are usually interns, subordinates, co-workers, or maybe a niece, nephew, or cousin. Rarely do they directly have their own they need to worry about, and this is yet another thing that makes Jax different. She is the best at her job due to sacrificing her relationship with her family.
Her relationship with her husband, Lewis, suffered because he had to step back and take care of the kids so she could be this great. But, when the kids were older and Jax's life stable, she didn't return the favor. Not in terms of her becoming a housewife, but at least making room to shift her attention from building herself up to repairing the family and regaining some sense of closeness with him and their children. Which for their son, Spenser, you can see some effects of, due to his failing grades and acting out.
However, it is in watching Naima, Jax's daughter, push aside her wants and needs, including advisement as she starts her period, at ten, that you realize how deep Jax is into her career and not into her children's lives. And when you see the heartbreak Jax feels as she realizes how she missed her daughter's milestone because Naima felt there were more important things in Jax's life? Oh, it hits you hard.
Mainly because it shows the rare depiction of you can't have it all and that every Black woman can't be a supermom. They are only human, and humans are flawed in ways they will regret as they try to split up their time equally. A task that is impossible to perfect as things shift daily.
On The Fence
Your Usual, Top Tier Professional With A Overtly Dramatic Personal Life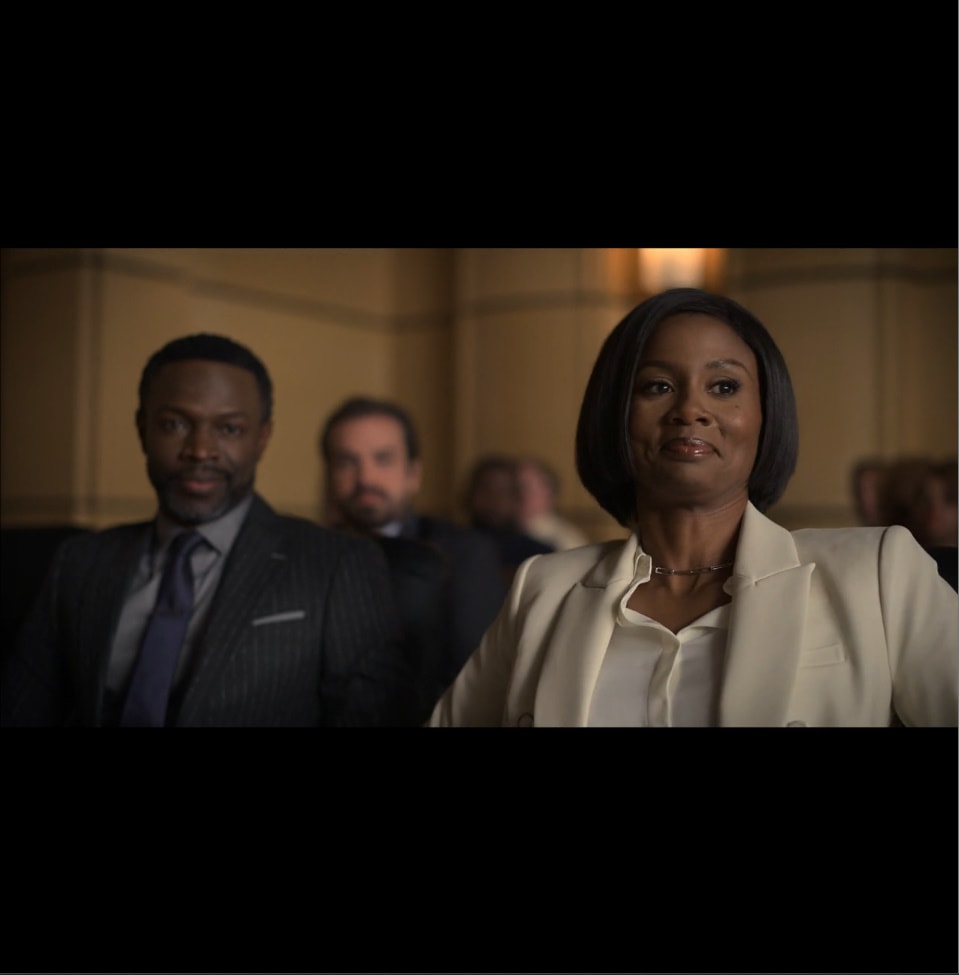 While Jax is embedded and developed with many things that help her stand out against the Joan Claytons, Annalise Keatings, Olivia Popes, and Mary Jane Pauls, her story is still within the realm of what her predecessors dealt with and were built on. She is the best at what she does, but her personal life is a wreck due to a series of impetuous decisions. Whether it is having sex with a security guard, Will, her husband hired, dating Damon, the person whose case changed Jax's life, or the drama her friends bring? You get a lot of familiar stories and situations. Including Jax getting kidnapped!
Mind you, none of them are apples to apples to what some of the women above went through. However, enough seems familiar that it could make the storylines sometimes feel well tread.
The Brayden Miller's Case
There are positives and negatives to focusing on one single case for an entire season. The positive is that, with a case lasting a season, it means you get the full weight of the trial. You get to understand the defendant, the plaintiff, and their relationships in ways that would be rushed if it took place in a single episode. Alongside that, you are given various points of intrigue which make you question someone's innocence, guilt, and whether there is misdirection.
However, with more time given to a case means more opportunities to not land a satisfying conclusion. In the case of Brayden Miller, at times, you may think not enough is being done for you to not only care about his case but the evidence. Did Brayden kill Kaleesha, or was it a third party? His friend and the person who stands to gain the most from his conviction, Theo, seems like a suspect, but beyond his prejudice against Black women, not much is given until the end to point a finger. The same goes for Fallon, Kaleesha's cousin; Morgan, Kaleesha's niece; Ryan, her soon-to-be ex-husband; and even Brayden's wife, Sarah.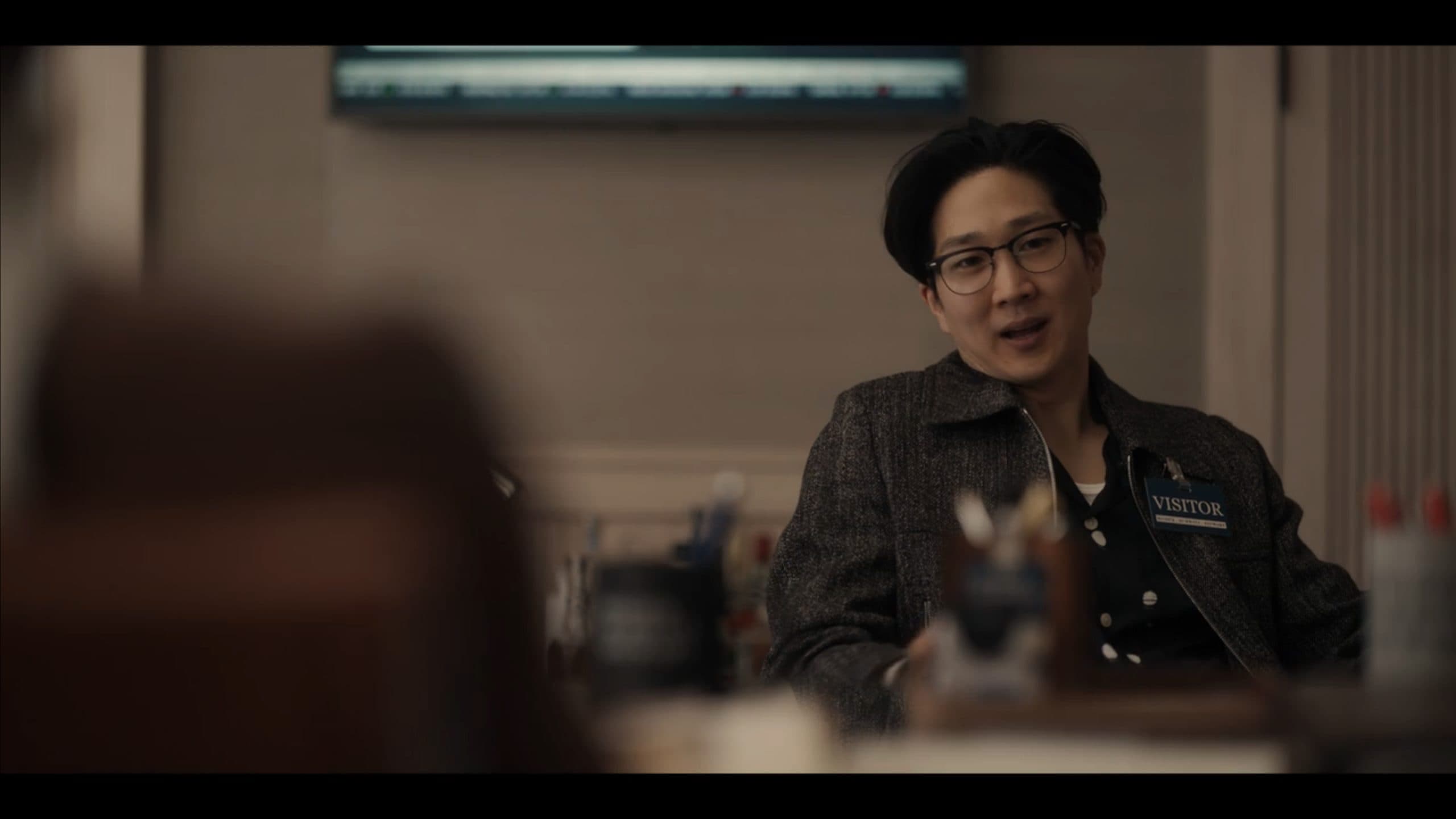 Now, we'll admit that some people on Jax's team compensate for this. Her relationship with her co-counsel, Rich, is interesting since you can tell there was a shift between them that happened years ago. Especially as you learn his former nickname was "Rich the bitch." There is also Daniel, Jax's private investigator, who is hella awkward, especially since he tries to be cute with Jax, and Jax's assistant Krystal, to varying degrees of success.
Yet, while given a huge list of names to investigate, each person doesn't create long-lasting interest in what they may or may not have done. Which leaves one of "Reasonable Doubt's" biggest storylines as something which becomes an afterthought as Jax's personal life eclipses what Brayden's case could offer. Even with Jax's co-workers having the ability to liven things up.
Wishing We Got More Out Of Jax's Friends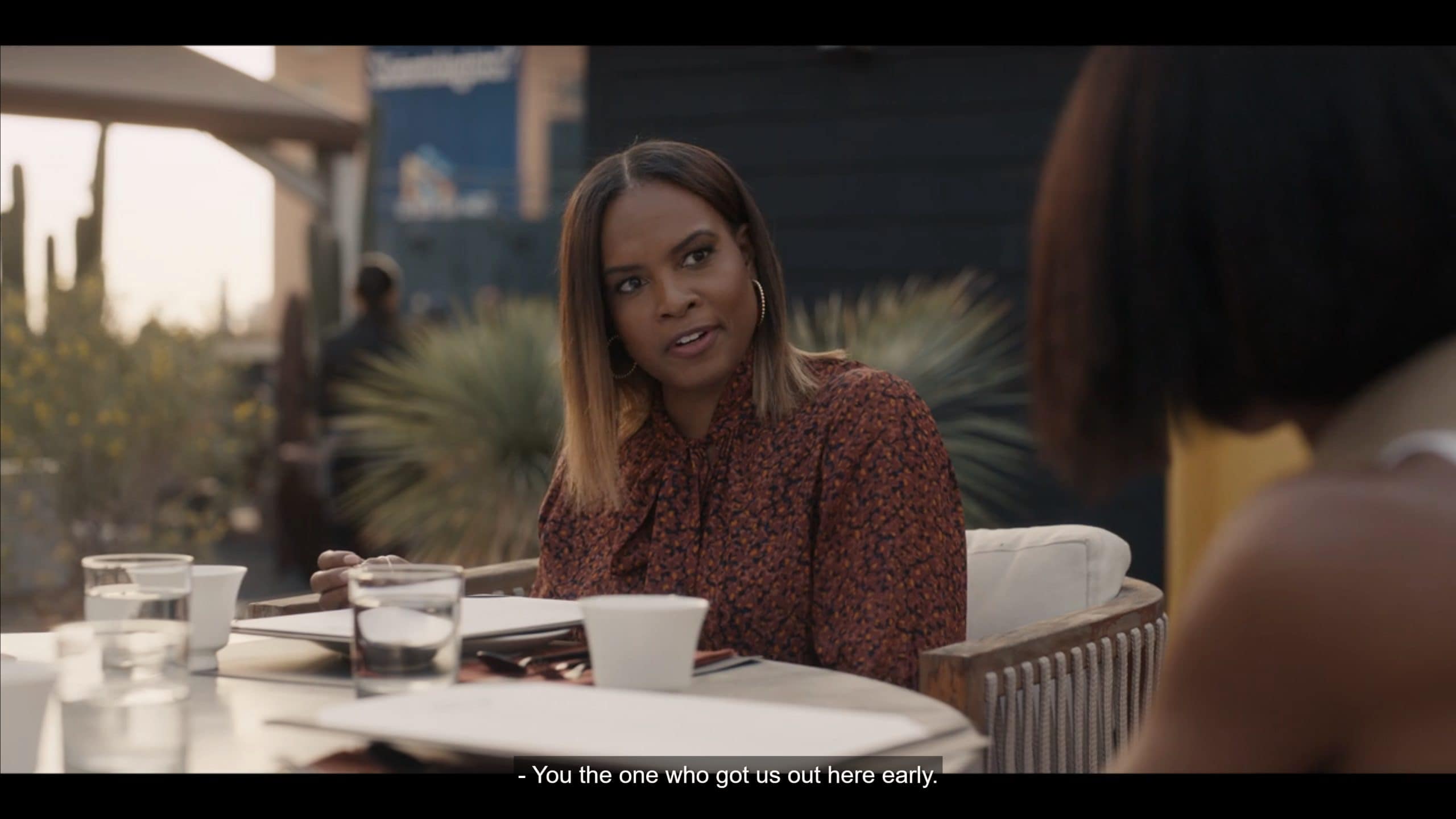 Autumn, Shanelle, and Sally are Jax's friends. We learn Sally is in the psychology field and, at one time, was very promiscuous. Autumn appears to be queer, and that's all we learn about her. Then with Shanelle, she is a football player's wife, holder of Jax's biggest secret, and also in an abusive relationship. Oh, and Sally's cousin.
At times, this may not feel like enough. These ladies, Jax's counsel, don't get what they need to feel properly human. Yes, we know minor facts about Sally and meet her husband, Chris, who she damn near cheated on during her bachelorette party. Also, Shanelle is set up for a major upswing in season 2. But, strip away the potential and focus on what is given, and you're left wanting more.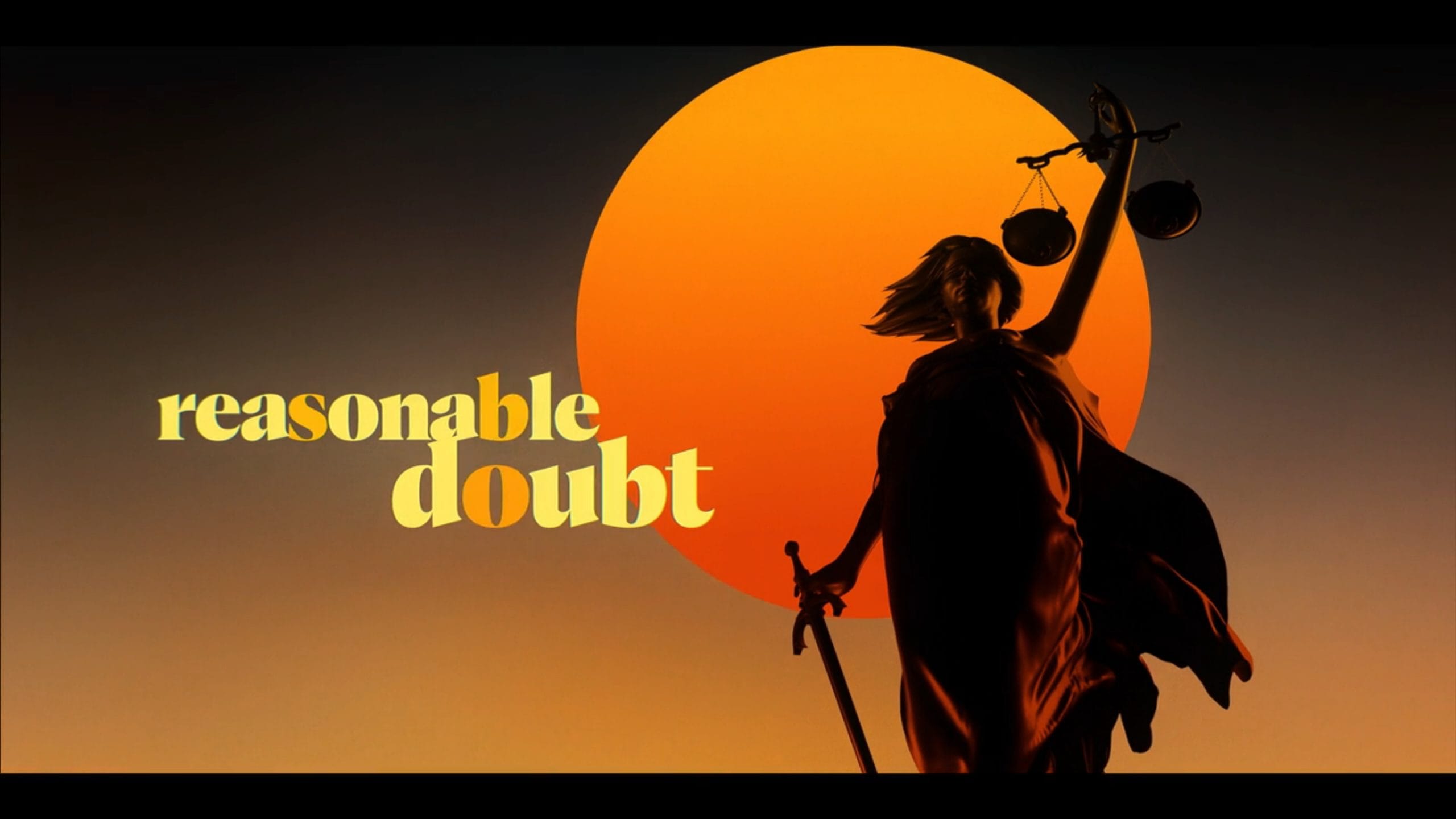 Reasonable Doubt: Season 1 – Summary/ Review (with Spoilers)
Overall
"Reasonable Doubt" fights to break the chains of its predecessors, and while it makes a valiant and bruising effort, it needs more time to truly make a name for itself.
Highlights
Jax's Mom Guilt
Jax Is Not A Code Switching Type Of Character
Shanelle's One On One Scenes With Jax In Episode 8
Disputable
Wishing We Got More Out Of Jax's Friends
The Brayden Miller's Case
Your Usual, Top Tier Professional With A Overtly Dramatic Personal Life
Related Topics:
Aderinsola Olabode
,
and Kerry Washington
,
Angela Grovey
,
Aries Sanders
,
Brooke Lyons
,
Chris Doubek
,
Christian Keyes
,
Christopher Cassrino
,
Crime
,
Drama
,
Emayatzy Corinealdi
,
Erin Croom
,
Hulu
,
Johnath Davis
,
Larry Wilmore
,
McKinley Freeman
,
Michael Ealy
,
Nefetari Spencer
,
Pauletta Washington
,
Perri Camper
,
Pilar Savone
,
Raamla Mohamed
,
Reasonable Doubt
,
Reasonable Doubt: Season 1
,
Romance
,
Sean Patrick Thomas
,
Shannon Kane
,
Thaddeus J. Mixson
,
Tiffany Yvonne Cox
,
Tim Jo
,
Toby Onwumere