Reasonable Doubt: Season 1/ Episode 1 "Can't Knock The Hustle" [Premiere] – Recap/ Review (with Spoilers)
While legal dramas seem to come every season and are rather just the same, because "Reasonable Doubt" isn't afraid to lean into its lead's culture – it is strikingly different.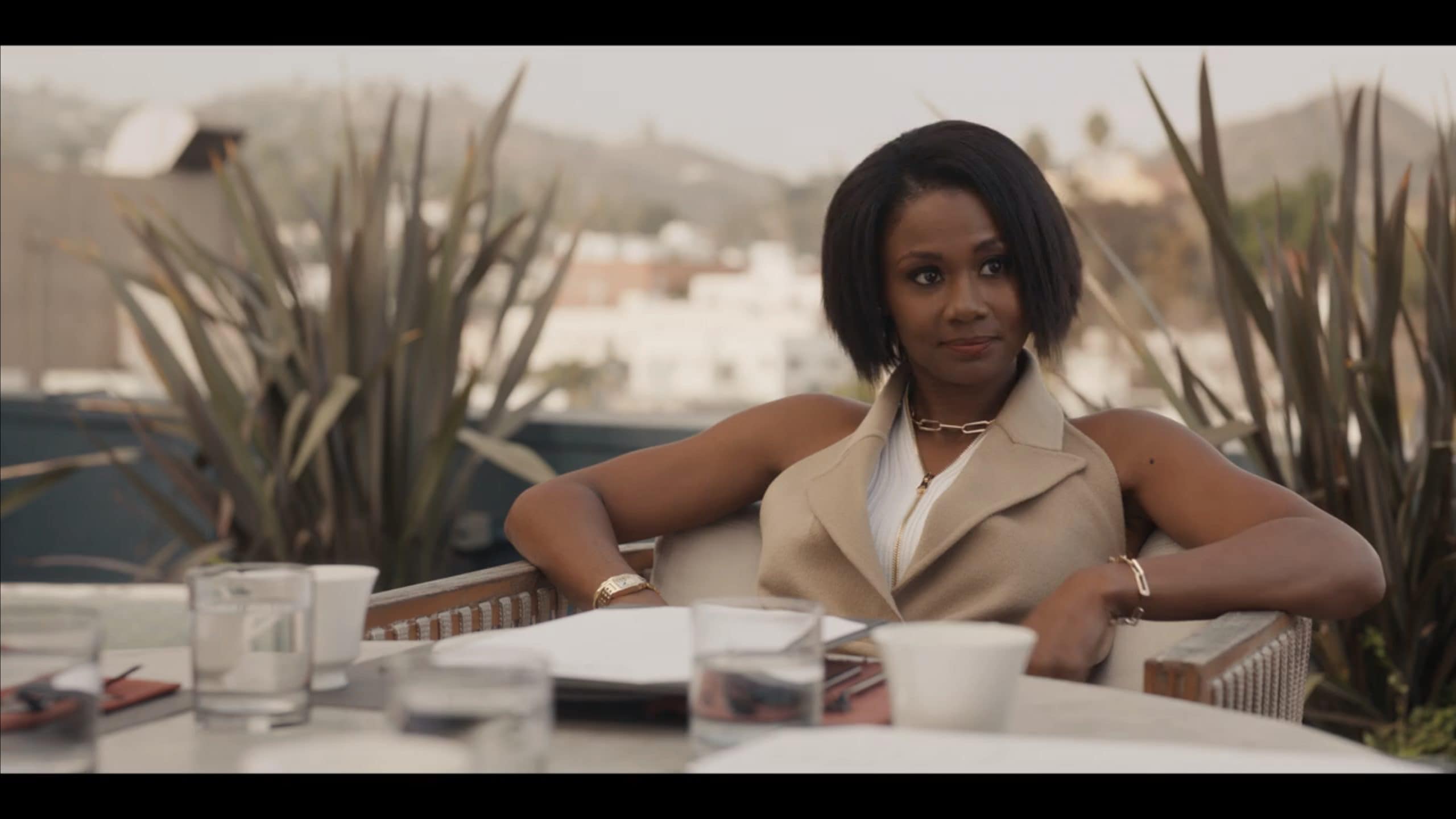 While legal dramas seem to come every season and are rather just the same, because "Reasonable Doubt" isn't afraid to lean into its lead's culture – it is strikingly different.
Aired (Hulu)
9/27/2022
Created or Developed By
Raamla Mohamed
Director(s)
Kerry Washington
Writer(s)
Raamla Mohamed
Genre
Crime, Drama, Romance, Mystery
Introduced This Episode
Jacqueline "Jax" Stewart
Emayatzy Corinealdi
Damon Cooke
Michael Ealy
Lewis Stewart
McKinley Freeman
Spenser Stewart
Thaddeus J. Mixson
Naima
Aderinsola Olabode
Autumn Owens
Tiffany Yvonne Cox
Shanelle Tucker
Shannon Kane
Sally Braswell
Nefetari Spencer
Mama Lu
Pauletta Washington
Paul
Chris Doubek
Brayden Miller
Sean Patrick Thomas
Kaleesha Moore
Perri Camper
Devin MacDonald
Jamie Jones
Will
Toby Onwumere
Rich Reed
Christopher Cassarino
Krystal
Angela Grovey
This content contains pertinent spoilers.
Summary
Jax, short for Jacqueline, formerly was a public defender, but after losing the case of Damon Cooke, it seemed the private sector, working for the rich and wealthy, was easier on her. Mainly since they had less to lose. However, with this transition came more work, her husband, Lewis, trying to give her ultimatums about work or him, and a strained relationship with her son, Spenser. Luckily though, her daughter, Naima, is still close with her, and she has her friends Autumn, Shanelle, and Sally.
But, at times, her friends are but a distraction from what troubles her. For example, Mama Lu's husband, Paul, seems to have said or done something which triggers Jax. Also, at work, a case for Brayden Miller, dealing with one Kaleesha Moore, a former employee, and mistress, who he fired, rocks her nerves a bit. Granted, she wasn't active in that case where sexual assault was alleged, like she was for basketball player Devin MacDonald, but while Devin was being extorted, Kaleesha just wanted the truth revealed.
And for her desire to have the truth be known and potentially ruin Brayden's marriage and his quest to become a billionaire, she might have been killed by Jax's client.
Things To Note
Question(s) Left Unanswered
Is Lewis a cuck? Why was he watching his wife, separated or not, having sex with Will, his former security detail for her?
At one time, was Rich an ass, likely due to his White privilege, but then he chilled out? The way Sally talked about him, it sounds like his former nickname was "Rich the B***h."
Was Krystal, Jax's assistant, inherited or hired by her?
What Could Happen Next
With Damon potentially confessing to a crime he didn't commit and getting out of prison, expect him to look up Jax, who clearly is ready to move on from Lewis
Meeting Brayden's wife and maybe Kaleesha's husband, and Jax discovering all kinds of drama about their personal and professional business
Learning more about Shanelle's husband, who is messing around with another woman
Understanding better what is expected of Jax at Binder, Hurwitz, and Stewart, and whether she is there for the sake of diversity or they truly value her
Review
---
Community Rating:
---
Highlights
Full On Black, No Wink-Wink
From Jax using the N-word, talking about social justice in terms of Damon's situation, being a hip-hop head, how she talks to her friends, and more, "Reasonable Doubt" isn't the kind of show that tiptoes around culture. There are no moments like in "Scandal" when Olivia's mom or dad reminds you the lead is Black, subtly or blatantly. The entire show makes it clear you are dealing with a Black woman who minimally code-switches, assumes folks are kin folk, not skin folk, and isn't bringing a representative to the table.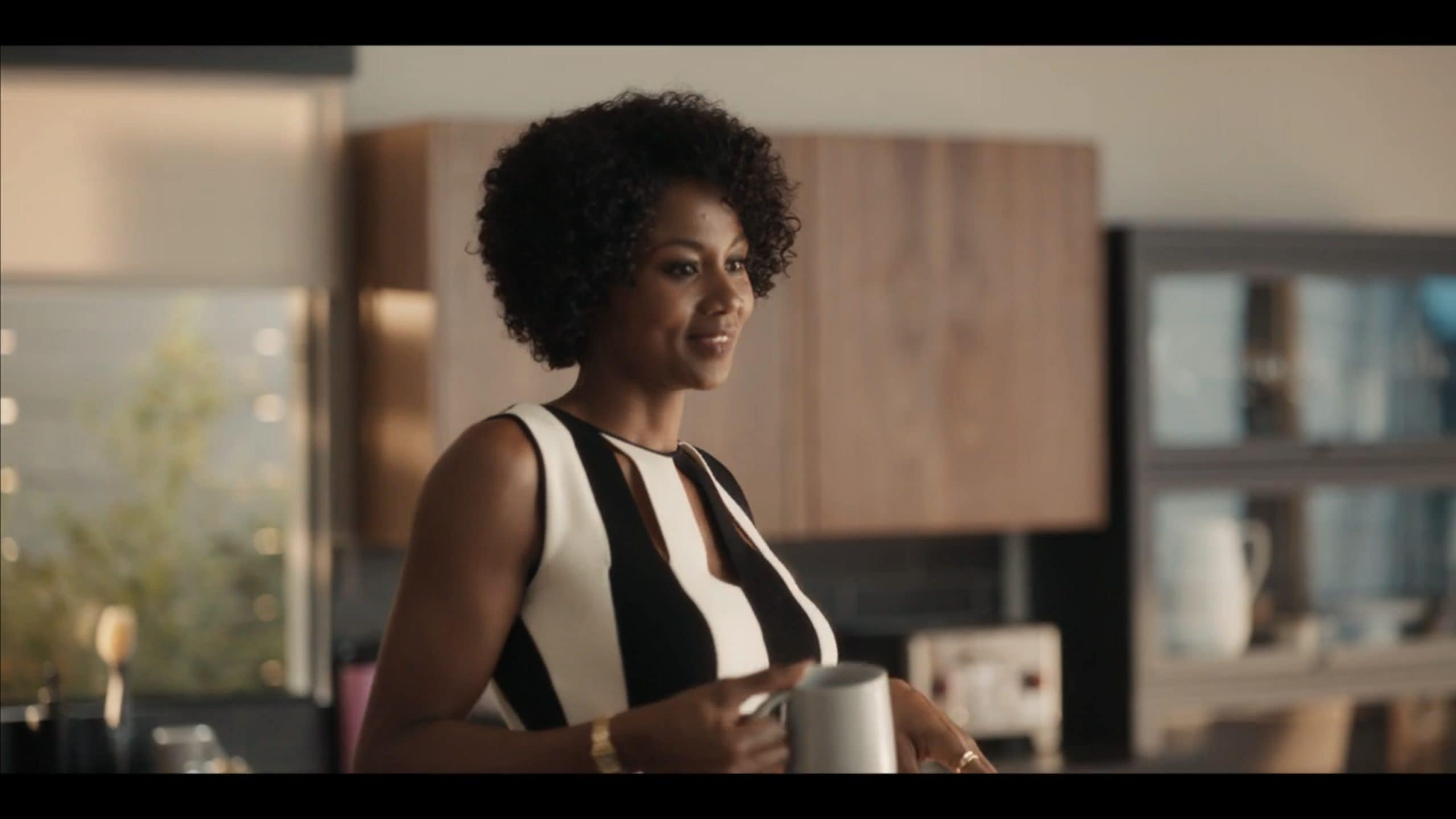 This feels so good to watch since it helps make Jax and Corinealdi's performance different. You don't feel any sort of constraint or holding back. There isn't this vibe that, in pursuit of a general audience (read: White), they avoid anything which could feel alienating. "Reasonable Doubt" just goes for it.
You Can Get Hints of Shonda Rhimes, But It Isn't Biting
In some ways, Jax is your generic messy lead who enjoys a good drink, has a troublesome relationship, and does seem to mix the professional with the personal. With Washington being a major part of "Reasonable Doubt" behind the camera, you can even see hints of "Scandal" and Shonda Rhimes' universe here and there.
However, while Rhimes' influence can be seen, this doesn't feel like a rip-off or a bite of Rhimes' productions. For one, Jax isn't messing around with a problematic White man. As of this episode, past and present interests have all been Black men. On top of that, while Rhimes championed this T.V. generation's diversity, as said above, when it comes to culture, her productions were never as bold as "Reasonable Doubt."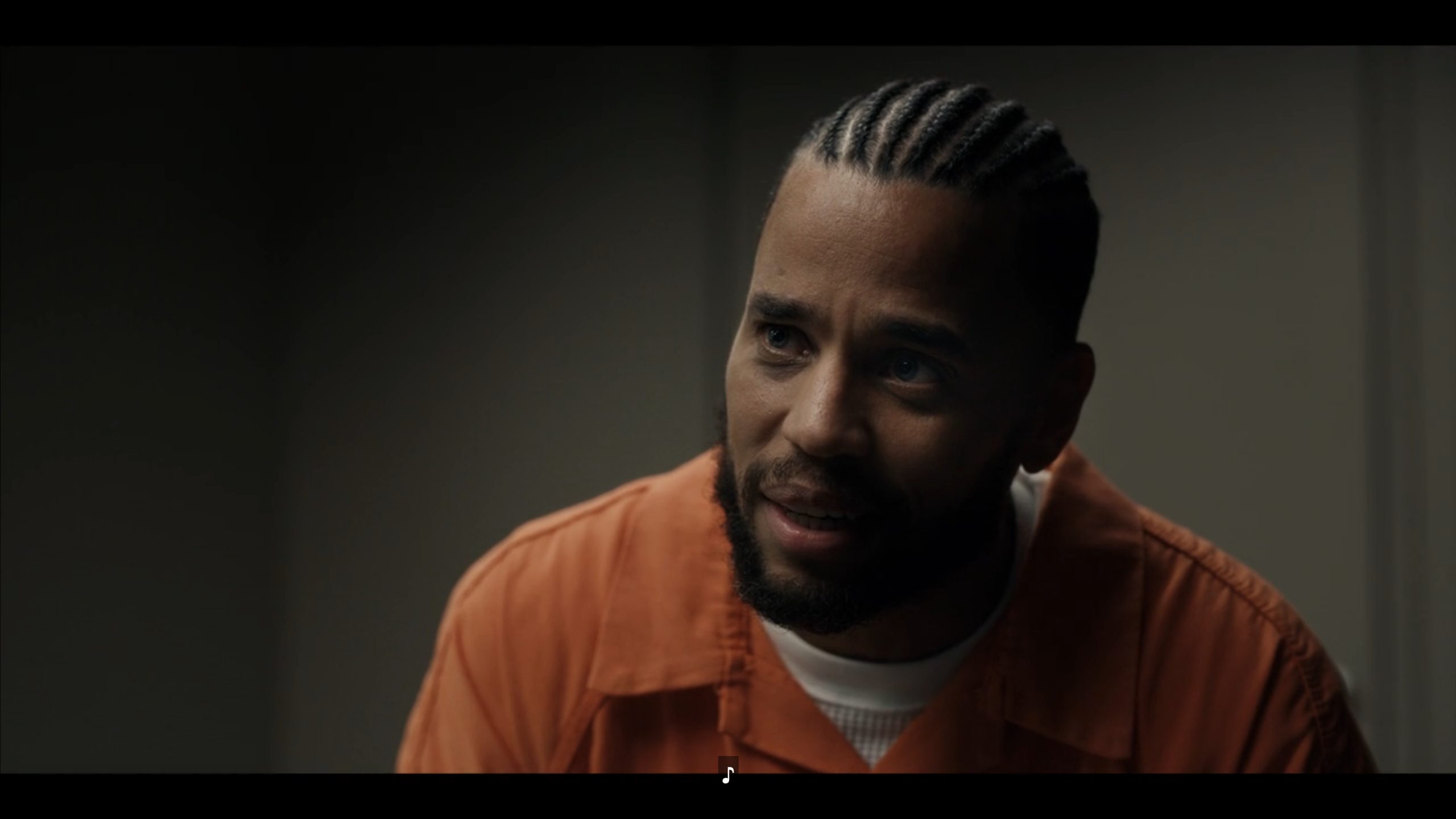 So while those familiar with "Scandal" or "How To Get Away With Murder" may find some comfort and familiarity with "Reasonable Doubt," by the end of the series premiere, you can tell this will not be the same journey.
On The Fence
The Pacing Is Slow
The one thing we have to knock "Reasonable Doubt" for is that it is a slow watch. Not a slow burn that leads to this major climax, but the type of show that feels overstuffed. With building out nearly every facet of Jax's life in a single hour, it is hard not to feel overwhelmed. Especially since time and attention are given to most characters so they can leave something to remember them by.
But, in the process of getting to know Jax's friends, colleagues, family, and some of her personal struggles, it's like listening to someone on a first date who is self-absorbed. At times something interesting may be said, but after a while, your focus lingers away from what's happening, and you have to jolt yourself back into the conversation so that you can keep up.
[ninja_tables id="70201″]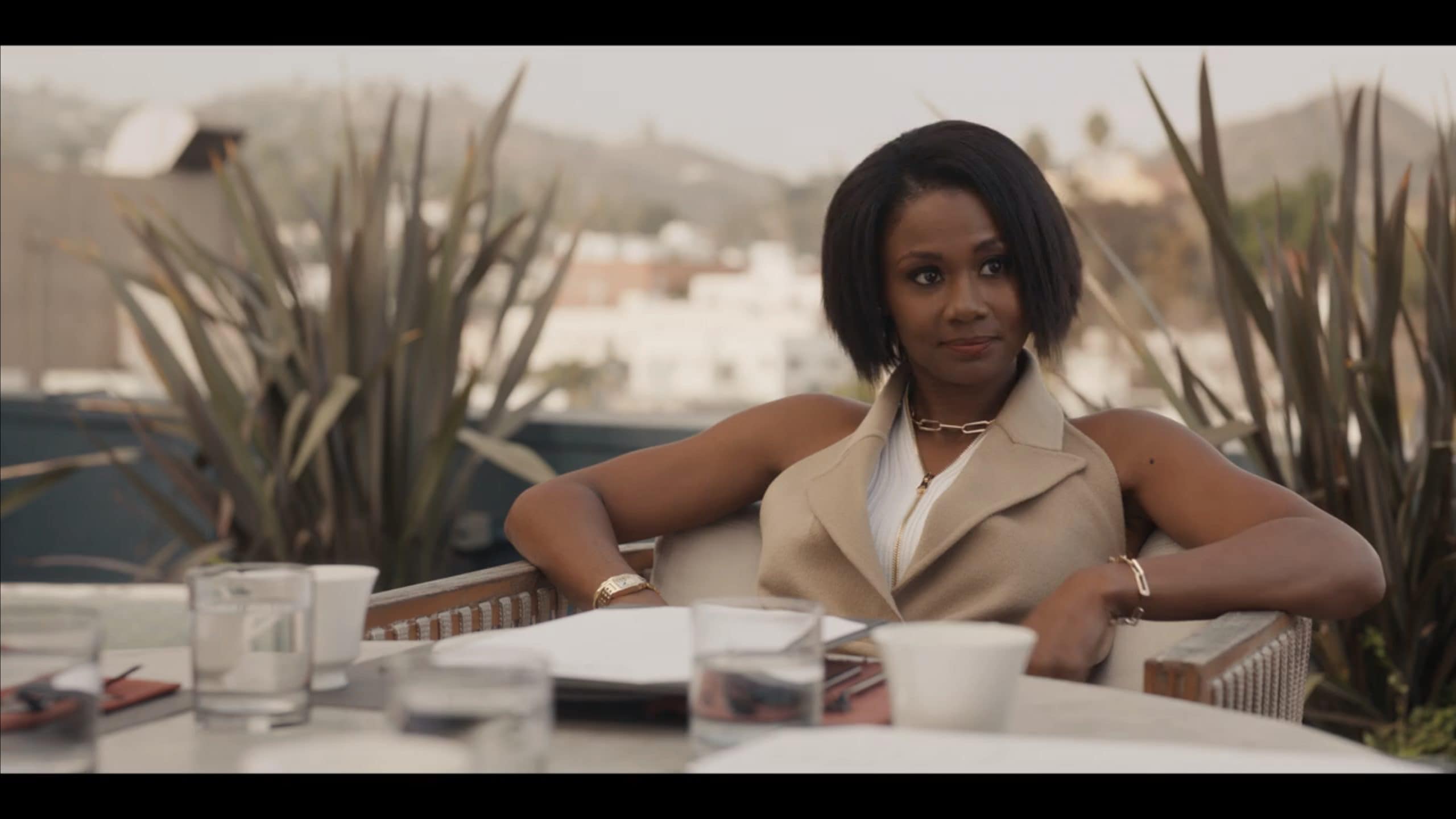 Reasonable Doubt: Season 1/ Episode 1 "Can't Knock The Hustle" [Premiere] – Recap/ Review (with Spoilers)
Overall
While the premiere is a bit heavy-handed in quickly and thoroughly fleshing out Jax's world, there is no doubt it could easily hook viewers and find an audience.
Highlights
You Can Get Hints of Shonda Rhimes, But It Isn't Biting
Full On Black, No Wink-Wink
Disputable
The Pacing Is Slow
---
Follow, Like, and Subscribe
Community Rating: 0.00% (0) - No Community Ratings Submitted (Add Yours Below)